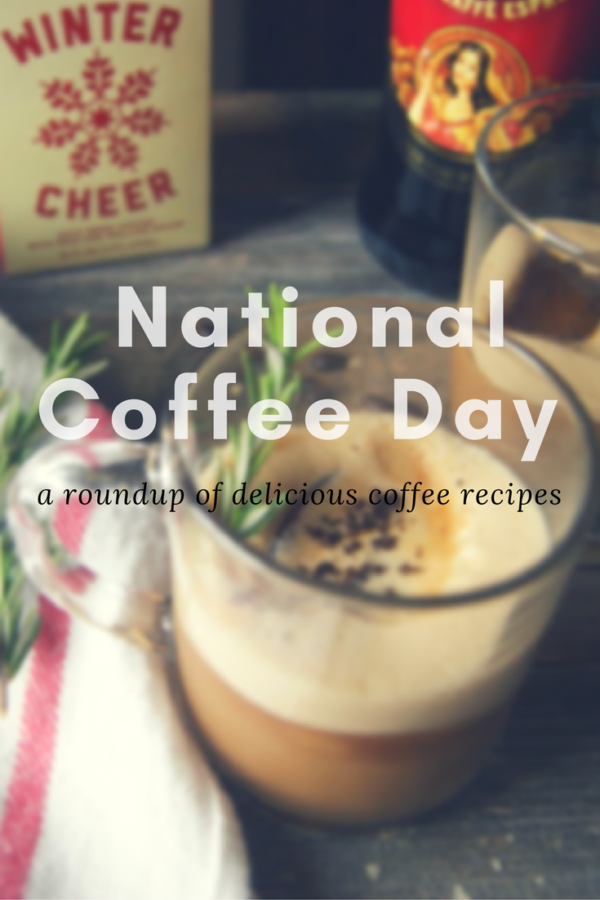 Coffee, coffee, coffee. I love it but I'm not one of those people who is super snobby and obnoxious about it. Now don't get me wrong, I have my standards and preferences but I won't get all worked up if my coffee wasn't roasted in some Costa Rican coffee field. As a note though, I love Costa Rican blended coffees – I guess my argument is null and void now. Whatever. Anyway, I've talked about food holidays before and today it's all about National Coffee Day.
National Coffee Day is a thing and we must celebrate it. I'll admit though, I laugh at the idea of "food holidays" – who came up with these things? But on the flip side, I sort of like food holidays. I love it when restaurants participate and offer their customers some type of freebie or a special discount to celebrate said holiday. It makes it sort of fun.
I thought about doing a roundup of my favorite coffee shops in town, which for me, would be easy. There are specific ones where I tend to post up frequently to get a decent cup of Joe and get some work done. But then I realized, I wanted to encourage folks to make their own coffee treats at home so that's what we're doing today.
I'm excited that on this very special day, National Coffee Day, I'm sharing a few of my favorite coffee recipes.
Celebrate National Coffee Day at home!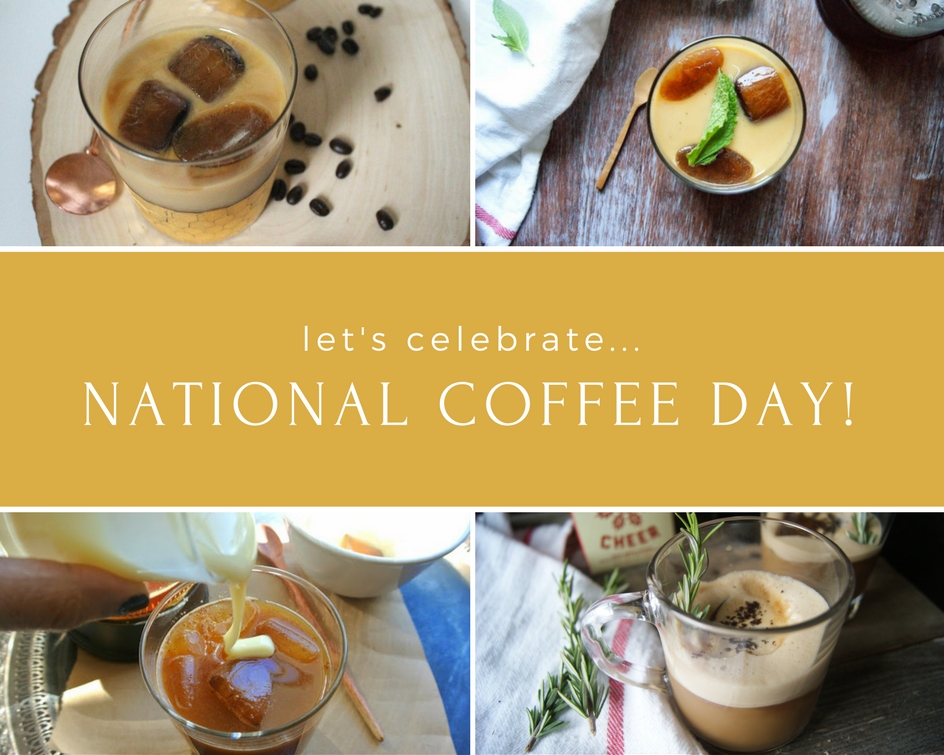 Iced bourbon latte – This drink is perfect for those of us who like to mix caffeine and alcohol. I don't generally drink alcohol-infused coffee beverages but this one was refreshing and offers a bit of a sweet caffeine treat.
Caramel mint iced coffee – Made with Seattle's Best house blend, this is one of my favorite iced coffees. It's made with my version of a cold brew coffee combined with a hint of sweetness. And did I mention, coffee ice cubes?
Winter espresso cooler – Did you know National Espresso Day was a thing too? Well it is and this coffee beverage was made in celebration of the special day. Made with an espresso liqueur, Caffe Borghetti, it's another option for combining an adult beverage with your caffeine fix. Smart.
Vietnamese iced coffee – I had one of the best Vietnamese iced coffees ever while I was in Savannah. I know I'll never be able to recreate the deliciousness I had while there but this one is pretty close. Vietnamese coffee combines strong brewed coffee and the addictive sweetened condensed milk. Oh yeah, it's good.
Shop this post