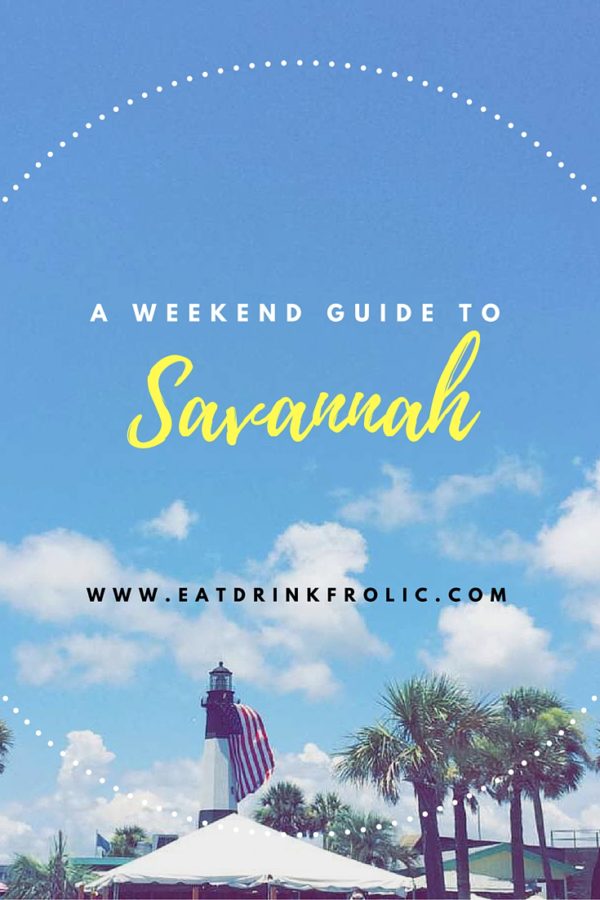 So the first time John and I went to Savannah and I shared this guide, it was three years ago. I was so excited when earlier in the year, my friend Jennifer and I decided to vacation in Savannah for Fourth of July weekend with our beaus. I like to think of Fourth of July as a kick off to John's birthday so last year we decided to travel to
Miami
.  As excited as I was to get back to Savannah, I was super-excited to update my Savannah travel guide.
In 2013, when John and I traveled to Savannah, we were only there for 36 hours. This time around, we were there for a bit of a long weekend, which gave us more time to explore.
Savannah travel guide
The one thing that really stood out with this latest trip to Savannah was the heat. Savannah in July is no joke. It's hot, it's humid and it's sticky. The heat didn't stop us from having a good time but the heat was for sure memorable.
We ate a ton of delicious foods and I had two really memorable meals. One of those meals was from an unassuming seafood market that does not offer tables or chairs for customers to sit. That's right, you order your food then you leave. We ate at Linda's Seafood Market at the recommendation of our Uber driver. She warned us that it may not look like a fancy place but she asked us to trust her because it was really delicious. She was right.
Pounds upon pounds of crab legs, fried shrimp, oysters, hush puppies – you name it. Everything is prepared to order and it was fantastic. Go to Linda's Seafood Market.
Even though we wanted to try some new things on this trip, we did make a repeat visit to another seafood place, Sting Ray's, which is located in Tybee Island. Sting Ray's has delicious margaritas and frozen drinks. It's for sure worth a visit after a busy day of lounging on the beach.
You can download my Savannah travel guide below. Print it out and explore the city. If you have any suggestions for our next visit to Savannah, shoot me an email!

Save