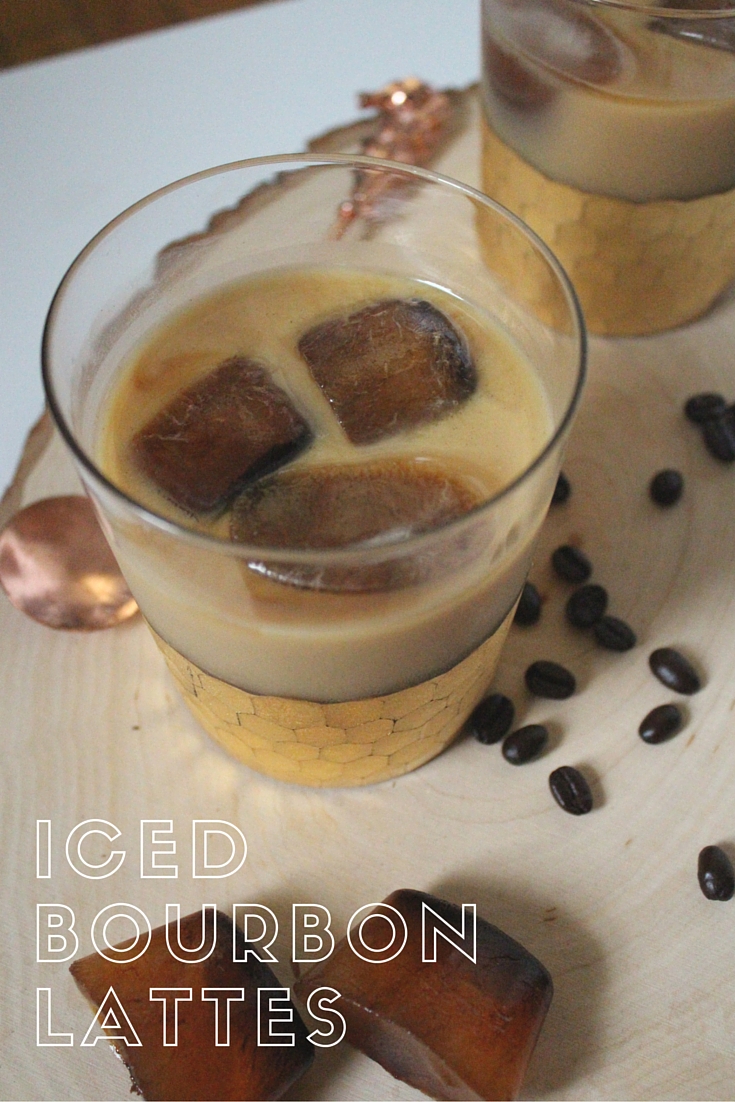 My husband has a weird thing about drinking an iced latte. Iced lattes gross him out for some reason. I don't get it. John likes his coffee at room temperature yet he doesn't like iced lattes. For the record, I think room temperature coffee is disgusting. I think his disdain for iced lattes is mainly because they're not made properly. I'm not talking about whether or not the coffee is from Costa Rica or how it's roasted; I have no idea about any of that stuff. I'm talking about…yes, I'm going to say it: coffee ice cubes. Regular ice cubes will eventually melt causing your coffee to turn into a water, disgusting mess – so gross.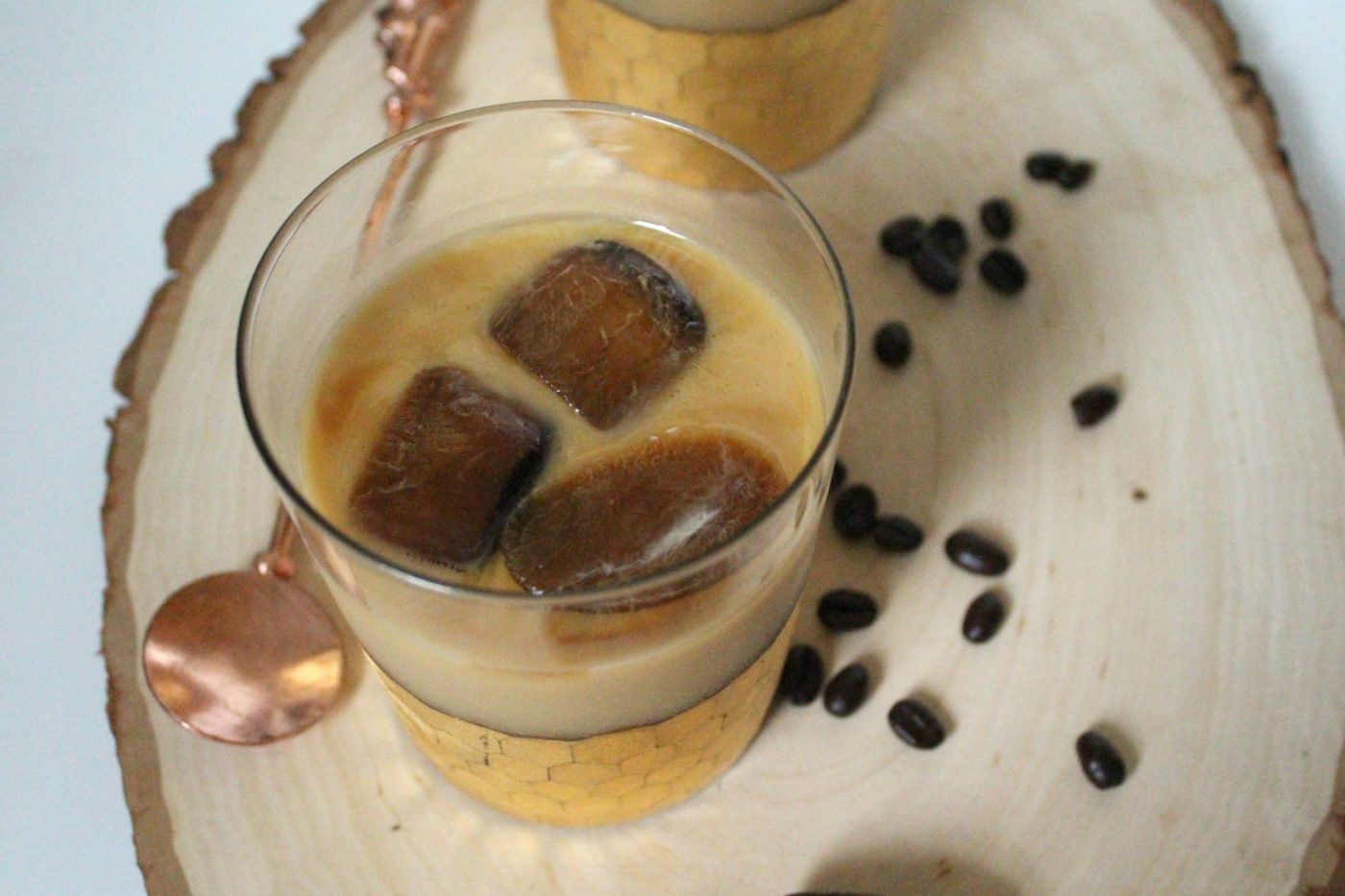 My husband should allow me to make him one of my "famous" iced lattes because I'm sure I could easily convince him to come over to the other side.
I usually don't care for a lot of coffee adult beverages. Tia Maria, Kahlua or any other type of alcohol-inspired coffee – not interested. I wanted to include a coffee beverage for cocktail week but started to second guess myself initially. Coffee and alcohol together has never been anything that was appealing to me.
How did I become not grossed out by the combination of coffee and alcohol? Bourbon; the answer is simple. Isn't bourbon always the answer? I didn't just add bourbon to a cup of coffee, I made a brown sugar bourbon simple syrup. I love to keep homemade simple syrups in the fridge for cocktails, tea and for coffee. They're easy to make and way better than the store bought stuff.
Let's add a little excitement to your iced latte this summer.

The summer's best iced latte
Ingredients
For the simple syrup

1/4 cup brown sugar, packed
1/2 cup water
1/4 cup whiskey

For the coffee

Coffee ice cubes (made from a strong batch of coffee)
Cold brew coffee
Half & half
Brown sugar bourbon simple syrup
Instructions
For the simple syrup

Heat all of the ingredients in a small pot and stir until sugar is dissolved.
Set aside and let it cool.

For the cold brew coffee

Combine water and coffee grinds in a French press; stir and sit in the fridge overnight.

For the latte

Place coffee ice cubes in a glass then pour in coffee, half and half and simple syrup.
Stir and adjust the sweetness, if needed.
http://eatdrinkfrolic.com/2016/06/iced-bourbon-latte.html