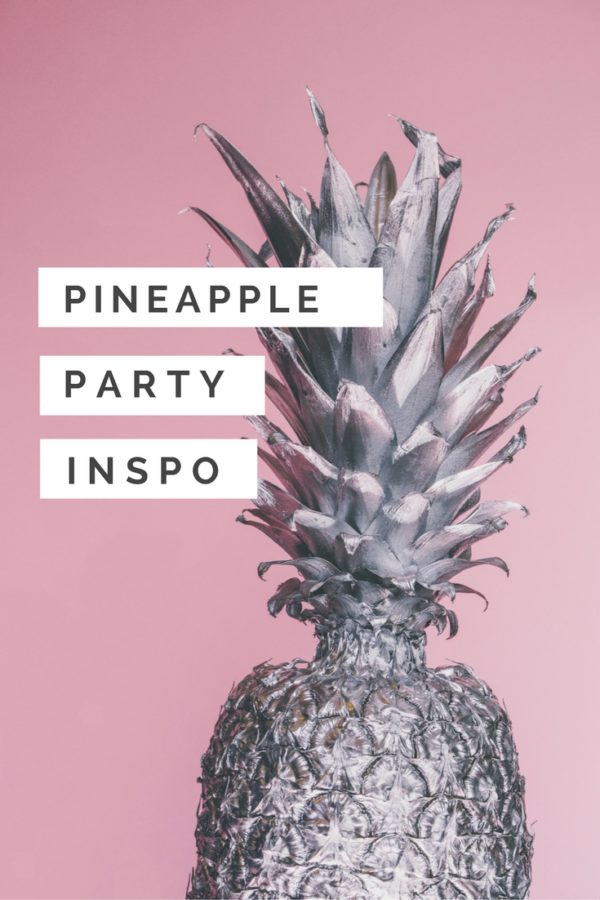 It's my birthday month, which also means it's party time. Celebrating birthdays (not just my own) are my favorite thing to do alongside planning parties. It feels like it was just a couple of months ago that I was celebrating my birthday and now here we are. Last year's birthday was a champagne and dessert party and this year I'm so excited to throw a pineapple party.
I take entertaining at home very seriously and believe that there are rules to follow when doing so. Bottom line, I like to treat others the way I'd like to be treated if I were a guest in their home. I'll save those tips for another blog post. The subject at hand today is inspiration for an awesome pineapple party.
I'm not sure how it happened but this year, I became obsessed with pineapples. I mean, I've always loved them but for some reason, I really became infatuated with them. Pineapples are good for you and they represent hospitality. In fact, when John and I were in Charleston, we noticed them everywhere. When we asked a local why so many pineapples, she explained the hospitality theory and simply replied, "they're welcoming". I agree.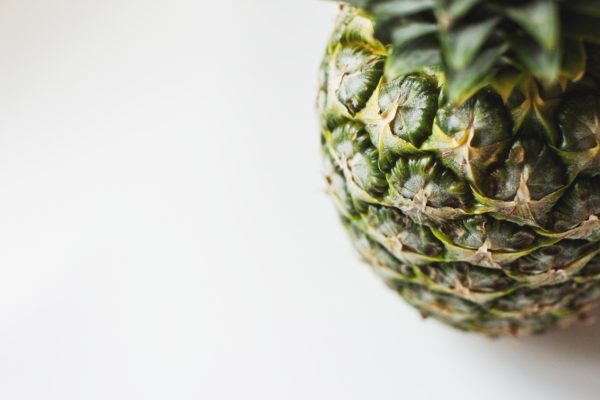 My initial thought when brainstorming a pineapple themed birthday party was, what have I gotten myself into. After some research and a reminder to myself to keep things simple, I knew that this party was going to be a breeze. This isn't going to be a dinner party, which means no full meal has to be served. We will serve snacks and yes, they will be pineapple themed. When serving cocktails, I like to do three things: a DIY cocktail, a pre-made drink and a stocked bar for other cocktails.
I'm keeping this year's party fun and simple. The theme of the party will surely come across but without tons of work on my end. It is my birthday for crying out loud.
If you're thinking that throwing a pineapple party sounds like a great idea, here's a little inspiration for you. Call me crazy but with most parties I throw, I always have a mood or inspiration board to help me with the details and decor. I'm sharing mine today; hope you'll find it helpful. Don't forget to follow me on Pinterest for more entertaining ideas.
Inspiration for throwing a pineapple party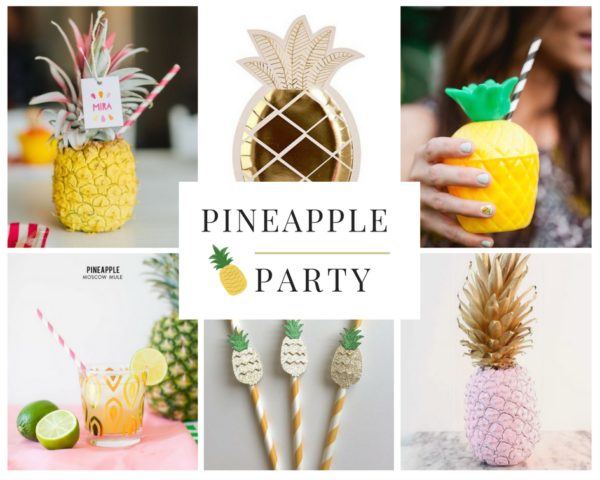 [clockwise]
Pineapple place card – via Style Me Pretty
Pineapple plates – via Anthropologie
Pineapple cups – via 100 Layer Cake
Painted pineapple – via Best Friends for Frosting
Pineapple straws – via Etsy
Pineapple Moscow mules – via Style Me Pretty
Shop this post
Save