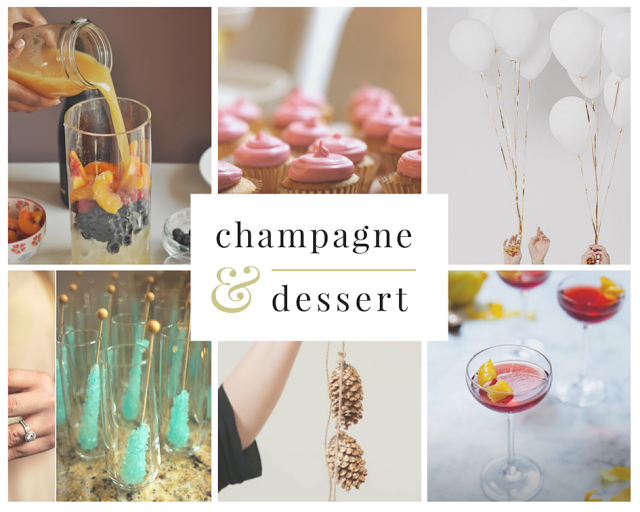 So, I'm having some folks over this weekend for a low-key gathering of friends. The occasion: birthday party. The theme: champagne & dessert; I'm so excited! I love parties, as you probably already know but I'm really looking forward to a chill birthday with some of our close friends. Nothing too crazy, nothing too wild. Not sure what the rest of the weekend will comprise of but I'm excited.
Last year's birthday was ahhhmazing; I had a beautiful birthday dinner with friends and the most exciting thing that happened was John and I got engaged! I can't believe that a year later we've already been married for 5 months! Anyway, this is just a tiny peak into my inspiration for my little fiesta this weekend.
Be sure to visit the blog tomorrow…there's an awesome GIVEAWAY!