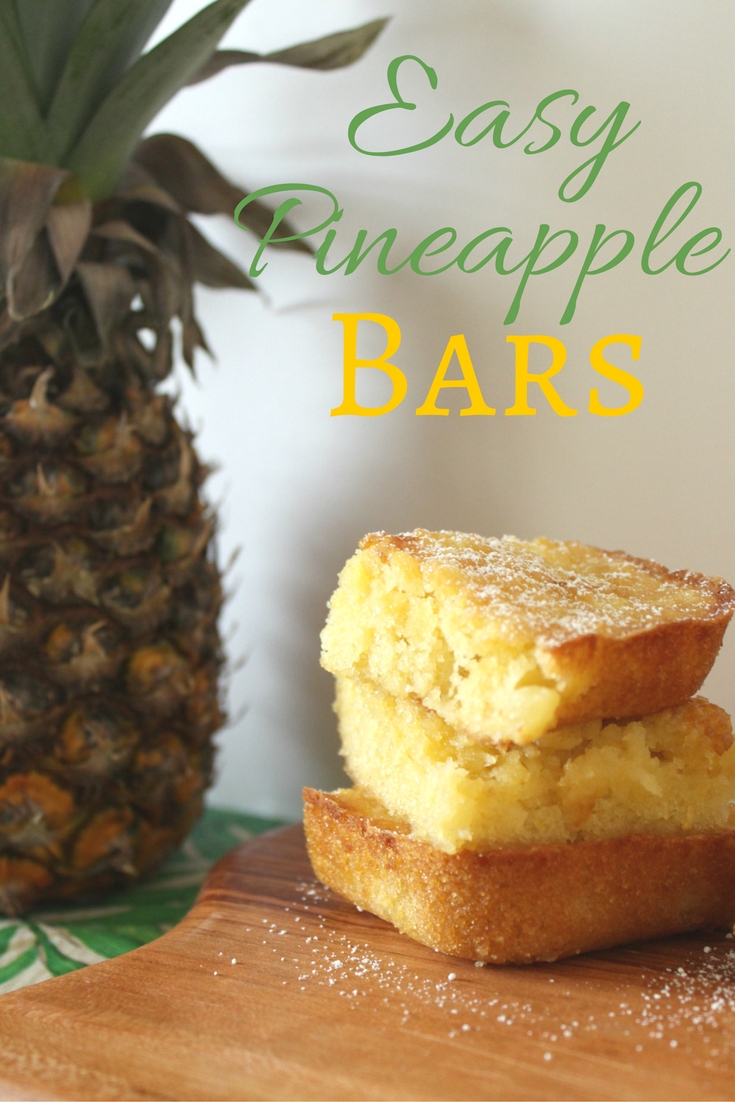 You all remember my pineapple themed birthday party, right? I mean, how could you forget, I wrote about it all the time. The pineapple party was probably my favorite and most fun theme party to put together. John and I are already planning our annual holiday after party theme; it's going to be good. Anyway, I came across these pineapple bars while researching for my birthday and loved how similar they were to lemon bars, which I love.
The funny thing is that I've never had much luck making lemon bars – I don't know why. They're not difficult at all but I've tried homemade and boxed ones and they just never work out for me. I'm actually not that bummed about it because there's a local restaurant here that makes THE BEST lemon bars. So whenever I get a craving, I can always head there.
When I planned my birthday, I had obviously committed to a theme and had to go hard or not do it at all. I knew we had to have pineapple beverages so that was easy. I love the pineapple mango salsa from Whole Foods so that was a no-brainer. But the big question was: what is the 'something sweet' that I can serve?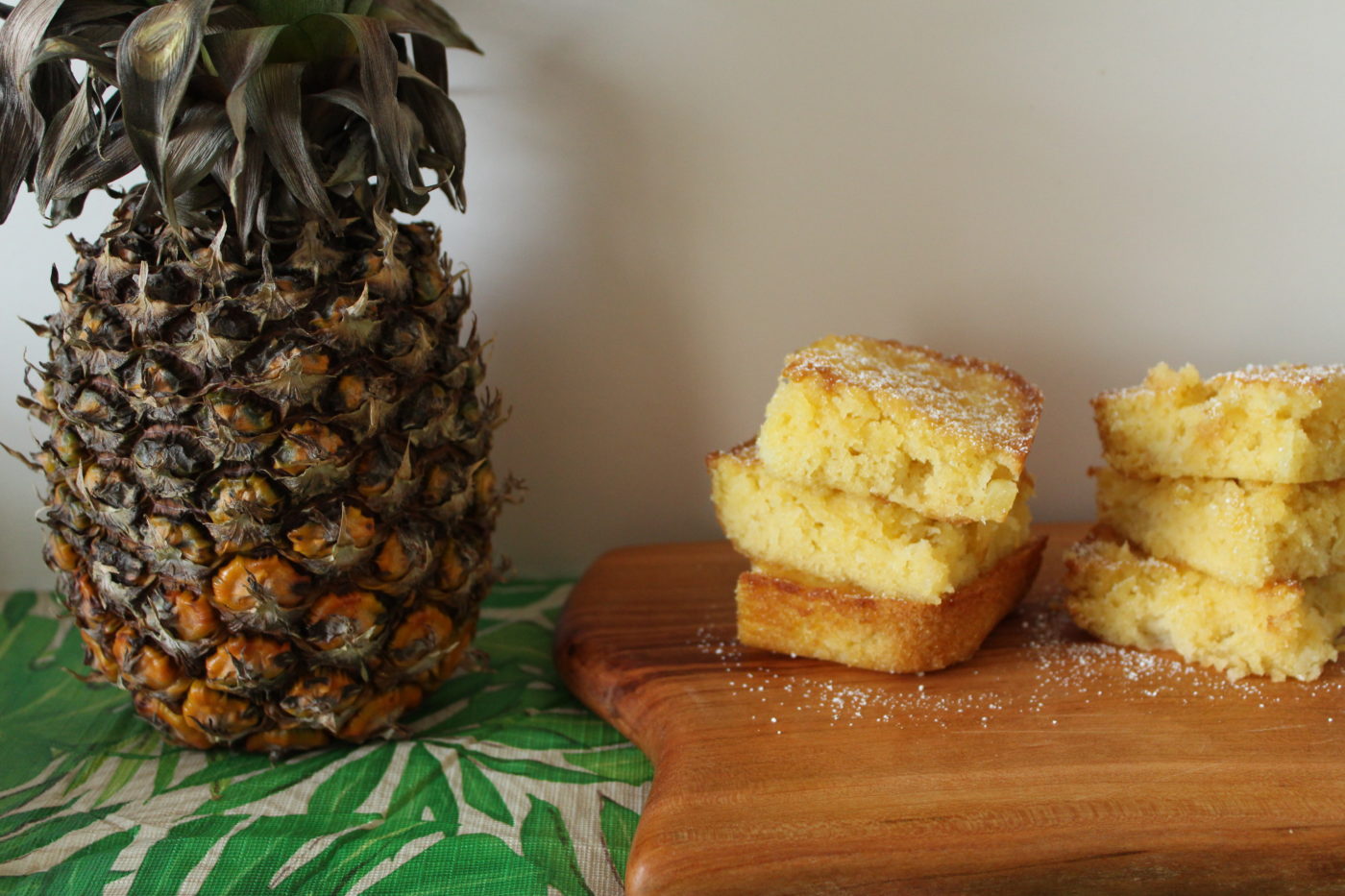 The main factor to keep in mind is that it needed to be easy. I didn't have time to whip up some crazy pineapple concoction that would, no doubt, stress me out leading up to the party. I needed something that I could make the morning of and not have to give it much more attention. Insert pineapple bars.
I found this oh-so-easy recipe over on Pretty Providence and I owe these women so much. Reading this recipe put me (and John) at ease in knowing I wouldn't have to bake something difficult. The pineapple bars were so well-liked. I made them twice. That's right, once for my party and once for John's co-workers. Much to my surprise, the pineapple bars were the first to go at my birthday party.
Let's make one of the easiest desserts ever. Ready?
NOTES:
Be sure to drain the pineapples really well. If you need a little assistance, a cheesecloth would be great in getting out some of the extra liquid.
Ingredients
1/2 cup butter, softened
1 cup sugar
2 eggs
3/4 cups flour
1/4 tsp. baking soda
1/4 tsp. salt
1 1/4 cup crushed pineapple, drained (SEE NOTES)
garnish with powdered sugar
Instructions
Heat oven to 350 degrees.
In a large bowl, mix together butter, sugar and eggs.
Beat in flour, baking soda and salt.
Stir in pineapple.
Spread into a greased 8×8 or 9×9 square pan.
Bake for 28-30 minutes. Cool in pan for 10 minutes.
Sprinkle with powdered sugar and cut into squares.
http://eatdrinkfrolic.com/2016/09/make-easy-pineapple-bars.html
Shop this post
Save