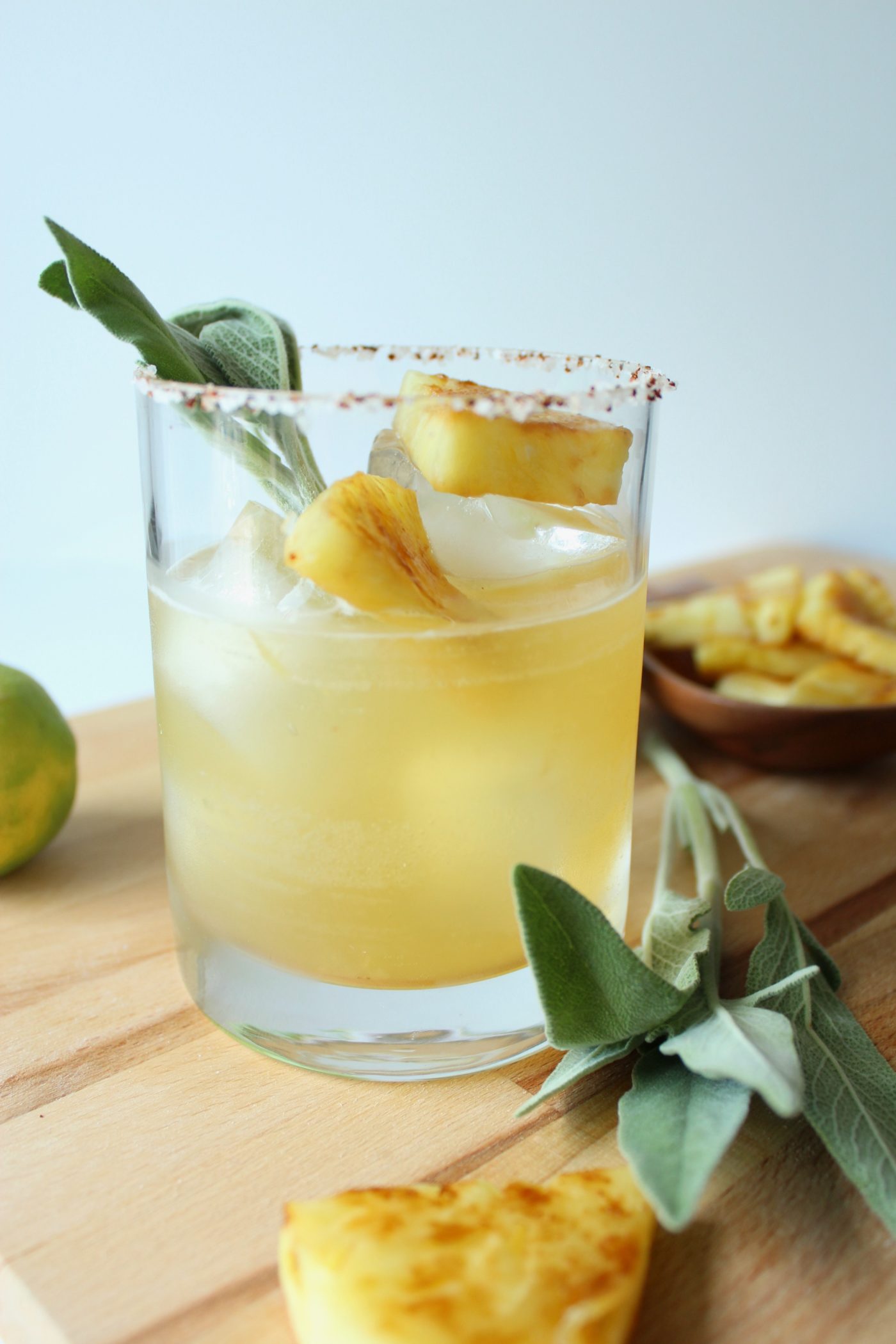 If you look around my blog at the margarita recipes, you'll see a lot of pineapple. I think there are a few reasons for that. The first reason is simple: pineapple margaritas are delicious. The second reason is because I became obsessed with pineapples at one point. I still love them but I'm not planning more pineapple themed parties anytime soon.
Anyway, the point is, I never grow tired of pineapple margaritas. I found this original idea over on Brooklyn Supper's site though I made some changes based on what I had available. I also improvised on the whole charring process. I'm sure I've complained here before that our current living situation doesn't afford us room for a grill. With that being said, I'm unable to task John with grilling me treats as I'd like him to do. Don't worry, I'll tell you how you can still char pineapples even without a grill.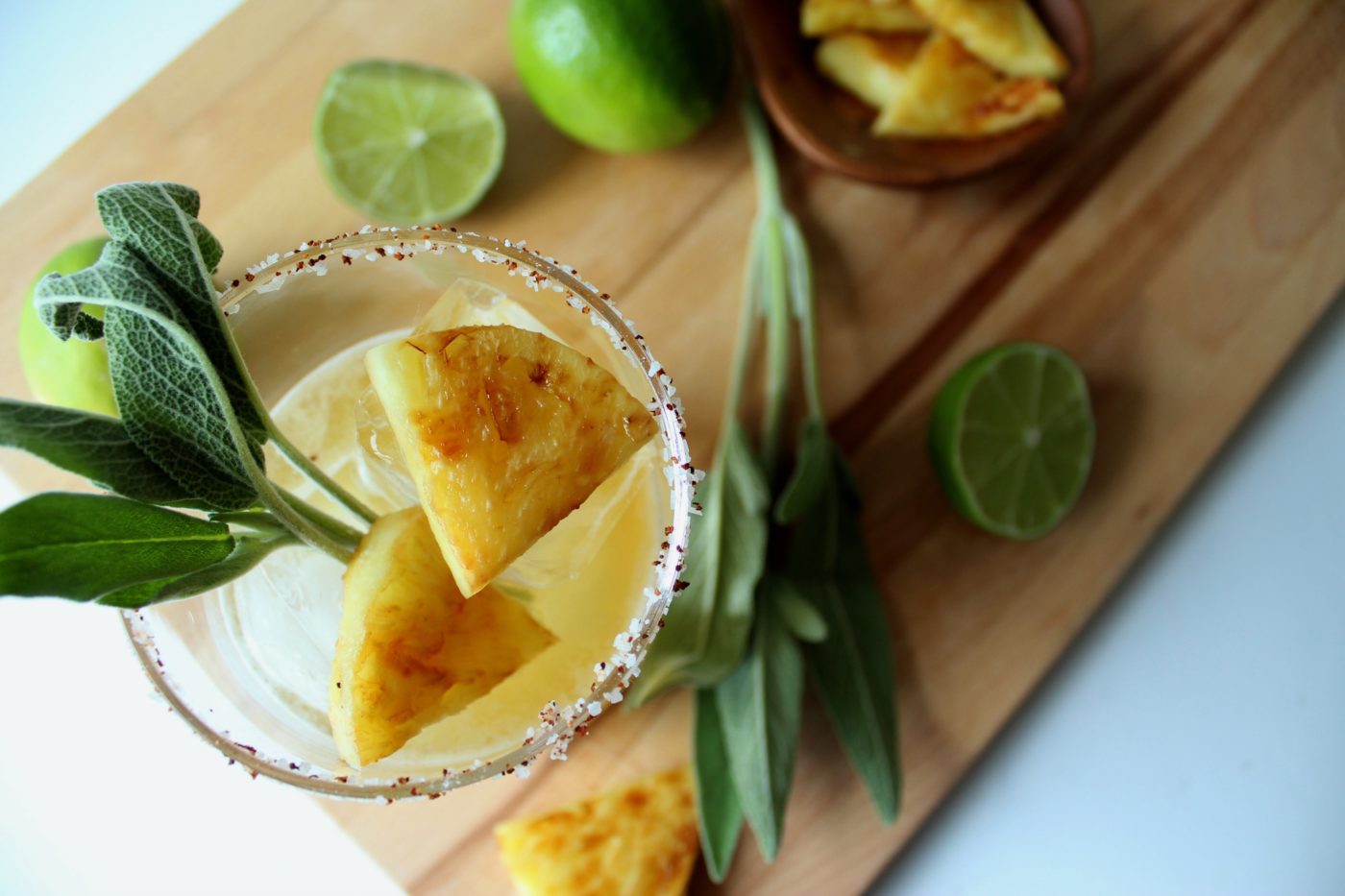 On another note, there's something about a tropical fruit-flavored margarita that makes me feel like I'm on a vacation. They're refreshing and seem naturally sweet. It's the best.
My last soapbox note about margaritas is that I pride myself on being a no salt type of gal. For some reason the salt just never meshed well with me UNTIL, I tried a few margaritas that stepped their salt game up by offering flavored salts. Out of habit, I still order margaritas without salt but once in a while if I see something unique added to the salt, I'll try it. Today's margarita has a smoky salt (chili powder + kosher salt) around the rim and I loved it.

Refreshing pineapple margaritas with sage
I'm a huge fan of pineapples but if they're not really your thing, you could switch it out for grapefruit (hello grapefruit margaritas). You could even try it a non-citrus fruit like raspberries, strawberries or peaches.
Charred Pineapple Margaritas
Ingredients
3 slices of pineapple (plus more for garnish)
3-4 sage leaves
.5 oz agave
1.5 oz tequila
.5 oz triple sec
1 oz fresh lime juice

For the rim

chili powder and kosher salt, combined
Instructions
Heat a skillet and add each slice of pineapple. Char on both sides. If you have a grill or a grill pan, you can use that too. It will create beautiful grill marks.
Rub a lime around the rim of a glass then dip in the salt; set aside.
In a cocktail shaker, gently muddle the pineapple, sage and agave to release the juice.
Add in the tequila, triple sec and lime juice; shake vigorously.
Strain in to your salted glass then top with ice.
Garnish with pineapple or sage.
http://eatdrinkfrolic.com/2017/05/charred-pineapple-margaritas.html

Shop this post
Save