John and I took a "mini-moon" after our wedding to Charleston and we loved it. We simply fell in love with the city. For our one year anniversary, we decided to go back. For our second anniversary, we decided to go back again. I think it's safe to say, this has become one of our anniversary traditions. We love to revisit some of our favorite places and add some new favorites ones to our list. I've put them all together for a Charleston city guide that you can download and keep for yourself.
Charleston is such a beautiful city. If you haven't been, I hope you'll add it to your travel list. Each time we go, we're always in town for the Charleston Wine & Food. In 2017, we attended one event for the festival but that's all we've been able to participate in. Attending more events is definitely on my bucket list though. The Charleston Wine & Food festival is like the who's who of food celebrities. And the events are so good. Seriously – check them out.
Anyway, download my Charleston city guide, print it and use it to guide you on your next trip. As usual, if you have additional Charleston suggestions, send them my way.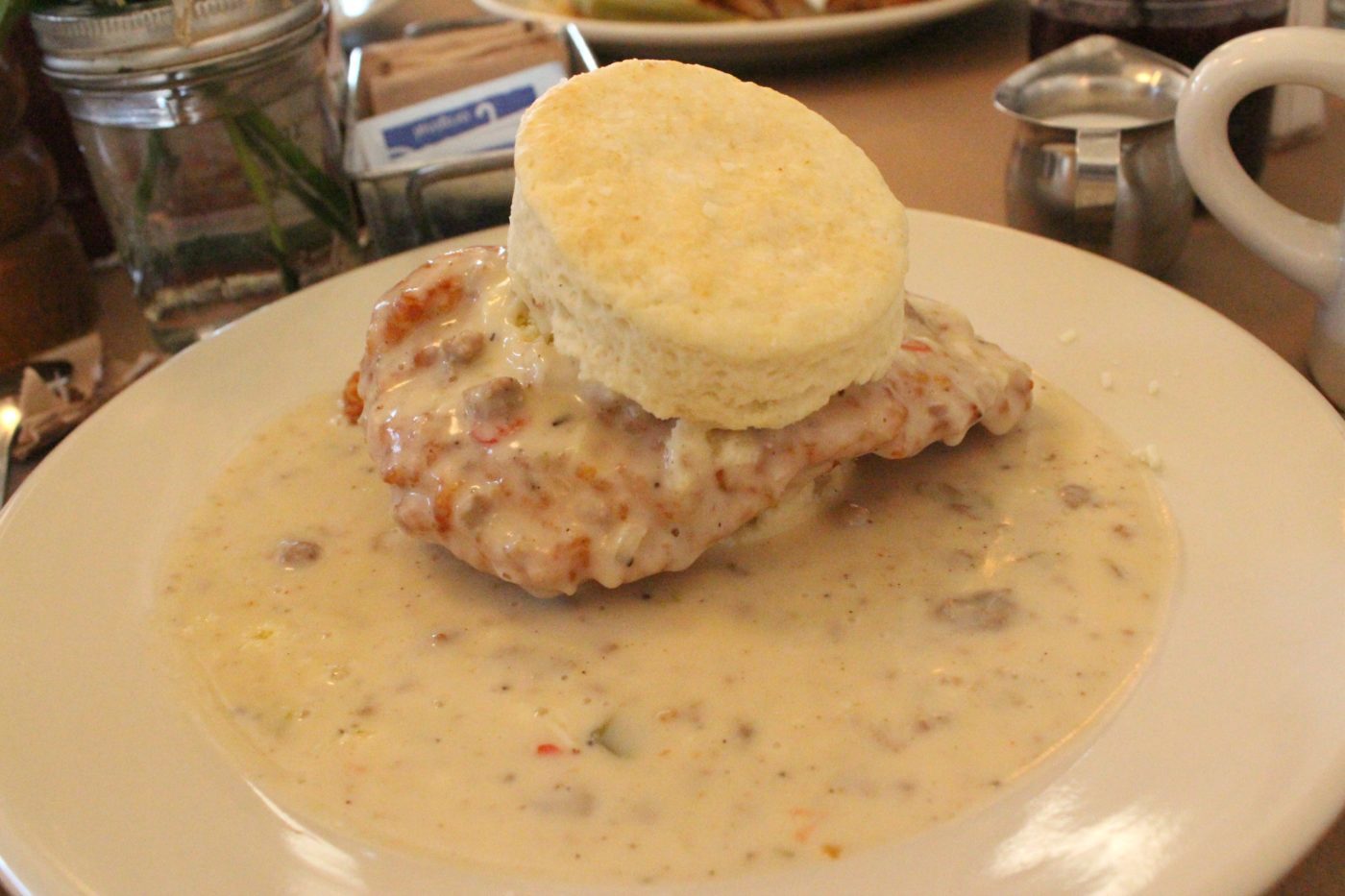 Charleston City Guide: Food
We always have delicious meals in Charleston so it's impossible to choose one meal that would be a favorite. However, I will say that the Charleston big nasty biscuit at Hominy Grill is just so good. Words aren't enough. It's filling, flavorful and is one of my favorites meals to indulge. Each time we've revisited, I order it.
Another one of my favorites is Husk. Husk was the first restaurant we ate in after we got married so it will always hold a special place in my heart. Besides that little tidbit, it really is phenomenal. Anything you have there, you'll enjoy. They change their menu everyday so I'd hate to recommend something and when you arrive, they don't have it. I will say this: if you go and the fried chicken skins are on the menu, GET THEM. I was a little skeptical at first but they were so yummy. On this last visit, we tried brunch there and it did not disappoint. The shrimp and grits were some of the best I've ever had.
OK – enough of me rambling. Ready to explore Charleston?

Save