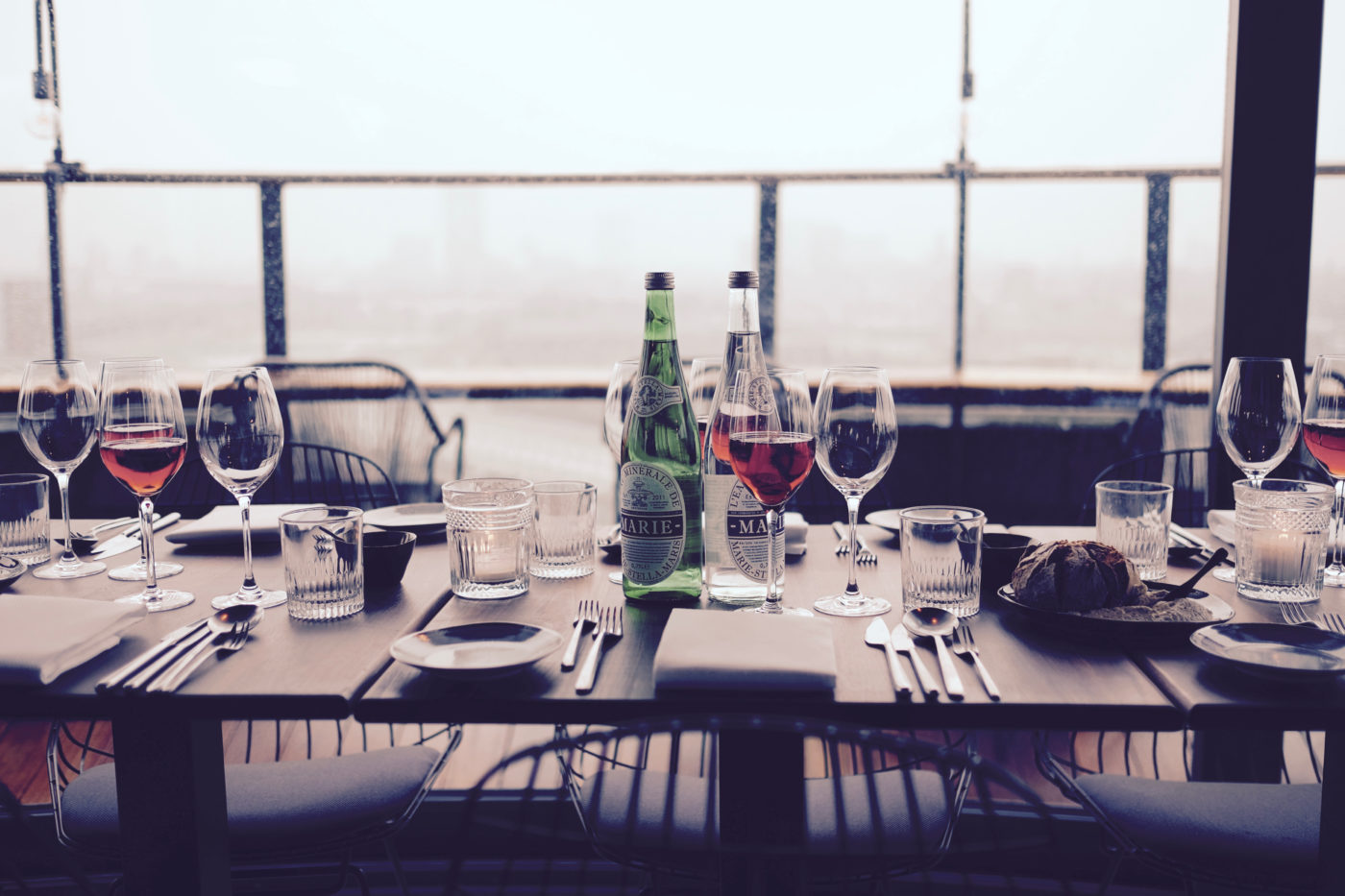 In college, when I was trying to impress people in the clubs, I used to drink wine. I knew nothing about wine, yet there I was as a 22-year-old sipping on it while in a nightclub. I went to college in the Washington DC area and it's hard to explain but the club life was a bit different there. It was lots of blazers, lots of Capital Hill interns and lots of youngsters drinking wines they didn't understand. As a more mature adult, I still drink wine but more sparingly. When summer rolls around though, I'm all about rosé wines.
I once ranted about Rick Ross' overuse and misuse of the word rosé – though he spells it "Rozay". But I won't go down that rabbit hole again.
I wanted to explore the world of rosé a bit more because it's summer and why not. I reached out to a friend, Aubrey, who knows A LOT about wine. Aubrey works at Imbibe, a local beer, wine and spirits store. Imbibe has a huge selection of adult beverages but not in an overwhelming way. The times that I've visited Imbibe, I've found myself just wandering around, in awe of all of the goodies in there. The staff is always super-helpful and knowledgeable of what's sold in the store.
I sat down with Aubrey one day to chat about rosé. We talked a lot about different variations of rosé wines and she picked 6 of her favorite, affordable rosé wines all of which are available at Imbibe. Did I mention all of these are under $25. So, are you ready to sip on some summer water?
6 Affordable Rosé Wines to try
Plouzeau Chinon Rosé (100% Cabernet Franc, from Chinon, Loire Valley, France) – $13.99 (I purchased this one and I'm super-excited to try it)
Txomin Etxaniz Txakolina Rosé (Hondurrabi Zuri and Hondurrabi Belta from the Basque region of Spain) – $21.99
Manissy Belle Etoile Rosé (Grenache & Syrah, Rhone Valley, France) – $10.99
Pittnauer Rosé (Blaufrankisch, Austria) – $17.99
Le Morette Bardolino Rosé (Corvina, Rondinella, and Molinara, the Veneto, Italy) – $14.99
Bargemone Rosé (Grenache, Syrah, Cabernet, Cinsault, from Provence, France) – $18.99
If you go:
Imbibe
1616 Broad Street, Chattanooga TN
Monday – Thursday, 10am-9pm
Friday & Saturday, 10am-10pm
Sunday, closed