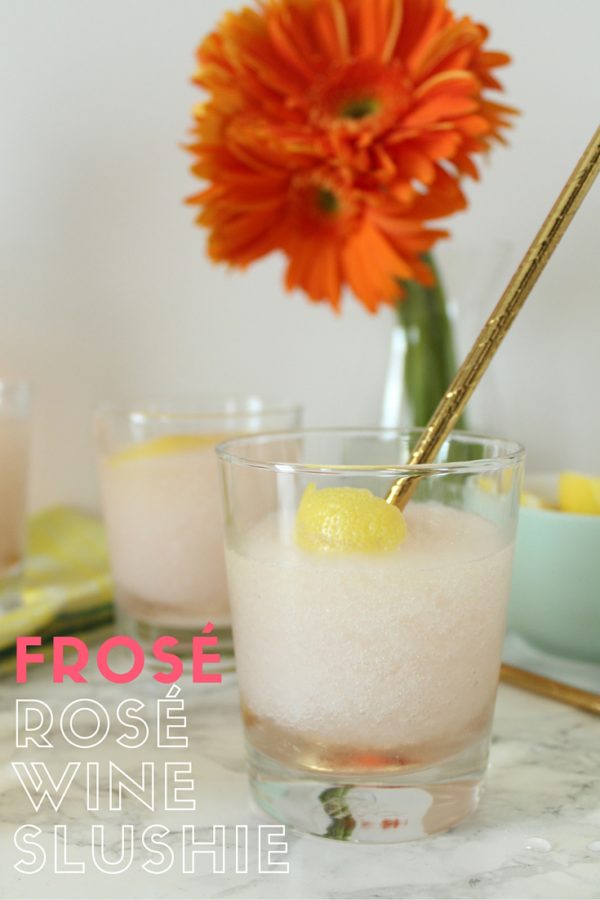 Where do I begin? I'm a lover of rosé and I'm a lover of boozy slushies. When you combine the two, what do you get? A delicious and refreshing wine slushie. I hate to jump on the "frosé" bandwagon but I got sucked in and can't get out of it. Call me crazy but I'm intrigued by boozy frozen drinks.
Earlier this month, I shared a few rosé wines everyone should try this summer. Have you tried any of them yet? I hope so. Anyway, as I was thinking of how to put together this crazy concept of a wine slushie, I began to over think it as usual. I found myself wanting to add in all types of crazy ingredients. In my mind, I was developing crazy, herb-infused simple syrups to add in and random fruits. You guys, I was really going off the deep end with this one.
I stepped back, took a deep breath and realized that I was doing way too much. Do you ever have those moments where you're just doing the most and being really ridiculous? It happens all of the time for me and luckily, my inner voice steps in to get me back on track. After all of my over-complicating things, I decided to keep it simple and it's the best decision I've made.
Drink a rosé wine slushie, it's hot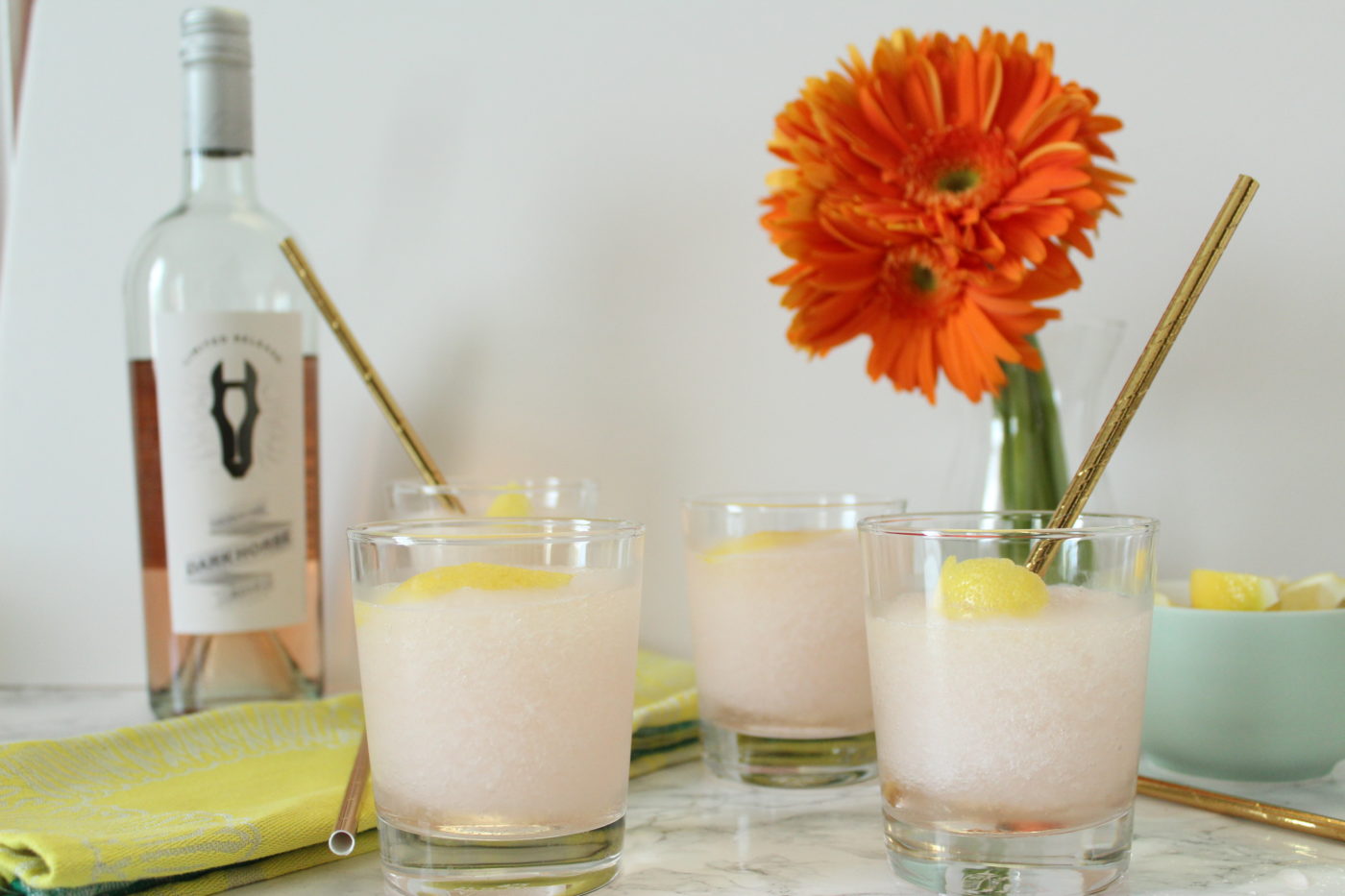 This wine slushie isn't meant to get you drunk, for all of the youngsters reading this. It's meant to be a refreshing treat to cool you off on a hot summer day. Think of it as a slurpee form 7-11 but with an added bonus of wine! Sounds perfect, right?
My slushie was a light pink hue but if you want a deeper pink frosé, use a Pinot Noir rosé instead. Every time I type or think the words "Pinot Noir", I can't help but think of Tituss from Unbreakable Kimmy Schmidt. That's not the point. The point is, you need to make this slushie.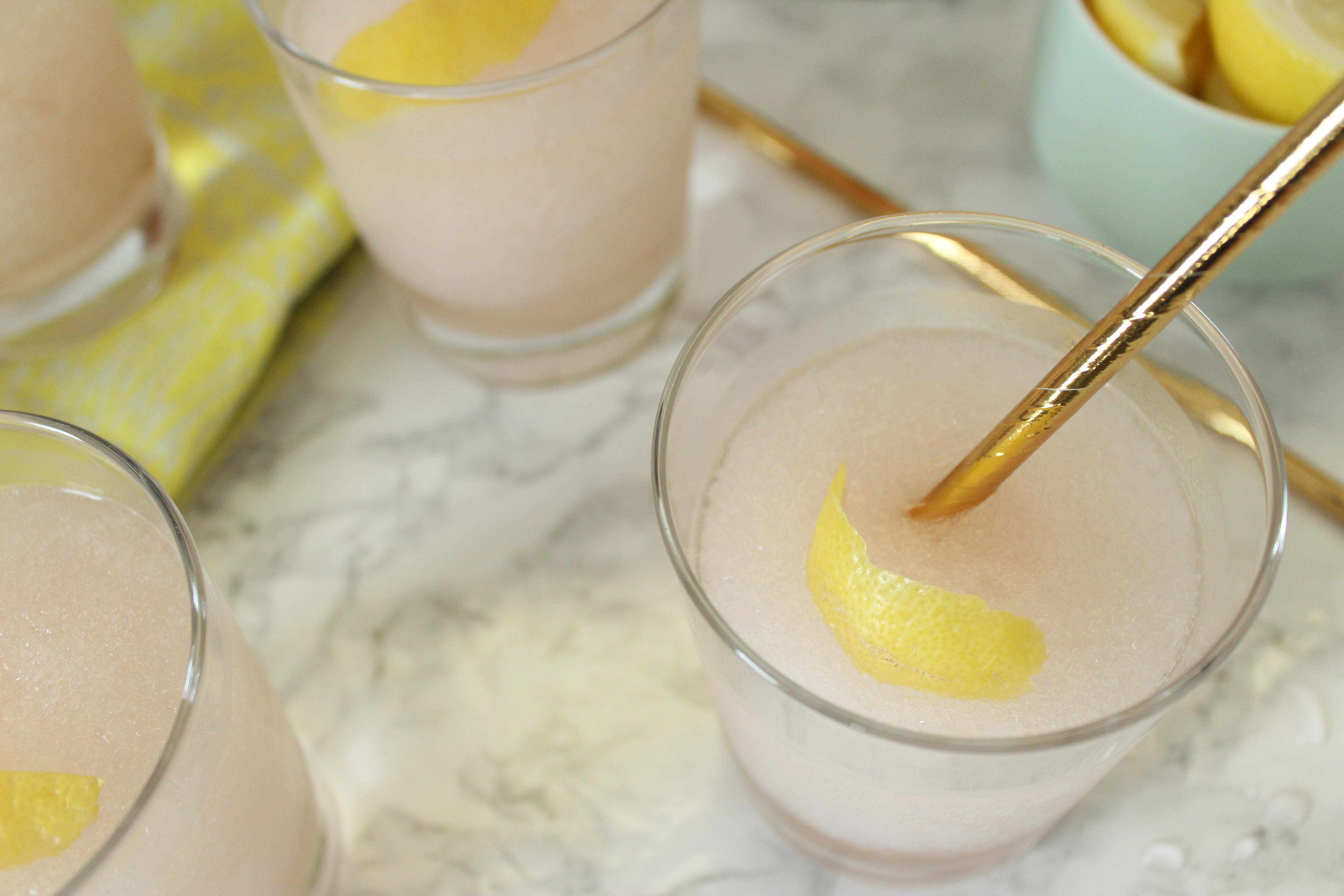 Ingredients
1 cup rosé (see note)
3 - 4 cups of ice
1/4 cup of simple syrup or St. Germain
lemon juice (from 1 lemon wedge)
Instructions
Put all ingredients in a blender and blend until smooth.
Pour into glasses and garnish with lemon peel.
Notes:
1. I preferred to use a bottle of rosé that was chilled.
http://eatdrinkfrolic.com/2016/07/rose-wine-slushie.html
Shop this post