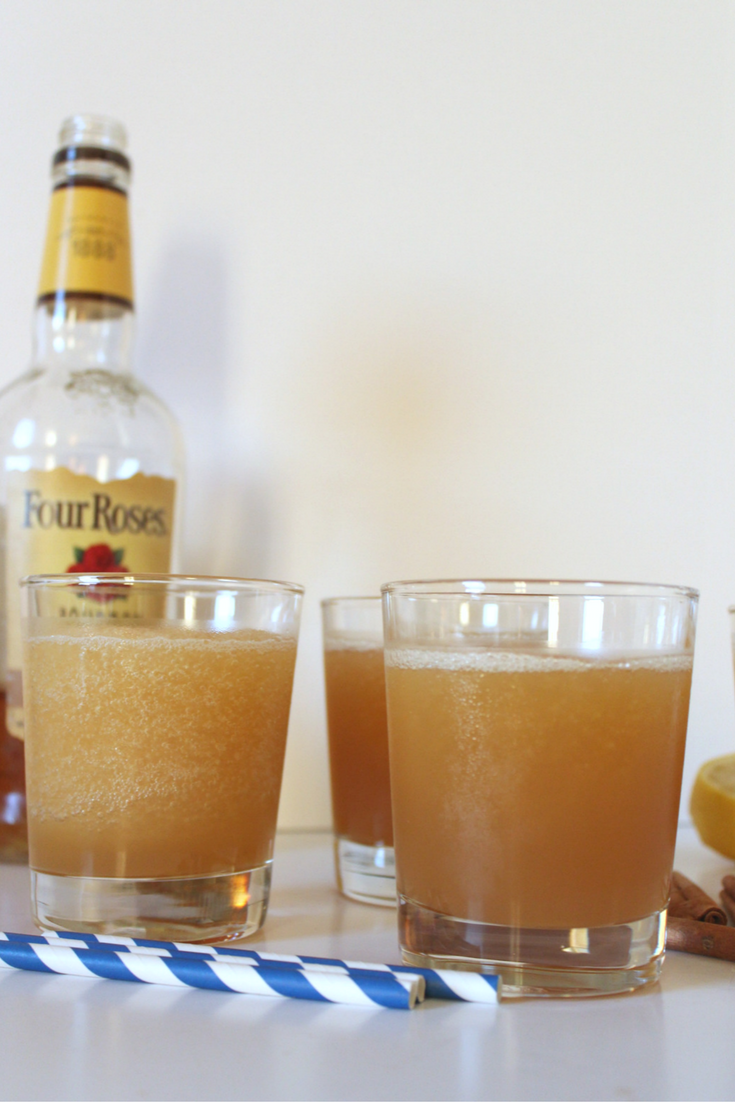 This summer, I went crazy for frozen cocktails. I don't know what it is but there's just something about a boozy slushie that makes me very happy. Maybe it equates back to my childhood. Wait. Let me start over. No, I wasn't drinking boozy slushies as a child but frozen treats were one of the highlights of summer growing up. Popsicles, ice cream treats and non-booze filled slushies were great during the warm summers in Virginia.
Now as an adult, if I go to a bar and they have frozen drinks (good ones, of course), chances are, I'll probably try it. However, I don't create everyone equally when it comes down to boozy slushies. Sometimes you order one and it's ridiculously too sweet and you find yourself with a sugar hangover. Not good. So even though I love frozen cocktails, I'm picky about where I order them.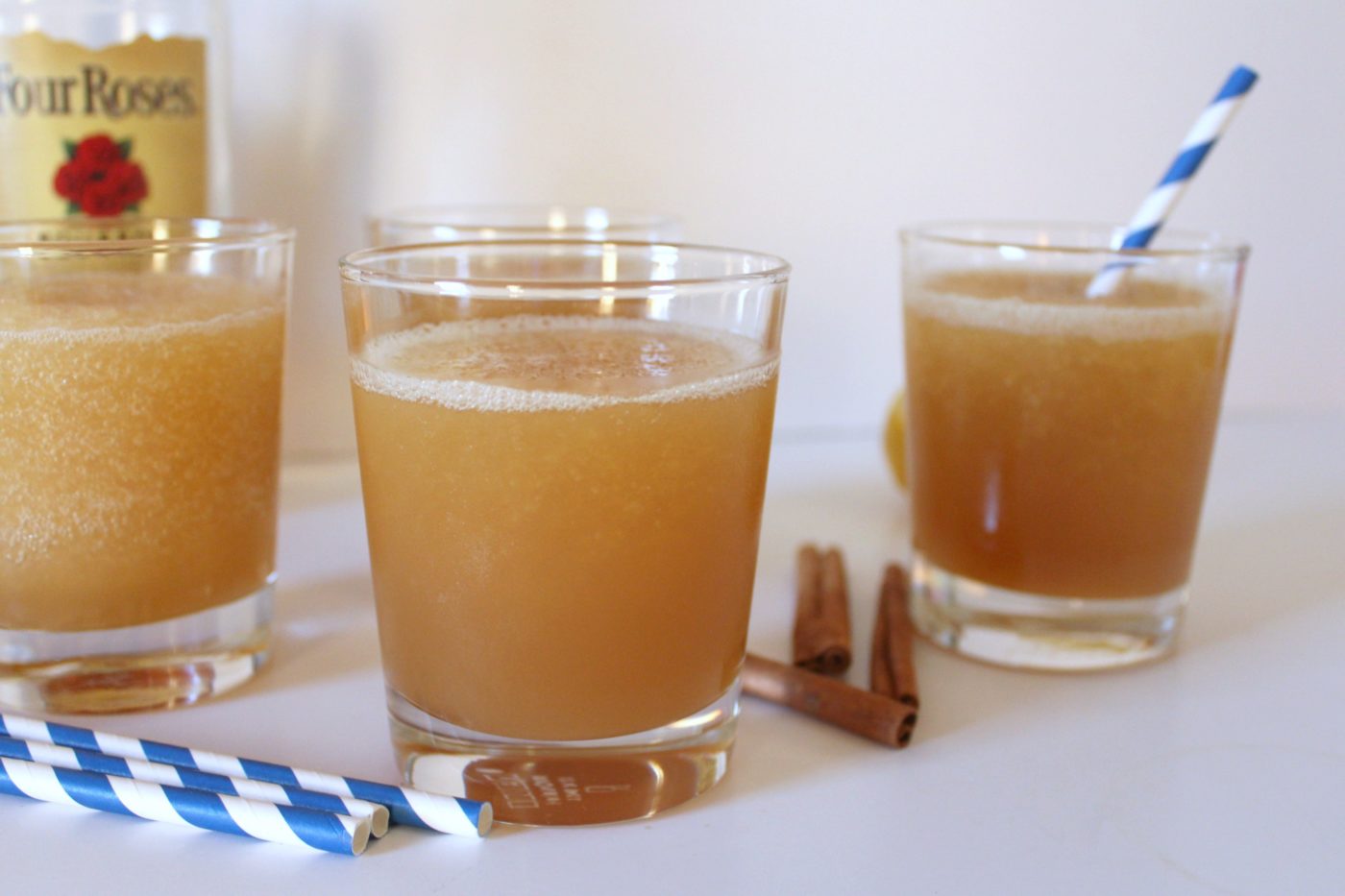 Willa Jean, in New Orleans, is how I found the rosé slushie. I've never been to Willa Jean but it's high on my list the next time I'm in New Orleans. Today's recipe is also inspired by the folks at Willa Jean. Another restaurant where I trust their slushie machine is Buxton Hall in Asheville, North Carolina. They feature a different slushie each day and it's $7.50. I can't remember which flavor I had but I do remember it was delicious.
Anyway, back to the subject at hand. Today's boozy slushie may easily move up to one of my favorites that I've made. You think that because fall rolls around, you can't comfortably enjoy a frozen adult beverage but you can. This recipe is just so good even John loved it. It's a frosty combination of apple cider, ginger beer (my favorite), and bourbon. I can't stress enough why you should make this drink.
Have I convinced you? Will you promise me that you'll make it? Of course you will.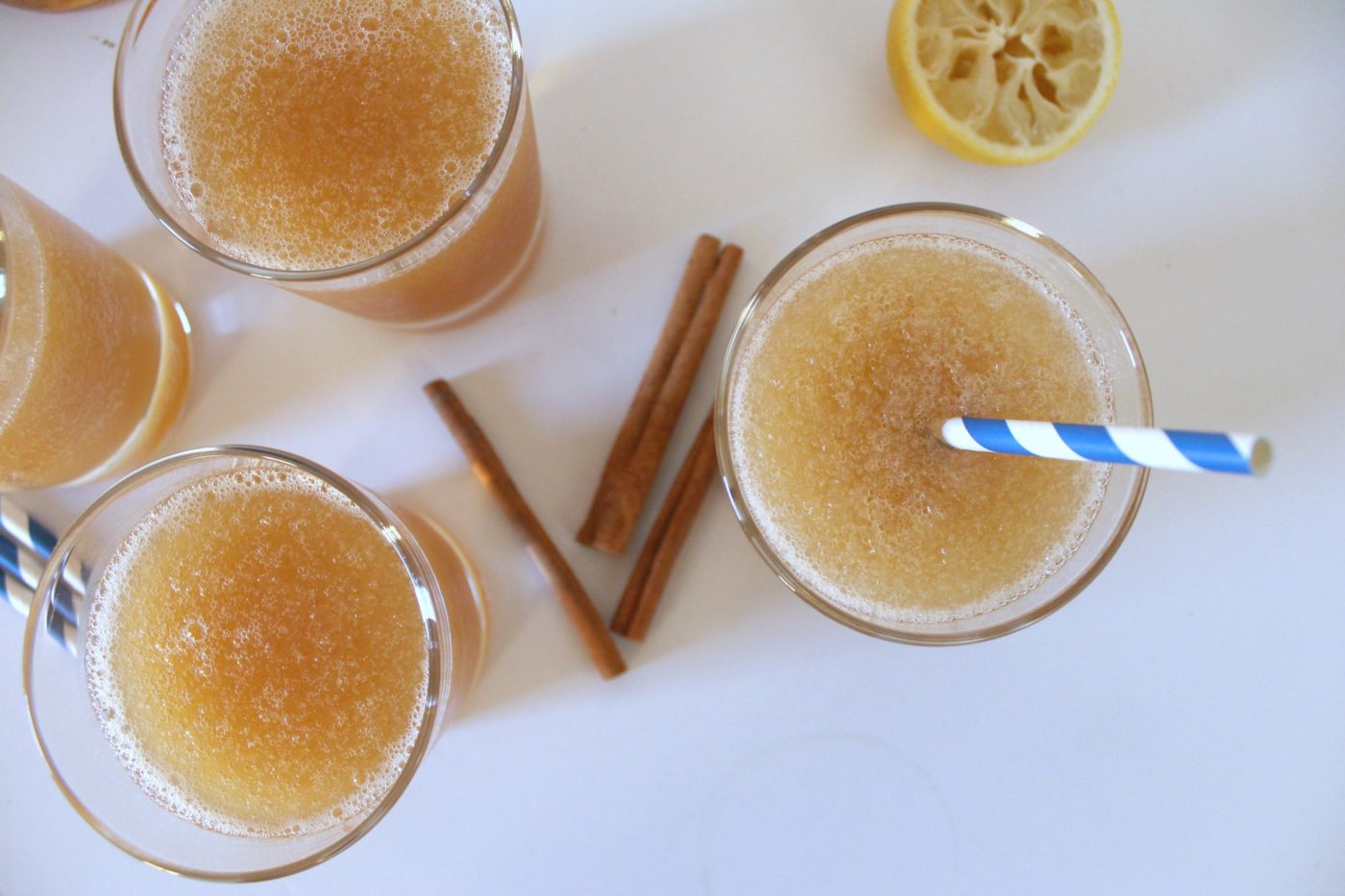 Ingredients
3 cups plus 1½ cups apple cider (divided)
1 cup bourbon
1 cup ginger beer
¾ cup cold chai tea
¼ cup lemon juice
Instructions
Before you make the drink

Freeze 3 cups of the apple cider in an ice tray until solid (I froze mine overnight).

For the drink

Place ice cubes in a blender along with the rest of the ingredients and blend until it's a smooth slushie consistency.
http://eatdrinkfrolic.com/2016/11/perfect-boozy-slushie-fall.html
Shop this Post