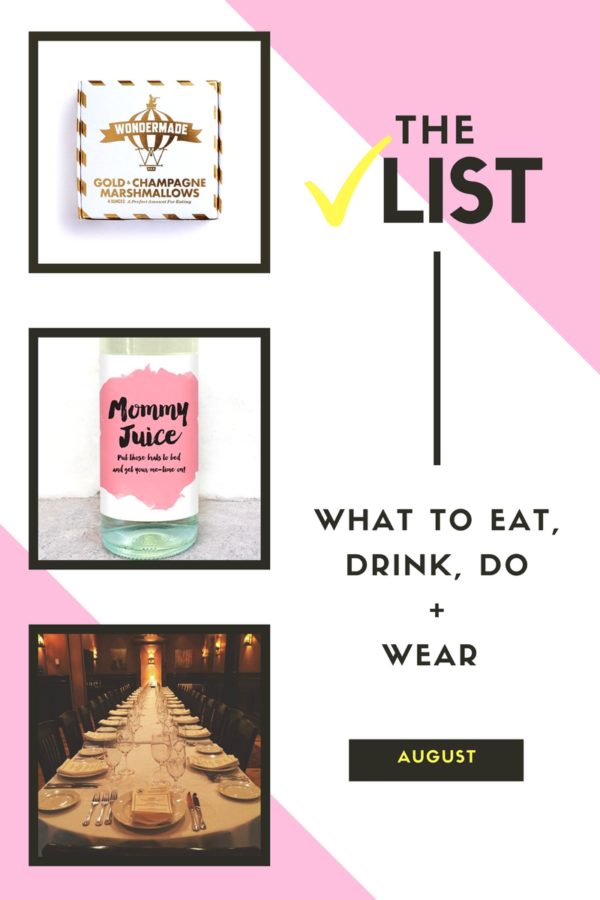 August is the best month of the year, right? Forget the heat and the hell-like temperatures because it's my birthday month. Yes, you read that correctly. August has always been one of my favorite months for the simple reason of getting to celebrate my birthday. In this month's things to try, I'm excited to share a few of my August-inspired favorite products from around the web.
I love reading lots of magazines and lifestyle websites for the sake of finding new products to try to suggest to others. I particularly enjoy this process of finding new things to try while I'm in the grocery store. I'm a sucker for products labeled "new". Especially if they're in really pretty packaging. Call me crazy but it's true. Shiny new food products makes my soul really happy.
I hope you'll find something on this list that you'll be convinced to try this month. As always, if there's a product you'd like me to try, email me: eatdrinkfrolic@gmail.com.
Things to try for August
Drink Chinon Rosé – I recently tried this rosé and it's perfect for a hot summer day. Crisp, refreshing and best of all, it's affordable.
Do buy tickets to Bald Headed Bistro's Supper Club. This is one of my favorite events. If you live in the Chattanooga area,  you must attend this monthly supper club. Be sure to 'like' them on Facebook to get information on this month's dinner.
Eat Wondermade's Gold Champagne marshmallows. Now, here's the funny thing about this: I don't love marshmallows. I can sometimes force myself to eat them if I'm making s'mores but other than that, marshmallows don't come into our house. However, 24 karat, edible gold marshmallows that have been cooked in champagne, I can get behind that.
Eat no-heat lime chicken salad. Let's face it, it's hot. No one feels like turning their oven on so try this super-easy lime chicken salad. My favorite is the crispy noodles on top – adds a little crunch and texture.
Buy Delicate Estates wine labels. I think these are hilarious. You buy a bottle of wine then cover up the original label with one of these really truthful and sort of funny labels. They're like greeting cards but for wine bottles.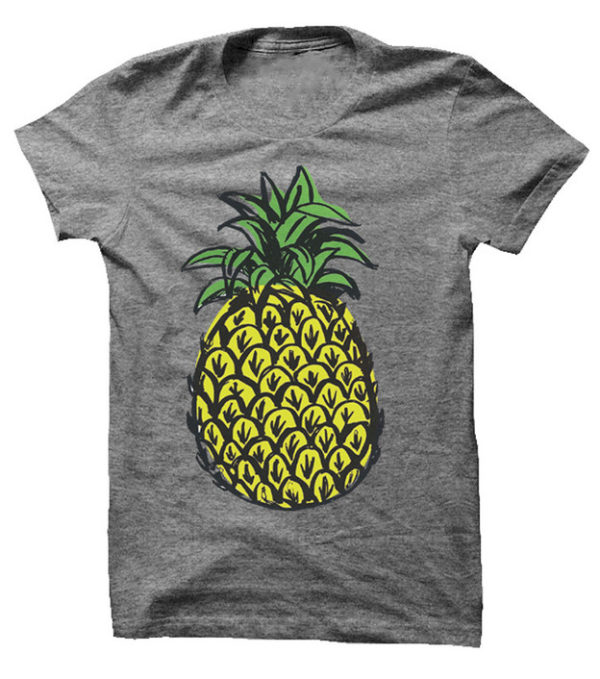 Wear a super cute pineapple shirt by Ily Couture. I've really been into pineapples lately and I'm always down to wear cute and comfy tee-shirts. This tee combines both of my current obsessions.
Until next month!