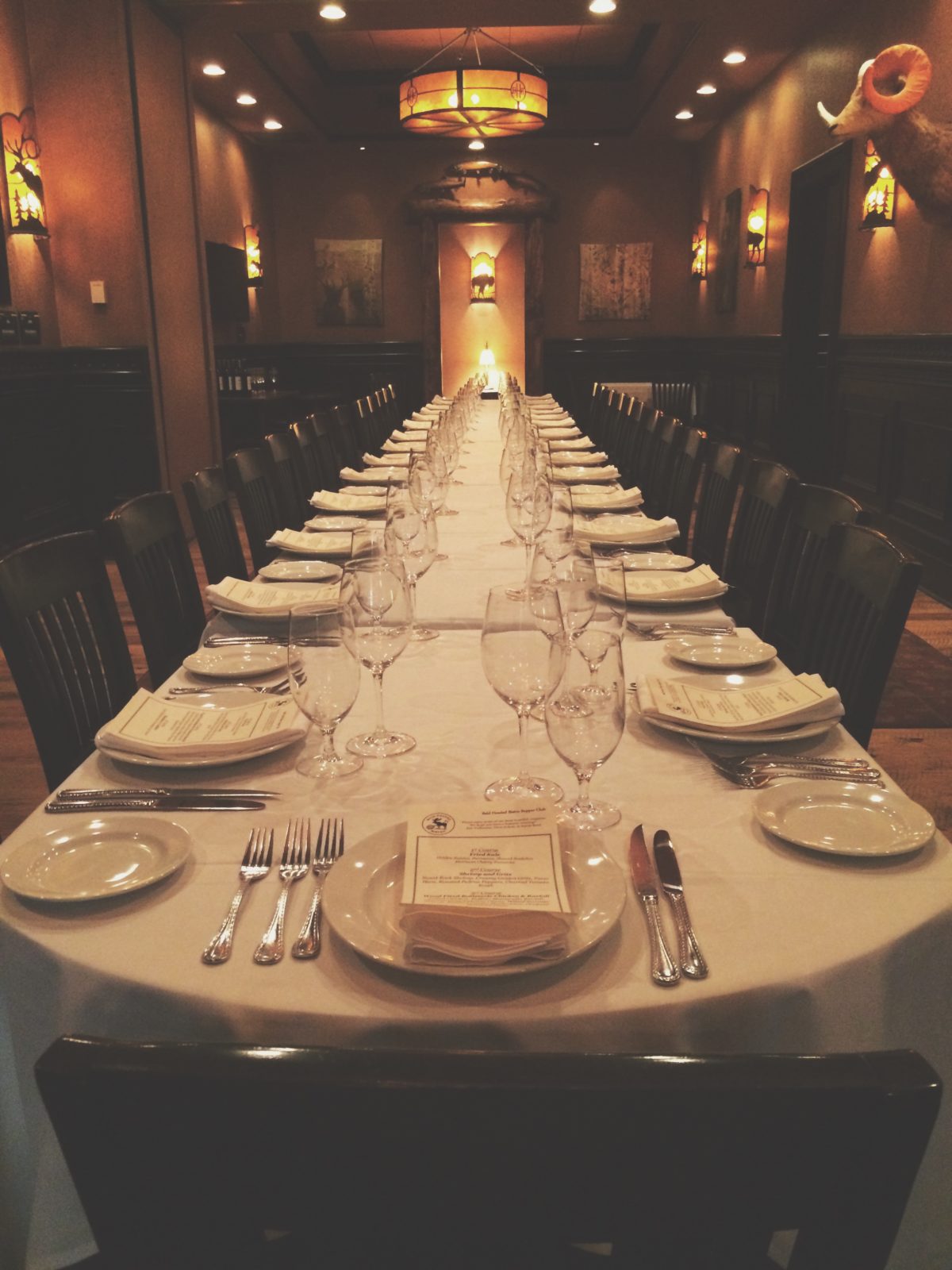 Bald Headed Bistro has one of the best supper clubs around, in my opinion. You'd never guess that a restaurant located in a strip mall would provide some of the best food in Tennessee. You should never judge a book by its cover. John and I have had the pleasure of attending supper club on many occasions and I can't believe I've never talked about it here.
Supper club usually happens on the last Wednesday of every month and it almost always sells out. When supper club day rolls around, I'm usually bursting with excitement. It's a four course meal so I try to eat light throughout the day. By the time we arrive, I'm usually so hungry that I ALWAYS forget to take photos. But you can catch some of the behind the scenes moments on my Snapchat.
So how does Bald Headed Bistro's supper club work? We usually arrive around 6pm to grab a cocktail at the bar and chat with friends and staff members. At 6:30, we all move into the grand dining room to grab our seats for dinner and get ready for the first course. Dinner is served family style giving guests a chance to talk and get to know one another. The food is great, of course, but we really enjoy the opportunity to meet new people.
There has never been a meal at supper club that I haven't enjoyed. Chef Eric Fulkerson is a genius. Growing up, we didn't eat grits and I find myself craving the grits that Chef Eric makes – they're THAT good. The supper club menu is posted on their website and on Facebook if you ever want to get a sneak peek of what's on the menu. For $30 a plate (not including alcohol or gratuity), you get an amazing meal and even better conversation. Supper club at Bald Headed Bistro is seriously one of my favorite times of the month.
If you haven't attended yet, what are you waiting for? Be sure to visit their website to secure your seat for the next dinner. Hope to see you there soon!
Save