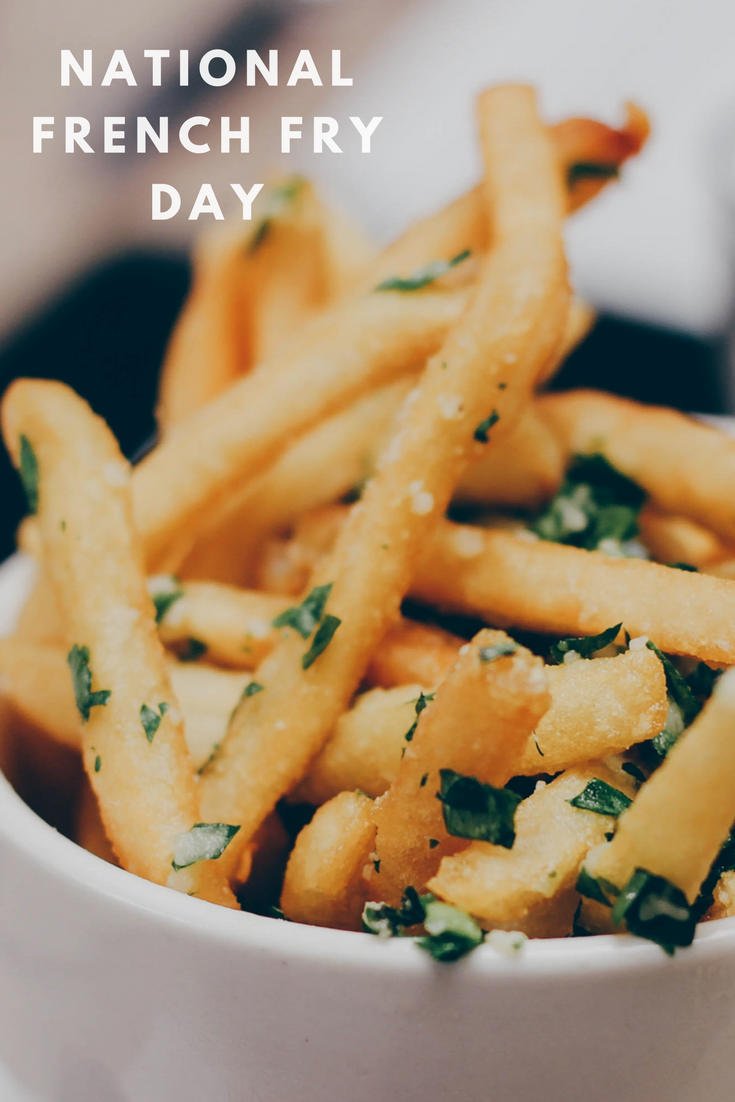 Did you know there was a National French Fry Day? Since there's a day for everything else, why wouldn't there be an entire day dedicated to America's favorite side dish: French fries.
I love fries. I can't really imagine folks who don't love French fries. Do those people even exist? If so, there no friends of mine. I remember my parents used to make homemade fries at home and I loved them. Admittedly, I'm also obsessed with ketchup. I know, I know, it's full of salt and sugar but it's so good. I loved dipping my parents' homemade fries in a pool of yummy ketchup. Anyway, this isn't a post about my unhealthy obsession with ketchup – this is about National French Fry Day.
I don't make fries often at home but I did try my hand at Greek fries, inspired by a local Greek restaurant, and they were delicious. When it comes to French fries, I've noticed that I don't really discriminate. I'm perfectly OK with lightly-seasoned fries (salt only) or with some intense and elevated flavors like garlic and Parmesan. Now, even though I won't turn down a fancy French fry, I'm no stranger to enjoying French fries from a fast food joint either.
There's a long debate over which fast food restaurant has the best French fries and for me, it's McDonald's with Wendy's coming in a very strong second place. When you get really fresh fries from McDonald's, there's almost nothing better. Sue me. Which fast food restaurant has your favorite French fries – I'm curious.
In honor of National French Fry Day, I thought I'd share a few places here in Chattanooga where I love noshing on fries. Ready?
Let's eat fries – National French Fry Day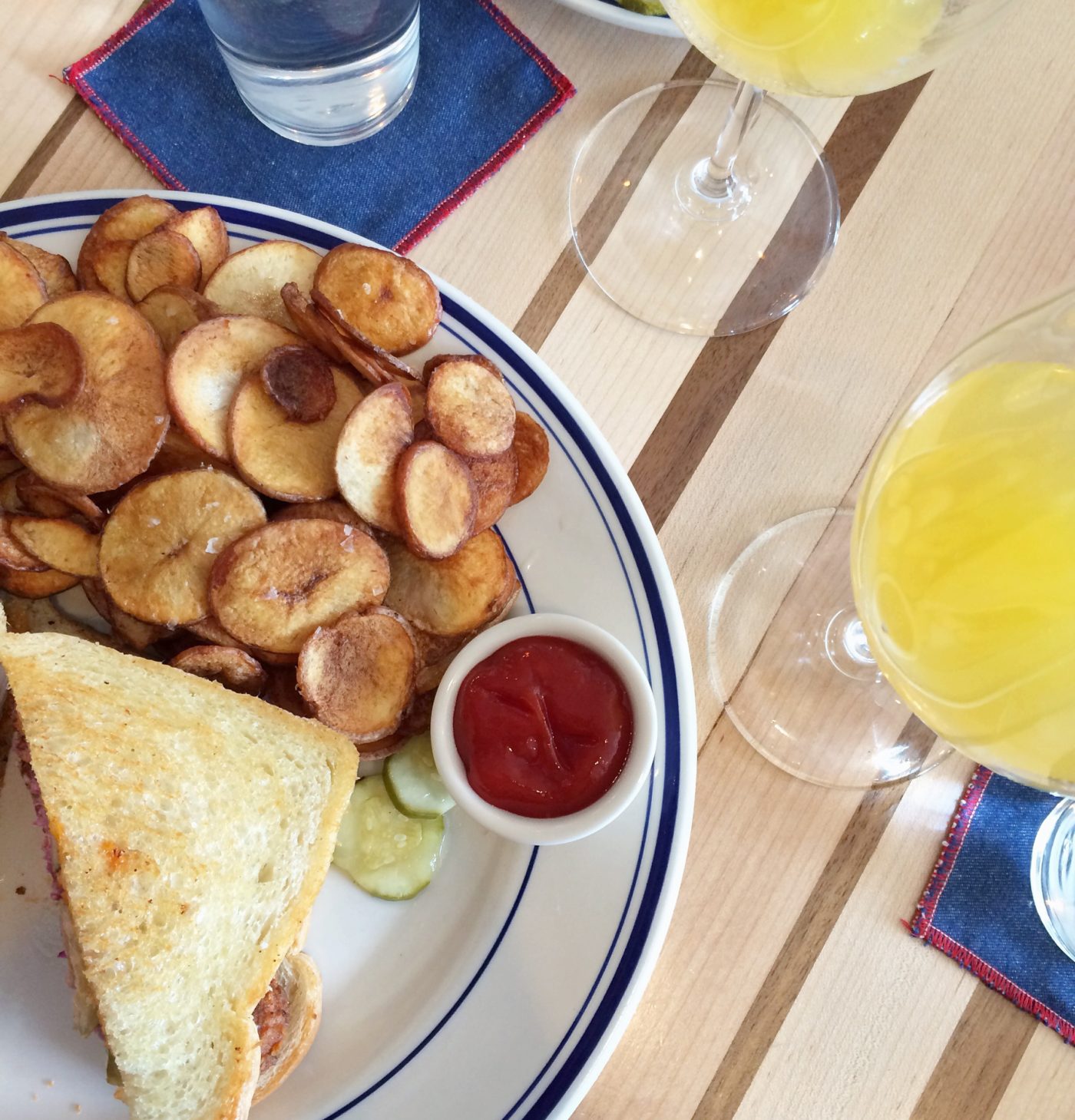 Main Street Meats. Main Street Meats is already one of my favorite restaurants – everything there is so good. There's nothing I love more than ordering a burger and getting a side of their fresh cut fries. They're round, which makes them even better for dipping.
Slick's Burgers. I'll go ahead and admit: I've eaten an entire bag of fries from Slick's and had absolutely no regrets. The truffle fries smell so good and they're seasoned with white truffle oil (obviously), Parmesan and parsley.
Flying Squirrel. One of my favorite meal combinations is duck tacos and garlic fries from Flying Squirrel. There's just something about it that makes my little tummy very happy. Head to the Squirrel for happy hour and get a bowl full of garlic fries. But don't plan on kissing anyone afterwards.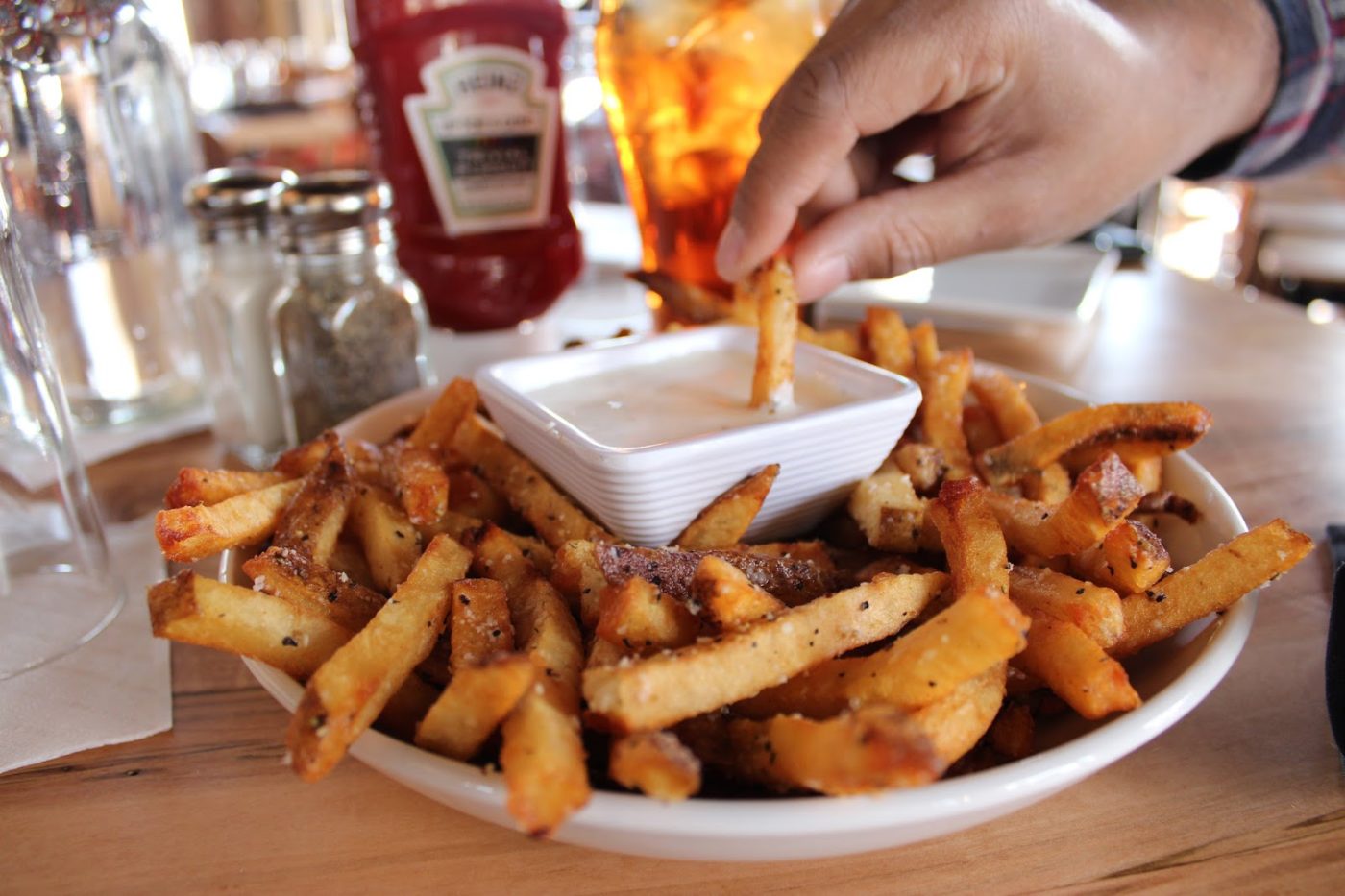 STIR. Another place that offers elevated French fry flavors. STIR also has truffle Parmesan fries and they're absolutely delicious. Grab an order of their fries and treat yourself to a side of tacos too. Trust me, the combination is the best.
How are you celebrating National French Fry day?