Occasionally, I like to indulge in a burger.  I don't always eat them and I didn't use to eat them…at all.  I used to have this weird fear of meat (excluding poultry) but as I try to develop recipes and try new things, I've opened my mind and have started eating more foods that I didn't used to indulge in…burgers being one of them.  St. Elmo is an awesome neighborhood in Chattanooga that I rarely visit (not sure why) but last week before heading to Alabama, John and I decided to head on over to Slick's to try a burger.  I'm glad we decided to visit!  Not only do they have a menu of burgers but they also have other options for vegetarians and those who share my former 'fear of meat syndrome'.  Don't overlook the 'Specials' board.  The night we visited, Slick's was featuring that a lamb burger and a jerk chicken sandwich.  I'm definitely going back to try to chicken sandwich; pretty sure it was calling my name.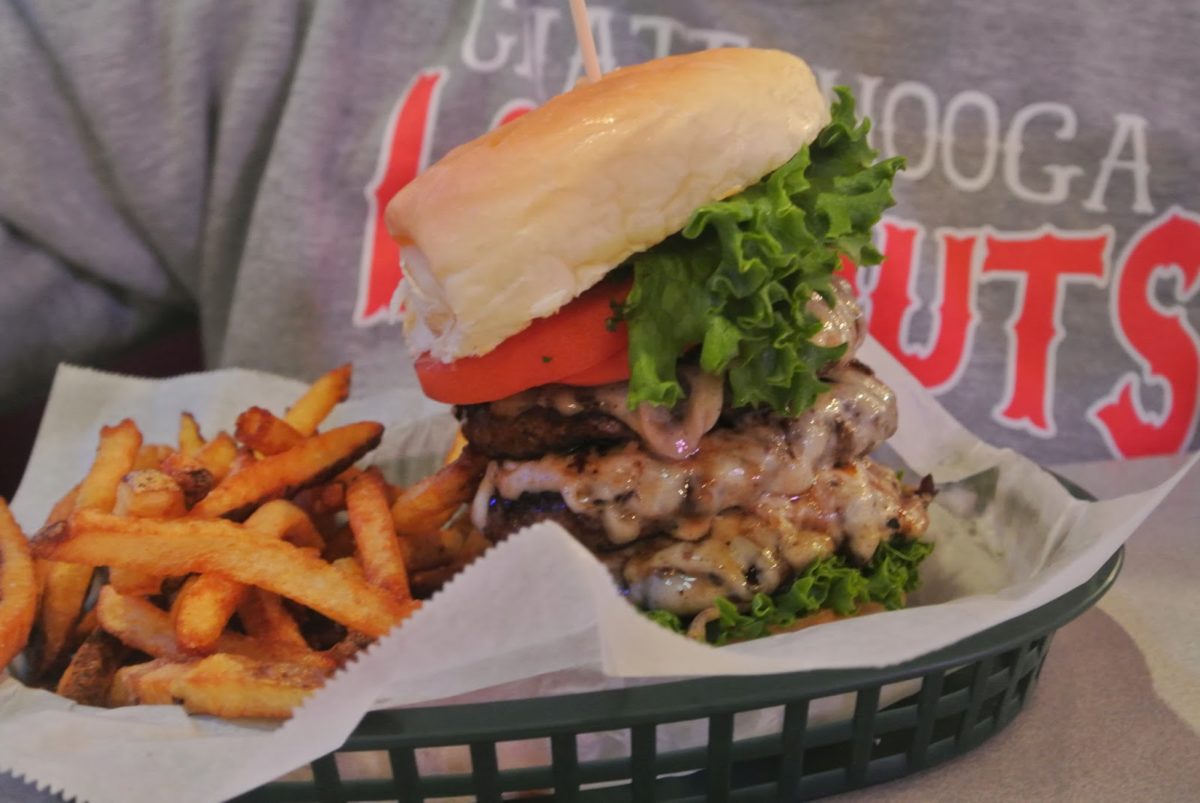 the tricky dick triple slick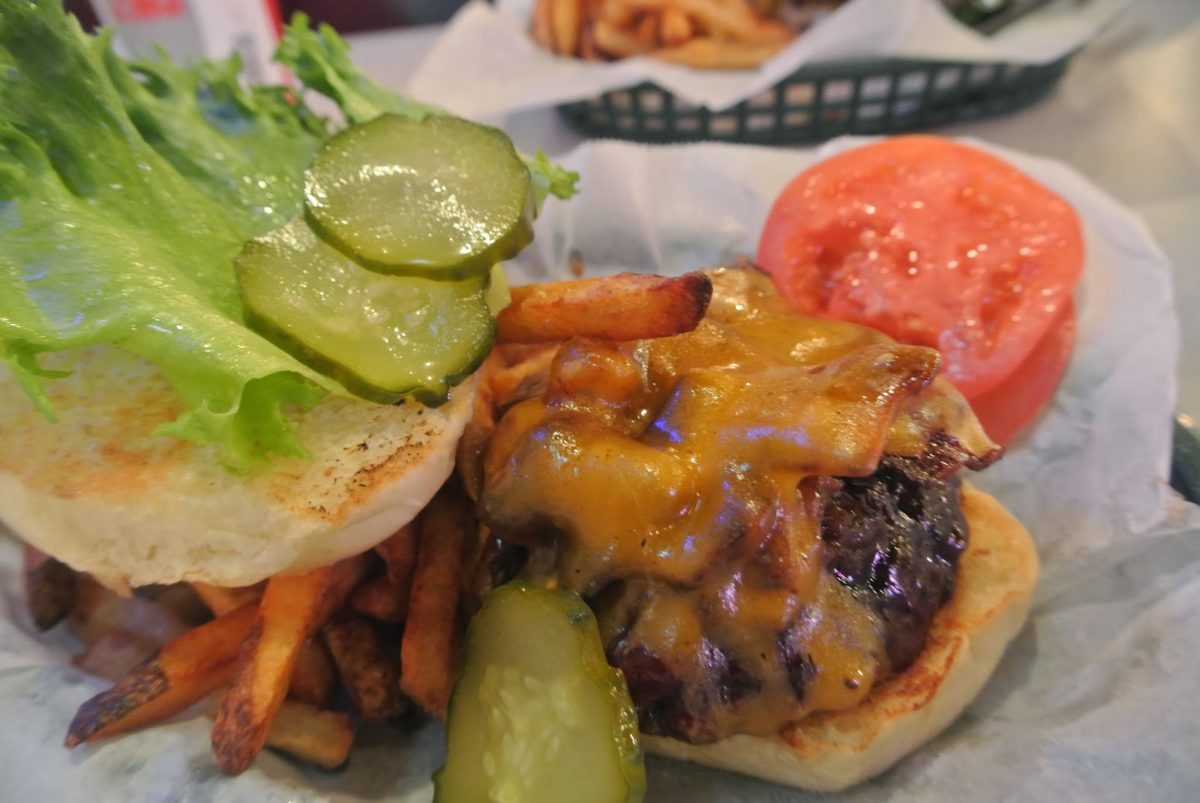 the bbq burger
You can obviously see the massiveness of John's burger. I can't believe he finished it so quickly – the staff was surprised too.  If you like to enjoy a beer with your burger, Slick's does have a beer selection. Sorry, there's no liquor for those of you who are like me and aren't really into beer but it's ok, you'll be too busy stuffing your face to really care…or at least I was.
Visit Slick's Burger!
309 East Main Street
Chattanooga, TN 37409
Check them out on Facebook
Save