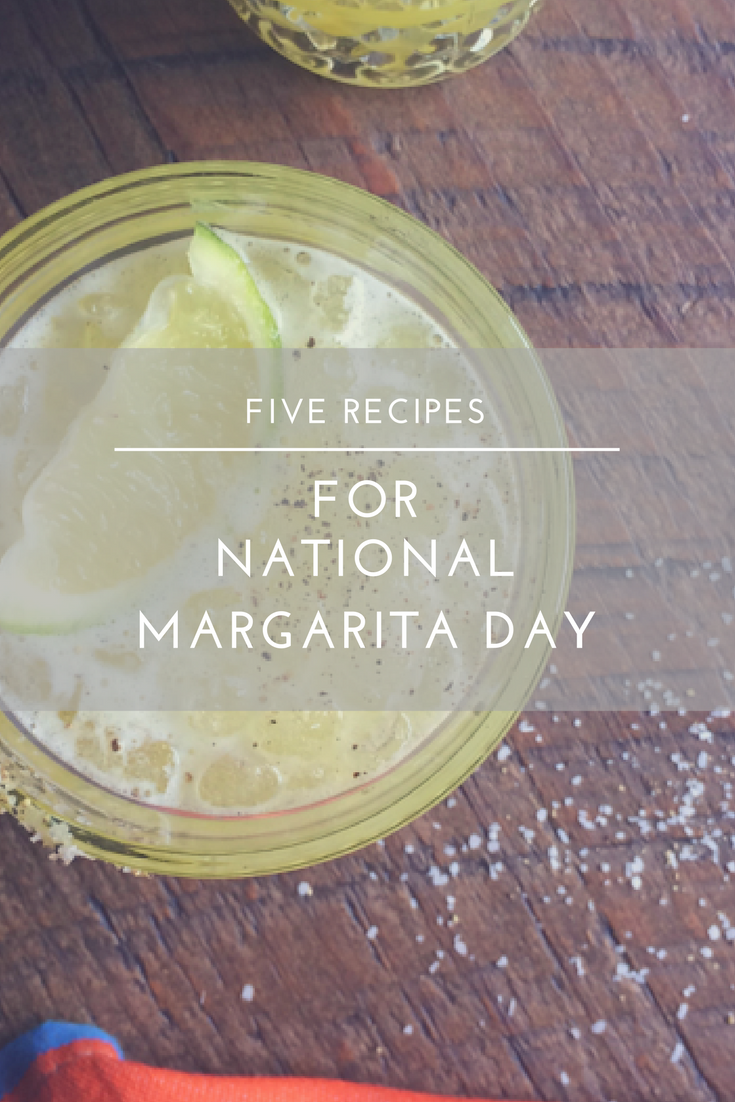 Today is very important because it's National Margarita day!
Yes, you read that right. There are tons of food-related holidays that seem silly but the reality is, I really like celebrating them. Here on the blog, we've celebrated National Taco Day, National Coffee Day and National Soup Month. Truth be told, what I really like about these food holidays is the opportunity to eat or drink whatever food is being celebrated.
National Margarita Day is always fun for me because margaritas remind me of the summer. Sure, I drink them year-round but they are particularly reminiscent of a specific time in my life. Sipping margaritas remind me of when I lived in Atlanta and Sunday's were reserved for our weekly tradition of drinking margaritas. It was so much fun. We'd round-up a group of friends and setup shop at our favorite Mexican restaurant and prepare for a fun day. We would stay on the patio for what seemed like hours upon hours. Let me rephrase that, we were actually there for hours and hours.
Those were the days.
For those times when you're not very interested in going out to a restaurant to sip margaritas, I've rounded up five really tasty recipes that you can recreate at home. These aren't your average, boring margaritas. These are drinks that are very unique in flavor and combine some of the tastiest ingredients. Some of the titles may seem a little daunting but trust me, the most novice of cocktail lovers can recreate these recipes at home. Ready?

Let's celebrate National Margarita Day
Watermelon Rosé Margarita: refreshing and pretty – from How Sweet Eats | PIN IT
Honey Basil Margaritas: unique with a hint of sweet – from Wood & Spoon | PIN IT
Pineapple Cinnamon Margaritas: sweet and tropical – find it here | PIN IT
Roasted Pineapple Mezcal Margaritas: yum – from add 1 Tbsp | PIN IT
Rosemary Ginger Margaritas: herbal and gingery – from Wicked Spatula | PIN IT
Happy National Margarita Day!