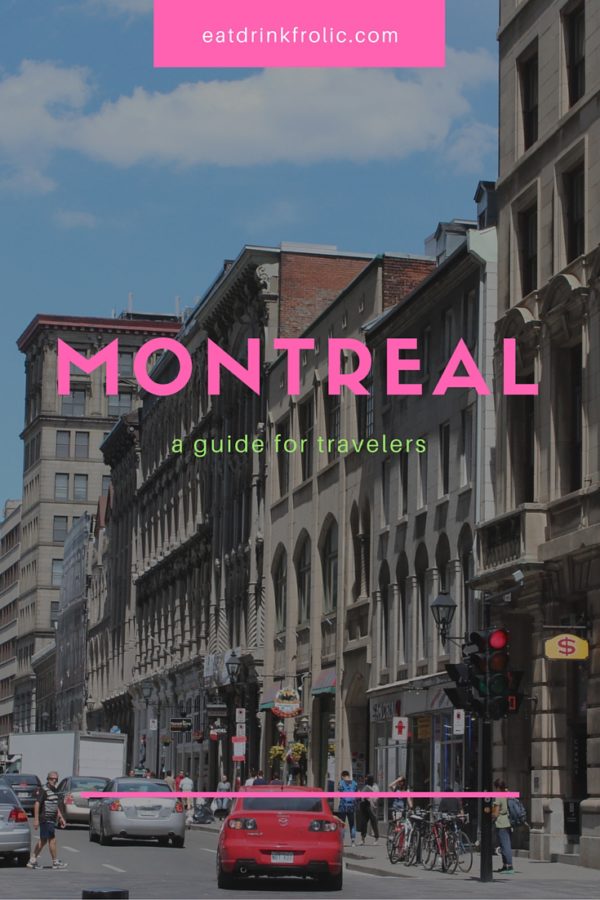 Not too long ago, the husband and I traveled to Toronto. Once we decided we were traveling to Toronto, we immediately knew we would also plan a trip to Montreal; we were going to be so close. Montreal was a 5 hour train trip from Toronto and we definitely fell in love with the European-like city. If you're thinking of planning a trip to Montreal soon, I have a Montreal city guide to help you with your plans.
First off, Montreal is beautiful. Everything from the buildings to the outdoor markets…I just fell in love. I wish I would have practiced and learned more French just because. Luckily, we were totally able to get around with the tiny bit of French that we knew.
There were a TON of places that we researched and wanted to try while we were there, unfortunately, 4 1/2 days wasn't enough time to get through our entire list. At the time of our visit, Uber was available but operating very quietly, so to speak. One thing to keep in mind, if you're using Uber, one of the riders always has to sit in the front seat. This gives an illusion that this isn't a business transaction but you're riding with a friend.
What's in my Montreal city guide?
Lots of food recommendations, obviously. The food and cocktail scene is Montreal is pretty ridiculous (in a good way). The cocktail bars are legit cocktails bars; some of them don't even serve food. Just cocktails. Trust me, we weren't complaining though.
One of my favorite restaurants while there had to be Dinette Triple Crown. Oh my goodness this place was good. It's a "meat and three" restaurant focusing on Southern cuisine. Please do yourself a favor and go there. You can even pick up lunch in a picnic basket (they'll put it all together for you) and take it across the street to the park.
If you're asking yourself if you should visit Montreal, the answer is oui (that's 'yes' in French for those of you who think I've lost my mind). Get the guide below to see all of the deliciousness Montreal has to offer.