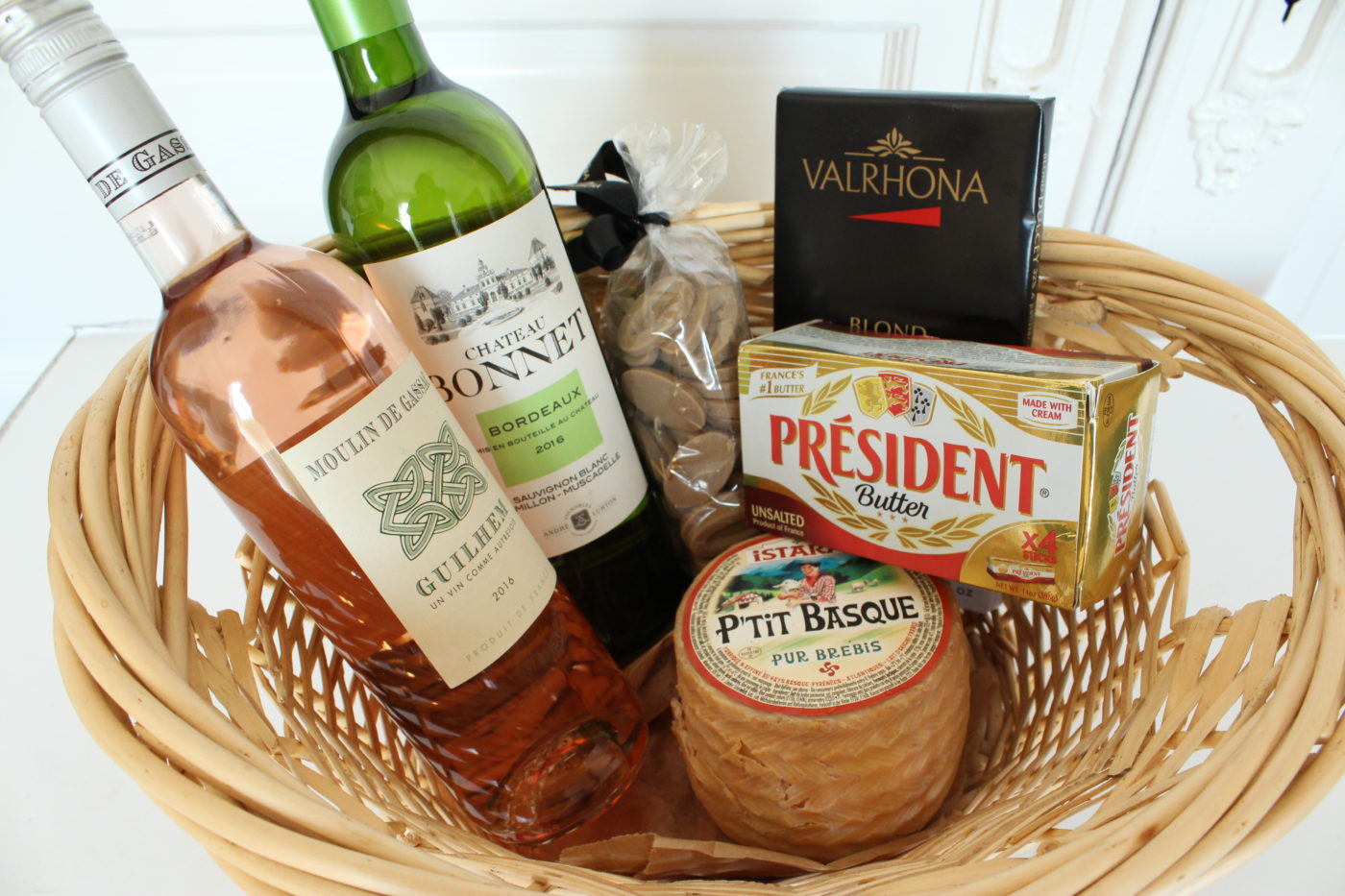 You guys know, I LOVE having folks over and entertaining at home. Any chance I get, I'm trying to convince John to have some theme party I've conjured up. Lucky for me, he always obliges. John and I have always wanted to visit Paris but we haven't quite made it yet. Last year, we went to
Montreal
and even though it isn't Paris, overhearing the beautiful French language made us feel like we were in Paris. It was close enough. Now, I'm bringing a little French flare to my home with a French inspired cocktail hour. How fun is that?
French foods, wines, events, etc. sometimes get a bad reputation and I'm not too sure why. I think folks think that French automatically means difficult but I'm here to tell you, it doesn't. I'm so excited to share with you a few simple suggestions for throwing your own French inspired cocktail hour. . . at home! Once you're armed with the right made in France products, your cocktail hour at home will be easy peasy.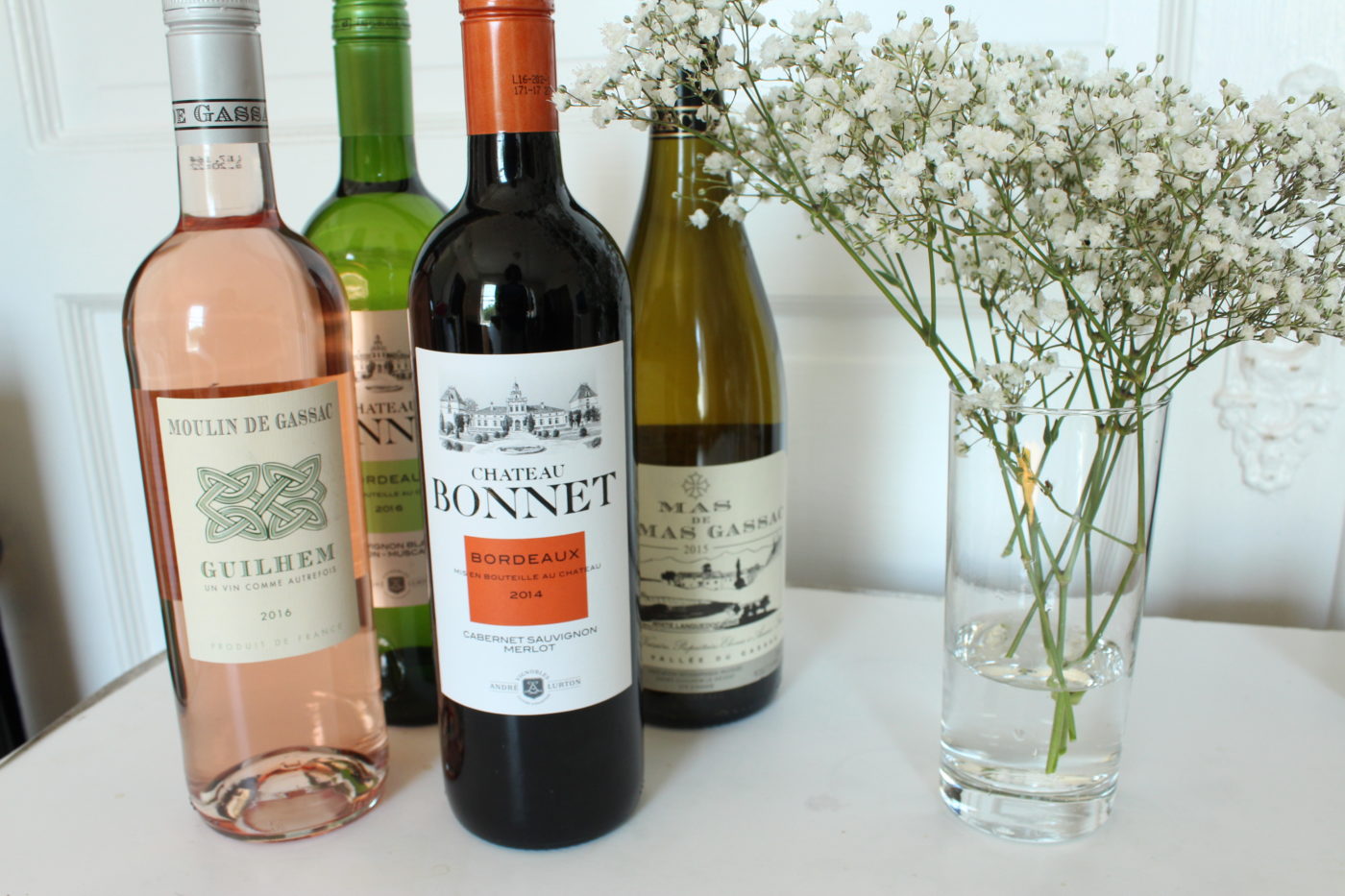 Alright, let's get started.
A French inspired cocktail hour: 5 easy tips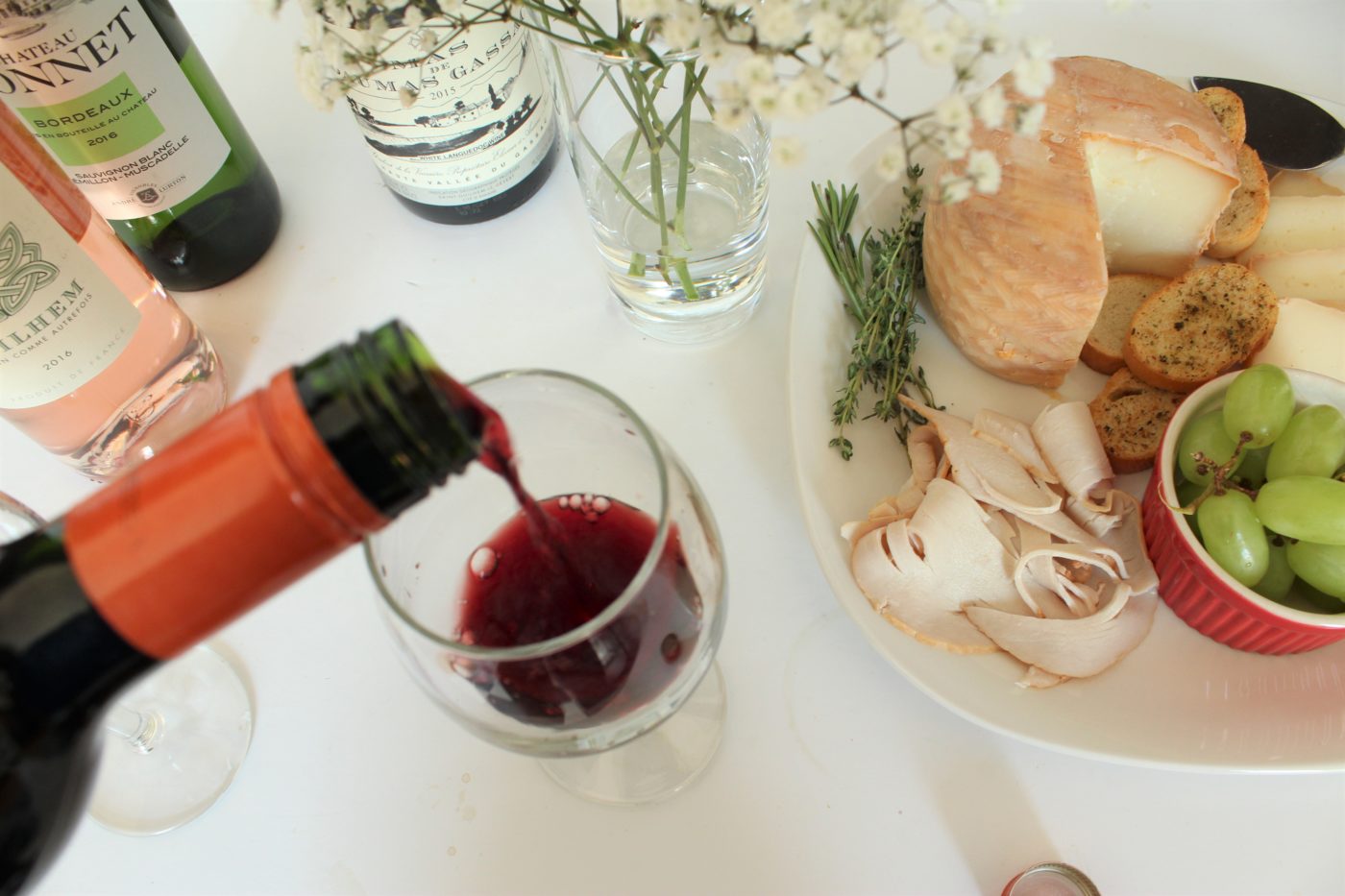 1. Must have wine.
This seems obvious. I imagine, frolicking off to Paris and enjoying a delightful glass of wine in a small cafe while inhaling a warm baguette. Naturally, wine is a must have when planning your cocktail hour at home. Not just any wine though. I think having a variety of wines like rosé, Cabernet Sauvignon or Sauvignon Blanc.
Also, if you're thinking that rosé is only for summer, you're entirely wrong, I like to drink all year round and I think, it's the French thing to do.
2. A robust cheese plate.
Let's be honest, I've never met a cheese I didn't like. But when throwing an authentic French fête, French cheese is a must. P'tit Basque is my French cheese of choice. I know it sounds fancy but guess what? You can find this creamy soft cheese in your local Whole Foods, Costco or even Wegman's. You can pair this cheese with your favorite fruits, jams or cured meat. Alternatively, you could eat it as is – it's that good.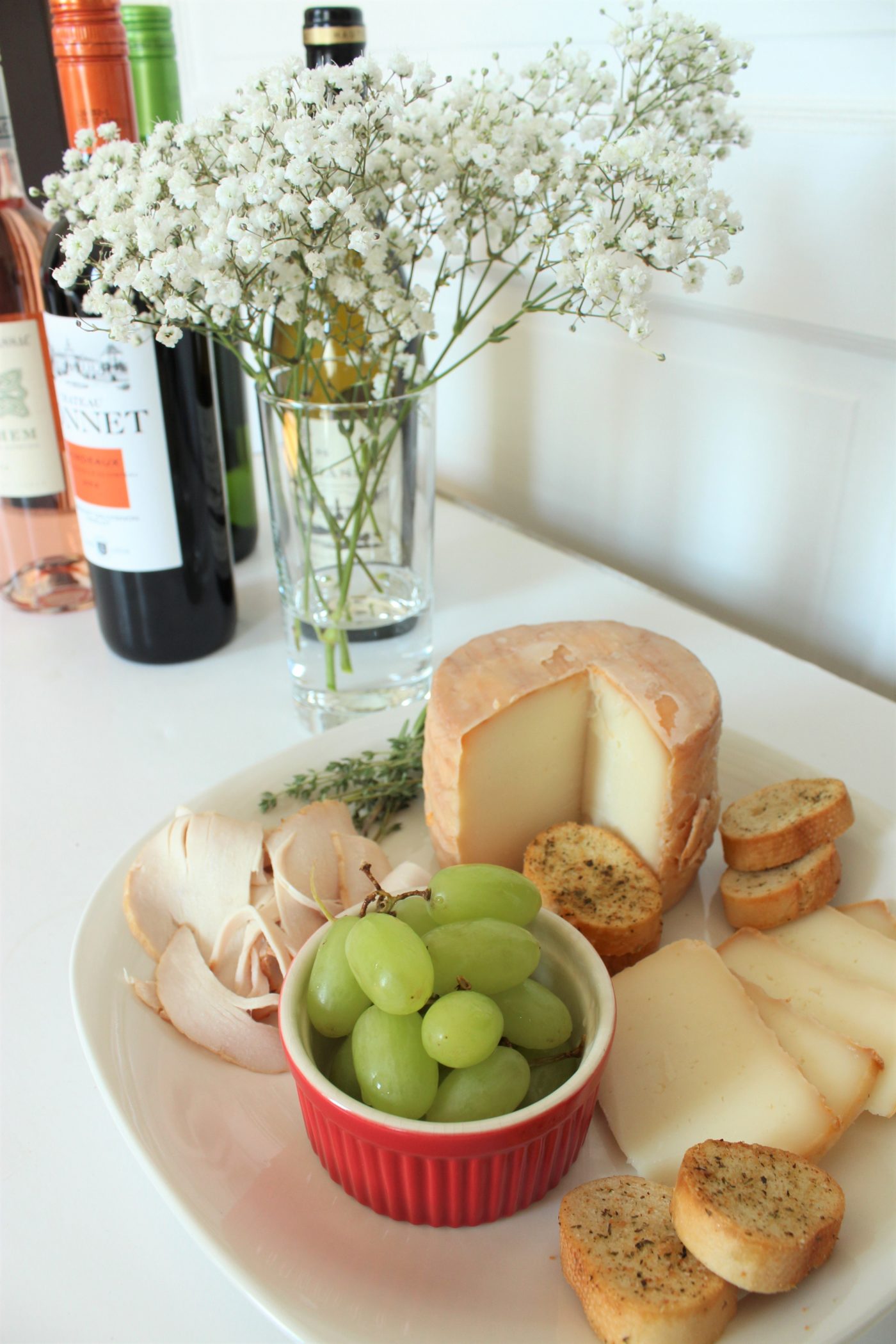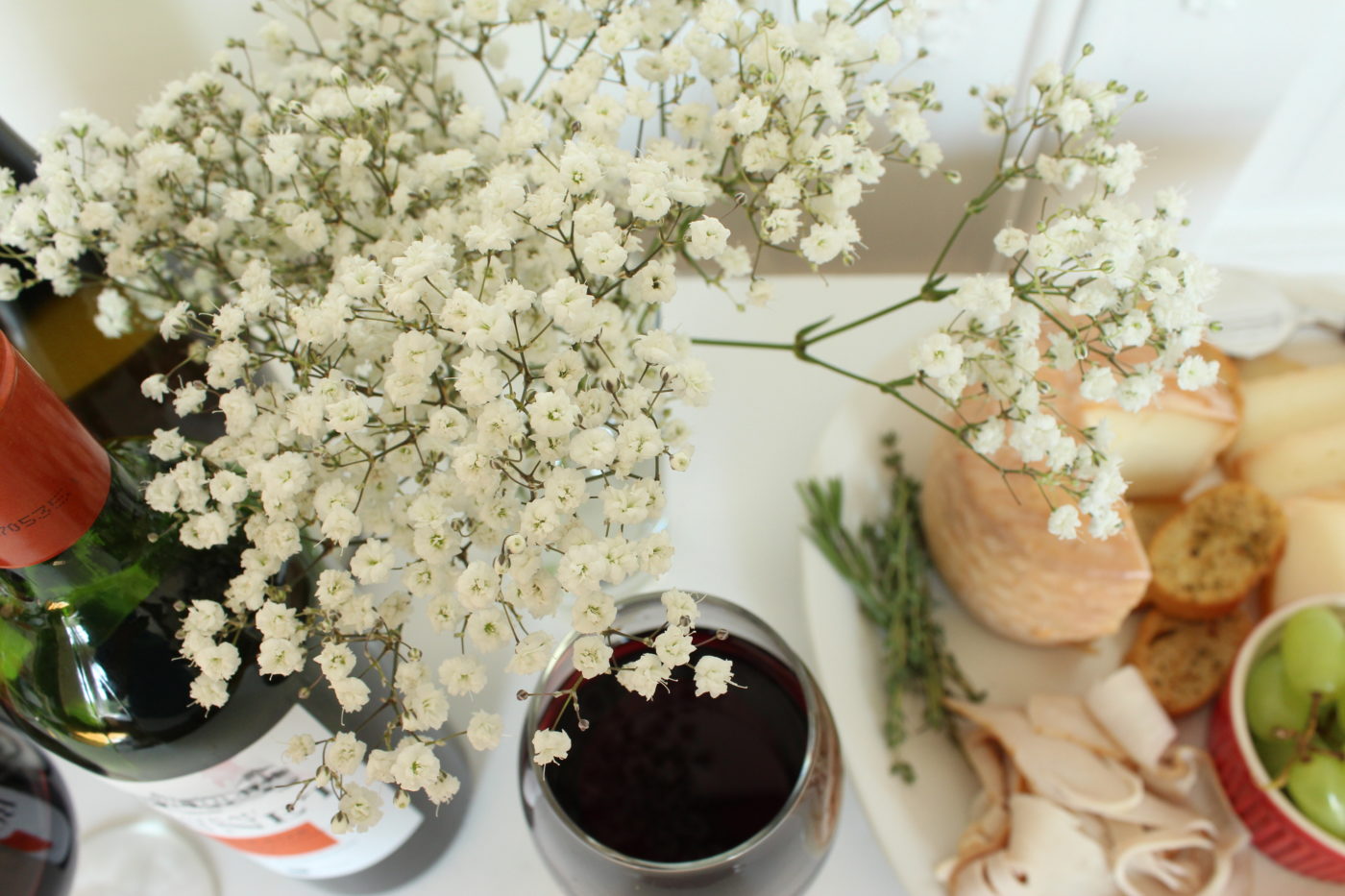 3. Flowers.
Flowers make any party more elegant and a French inspired cocktail hour must have flowers. There's no need to break the bank on the flowers. Something simple like baby's breath or hydrangeas would be a perfect addition.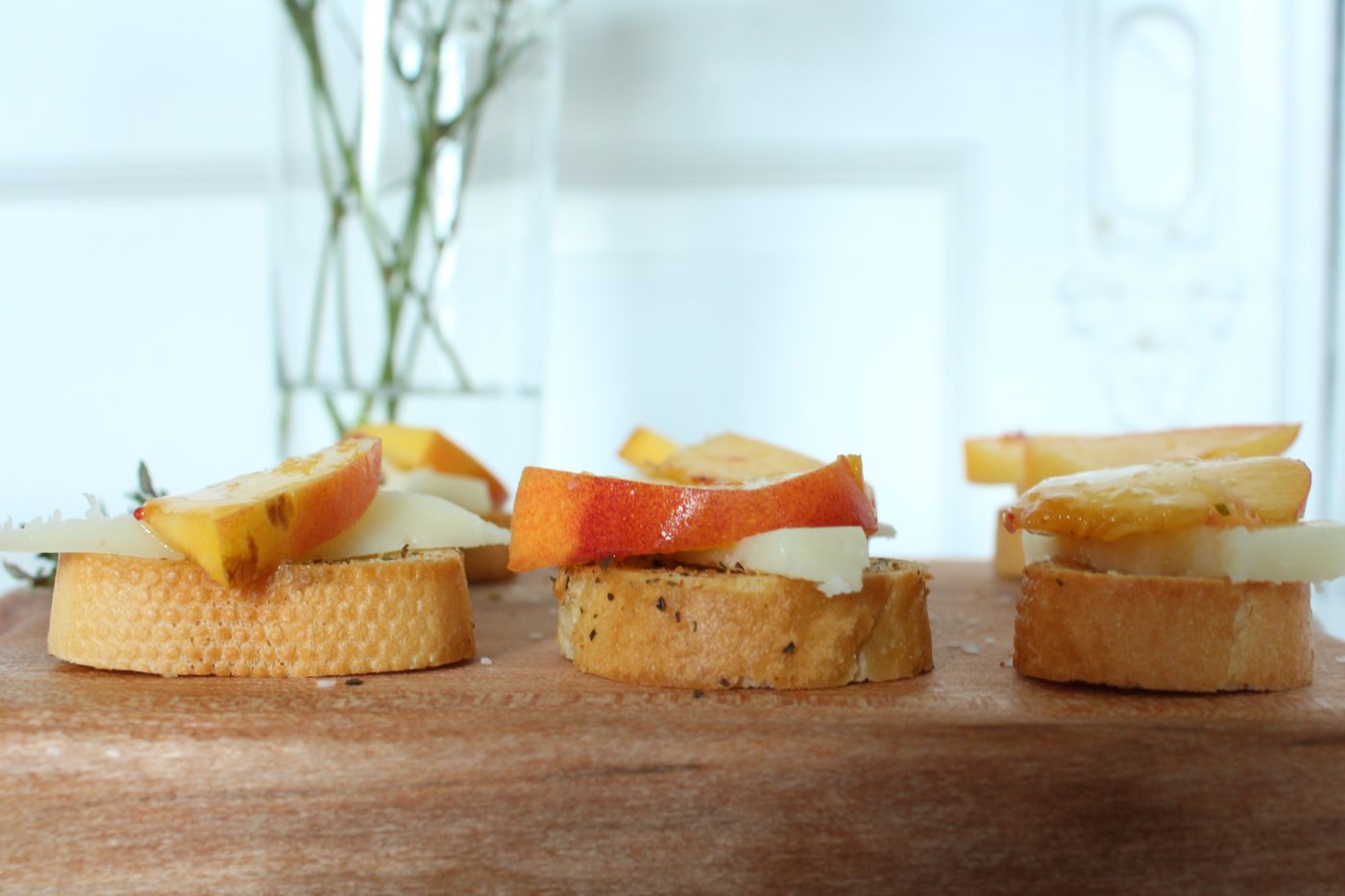 4. Easy appetizer.
While you're sipping on all of this delicious wine and noshing on yummy French cheeses, don't forget to serve a light, easy to serve appetizer. No need to overthink the appetizer. In my imagination, the people of France would make something easy and elegant – leaving enough time to sip wine. Recipe below for an easy crostini appetizer to serve.
5. Dessert.
A French inspired cocktail hour wouldn't be complete without something indulgent and chocolately. So because of this blog post, I was introduced to Valrhona chocolate. The brand has been around since 1922 and there's no surprise that it's the brand of choice for most pastry professionals. French chocolate and butter is perfect baked in something like these chocolate chip cookies or just to snack on. All you have to do is place the chocolate in a bowl and let your guests help themselves.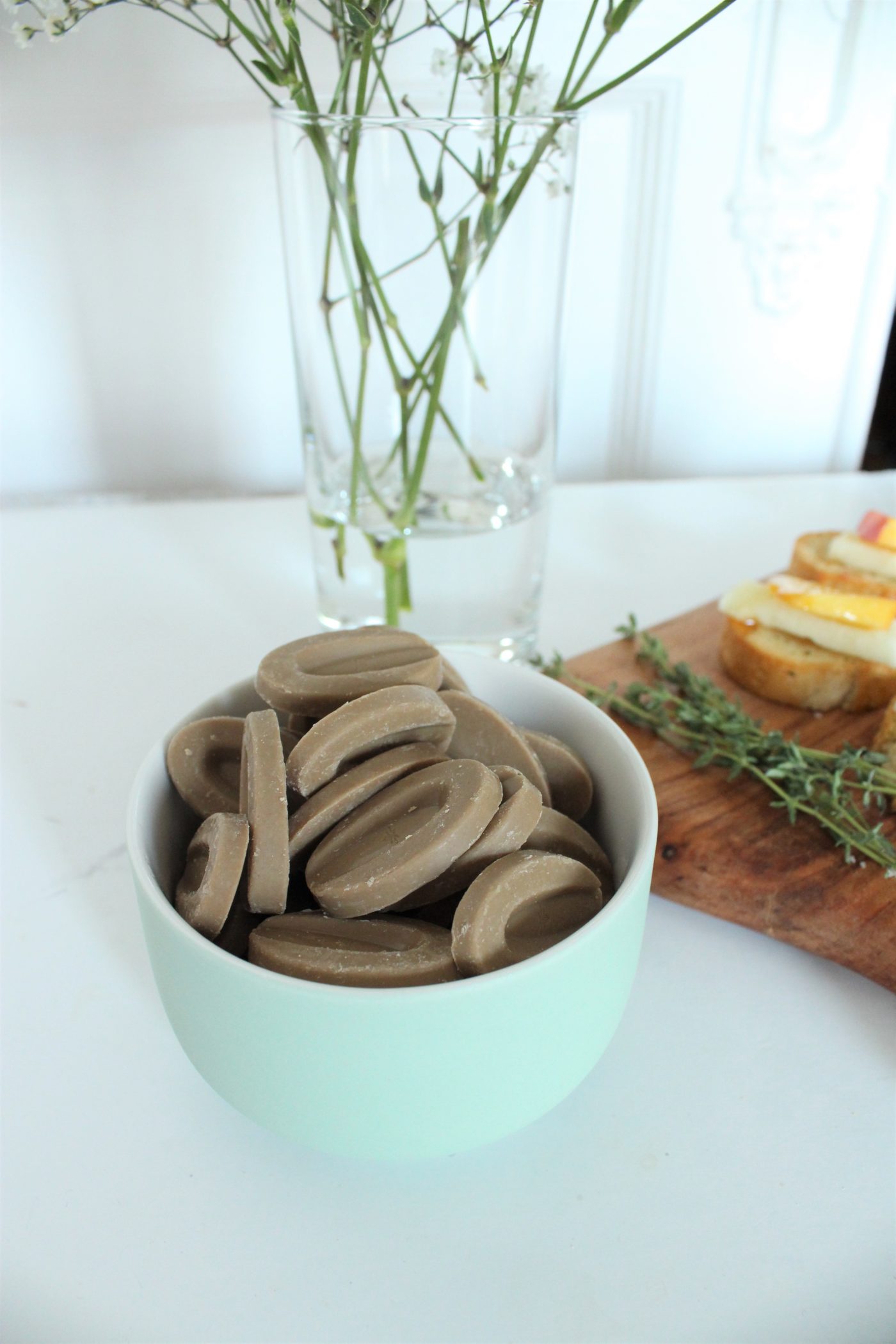 So what did we learn? The key to a french inspired cocktail party are these five things: wine, cheese plate, fresh flowers, an easy appetizer and dessert. Now you have all the tools you need to have your own French party! Au revoir!
Easy appetizer for cocktail hour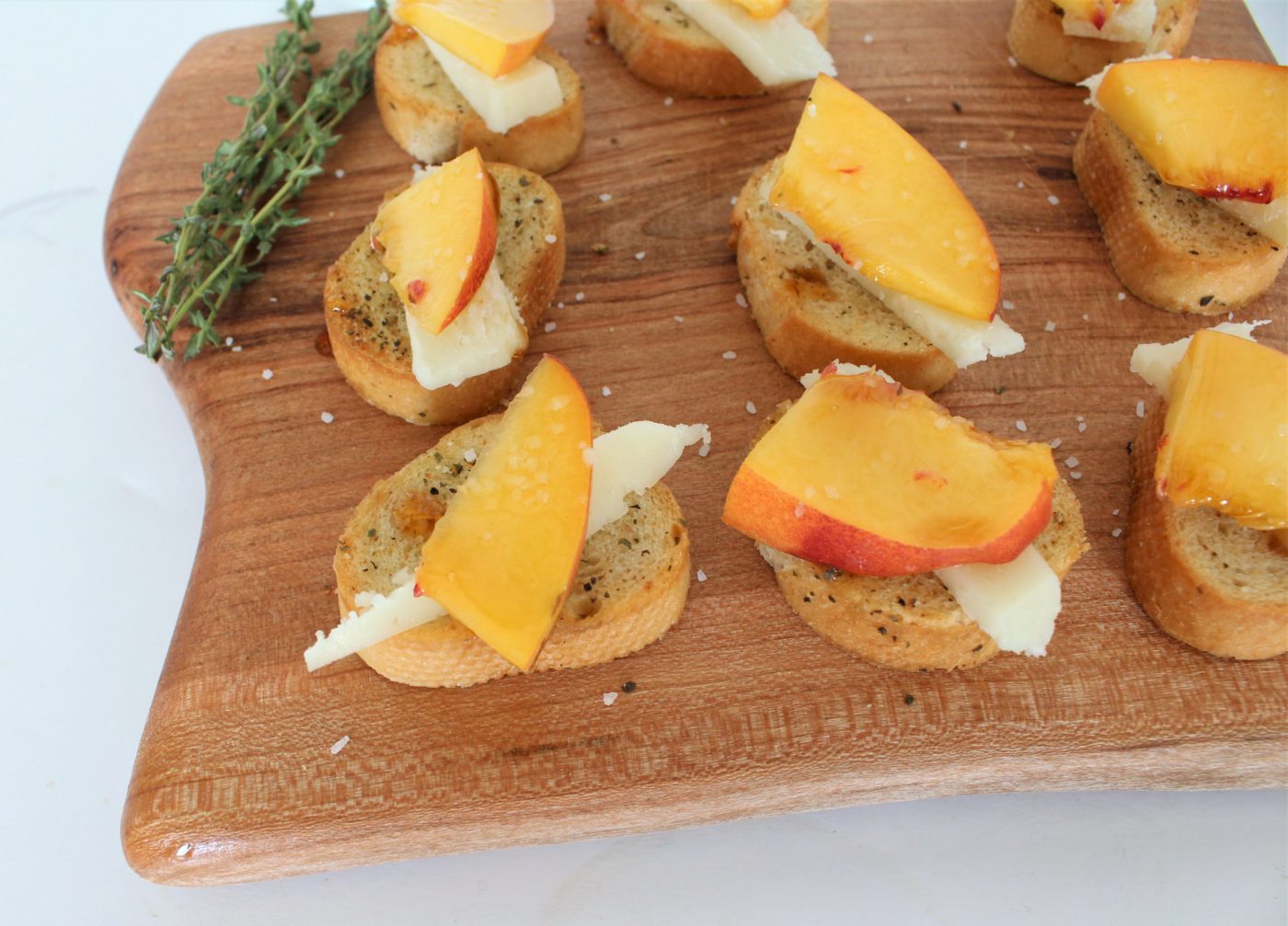 Pre-made Parmesan bread chips (crostini) can be used for this appetizer. If you're unable to find them, simply purchase a baguette and slice into small pieces. Toast in the oven for a couple of minutes until crisp.
Ingredients
Parmesan bread chips
Olive oil
1 peach, sliced into bite-sized pieces
P'tit basque cheese, sliced
Honey
Flaky salt
Instructions
Layer the bread on a baking sheet then drizzle with olive oil. Place in the oven and toast until warmed.
Layer with peaches, cheese then drizzle honey on top. Sprinkle with a pinch of salt.
http://eatdrinkfrolic.com/2017/10/5-tips-french-inspired-cocktail-hour.html
Save