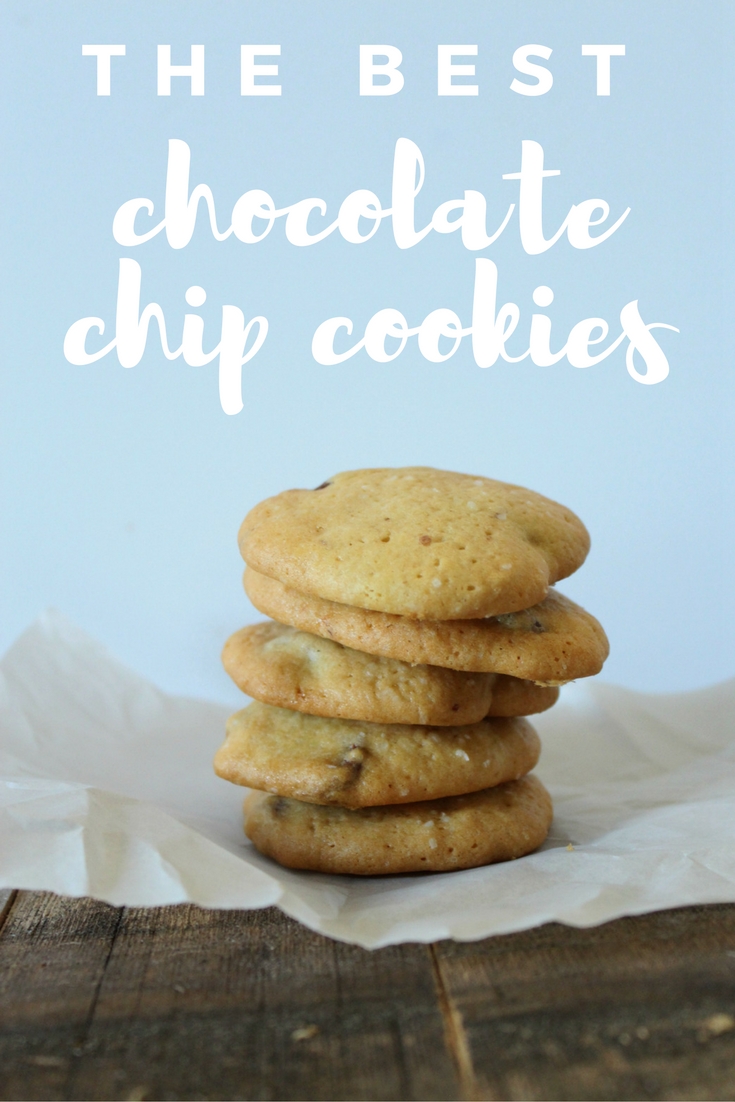 This post, hands down, has to be one of my favorites. First of all, chocolate chip cookies. Who can resist? You know how they say, it's impossible to be unhappy while eating ice cream? Same applies to cookies, don't you think? Also, who is "they"?
Anyway, nothing beats warm chocolate chip cookies, fresh out of the oven. Even though this recipe is by far my favorite, I have to admit that on occasion, I'm a sucker for good ol' Nestle Toll House cookies. Sometimes, you just want to break and bake and not worry about starting from scratch. But with this recipe, starting from scratch is well worth it, trust me.  This recipe was originally found on the blog For Me, For You and it has seriously been the only chocolate chip cookies recipe I've used. I'm usually leery of articles that are titled with words and phrases like "the only _____ you'll ever need" or "the best ______ ever" but there was something trustworthy about For Me, For you. And now here I am, saying that these cookies are THE BEST. Well, they are.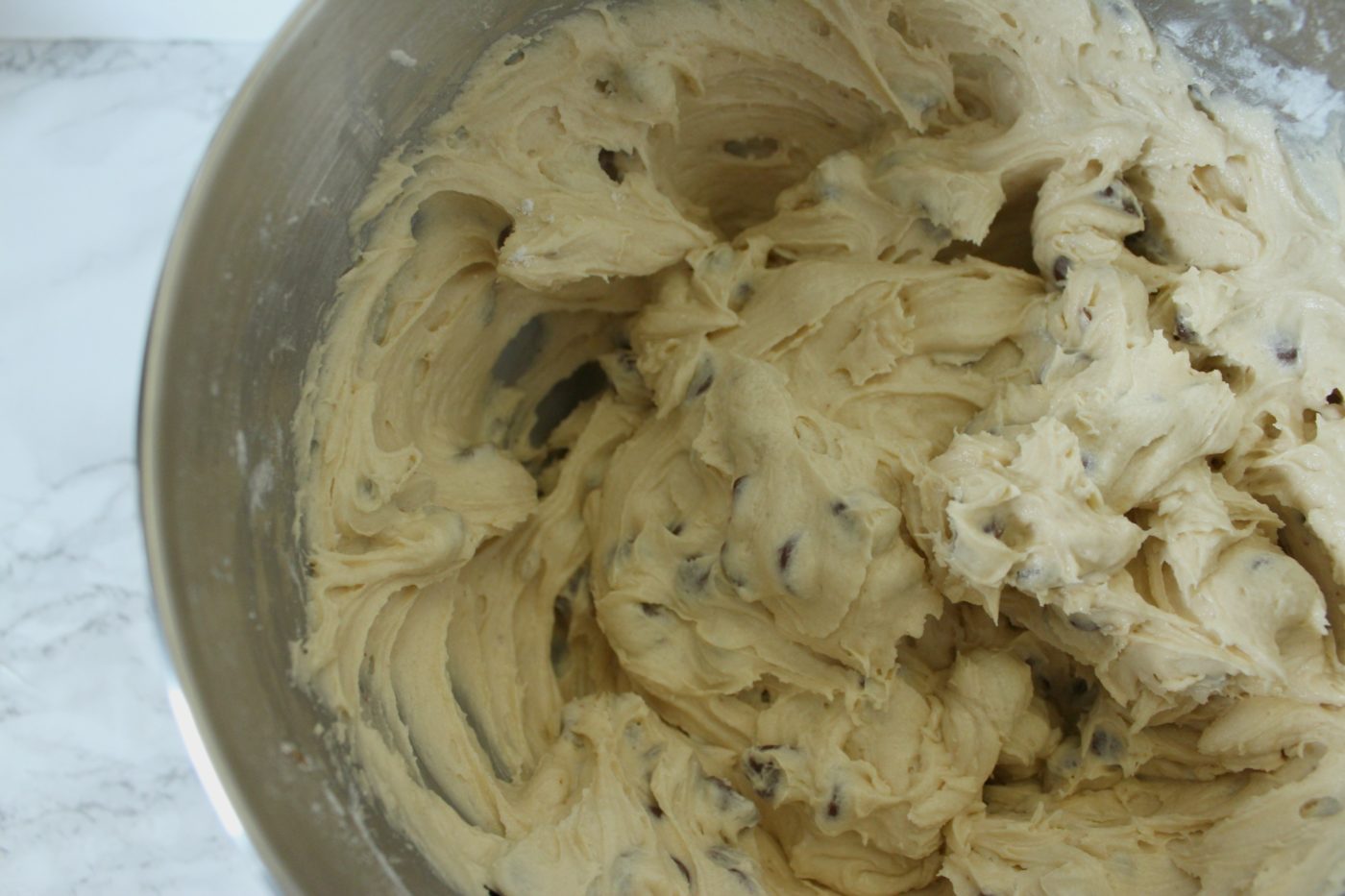 Now, the key to this dough is to let it sit in the fridge for a day or two so the flavors can get to know each other. I know, I know, that sounds terrible. Why would I convince you to make cookie dough then not bake it immediately? Because you trust me, that's why. If you let the dough sit overnight, the cookies are even better the next day. I don't know why that is but it's so true. The icing on the cake? There's sea salt sprinkled on top.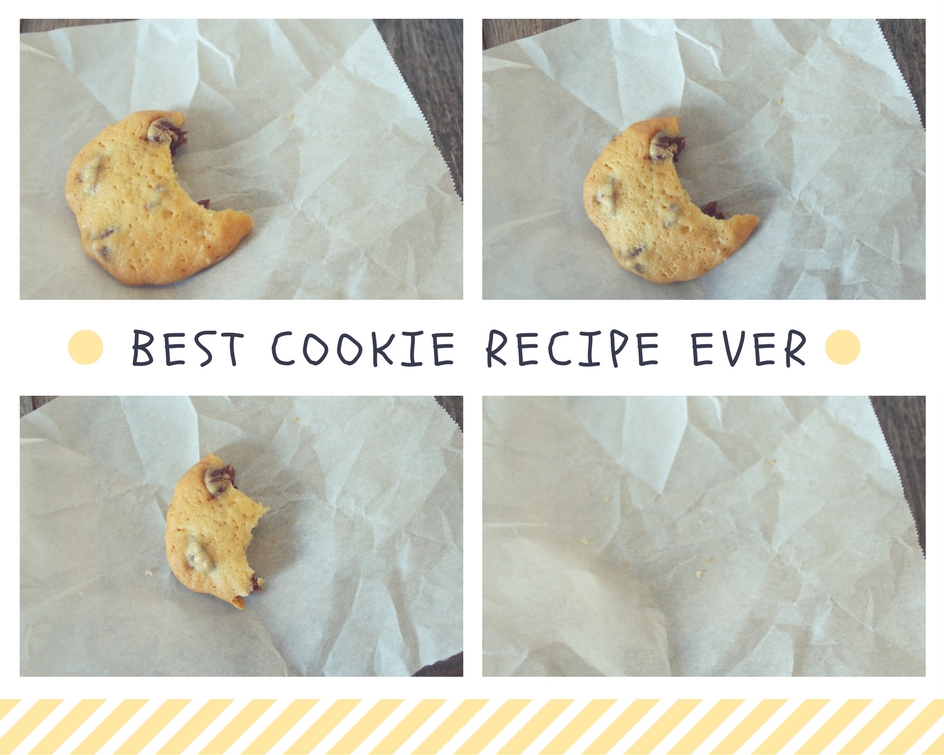 I've never understood the whole sweet and salty combination; I used to be a non-believer. I'm pretty sure it was these chocolate chip cookies that convinced me to get into sweet and salty snacking. It's not too much salt in the recipe but it's just enough to intensify the chocolate flavor. Oh man, these are good.

Let's make the best chocolate chip cookies EVER!
The Best Chocolate Chip Cookies
To get the most out of this cookie dough, let it sit in the fridge for at least 24-36 hours before baking. Trust.
Ingredients
2 cups minus 2 tbsp. cake flour
1 2/3 cups bread flour
1 ¼ tsp. baking soda
1 ½ tsp. baking powder
1 ½ tsp. coarse salt, such as kosher or sea salt
2 ½ sticks unsalted butter, softened
1 ¼ cups light brown sugar
1 cup plus 2 Tbsp. granulated sugar
2 large eggs
2 tsp. vanilla extract
1 ¼ pounds bittersweet chocolate chips or chunks
Sea salt or kosher salt for garnishing
Instructions
Combine flours, baking soda, baking powder and salt in a bowl. Whisk; then set aside.
Cream butter and sugars until very light and fluffy, about 3 to 5 minutes. Add the eggs, one at a time, mixing well after each addition. Add in the vanilla.
Add in the dry ingredients and mix until combined. Then mix in the chocolate chips.
Cover the dough with plastic wrap (allowing the wrap to lay against the dough) and refrigerate for 24 to 36 hours (can be refrigerated for up to 72 hours).
When you're ready to bake heat oven to 350°F.
Remove the dough from the refrigerator and let it soften slightly. Line a baking sheet with parchment paper.
Scoop out the dough using an ice cream scooper or a spoon and place onto the baking sheet.
Sprinkle lightly with sea salt then bake until golden brown - about 15 to 20 minutes.
Cool the cookies on a wire rack then devour them.
Repeat with remaining dough.
http://eatdrinkfrolic.com/2012/05/chocolate-chip-cookies.html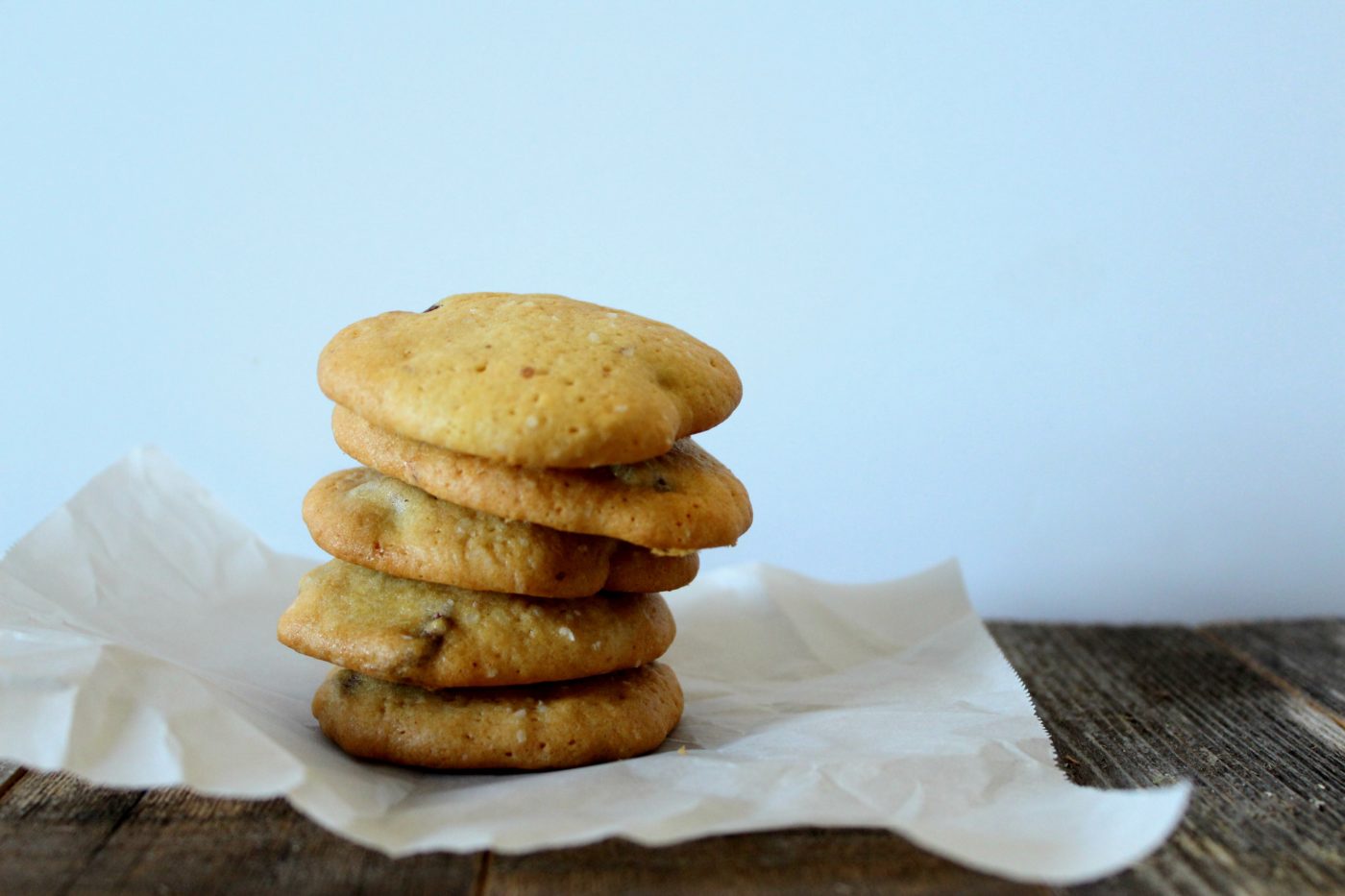 Save
Save