I love a good hotel – I can't even lead this post under any other pretense. My husband knows that when we travel, I have certain requirements that will determine our hotel stay. The first and most important is a plush comforter. I'm obsessed with white, fluffy comforters that just suck you in as soon as you lay in the bed. You know that feeling, don't you? John and I took a trip with friends and in today's post I'm sharing a few photos from our beautiful Nashville Airbnb.
Since its inception, Airbnb has sort of changed how John and I think about lodging when we travel. I say sort of because no matter how many sites pop up that allow you to rent people's houses, I still love hotels. The ease and convenience of hotels is always an attractive bonus but I also like how at relaxed I feel by renting a home while on vacation too. I guess you could say I'm caught in the middle.
When we traveled to Savannah, we rented a home and that flexibility allowed us to have more room to chill and cook breakfast. When we traveled to Charleston after our wedding, we stayed in a luxurious hotel which allowed us to be pampered. Whatever your preference, hotels and sites like Airbnb, HomeAway and VRBO, ultimately gives travelers more unique options.
A tour of our Nashville Airbnb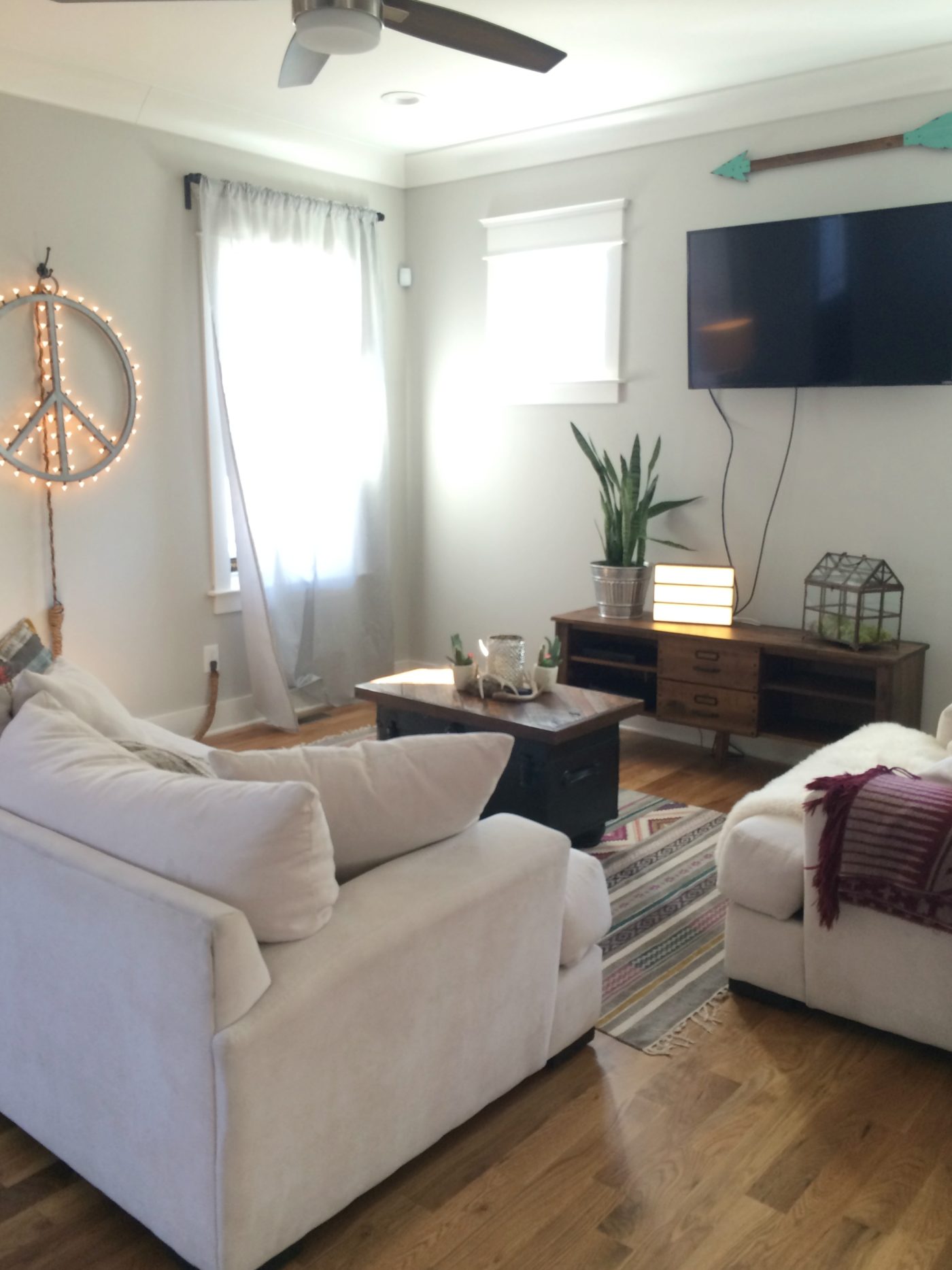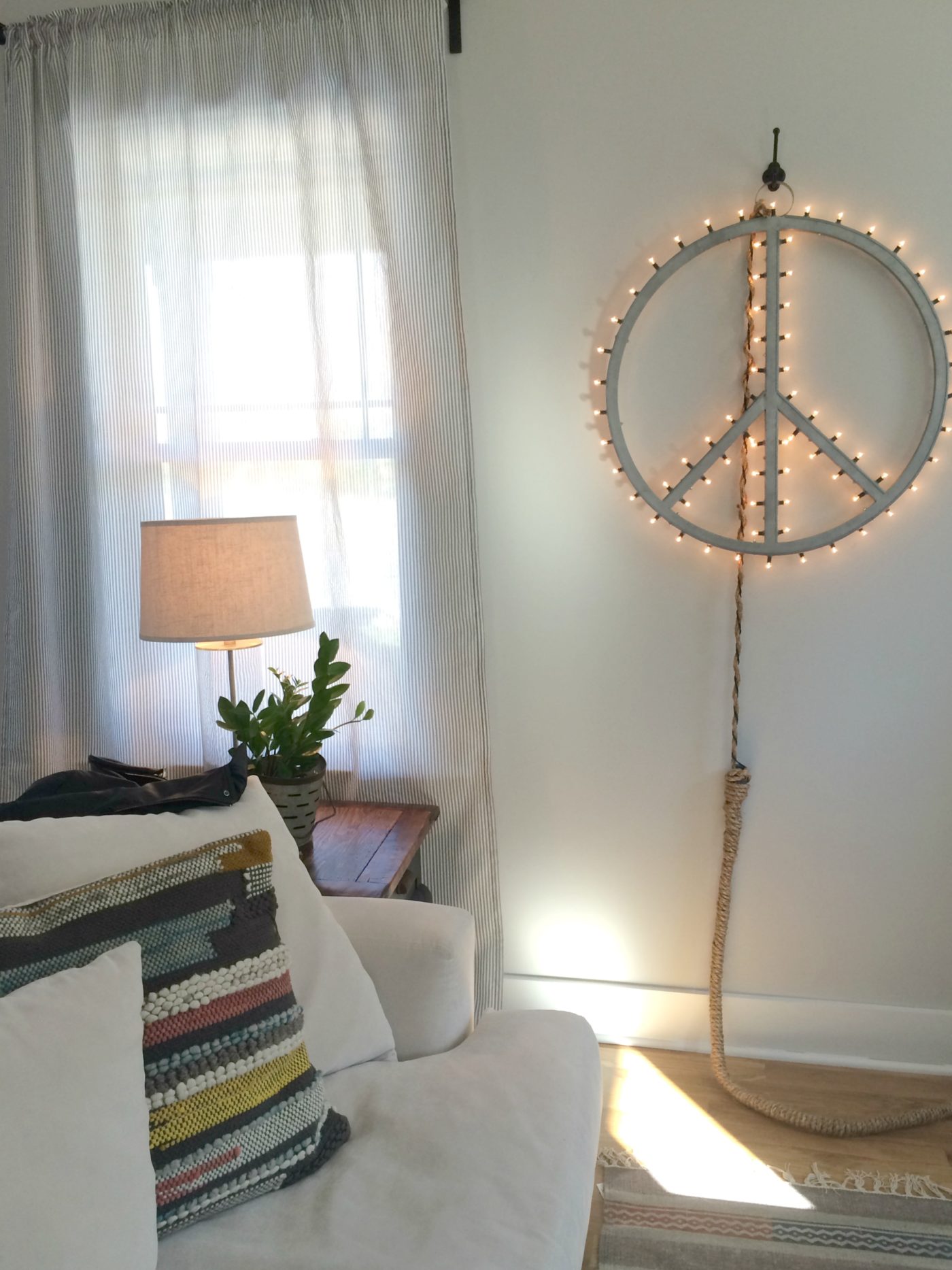 I loved this beautiful cow painting that greeted us as we walked up and down the stairs.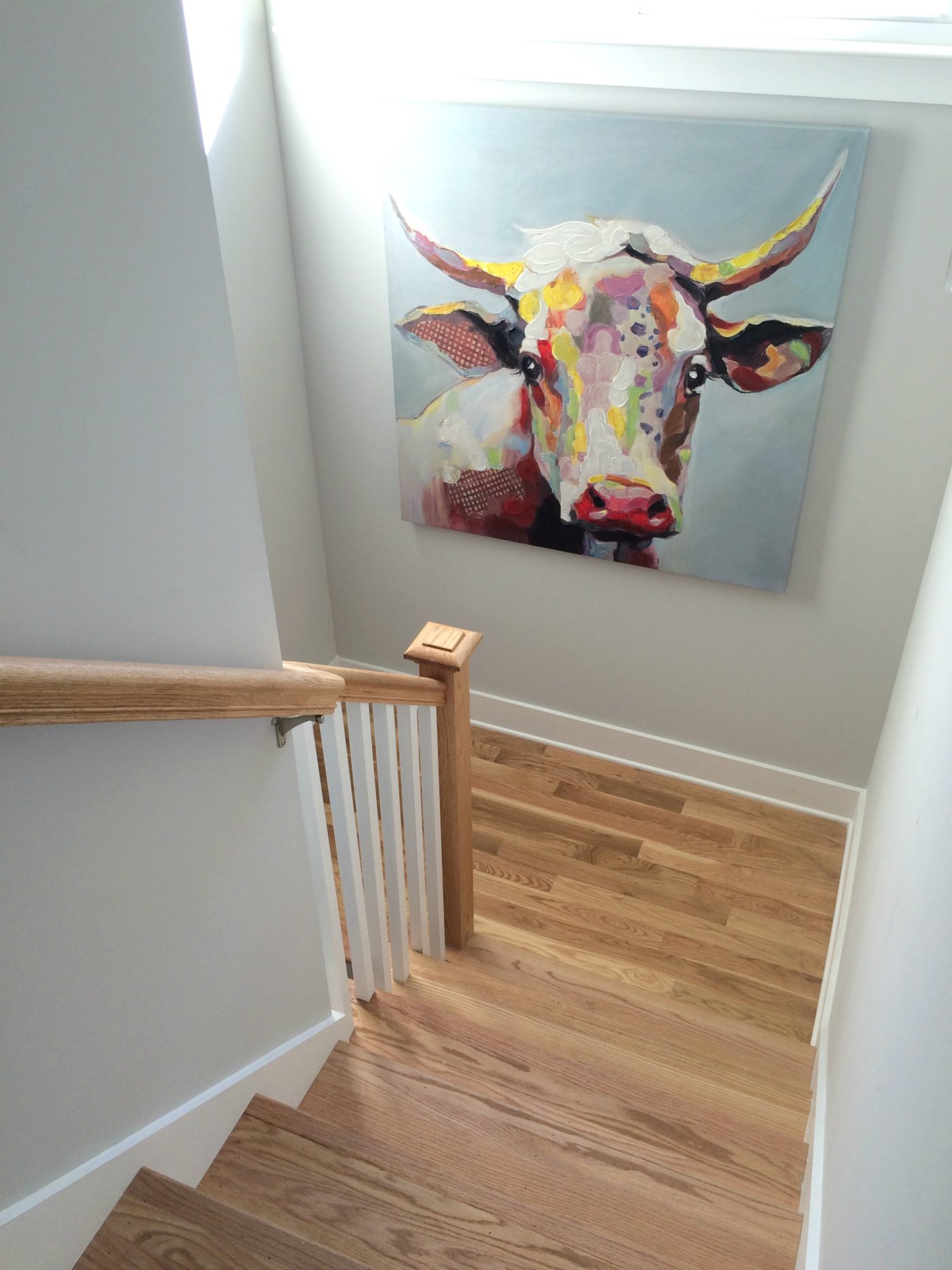 The kitchen was nice as well. Right in the middle there was a large island where we could gather for coffee or food. This particular Airbnb was equipped with a Keurig and lots of coffee options.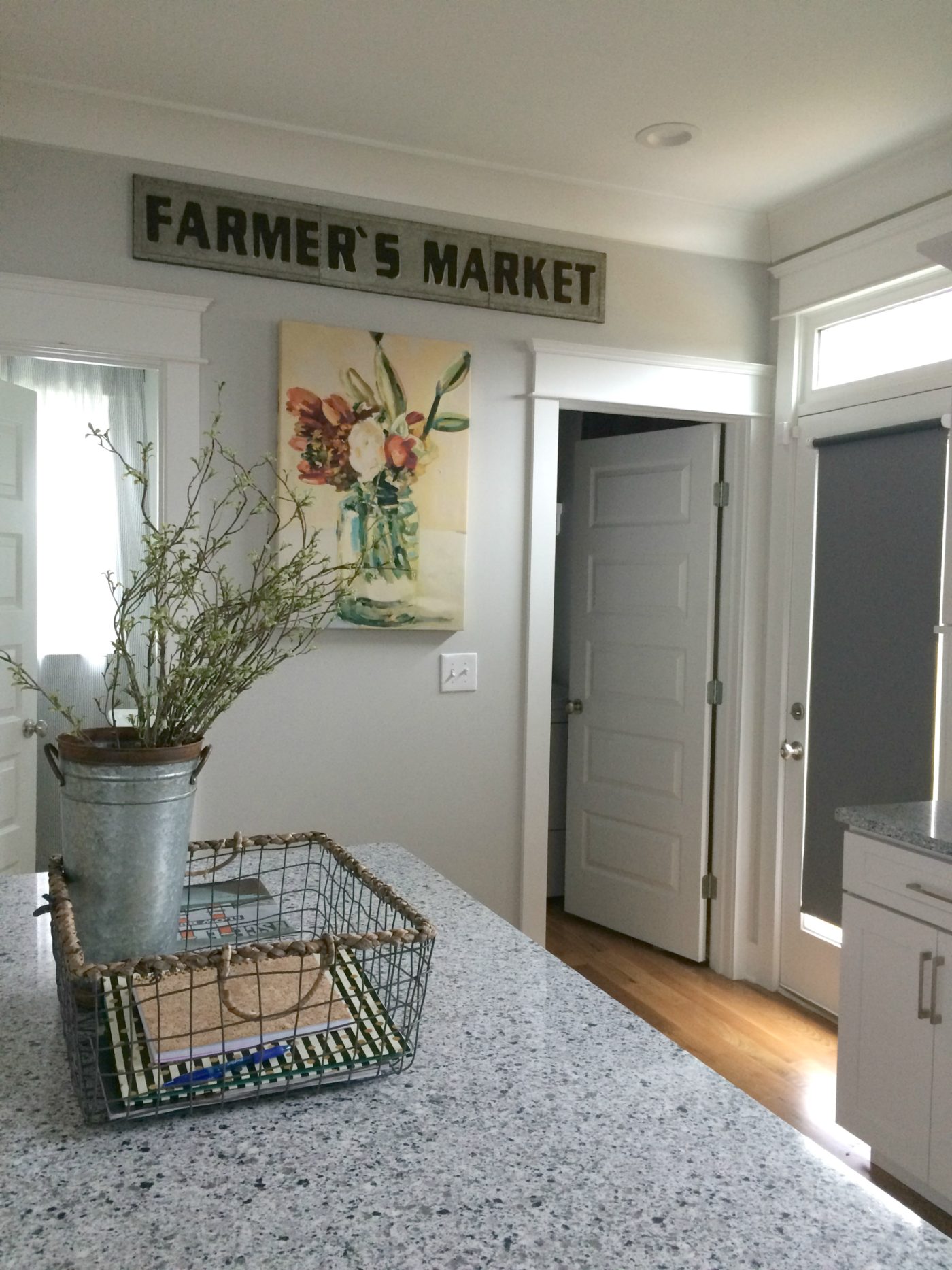 The bedrooms were comfortable and we each had chocolates on our nightstands – how cute! Our mattress was so comfortable that I had to look at the tag before we left to see what brand it was. It was pretty unbelievable how much I loved that mattress.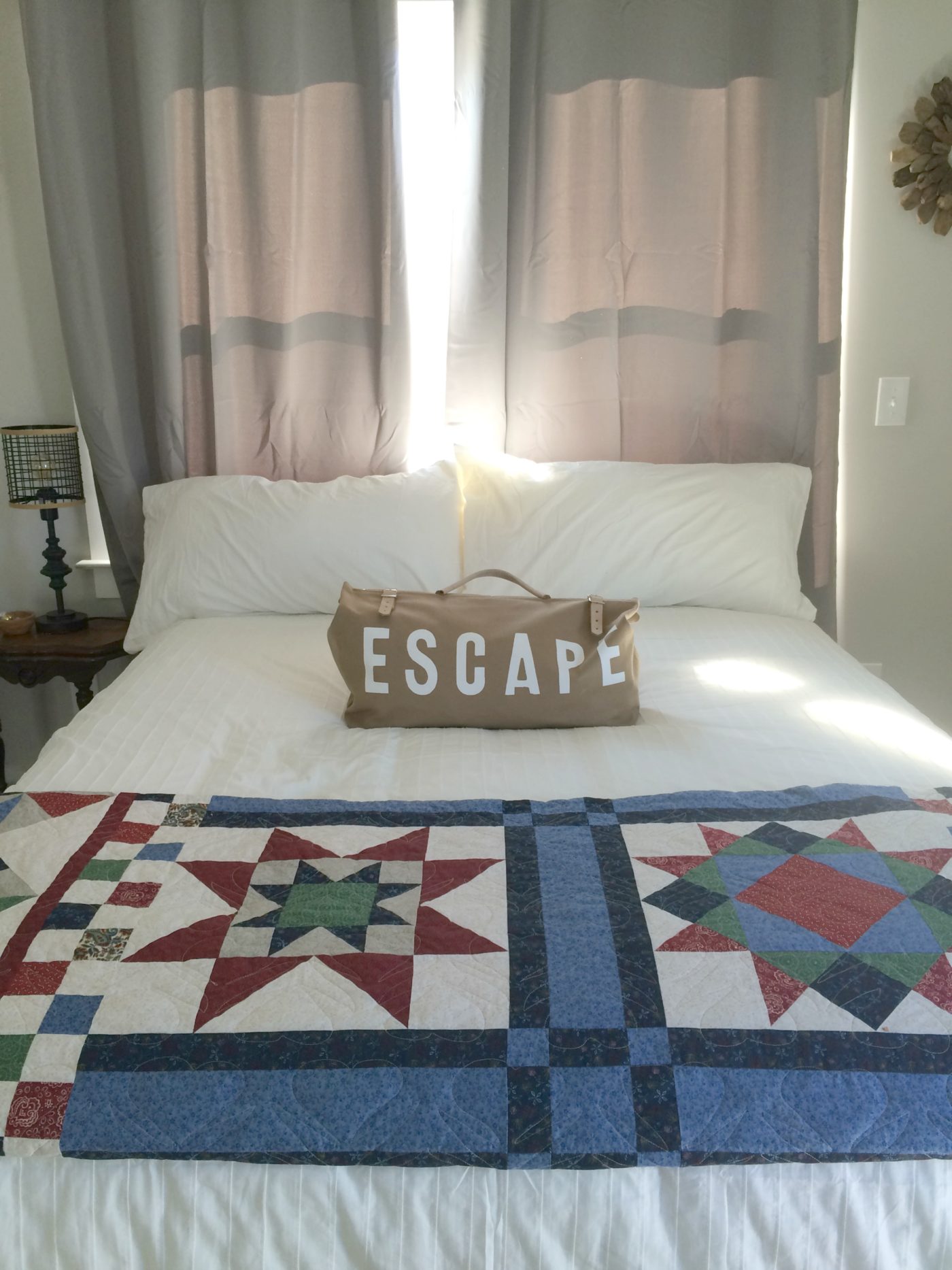 My 'Escape' bag from Forestbound was perfect for a quick Nashville getaway.
The living room was super comfortable and relaxed. The decor was modern and relaxed and it definitely gave me a little inspiration for my own home.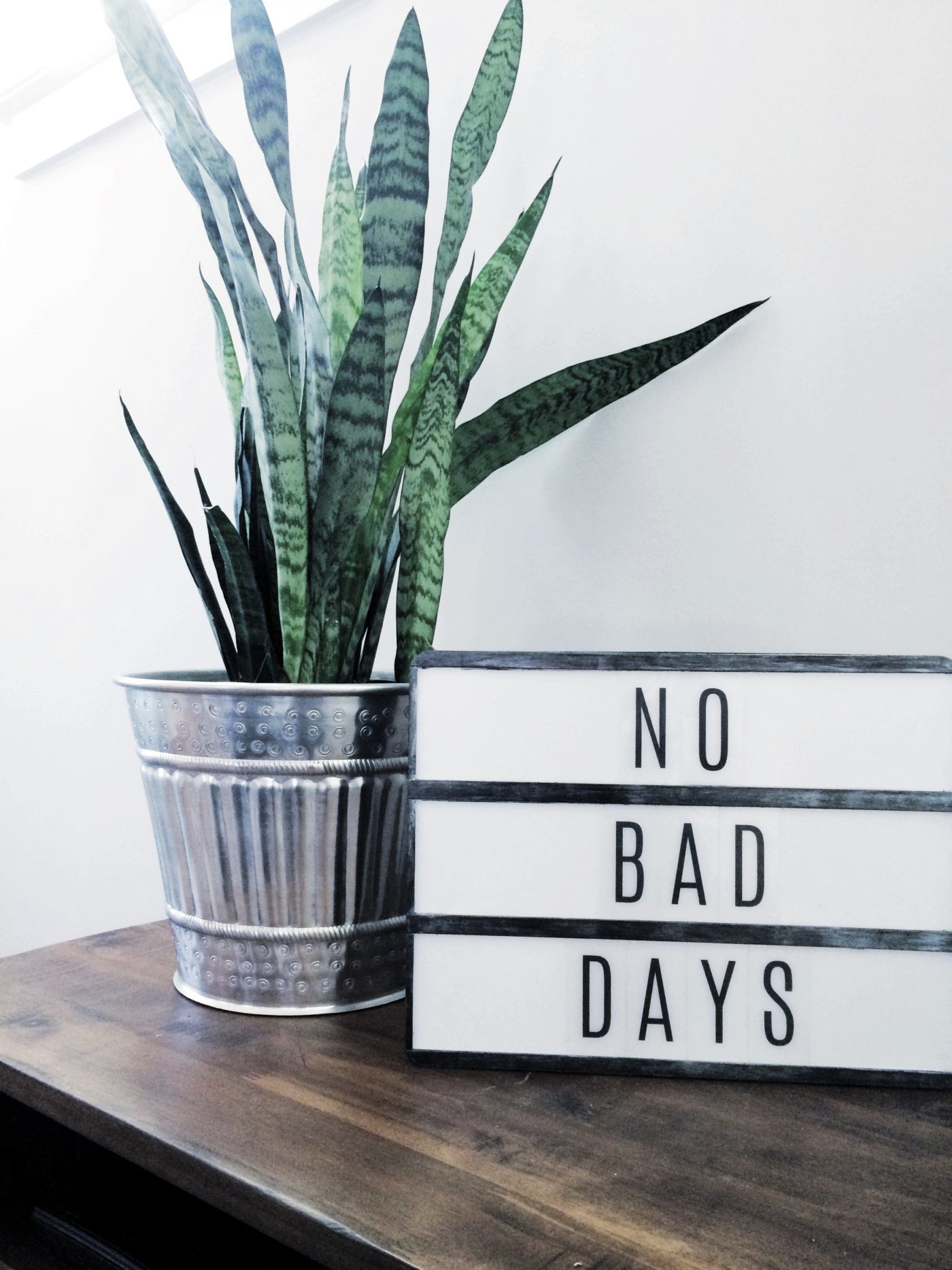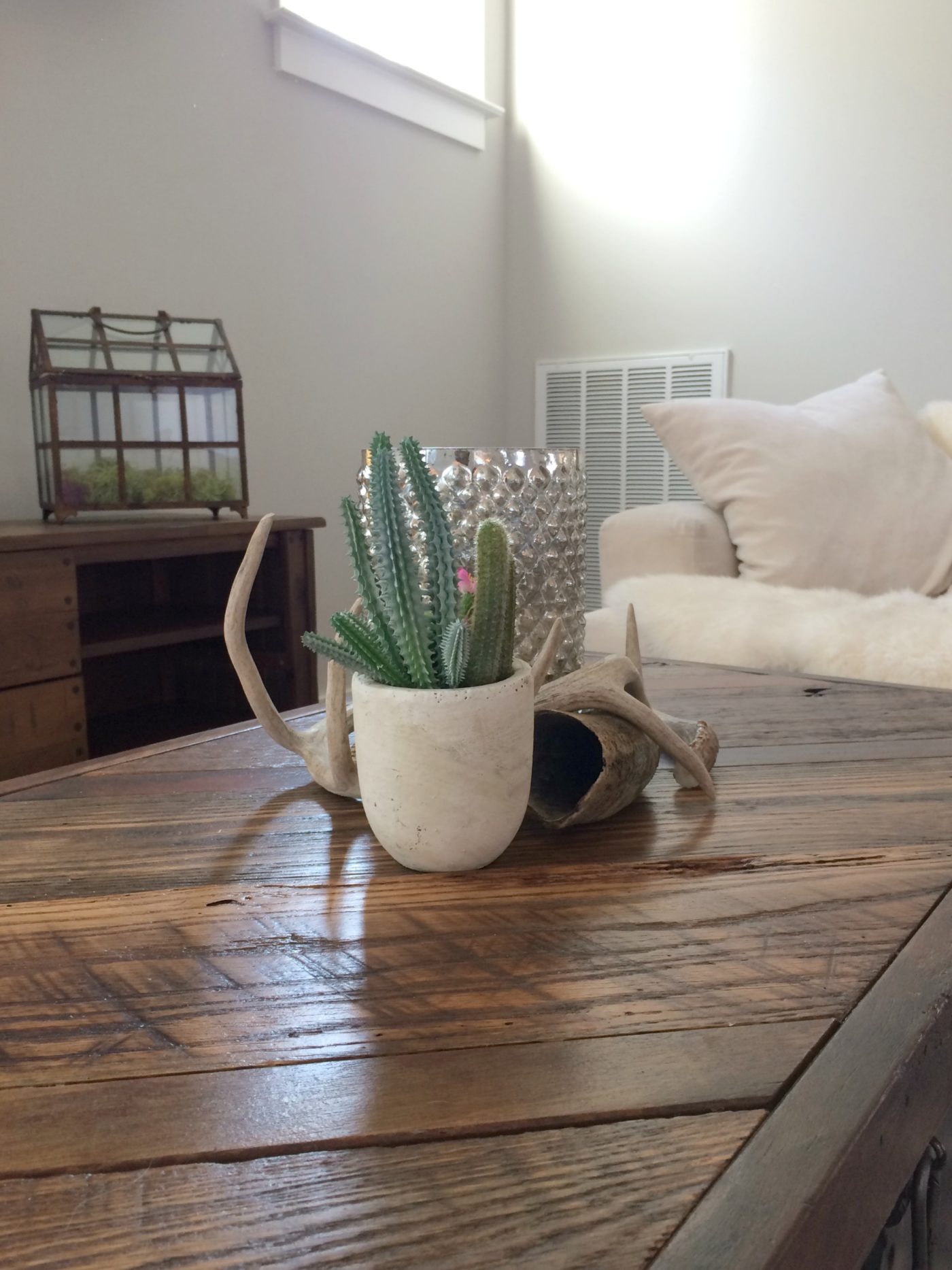 If you're traveling to Nashville soon, be sure to check out Airbnb for lodging options.