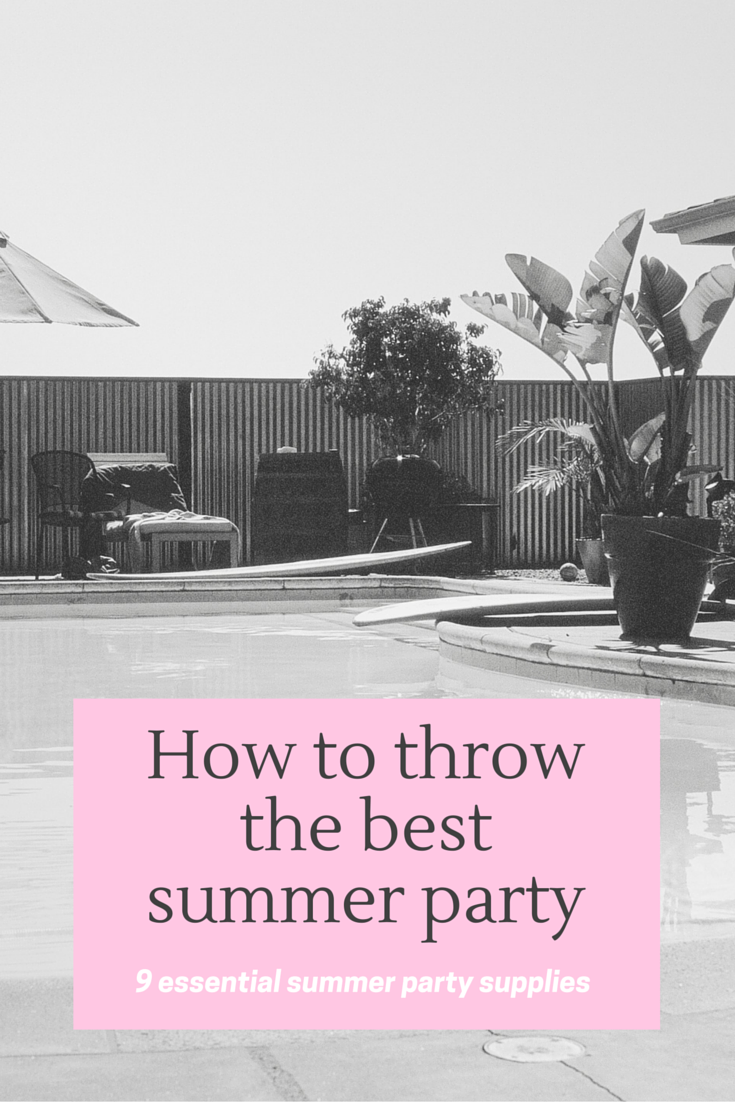 Summer is really one of my favorite seasons. People usually look at me like a crazy person when I say that because here in the South (imagine me saying this in a very southern accent…which I don't have), it's unbearably hot already. But let's get one thing straight: my birthday is in the summer so summer will forever be my favorite season – along with spring, of course. I love attending and planning parties but in order to do it right, one must have the proper summer party supplies. So don't stress. I'm going to help you throw the best summer party with just a few [affordable] party supplies.
Also Drake may be a reason why I'm into summer.
Let me explain. Drake's Summer Sixteen has me more excited than I should be about this summer in particular. Do you ever feel like there's a song that pops up every summer that immediately defines how your summer will go? And said song absolutely has to be on your summer party playlist? I've felt that way about many songs but the feeling is especially strong for DJ Jazzy Jeff & the Fresh Prince's Summertime. If you really want to know the secret of how to throw the perfect summer party, the first step is to play Summertime.
The next secret to throwing the best summer party? Having essential party supplies. No, you can't just throw some hotdogs on a grill and hope for the best. Well, I guess you can but you can do better than that and I'll show you how.
Here's your list of the essential summer party supplies for your upcoming fiesta: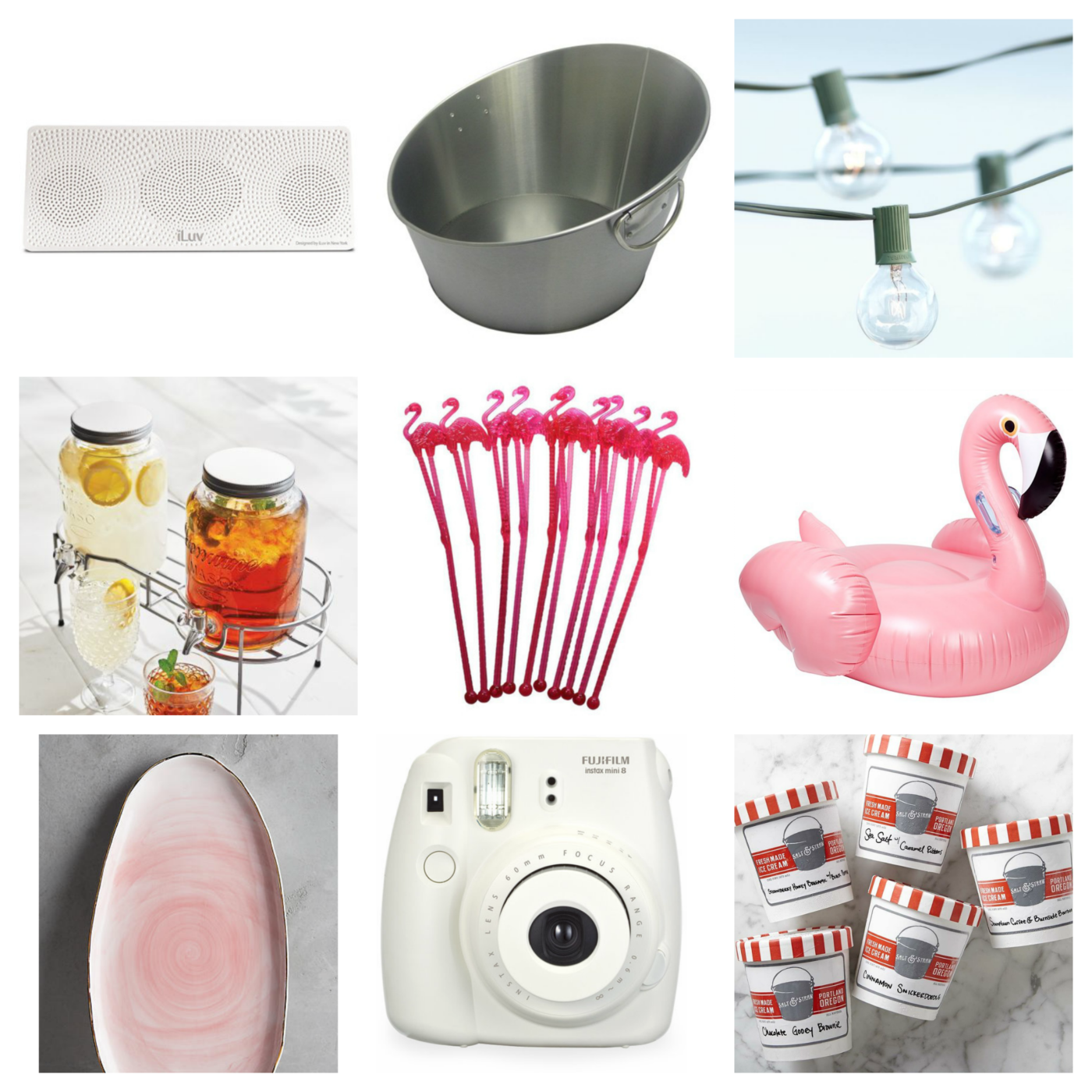 1. Your party will be super boring if you don't have a Bluetooth speaker for music.
3. String lights are such a beautiful way to light up your backyard or your deck.
4. Beverage dispensers are great for large parties but Mason jar beverage dispensers are better.
5. Flamingo drink stirrers will liven up your guests' red Solo cups.
6. Let's keep the flamingo theme going. If you have a pool, you need a flamingo float.
7. I love serving foods on beautiful trays and platters.
8. Capture all of the drunken hilarious moments with today's version of a Polaroid.
9. You can't have a summer party without ice cream and Salt & Straw is what your party needs.