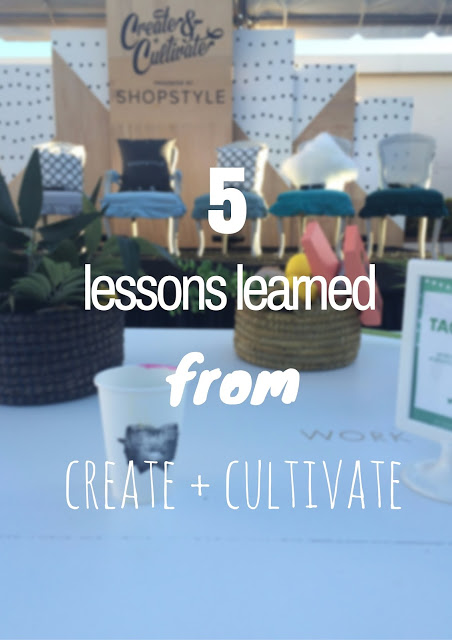 Last weekend, I had the most amazing time in Dallas at Create & Cultivate, a conference that connects entrepreneurial women in a modern digital world. Because I'm trying to work through my 34×34 list, I had to make sure to attend a blog or business conference at some point this year and I'm glad I chose Create & Cultivate. Even though I consider myself an extrovert, I'm also an only child who thrives on being alone. On the flip side, I also love spending time with groups of people. No matter how much of an extrovert I *think* I cam, I was a little nervous about traveling to Dallas to go to a conference of over 400 women…none of whom I knew.
Would I make friends?
Would I feel comfortable enough to talk to anyone?
Will the ladies be friendly to me?
Am I going to feel out of place?
Will I be bored?
The answers to those questions – in order: yes, yes, yes, no, no.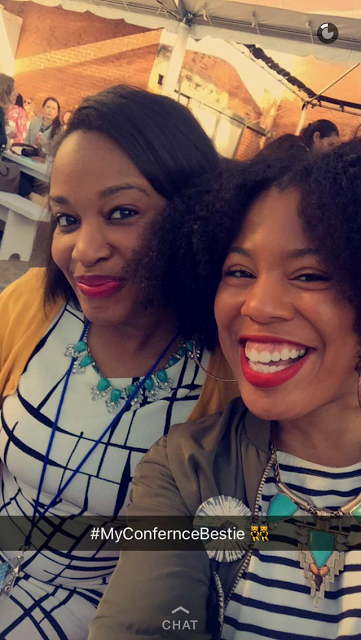 This was such a friendly group of women from the attendees, to the volunteers to the
Create & Cultivate
staff. Oh even the speakers were friendly and welcoming. My worries were null and void. With a conference so full of activity, I definitely learned a lot. Here's what I picked up.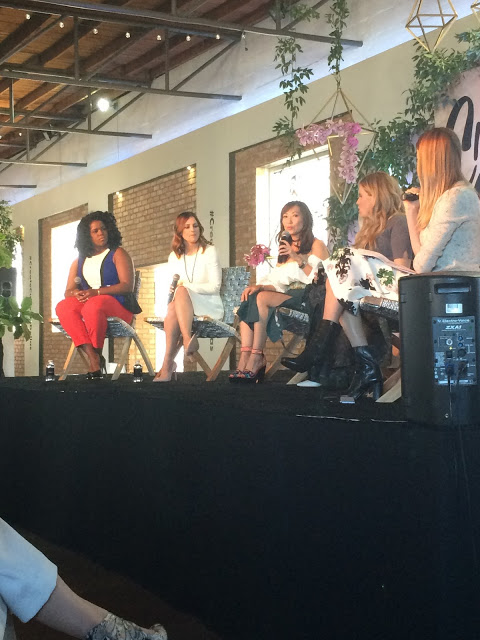 Sell your passion not your technical skills (or lack there of)
A lot of times when we're searching for jobs or trying to get a new client, we spend a lot of time trying to convince others that we're so skillful in the job we're trying to get. We name off our accomplishments and awards but what really matters is do you have a heart for it? Are you passionate about it? Sometimes your passion secures the gig, not how many letters are behind your name.
Skill doesn't equal talent
Think about it. how many of us are really good at something we don't like or don't want to do? A lot of us. Skill is the ability to do something well but talent is natural. Talent is a gift that you nurture. The two, skill and talent, aren't synonymous.
Girl crushes exist
There were so many amazing women at this conference, I can't even. I had a chance to meet so many business women and bloggers that I follow. Tina Craig of
Bag Snob
is one tough cookie and I LOVE HER. Her confidence, her little nuggets of knowledge – this lady is fabulously smart. Another favorite lady is
Maxie McCoy
. I'm so glad I picked her for my mentor sessions. Talk about inspirational – I learned a lot from her in the short time we were together. Lastly, the founders of
Soul Cycle
. There's only two words to describe them: bad ass. Foreal. Follow Elizabeth and Julie on
Instagram
for more bad ass stuff.

Constant momentum is key
If anything is going to succeed, you have to keep going. One of the first panels I participated in featured Sophie Macks of
Beyond the Mag
. First off, she's great. Second, she said something that has stuck with me since the weekend: in order to take off, you need constant momentum. It's simple, makes sense and very true. You're going nowhere real fast if you're not consistently working on it.
There's no right way to start/launch a biz
Sure, there were a lot of similarities between everyone's stories. But what rang really true to me was that no one story was the same. Yes, there are basic or general avenues one can take to launch a biz or grow a business but your journey is going to be very different from mine. What works for me, may not work for you and that's OK. Listen to your gut (it's there for a reason) and make decisions that work best for your business not what you think worked for others.
Overall, C&C was great and I'd definitely recommend it others. I made friends with a couple of really cool ladies: Jessica of
No Real Jewelry
and Emily of
Emily Wong Design
. I even found out that a friend from Chattanooga would be there so that was nice.
Bottom line: if you're hesitant about attending a conference, don't be. I promise it'll be fine.
Be sure to follow Create & Cultivate on social media (
here
and
here
); they'll be announcing their next city on the 15th of February! Go forth and create and cultivate!