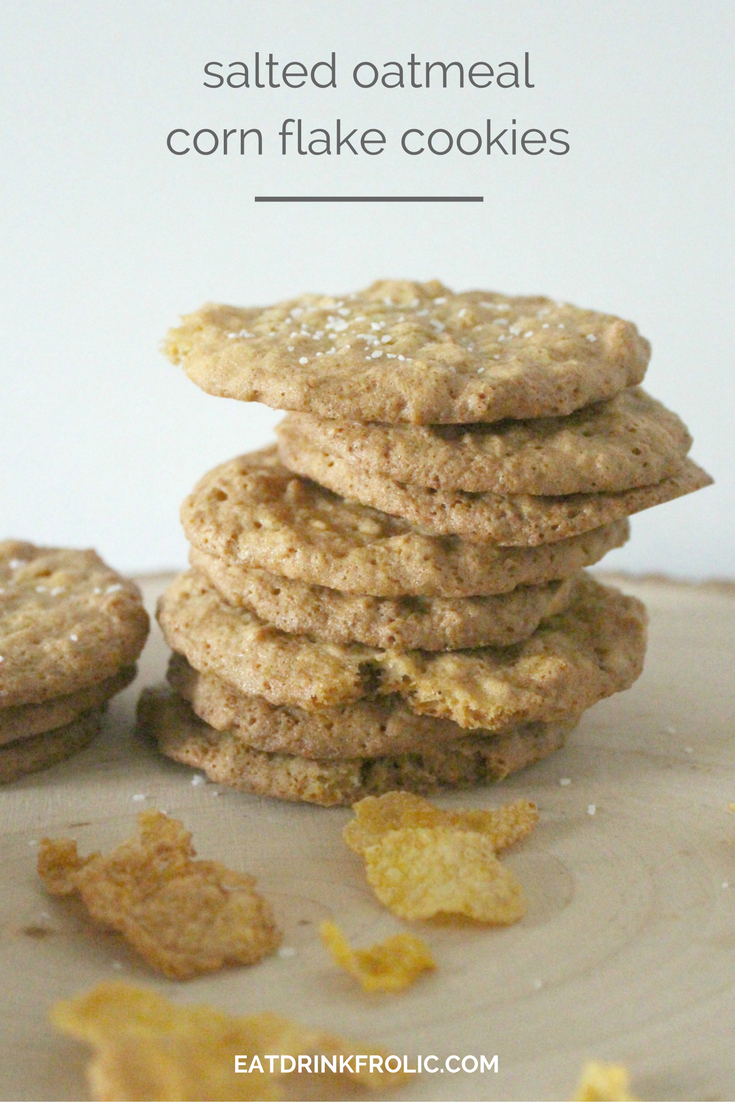 I'd been longing to attend a conference that was focused on women and creative entrepreneurship. Finally, I bit the bullet and decided to treat myself to a trip to Dallas for Create & Cultivate (more on that in a second). More importantly, while I was there, they had tons of snacks readily available to attendees (it was awesome). One of the snacks they provided was a cookie that I just fell in love with – seriously. These weren't just any cookies, they were salted oatmeal Corn Flake cookies. I think I even closed my eyes when I ate them.
So wait, before we get to the cookie, more about Create & Cultivate. While in Dallas, I had the best time ever networking and learning from so many boss ladies. I met some awesome women, learned from some of the greatest panelists and even reconnected with a friend. Not only does Create & Cultivate provide helpful and interesting topics, the aesthetic of it all was gorgeous. There's nothing I hate more than going to a conference and everything is so white, boring and sterile. You know what I mean?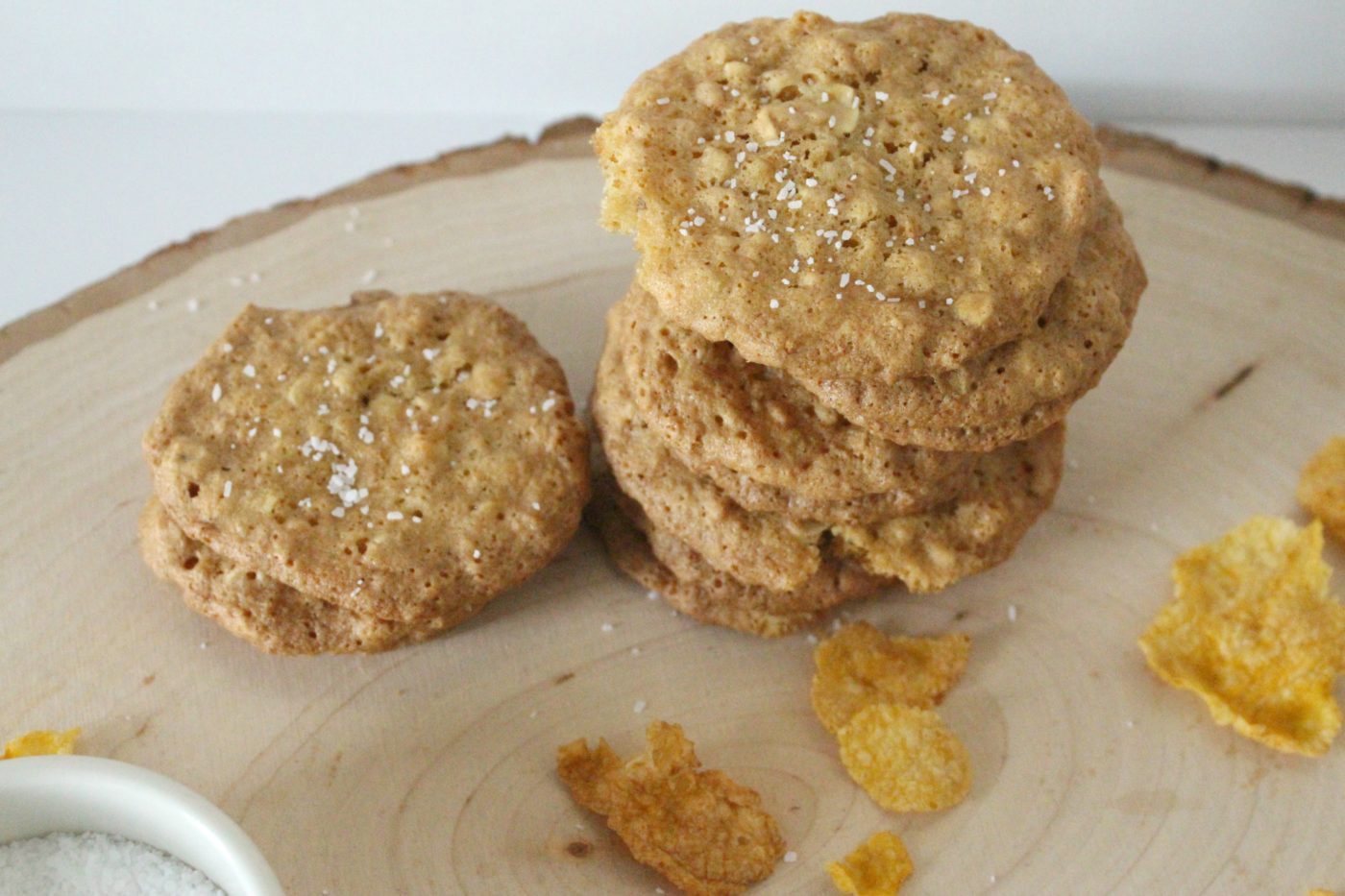 Aside from all of the learning opportunities Create & Cultivate provided, one of the things I absolutely loved about this conference were the snacks. All day. Obviously I love food because…well, I have a food blog but I especially love other people that take the time to carefully think about those of us who are extreme food lovers. From breakfast to snacks in between sessions to coffee and adult beverages – they thought of it all.
One of the snack sponsors was Sprinkles Bakery, which is where the corn flake cookies I fell in love with were from. We currently do not have a Sprinkles where I live so as soon as I returned home (actually, I probably started researching it from my hotel room), I started to look up ways to recreate this yummy cookie. Thank you Create & Cultivate planners not only for the learning but especially for the snacks.
I remember taking a bite of the cookie and being so happy that I wanted to savor it. So I did what was natural and wrapped it back up and put it in my purse so I could enjoy it in the comforts of my hotel room. That's normal, right? I wanted to get comfortable in my king size bed at NYLO Dallas.
Since I left Dallas, I haven't been able to stop thinking about that cookie; my mind just wouldn't let it go. After doing a bit of research, I figured out some of the ingredients and did my best to recreate the cookie I'd become obsessed with. Please try this cookie, it's so good and so buttery.

Sprinkles Bakery Salted Oatmeal Corn Flake Cookies
Salted Oatmeal Corn Flake Cookies
Ingredients
1 cup butter (room temperature)
1 cup brown sugar
1 cup granulated sugar
2 eggs
1 tsp. vanilla extract
2 cup flour
1 tsp. baking powder
2 tsp. baking soda
1 tsp. salt
1 1/4 cup rolled oats
1 1/4 cup crushed corn flakes
kosher salt
Instructions
Heat oven to 350 degrees.
Using a hand mixer or a standing mixer, mix the butter, brown sugar and granulated sugar until fluffy.
Keep mixing then add eggs (one at a time); then add vanilla. Mix until combined.
In a separate bowl, mix the flour, baking powder, baking soda and salt.
Carefully add the flour mixture to the butter mixture (I added half of the flour at a time); mix until it is all combined.
Add the oats and the corn flakes to the dough and mix together.
Spoon out the batter and sprinkle a bit of kosher salt on top.
Place on a cookie sheet lined with parchment paper and bake for 10 - 12 minutes or until cookies are golden brown.
http://eatdrinkfrolic.com/2016/03/salted-oatmeal-corn-flake-cookies.html
Save
Save