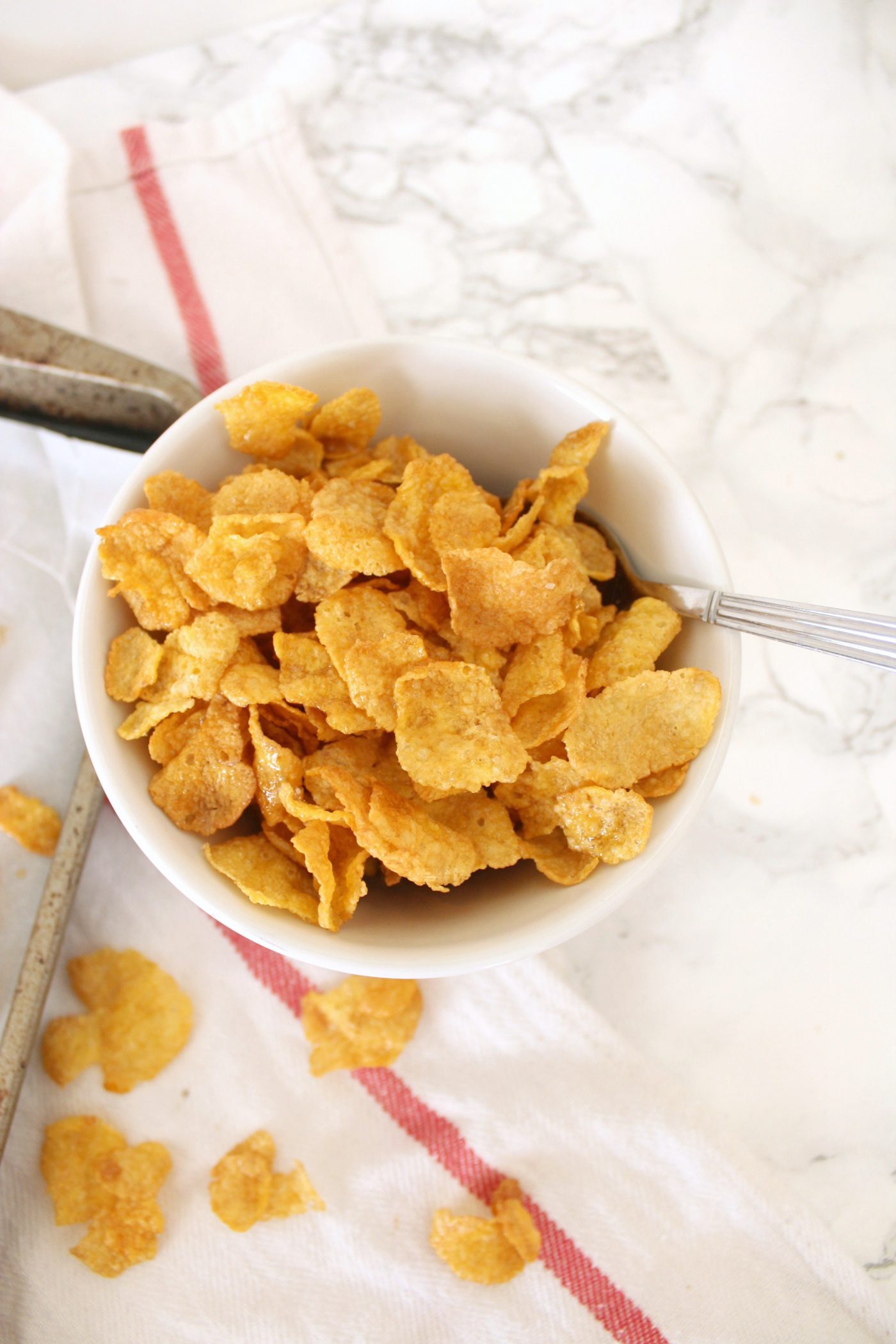 When I was younger, I used to love Corn Flakes. By younger, I mean when I was a child. I know that's hard to believe. While most children are craving Fruity Pebbles or Fruit Loops, I was begging for "adult cereals". And adult gum. I never wanted Bubblelicious or Fruit Stripe gum. I wanted the stuff that I saw my mom and aunts chewing. Juicy Fruit and Dentyne (the classic one) were top on my list. My most vivid memory of Corn Flakes as a child is enjoying them with bananas. Did anyone else do that? It's so good and it was one of my favorite breakfast options. Today, though, we're forgetting Corn Flakes and bananas because today it's all about maple glazed Corn Flakes.
You've probably noticed I've been into maple flavored things lately like these maple roasted Brussels sprouts (my favorite). And even though I still have a special place in my heart for Corn Flakes, I've been enjoying them in other way besides in a bowl with milk and bananas. Have you tried these salted oatmeal Corn Flakes cookies yet? They are magnificent. OK back to the subject at hand.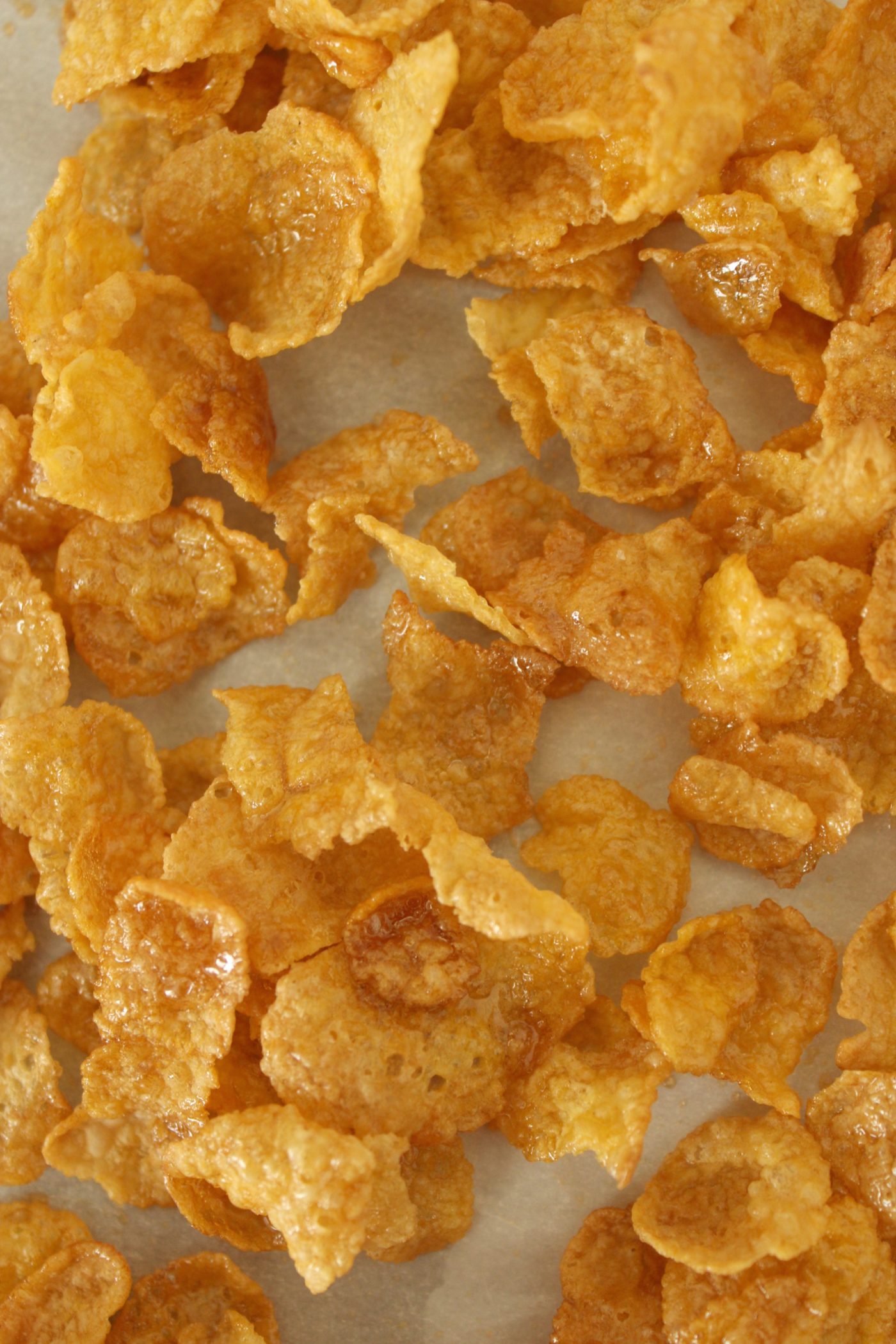 Some time ago, John brought me the cookbook Whip it Up. It's colorful, fun and even if you don't make anything out of the book (which is ridiculous, you should) it's really pretty to look at. I made Billy's ginger Dijon BBQ sauce and it was fantastic with chicken. Today's maple glazed Corn Flakes is another gem from Billy's book and I'm OBSESSED with it. No seriously. I've made this a couple of times now and I've eaten them all in almost one sitting.
This recipe is intended to be used as a topping for ice cream sundaes. I ate them as a morning, afternoon and evening snack. One day I'll try them on top of ice cream. One day.

Easiest snack ever – maple glazed Corn Flakes
These are addictive. Put them in a Mason jar to keep fresh for up to two weeks.
Ingredients
2 cups Corn Flakes
2 tbsp maple syrup
pinch of coarse salt
Instructions
Heat oven to 300 degrees
Pour the Corn Flakes in a bowl along with the maple syrup and salt; toss.
Spread the Corn Flakes on a baking sheet with parchment paper and bake for 5 minutes.
Shake the pan a bit and put them back in the oven for another 3-5 minutes. Corn Flakes will be golden brown.
Snack on them and enjoy.
http://eatdrinkfrolic.com/2017/01/maple-glazed-corn-flakes.html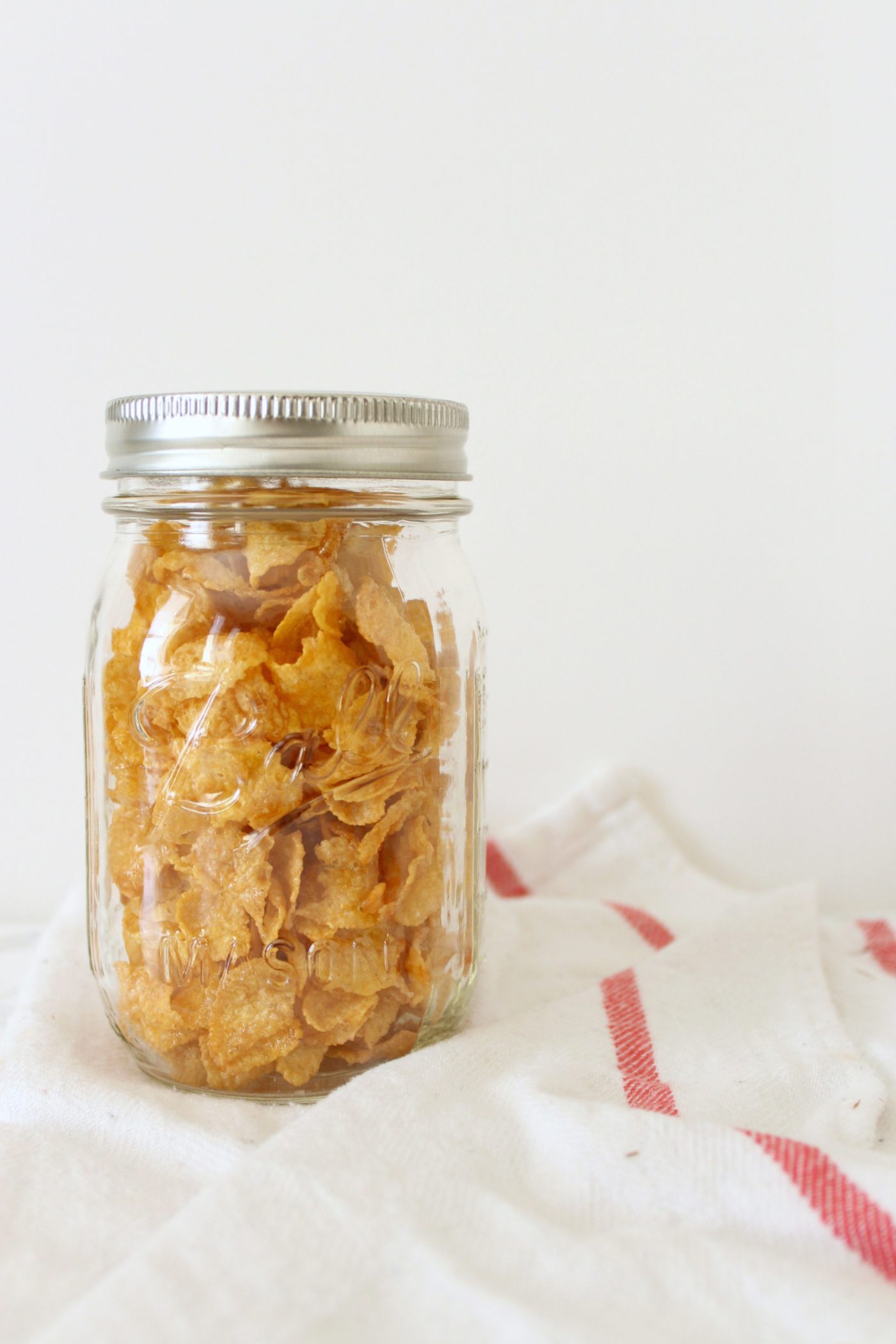 Save
Save