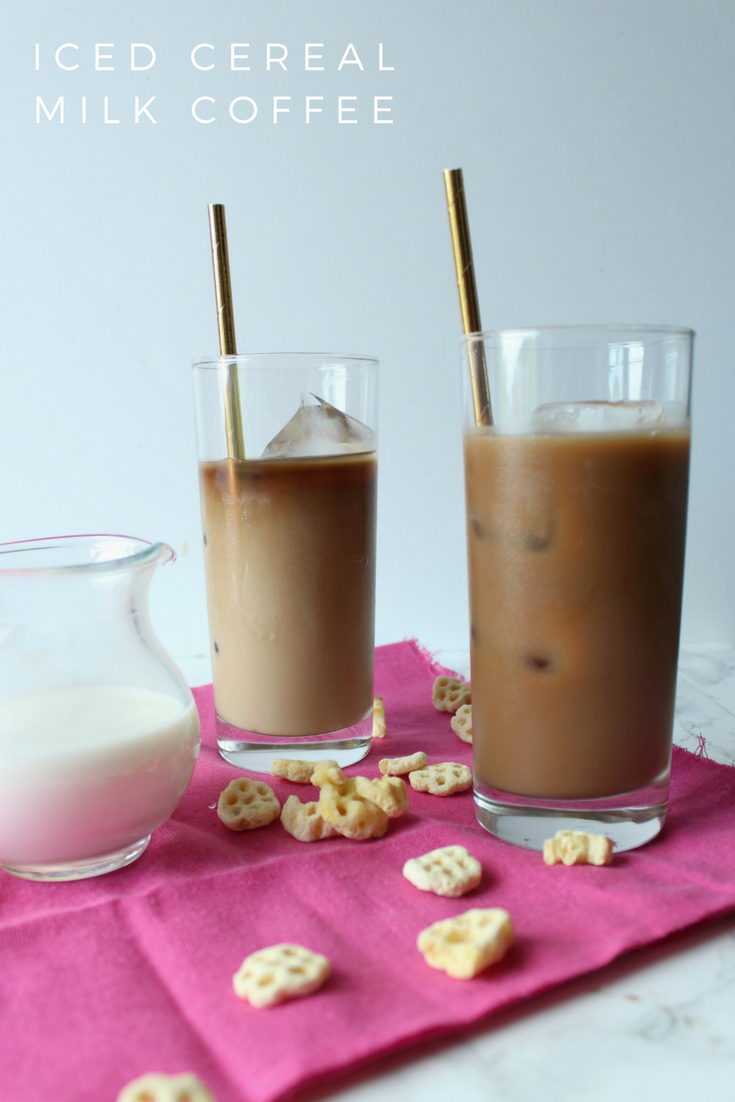 I have so many things to say. First, milk isn't something I drink. Doesn't matter if it's dairy or non-dairy milk, I don't love it. I can consume it in a latte but on its own – no thank you. The major reason for that really has to do with the fact that I don't love a lot of white foods. But you already knew that. The second thing is no matter where I stand on the whole milk thing, I know that folks love cereal milk. Cereal milk coffee…that's a whole other ballgame.
Let's just talk about cereal milk for a second. I can't pinpoint when my disdain for milk happened but I do vividly remember enjoying a bowl of Frosted Flakes and guzzling the milk when I was done. Once in a while, my parents would let me indulge in a sugary cereal and Frosted Flakes was my cereal of choice. I also enjoyed rather "boring" cereals too like Corn Flakes and Raisin Bran.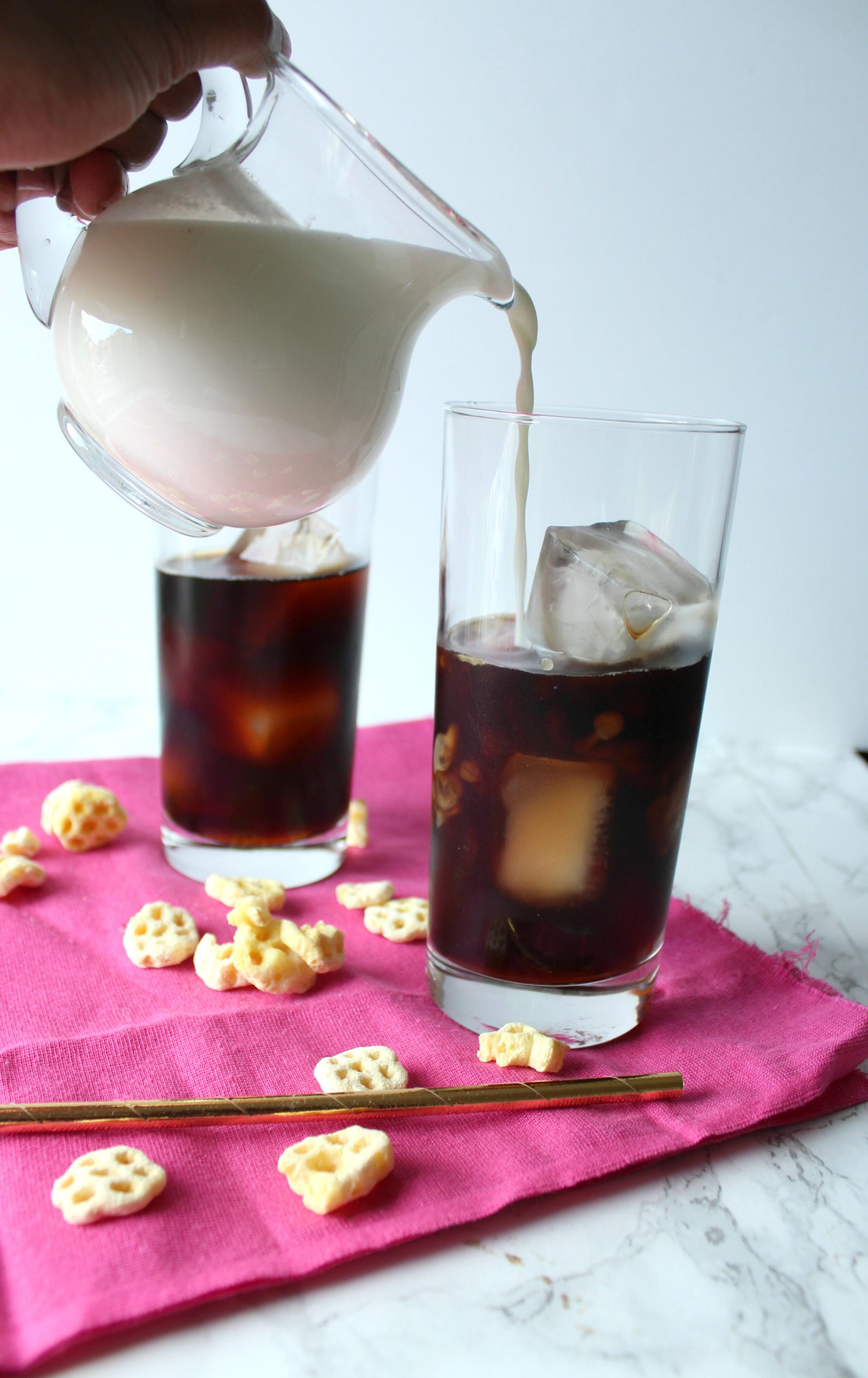 I never would have thought that 20 plus years later, cereal milk would later be used in a cereal milk coffee. Can you believe this?
OK, other things to say on the subject.
Christina Tosi. Do you know her? She's the chef and founder of Milk Bar. Milk Bar is one of the most talked about and exciting bakeries in the country. No, seriously, it is. I came to know of Milk Bar when I read about their "crack pie". Just Google it. Anyway, Christina also became known for being a judge on the Gordon Ramsey show, Masterchef. I digress.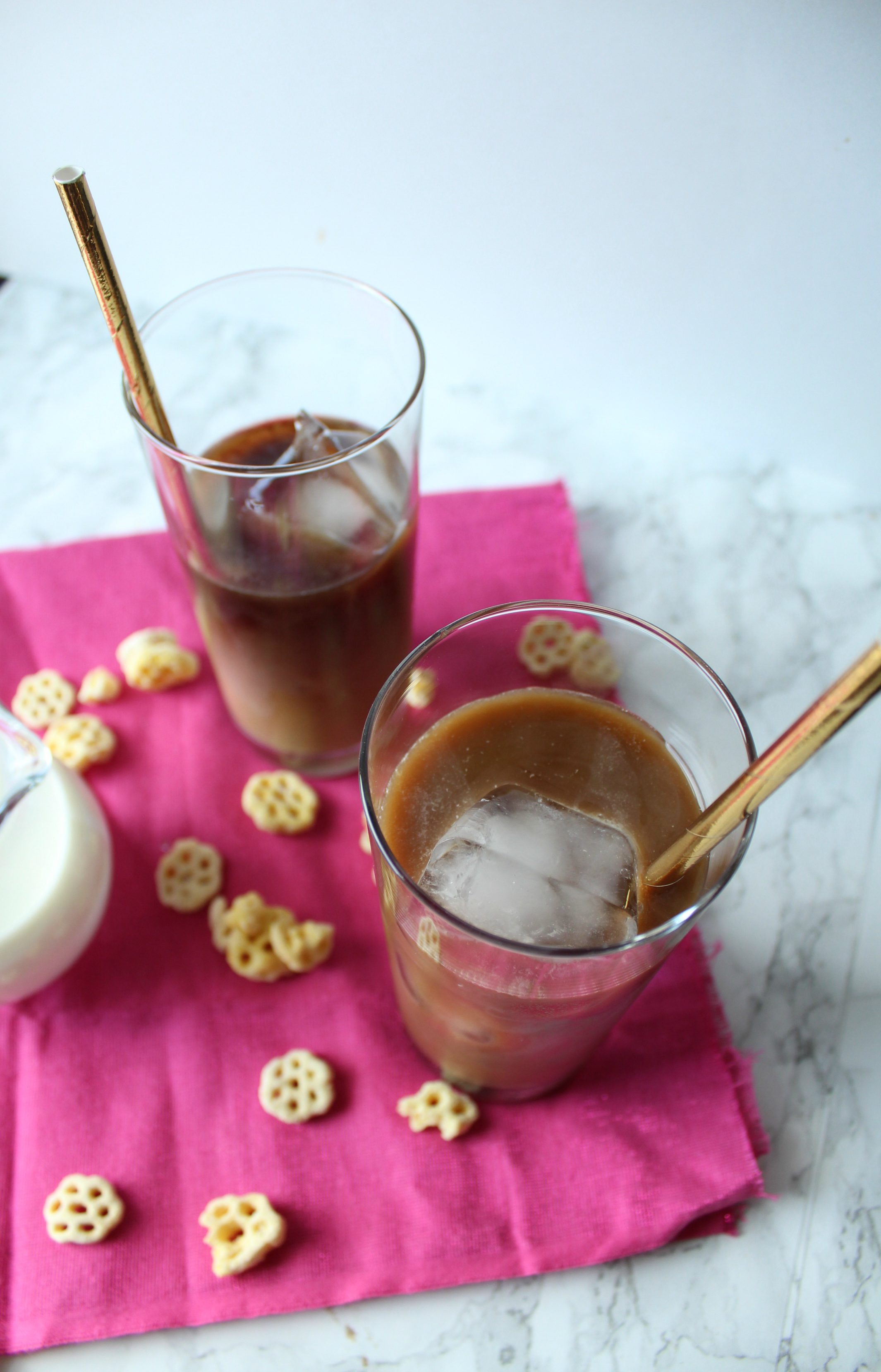 The Milk Bar menu features cereal milk soft serve ice cream with Corn Flakes, brown sugar a pinch of salt. It sounds heavenly. Anyway, it's been said, Christina is to blame (or thank) for the resurgence of your favorite childhood beverage, cereal milk. Now imagine, that cereal goodness in a cup of coffee.
I don't always add sweeteners to my coffee but cereal milk coffee sweetness is something I think we can all get behind. You can use whatever cereal you like. I've seen folks use Corn Flakes, Lucky Charms and Cinnamon Toast Crunch. I used Honey Combs this time around because it's my current obsession. I eat Honey Combs dry, out of the box and I get so much pleasure from it.
Cereal Milk Coffee with Honey Combs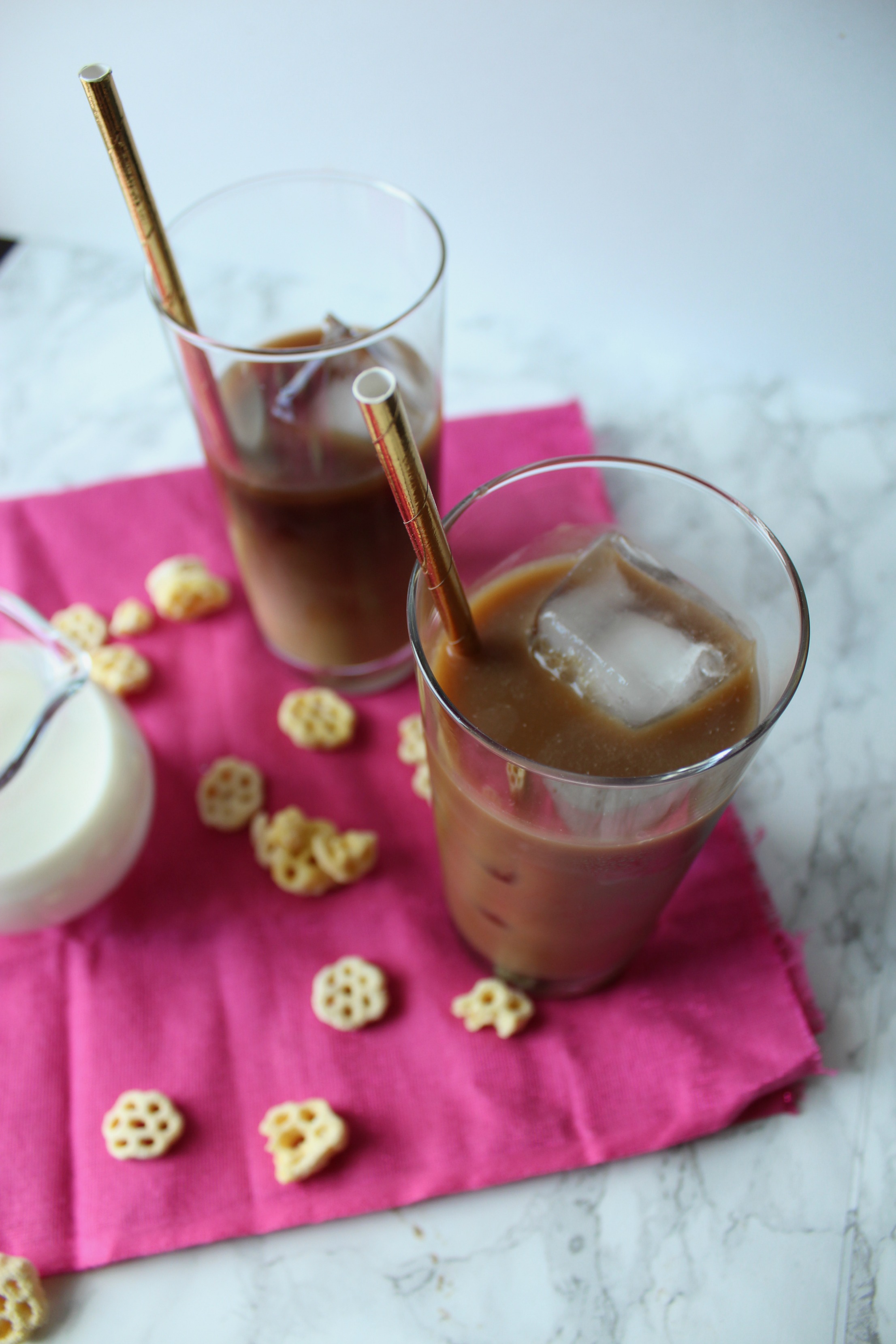 Ingredients
1 cup of your favorite cereal
1 - 1/2 cups of milk
Cold brew coffee
Instructions
In a French press, add in cereal then pour milk on top. Place the lid on top and allow it to sit for 20-30 minutes.
Using the plunger of the French press, agitate the milk a bit by moving the plunger up and down.
Press the plunger all the way down to strain out the cereal. Pour the milk into a jar or glass.

To assemble

Grab your favorite glassware, add ice and pour in the coffee. Slowly add in as much cereal milk as you prefer. Enjoy!
http://eatdrinkfrolic.com/2017/06/iced-cereal-milk-coffee.html

Shop this post
Save