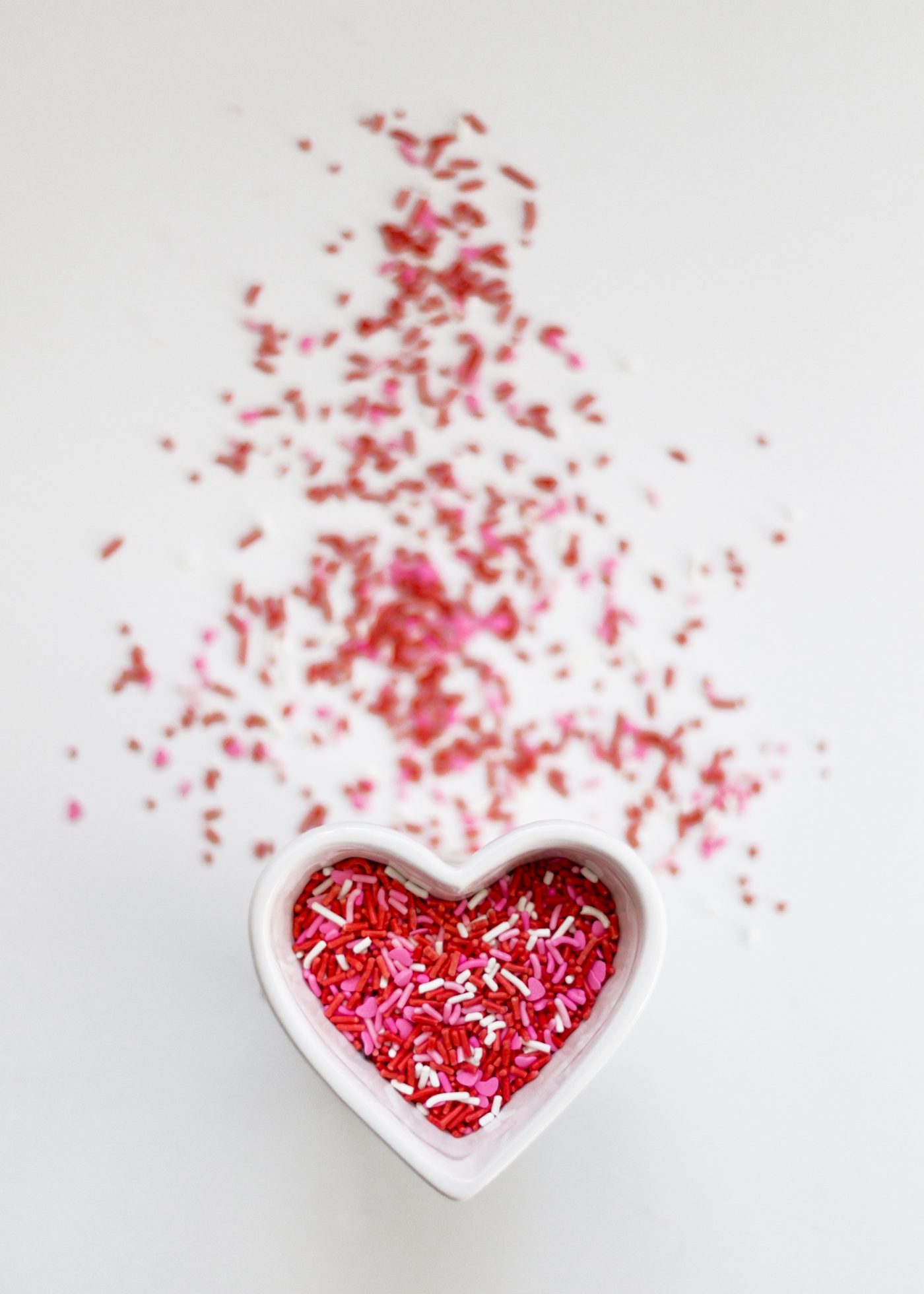 Did you watch Parks & Recreation? It was a great show and it introduced the crazy notion of Galentine's Day. Galentine's Day is the day before Valentine's Day that is meant to be a fun-filled celebration with your gal pals – the thought is really cute. I think Valentine's Day is a day for your significant other and your friends and the 13th of February is a fun day to hang specifically with your girlfriends. So today I'm sharing some inspiration for a Galentine's Day dinner party.
Before I even knew Galentine's Day was a thing, I've always wanted to host a Valentine's Day themed dinner. The idea would be to invite some of our close friends over for a love-filled dinner paired with an awesome playlist and wonderful food and drinks. Though, I haven't done that quite yet, I'm hoping one day I'll get it together quick enough to host one. In the meantime, here's what's currently inspiring me.
Galentine's Day dinner party inspo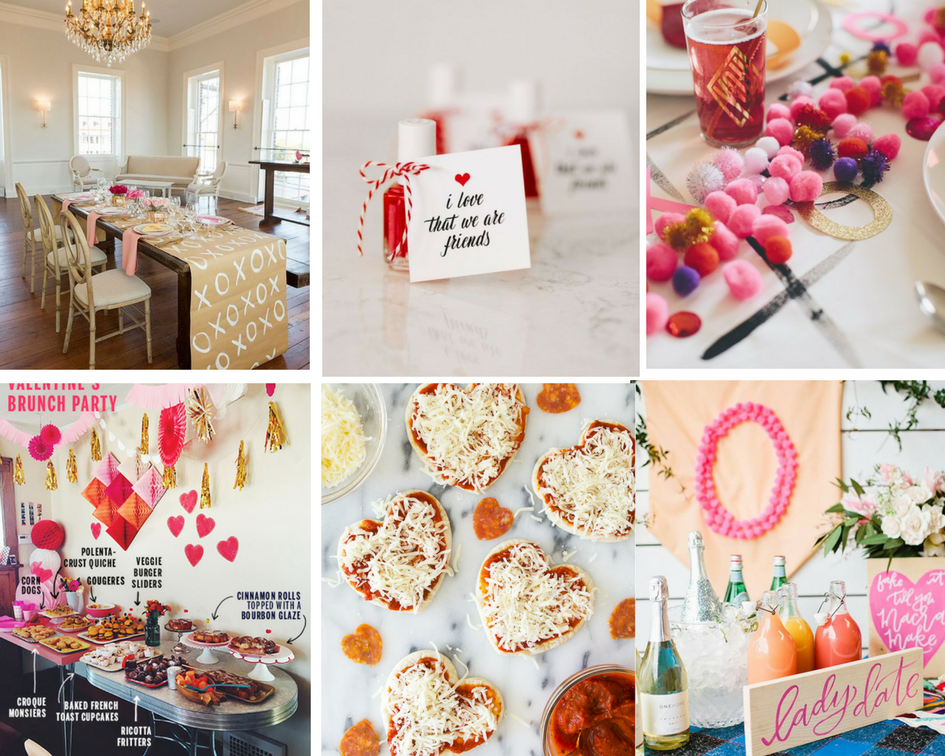 I should note, these ideas for inspiration aren't only for Galentine's Day. You can absolutely adjust some of these ideas for a co-ed dinner party.
Butcher paper 'xoxo' table runner (via A Coastal Bride) – Butcher paper is pretty inexpensive and you can find a variety of colors and sizes on Amazon. Just write or paint XOXO all over it and you have a DIY table runner.
Nail polish party favors (via TomKat Studio) – I think party favors are always a good idea and these nail polish favors are so cute for your girlfriends.
Pom-pom centerpiece (via PopSugar) – Another simple centerpiece or table runner idea, pom-poms! You can purchase a load of them from Target or a craft store and sprinkle them on the table. So cute!
Mimosa bar (via Glitter Guide) – I mean, does this really need an explanation?
Galentine's Day pizza party (via Sarah Hearts) – Have your friends over, pop a bottle and make cute heart-shaped pizzas.
Brunch ideas (via Take a Megabite) – Throw a brunch this weekend and use Take a Megabite's annual Valentine's Day brunch as inspiration.
Looking for more ideas? Visit Inspired by This some great ones.