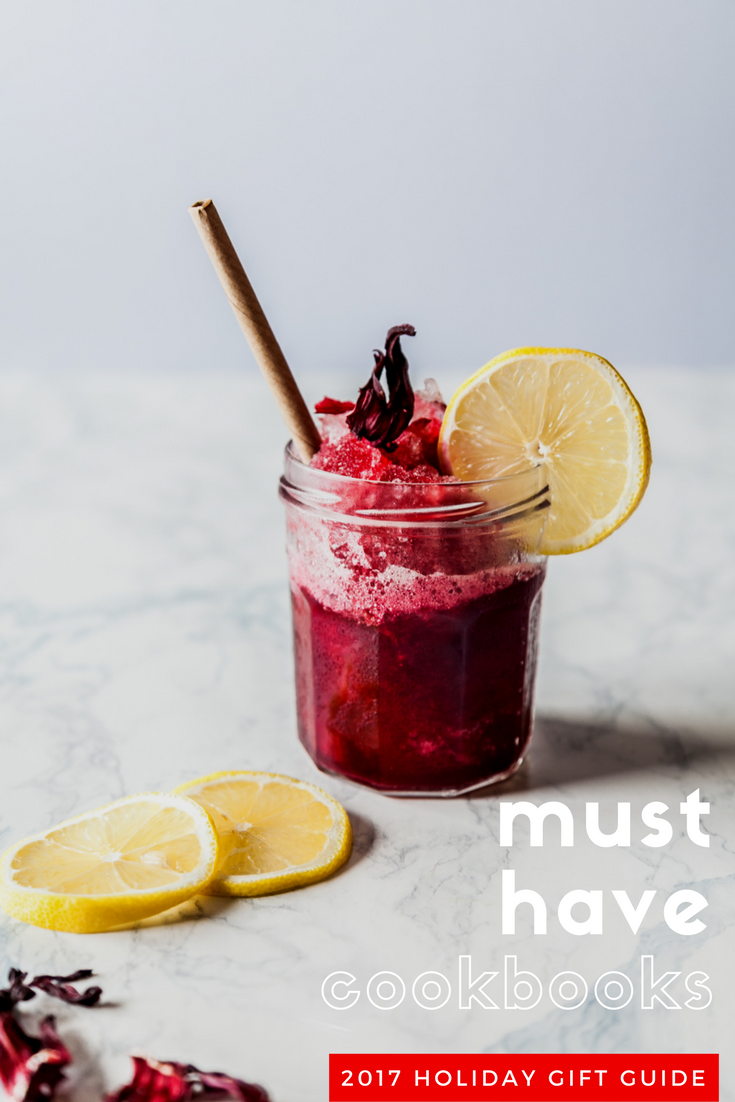 I love cookbooks. We received some goods ones as wedding gifts and I've also collected some pretty decent ones over the last few years. Last year, I put together a list of cookbooks as gift options for your food-loving friends. So I thought it would be appropriate and fun to give you a list of my must have cookbooks for this year.
When it comes to cookbooks, I don't like a lot of bells and whistles. What does that mean? I don't enjoy cooking from books that make cooking really difficult. You know the ones with lots of hard to find, expensive ingredients. For me, my must have cookbooks are usually ones that offer a unique point of view but doesn't have recipes that will take me days to complete. Anyway, I'm excited to share eight cookbooks today that you should have in your repertoire or purchase as gifts for someone else. Ready?
My must have cookbooks for the holidays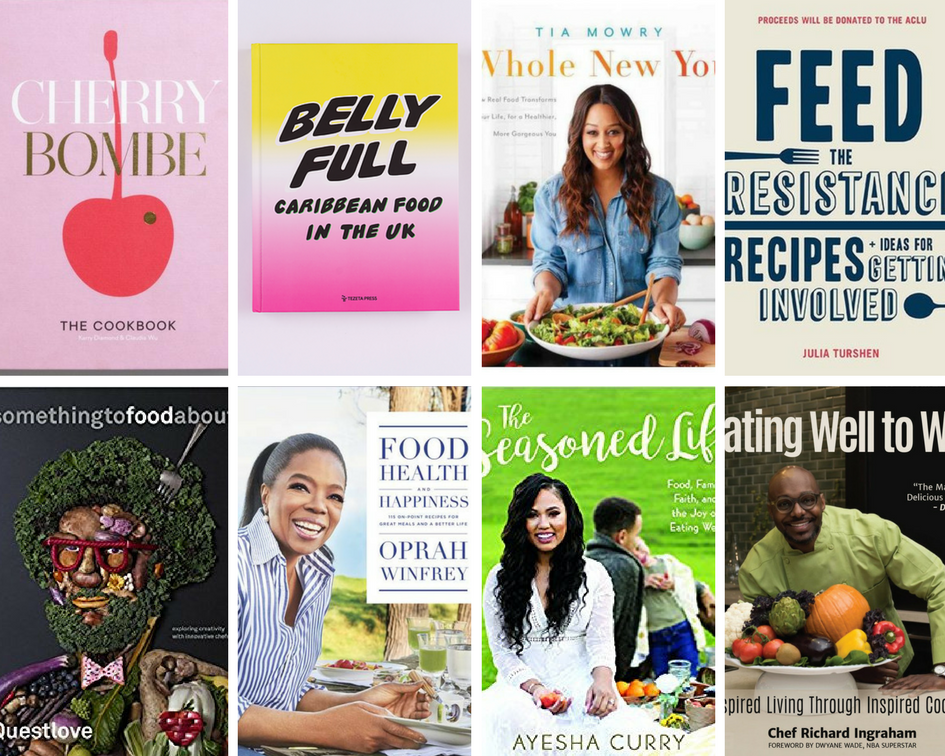 Cherry Bombe Cookbook // First off, the cover of this book is enough to make me buy it. It's pretty. Beyond that, Cherry Bombe has some pretty creative and simple recipes inside from tons of women contributors like Chrissy Tiegen and Gail Simmons.
Belly Full: Caribbean Food in the U.K. // This book is so colorful but so is food in the Caribbean. The book features stories and profiles of different businesses as well as traces the history of Caribbean culture in the U.K.
Whole New You // Written by Sister, Sister co-star, Tia Mowry, Whole New You features revamped comfort recipes with a clean eating take. You know that whole, "new year, new me" thing you say every year? This cookbook can help you get there.
Feed the Resistance // I'm always motivated by food and these are recipes and ideas that encourage you to get involved. Get the book.
Something to Food About // Written by one of the few celebrities I follow on Instagram, Questlove, Something to Food About, is not really a cookbook but more a book about food. It features conversations with ten innovative chefs and their creativity. It's neat.
Food Health and Happiness // First off, I love Oprah. When John brought me this book I was so excited upon first glance. So many yummy recipes featuring fresh ingredients. It's definitely one of my favorites.
The Seasoned Life // Yes, Ayesha Curry is Steph Curry's wife but more importantly, she's building a food empire. From cookbooks to meal subscription services, Ayesha Curry is a food bad ass. This cookbook features 100 recipes like cast iron biscuits, chicken soup and simple pasta.
Eating Well to Win // I got a sneak peek of this cookbook earlier this year and the recipes are fresh and super unique. The author, Chef Richard Ingraham, is a celebrity chef who has worked with clients like Gabrielle Union and Dwyane Wade.
Shop other cookbooks