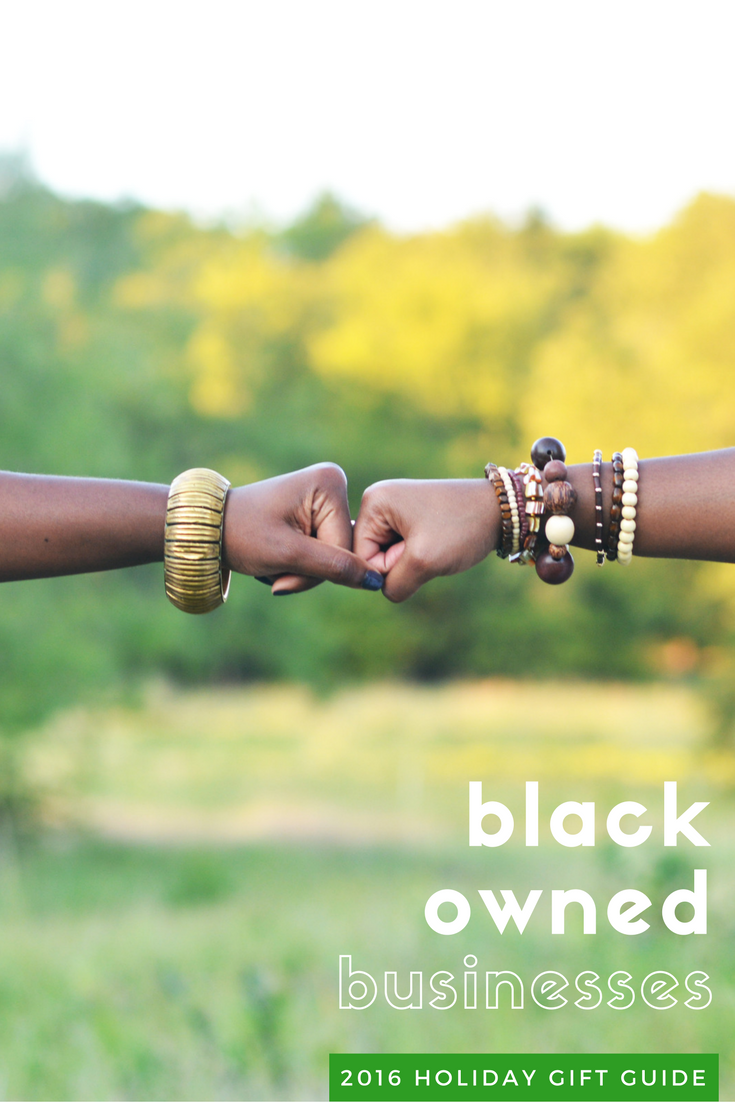 Buying gifts for friends and loved ones shouldn't be stressful. I know it's easier said than done but really, it doesn't have to be. I've put together a couple of gifts guides here on the blog; one that features women owned businesses and another for those who love cookbooks. Anyway, the gift guide I've put together today, is one that's dear to me: black owned businesses.
This year when I thought of doing a holiday gift guide, I knew I wanted to focus on businesses and companies that are near and dear to me. I knew I wanted to focus on products that have a story behind it. That's another reason why I included a bonus guide with the site, Uncommon Goods.
As usual, I hope you find something in this guide that you can buy for someone in your life (or yourself). Ready to shop?
Unique gifts from black owned businesses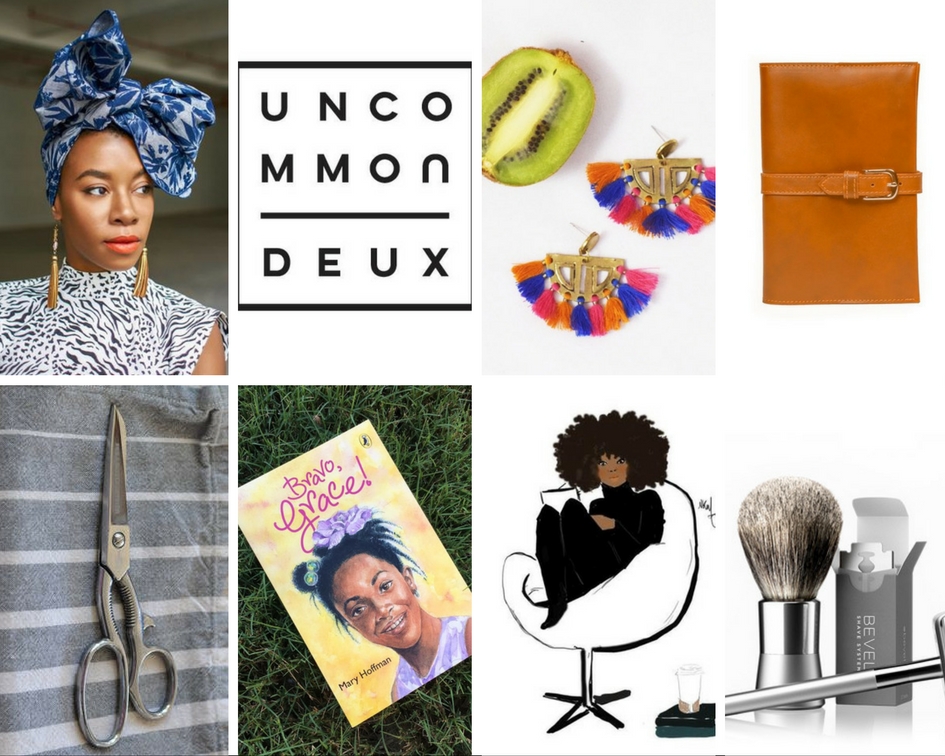 Head wrap from The Wrap Life – I've always wanted to embrace head wraps and The Wrap Life makes gorgeous, colorful ones that makes them easy to wear and style.
Clothing from Uncommon Deux – This is a Chattanooga based boutique with THE CUTEST items. Good news for you folks who don't live in Tennessee…you can shop their store online. The business was started by two sisters (twins!) after graduating from Savannah College of Art & Design. So cool.
Jewelry from Jam + Rico – Gone are the days of boring jewelry. Jam + Rico makes unique (and colorful) statement pieces that would enhance any outfit.
Leather goodness from Solomon Chancellor – Do yourself and favor and please check out Solomon Chancellor's site. It's beautiful, high-quality leather goods. Their products range from backpacks and briefcases to notebooks and laptop carriers.
Shaving system from Bevel – Ladies if you're trying to find something for your guy, try Bevel. Bevel provides high-end grooming products (including trimmers). Their products are designed to reduce skin irritation and razor bumps.
Unique stationary from Nicholle Kobi – I first discovered Nicholle on Instagram and her designs are beautiful. She's a French illustrator living in Paris and her illustrations are a gorgeous representation of beautiful black women. It's so good.
Just Like Me Box – Subscription services are super popular and Just Like Me is an awesome idea for a subscription service. This subscription service features children's books that are about children of color. With each box you get a curated box filled with African-American children's books and educational tools.
Kitchen Shears from Pulled Together – Kitchen shears are one of the most important kitchen tools I own. They serve so many different purposes. Don't do what I did in the beginning of my cooking adventures by buying a super cheap pair and having them fail on you. These shears from Pulled Together are necessary for your collection.
Happy holidays and happy shopping!
Save
Save