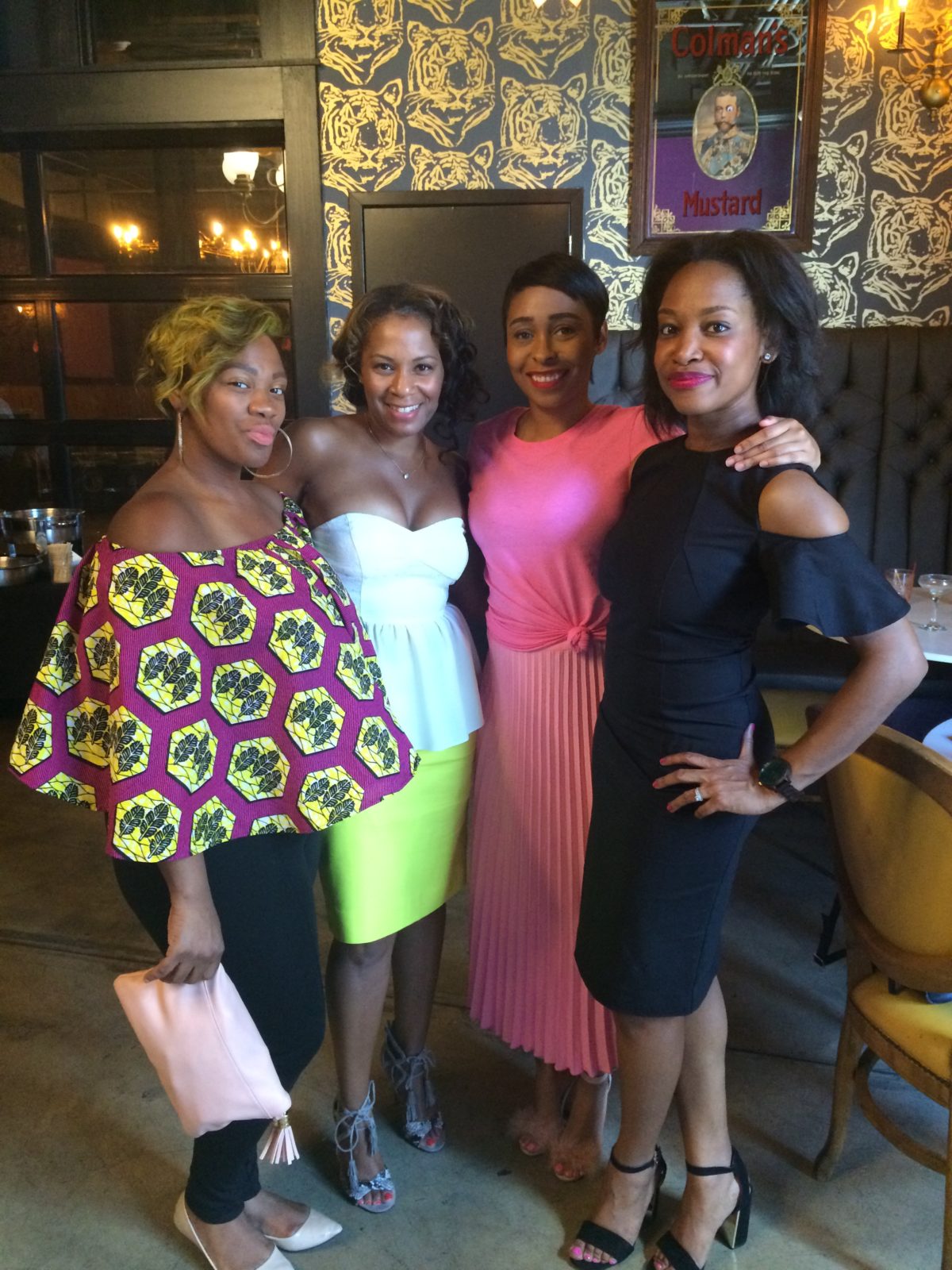 Shortly after returning from Charleston, I decided I would start finally working on my ebook. The ebook was something I talked about for a while and kept putting it off over and over again. I put it off partly because of fear and partly because I didn't think I had the time. I put myself on quite a rigorous schedule to get it done and here we are – my brunch ebook is finally here.
The ebook, Eat.Drink.Brunch!, consists of 20 super-easy brunch recipes that anyone can recreate at home. Yes, anyone. No fancy tools or culinary skills needed; promise.
I strongly believe you should celebrate your successes and that's just what I did this weekend. I gathered some of my closest friends (met some new friends) and had a release party at the gorgeous Hush Lounge. For two hours, we talked, danced, laughed (all while eating and drinking, of course) and it was fantastic. As with any party I throw, I never have time to go around and properly take photos but hopefully this post sums it up.
I'm just so thankful for those folks who have supported me throughout this process and especially my friends who drove from Atlanta to be at the party. This post serves as the "official" announcement of my brunch ebook and I hope you'll check it out.
No party would be complete without GIVEAWAYS! I think gifts just make a party much more fun, don't you? Since living in Chattanooga, I've been blessed to have developed relationships with lots of good folks who were kind enough to give gifts as giveaways. So, thank you Main Street Meats, Easy Bistro, Riverside Wine and Mean Mug Coffee for being so generous!
Lastly, you can't have a party without food and coffee. My friends at Dish T' Pass provided the food while Peet's Coffee kept us all caffeinated (thankfully).
Get my brunch ebook!
With my ebook finally being complete, that means there's new content coming to the blog. Make sure you subscribe to my newsletter so you don't miss a post and as usual, follow me on Facebook, Twitter and Instagram to stay up to date!
Save