I have received information and materials from ©Johnson & Johnson Consumer Inc. 2017. The opinions stated are my own. This is a sponsored post. #ForWhatMattersMost #CollectiveBias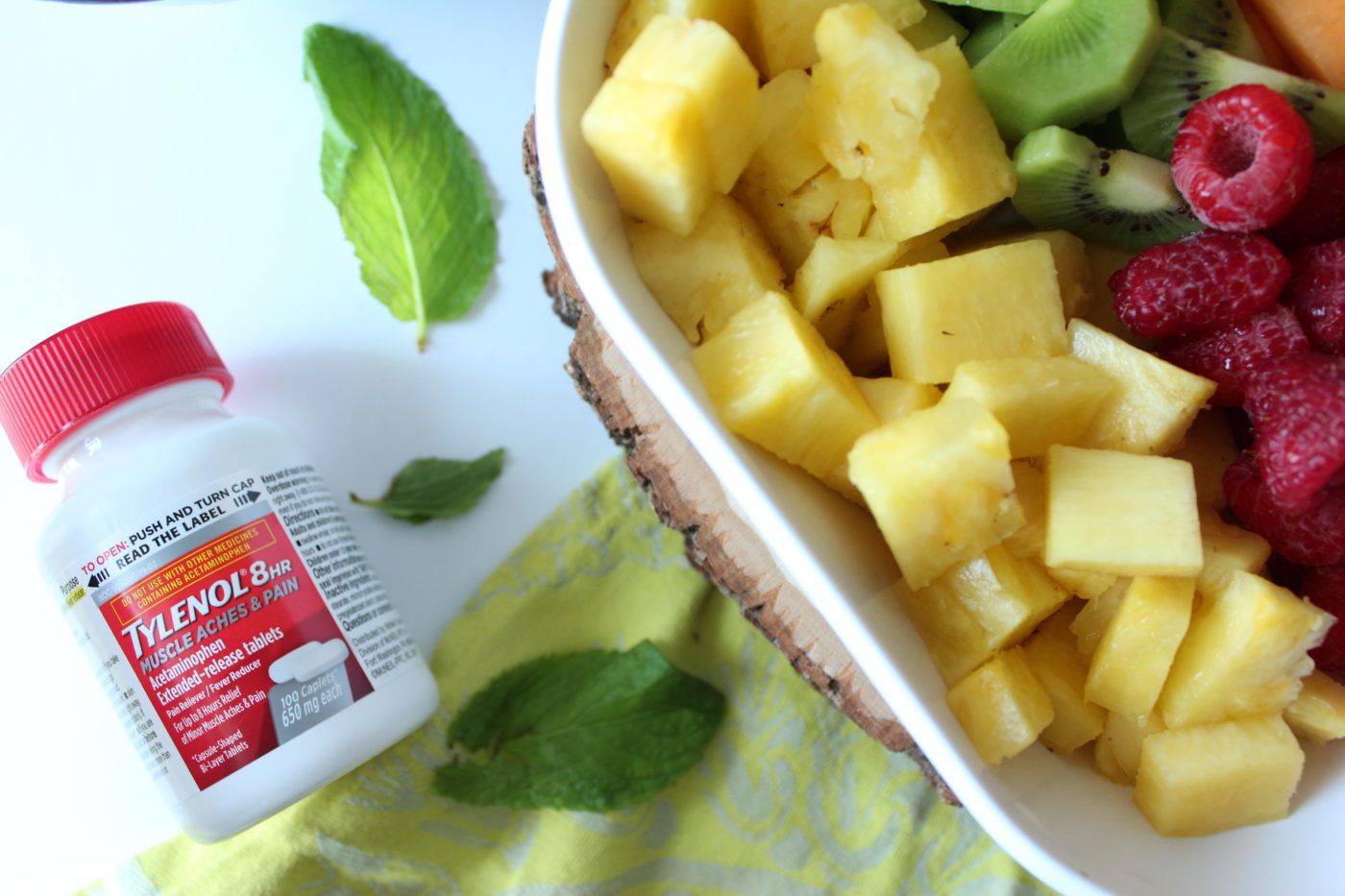 If I said a fruit salad saved my life this weekend, you'd think I was being overly dramatic, right? Perhaps I am but let me explain.
This weekend was very busy and that's putting it lightly. While trying to wrap up my e-book project, John and I chaired a local fundraising event, went to a fried chicken festival then ended the weekend with an Algerian dinner party. It was definitely a jam-packed weekend. With all of the running around that we did, my body is aching. Seriously. Usually I experience some aches and pains when I'm on my feet too long in the kitchen. I figured it just sort of comes with the territory of being a food writer. If I added cooking on top of all of the running around this weekend, I'm almost certain I'd have double the amount of aches.
I knew that with all of the things we were involved with this weekend, I needed to have something yummy on-hand in the kitchen so I could snack throughout the weekend. I also wanted something that wouldn't be a pain to prepare (pun intended). Insert my life-saving fruit salad.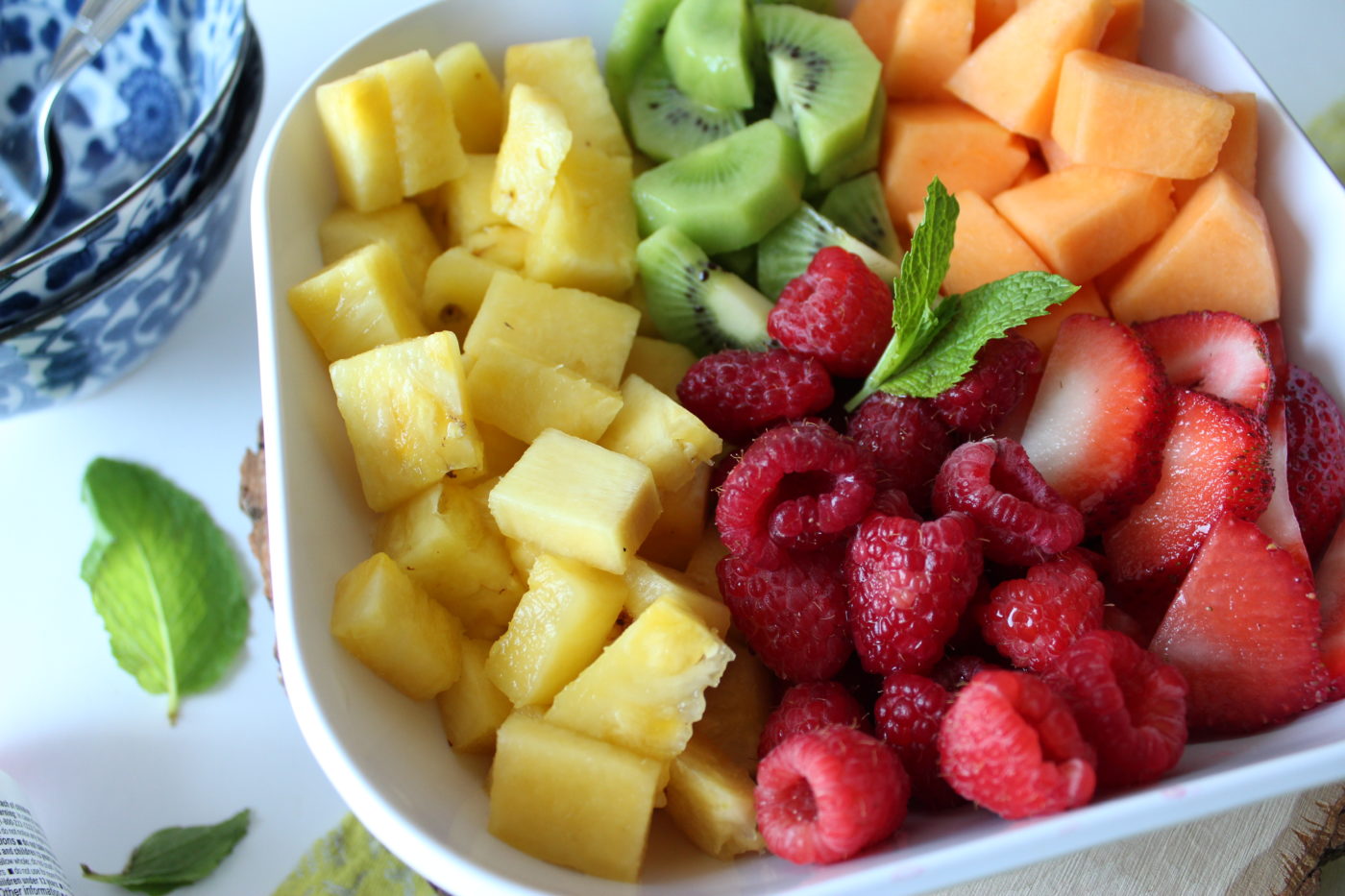 Since I tend to be on my feet a lot figuring out recipes, there are a few things I count on to help me alleviate the aches and pain of being in the kitchen: (1) Rest (the obvious answer), (2) doing stretches throughout the day and (3) TYLENOL® 8 HR Muscle Aches & Pain, which I can purchase at my favorite place on Earth – Target. Is it me or does Target make shopping fun? Even when I'm buying medicine, it's always enjoyable.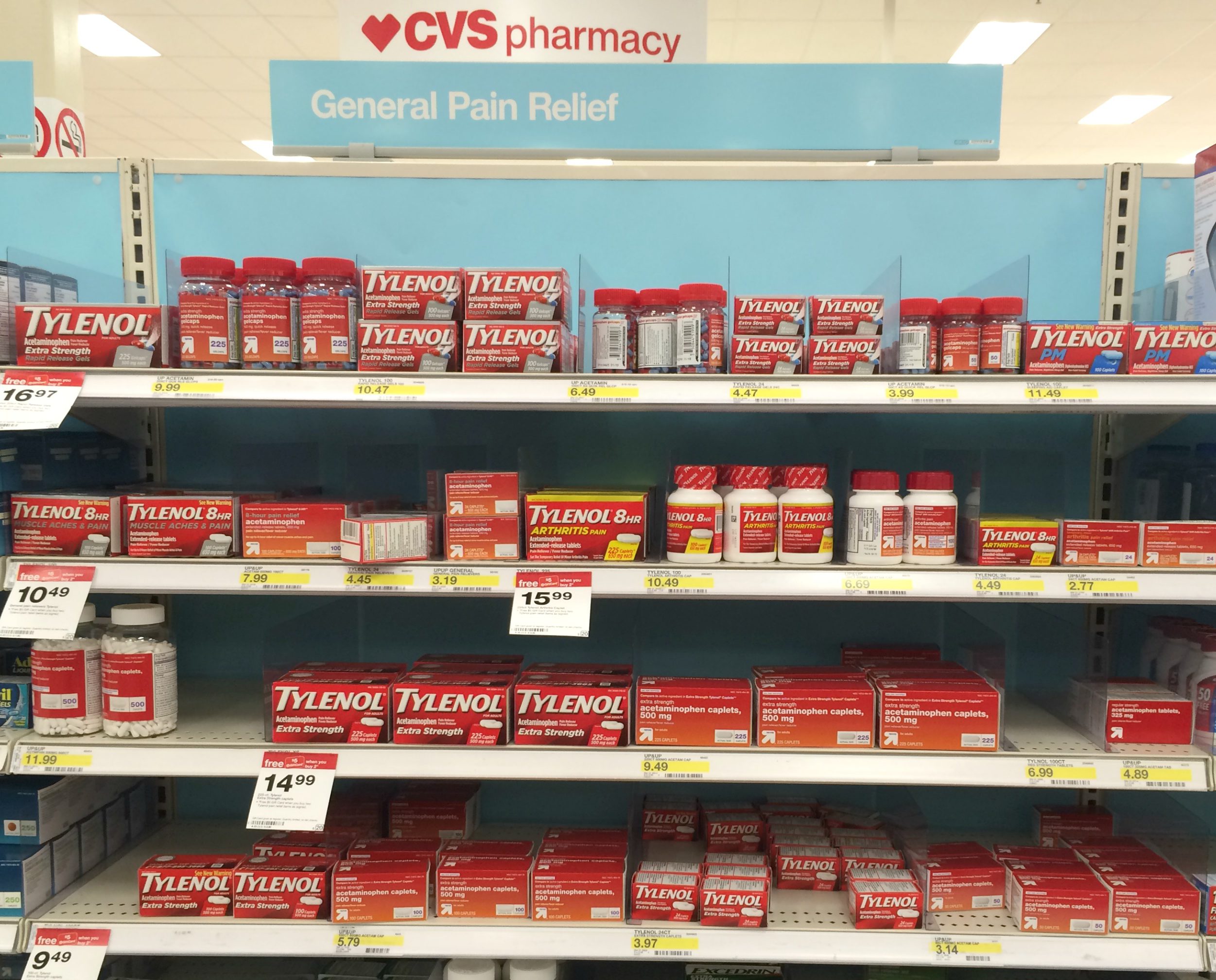 TYLENOL® 8 HR Muscle Aches & Pain temporarily relieves minor aches and pains due to muscular aches, backache, headaches and more. I should note that TYLENOL® 8 HR Muscle Aches & Pain should only be used for adults and children 12 years and older (use only as directed).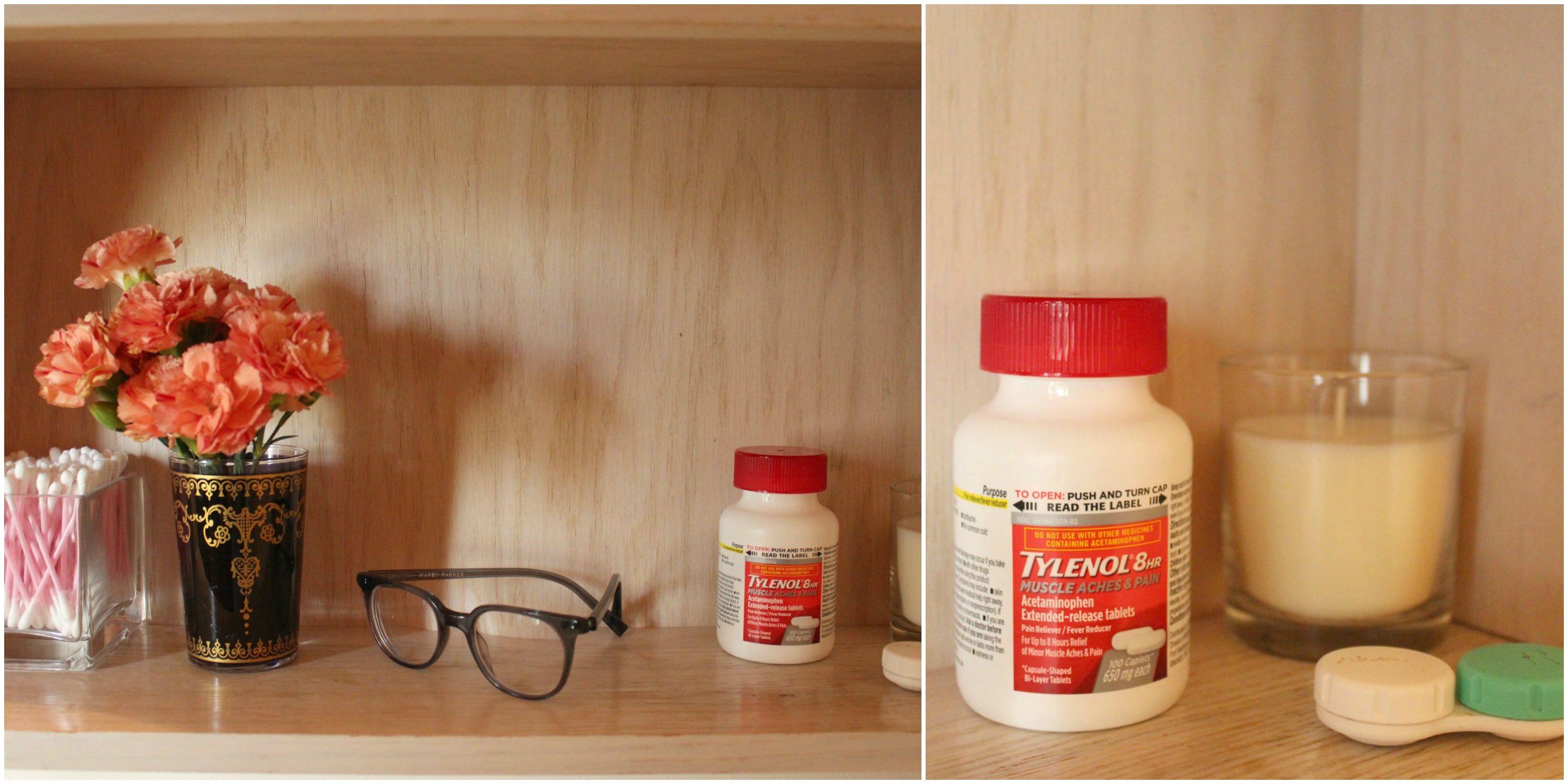 TYLENOL® 8 HR Muscle Aches & Pain helped me tremendously this weekend with my sore back after running errands and staying on my feet way too long. What else helped? Not spending a ton of time in the kitchen with my spring-inspired fruit salad.
Simple spring fruit salad with honey syrup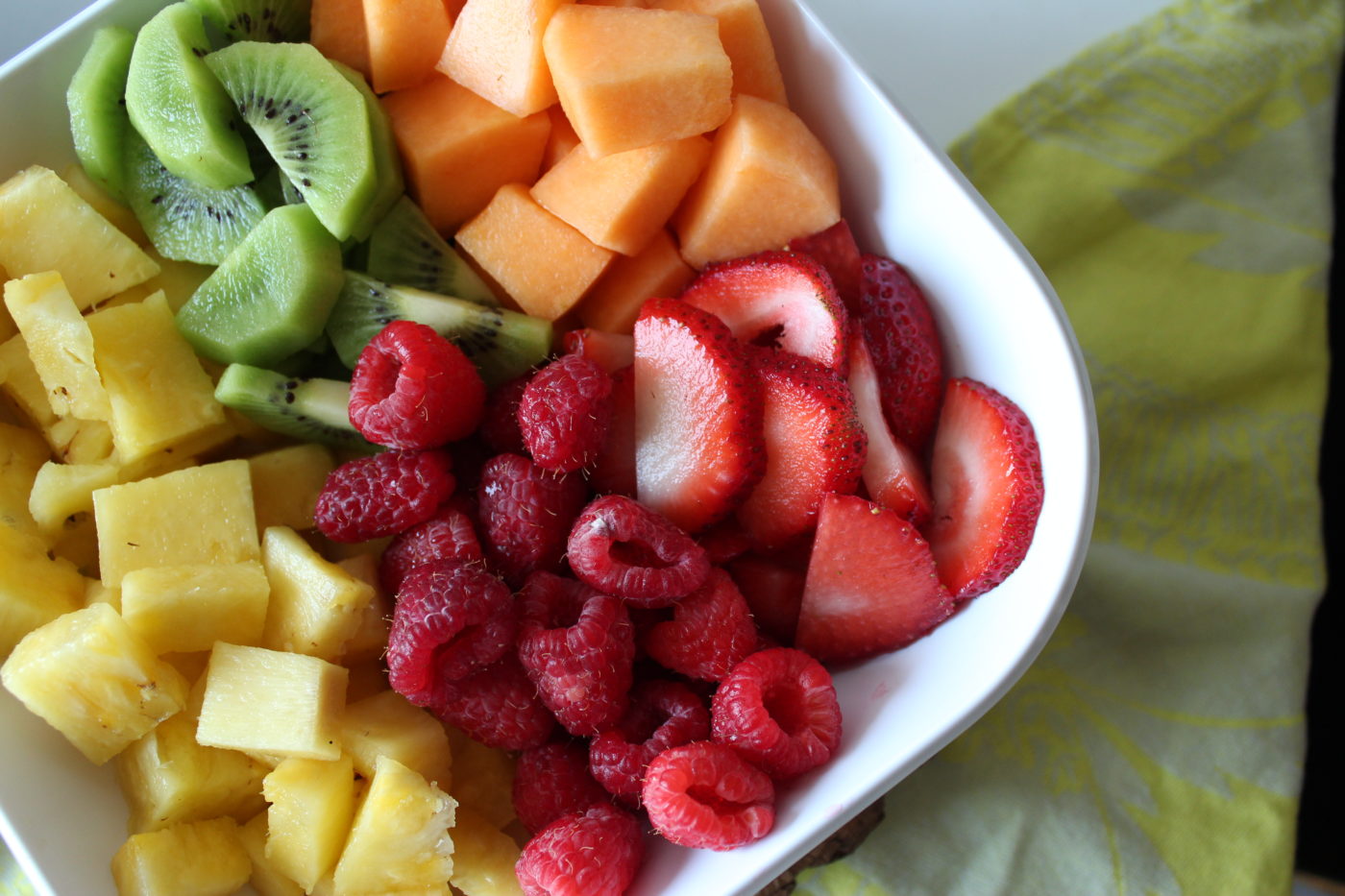 Spring Fruit Salad with Thyme Infused Honey
Ingredients
Honey simple syrup

1/4 cup honey
1/4 cup water
1-2 sprigs of thyme

For the fruit

1 cup pineapples, cut into bite-sized pieces
1 cup raspberries
1 cup strawberries, sliced
2 - 3 kiwi, sliced then halved
1 cup cantaloupe, cut into bite-sized pieces
Instructions
For the syrup

Combine the honey and water over medium heat and stir until honey dissolves.
Remove from heat and add in thyme; steep for 10-15 minutes.
Strain the syrup into a jar.

Fruit salad assembly

Place fruit in a serving bowl then drizzle some of the honey simple syrup on top (you'll have some leftover).
Garnish with a mint leaf.
http://eatdrinkfrolic.com/2017/05/spring-fruit-salad-thyme-infused-honey.html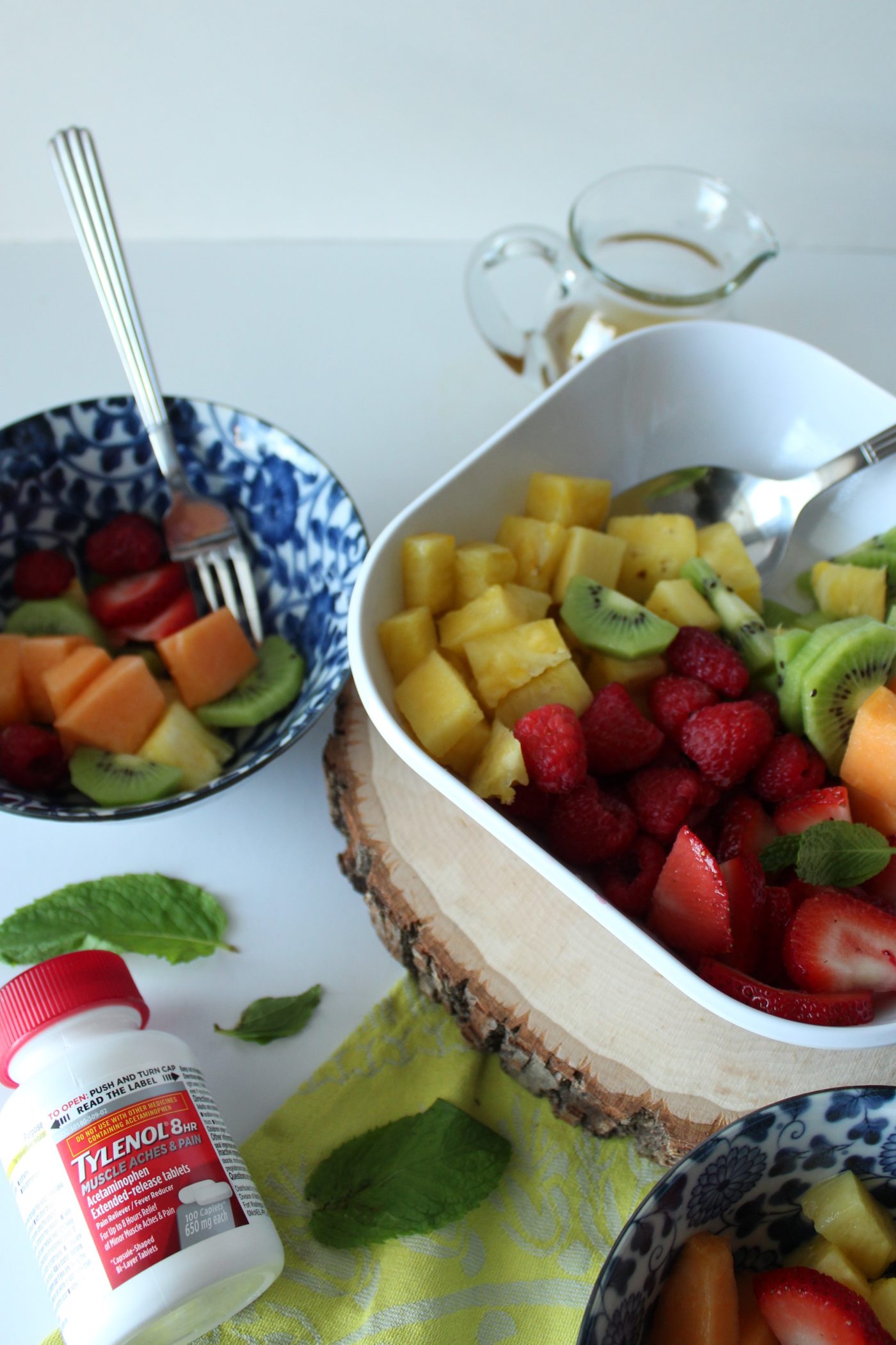 This fruit salad makes a great snack for a busy weekend and you can guarantee you won't be on your feet too long. You can also easily switch out fruits you may not particularly care for – have fun with the recipe!
Don't forget to head to Target for TYLENOL® and a bunch of other goodies to help you have a restful week.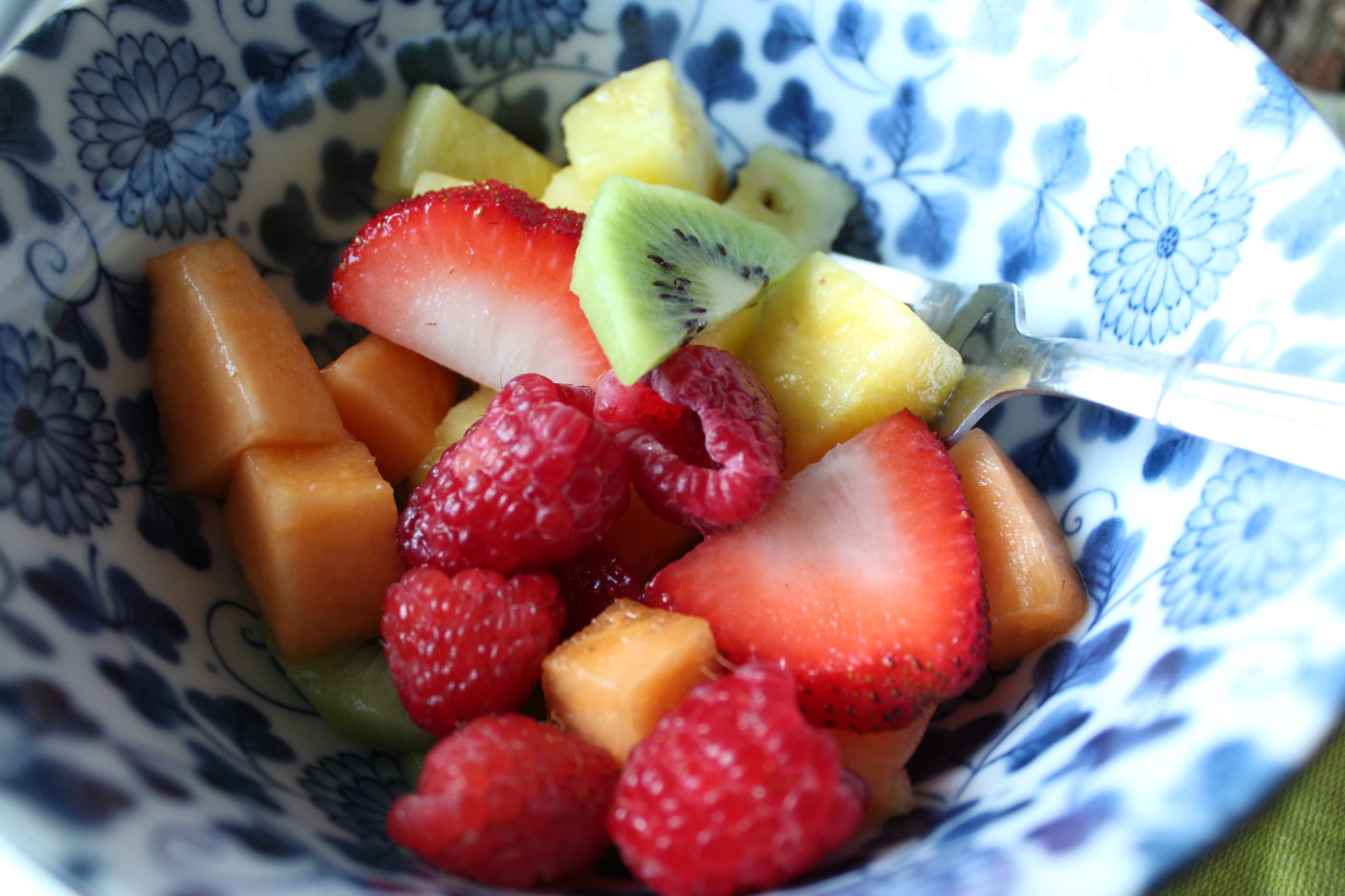 I am not a medical expert, and this post is not medical advice. Always seek the advice of your physician or other qualified health provider with any questions you may have regarding a medical condition. ©Johnson & Johnson Consumer Inc. 2017. The third party trademarks used herein are trademarks of their respective owners.
Save
Save
Save
Save
Save