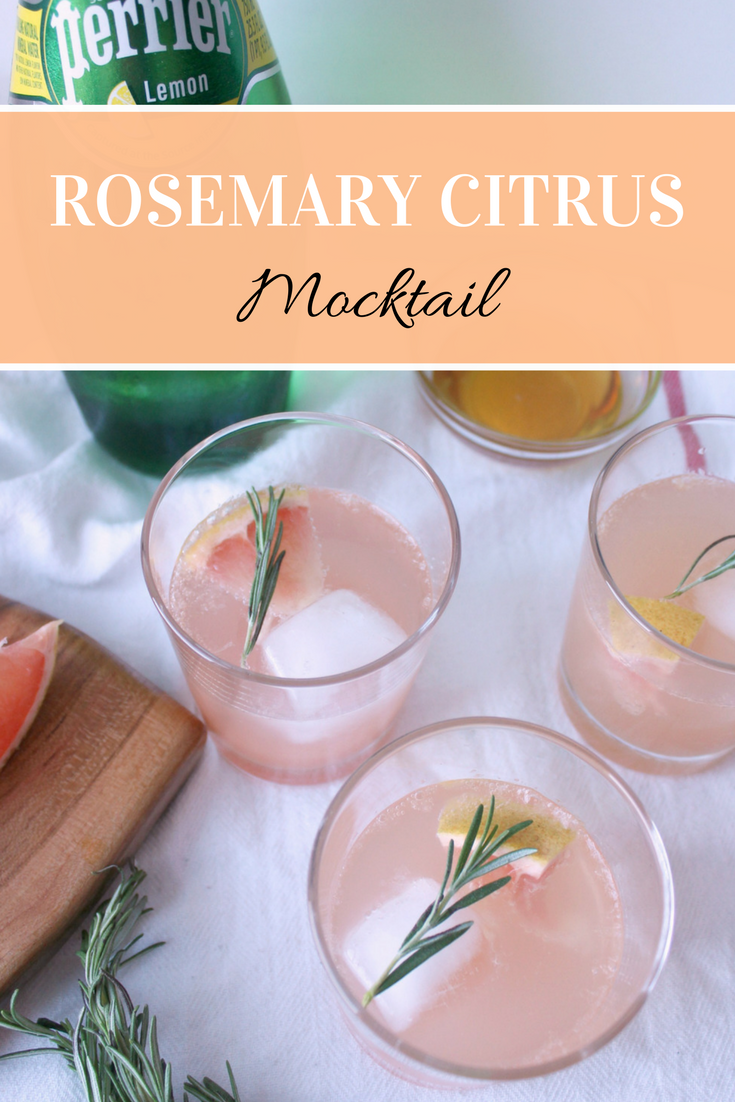 You know what's rare about this post? The fact that this is a post about a nonalcoholic beverage. I mean, I've shared coffee drinks here before but that's coffee. You know what I mean? Most of the beverages I share either contain alcohol or caffeine. Well, not today. Today, we're enjoying a mocktail.
Let me be completely honest and transparent for a second. I used to wrinkle my nose at the word mocktail. It just seemed silly to me. Just order a beverage. Whether its sans alcohol or not, it doesn't need a fancy name. Well, I'm a woman and I'm allowed to change my mind so today's post is in fact a mocktail. But this isn't just any nonalcoholic beverage, this is one that can easily be transformed into an adult beverage. It's also one where the ingredients can be switched out for something else. It's really quite like a chameleon cocktail.
Chameleon cocktail. That should be a thing.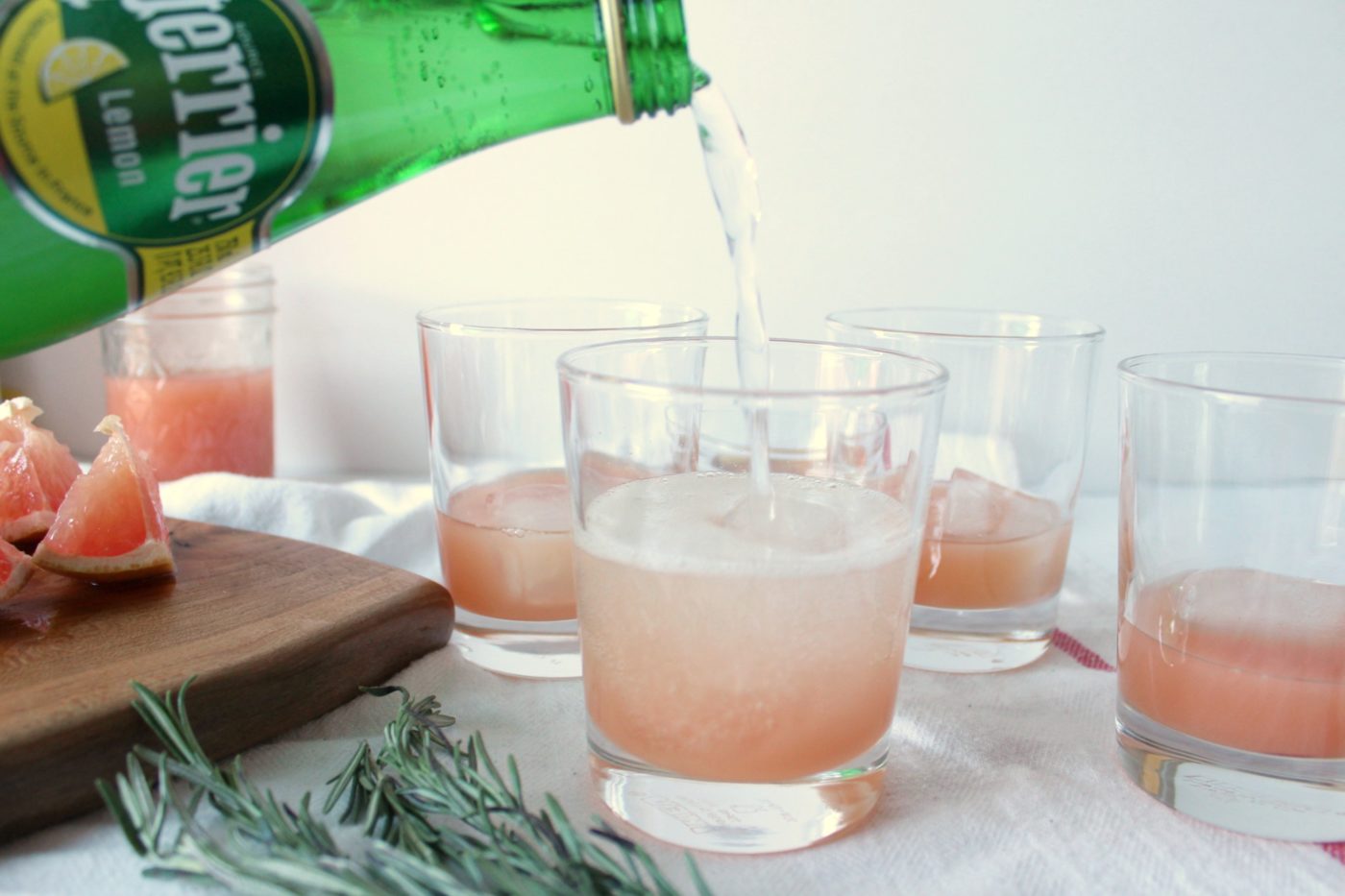 Anyway, this a perfect sparkly drink to enjoy on a warm day while lounging by the pool. Excuse me while I daydream about lounging by a pool…
Back to the subject at hand. Because this drink doesn't have alcohol, it perfect to enjoy on a hot day or just hanging around the house. For one reason, you won't get sluggish or drunk from drinking it. Another reason, is that its not an overly sugary drink. It's sweetened with a little honey but that's it. Lastly, it's smells good. Stick a rosemary sprig in it and enjoy the herbal fragrance of a delightful mocktail.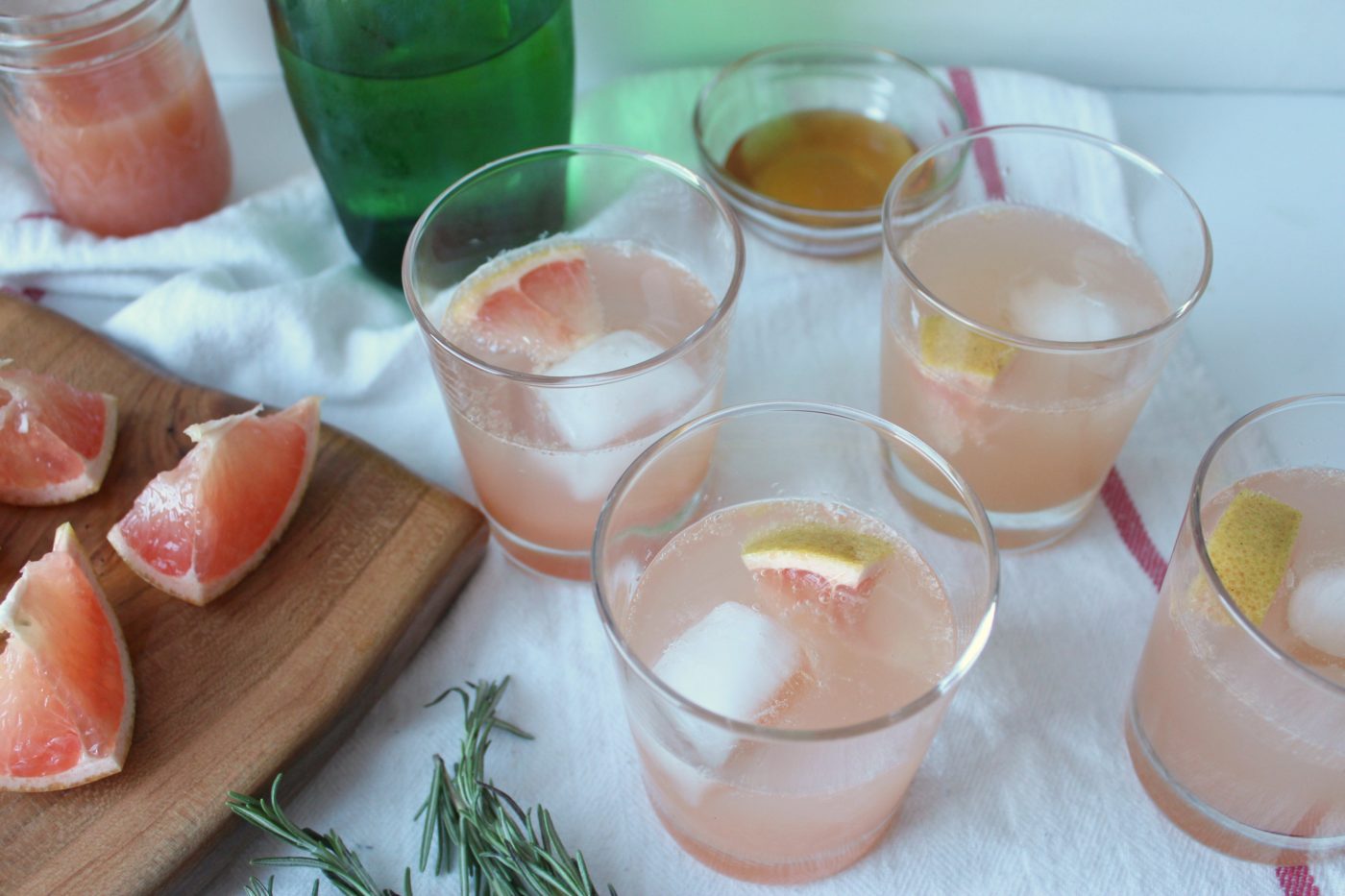 I think this is a beautiful drink that you can serve if you're hosting a brunch or having folks over for dinner too. It won't take too much of your time to put together and again, it looks pretty. Now, if we want to make this into an adult beverage, you can certainly do that – I mean why not?
To do so, you can switch out the sparkling water with champagne or prosecco. The other option is to add an ounce (or two) of vodka or gin. John calls me an old lady because I enjoy gin but whatever. It's one of my favorite liquors to enjoy in the summer. Give me a cold, crisp gin and tonic any day. Since gin has some floral elements to it, I lean towards gin with this mocktail. But if the flavors are too much, vodka would work just as well.

Let's make a citrus mocktail!
Fresh grapefruit is preferred. If using fresh grapefruit, you'll need about 5ish grapefruits. If you purchase grapefruit juice, make sure it's pure and there's no sugar added.
Ingredients
2/3 cup honey
4 rosemary sprigs
1 1/4 cups grapefruit juice
sparkling water (like Perrier)
rosemary and grapefruit wedges for garnish
Instructions
We'll start by making a rosemary syrup. Combine the honey and rosemary in a small pot and heat over medium-low until the honey just begins to bubble a little (no more than 5 minutes).
Remove from the heat and steep for 5-10 minutes.
Once the honey has cooled a little, remove the rosemary and transfer the infused honey to a jar with a lid; add the grapefruit juice then shake vigorously until combined.
Add ice to your glasses then divide the honey mixture between the glasses; top with soda water.
Garnish with rosemary sprigs and grapefruit wedges.
http://eatdrinkfrolic.com/2017/03/rosemary-citrus-mocktail.html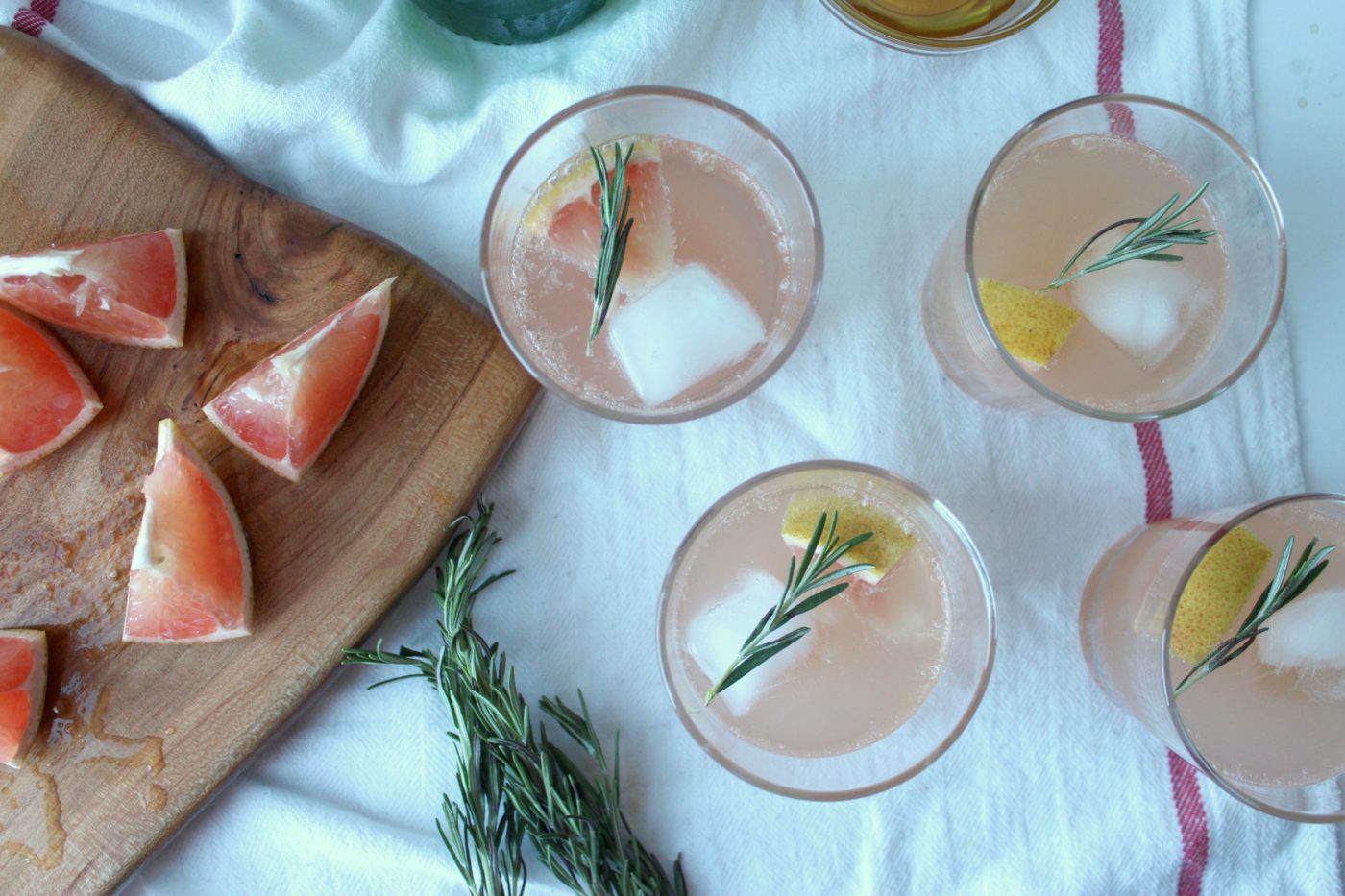 Save
Save
Save