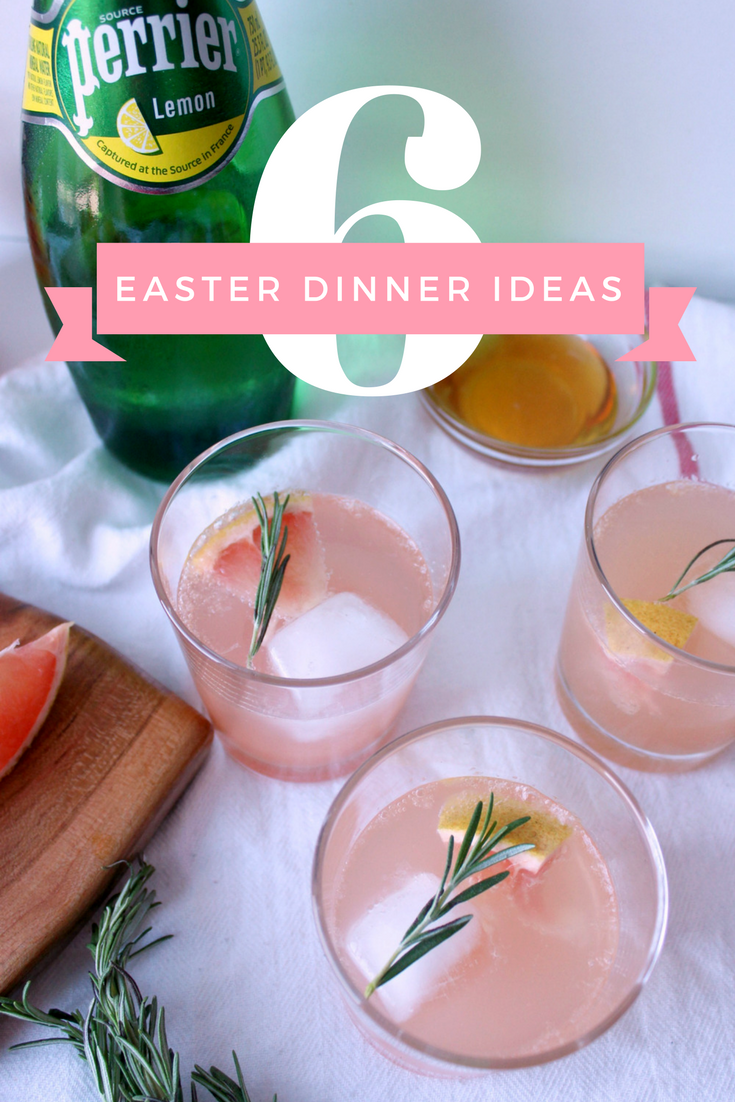 Did I tell you all that John and I have started consuming less sugar? For me, it's a mixture of feelings and thoughts. It's been fun finding alternatives when I go to the grocery store but at the same time, it's been a challenge to fulfill my sweet tooth. I haven't quite mastered that yet. Also, it's sort of pricey buying some of these items. As I think about the impending Easter holiday, I couldn't help but share a few Easter dinner ideas. But as I was pondering ideas to share, I couldn't help but think of my sugar-free "challenge".
I use the word challenge very loosely here and in an attempt to be dramatic.
Here's what I've been thinking about as we embark on this interesting journey. I never want to impose my food preferences on anyone else. For instance, if John and I get invited to a dinner party, I don't rattle off all of the foods I dislike. I'm not talking about foods you may be allergic to; just foods you don't like. I also feel like I sound like a crazy person when I talk about the foods I don't eat.
Let's see, there's mayonnaise, whipped cream, cream cheese, sour cream – pretty much anything white. I've since discovered that there are lots of folks, like me, out there who make me feel a little bit more normal.
Anyway, I also hate the judgement from folks when you say, "I'm trying to eat less sugar" or whatever your diet is. I probably used to be one of those people who judged when someone said they were a vegetarian…until I stopped eating meat for a couple of months. Nowadays, I've learned to let people be. Whatever you choose to eat or not eat is your decision. It could also be because of health reasons. Not too long ago I explained to someone what John and I were doing and the response was terrible. At that moment, I decided I'd never react that way to someone's dietary decisions.
What is this post even about again?
Oh Easter.
I got off subject a bit – that happens sometimes. If you're planning something for Easter, I hope you'll have a little fun and indulge in some delicious foods. Don't worry, I've included a yummy, sugary dessert option in my inspiration below. You're welcome.
Easter dinner ideas that are easy to pull off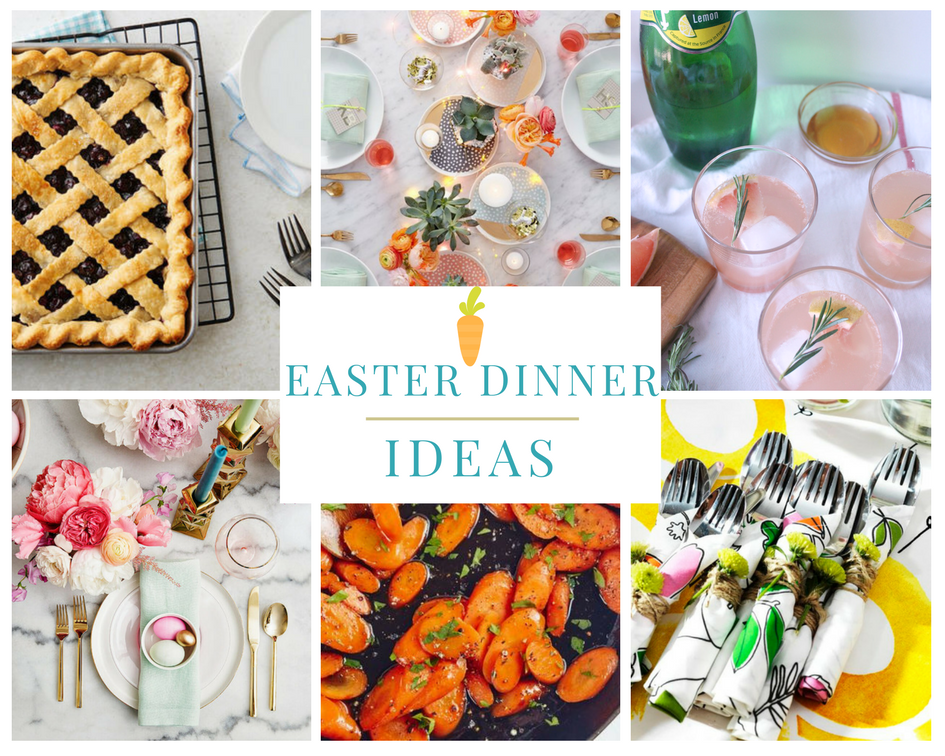 In need of a dessert idea? Try a slab pie! – via Pillsbury (PIN IT)
Use decorative plates as part of your centerpiece – via Lauren Conrad (PIN IT)
A delicious and refreshing mocktail that's perfect for everyone at dinner – via Eat.Drink.Frolic. (PIN IT)
No more boring silverware. Wrap it up in fun floral fabric – via My Little Secrets (PIN IT)
Easy side dish? Bourbon glazed carrots – they look so yummy! – via The Kitchn (PIN IT)
I'm a sucker for gold flatware and pastel colored eggs as a place setting – via Emily Henderson (PIN IT)