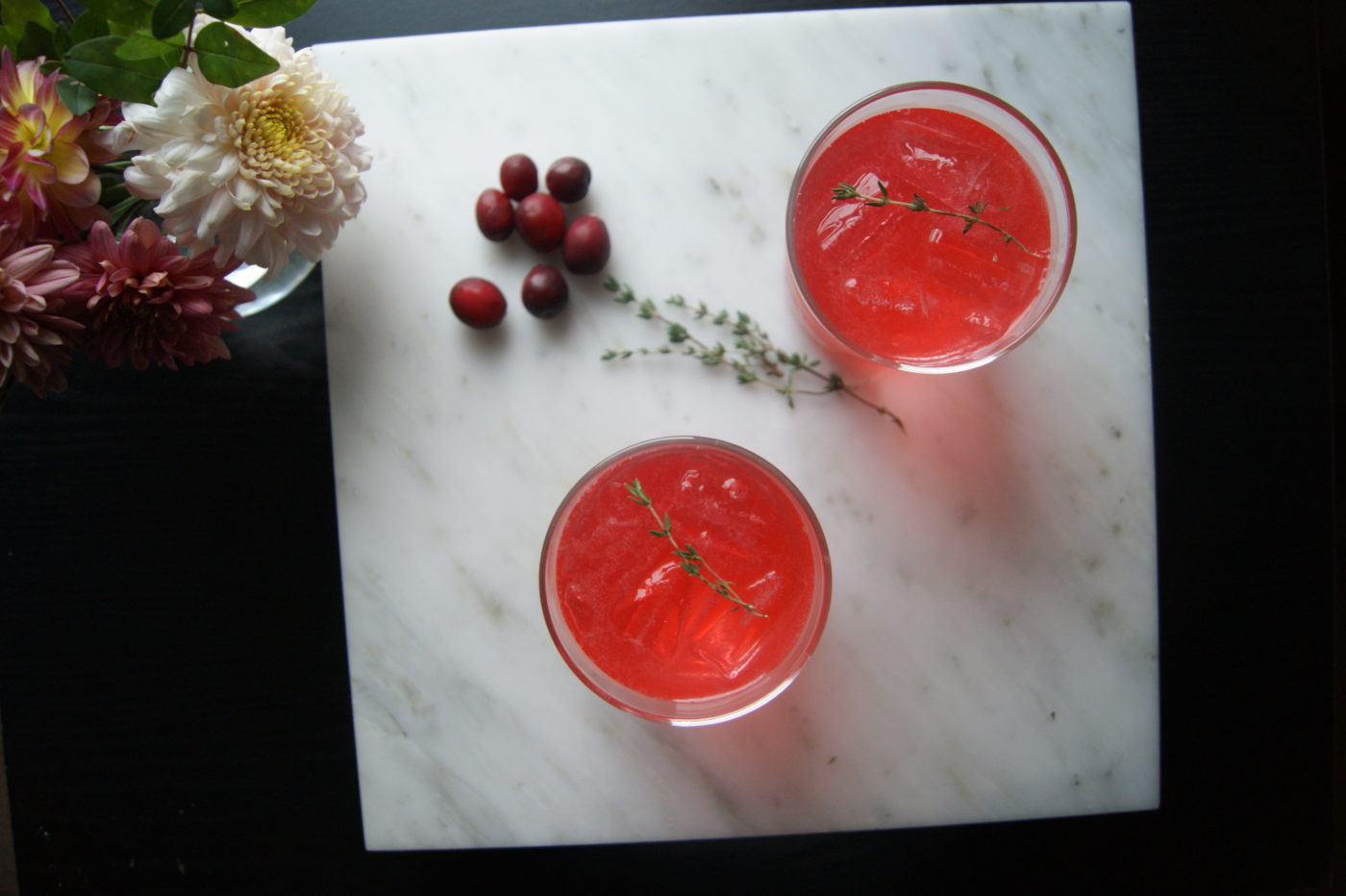 In the summer, I love to sip on a refreshing gin and tonic filled with fresh limes. Occasionally, I like to throw in a variety of different herbs (like mint) and fruits, if I'm feeling fancy. Have you ever had gin and tonics with mint or maybe some lemon or sage – so good! I realize a G&T isn't everyone's favorite; some may even say it's an acquired taste. John seems to think that gin is disgusting and that it's only for "old people". I simply think he has no idea what he's talking about.
When cooler weather approaches, I always switch up my alcohol beverage of choice – everyone does that, right? I usually switch to warmer alcohols like whiskey and bourbon but lately, I've still been into my spring and summer drinks like champagne cocktails and, of course, gin and tonics. Even though I've experimented with quite a variety of gin and tonic recipes, I never thought to put together a cranberry thyme flavor profile. It's a perfect year-round drink but it's even better around the holidays. It all starts with a simple syrup and the rest is history. I never buy simple syrups anymore; I think it's truly a waste of money. Making your own simple syrup is super cost-effective, easy and delicious. Get into it.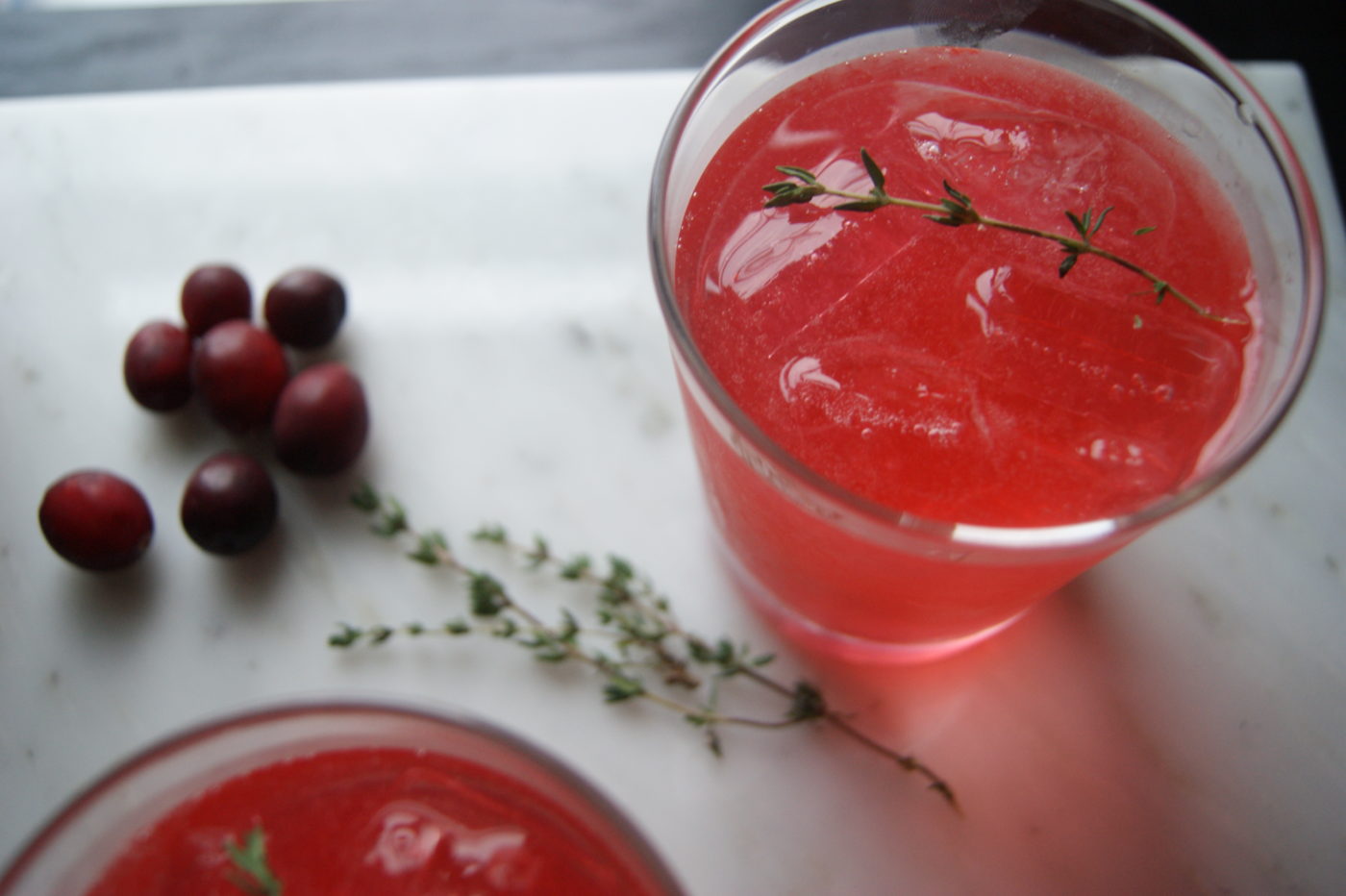 Anyway, like most cocktail recipes on this blog, this one is pretty easy. The only "hard" part is making the simple syrup and it's really not hard at all. You can make the syrup ahead of time so if you're serving these to guests, you can just whip them up when guests arrive – takes no time at all.
If you're looking for a few other seasonal variations of this drink, you could try this with pomegranate or sage too. Doesn't that sound yummy and unique? Let's drink.
Make a seasonal gin and tonic recipe!
Cranberry Thyme Gin & Tonic
Ingredients
For the simple syrup

3/4 cup fresh cranberries
1/4 cup white granulated sugar
1/2 cup water
splash of orange juice
1/4 tsp vanilla extract
Fresh thyme

For the G&T

1 - 1.5 oz gin (I like Beefeater and Hendrick's)
2 oz simple syrup
Tonic water
Instructions
To make the simple syrup

In a small sauce pan, combine: cranberries, sugar, water, OJ and vanilla. Cook this mixture until the cranberries soften.
Add the thyme then strain the syrup.

For the cocktail

In a cocktail shaker, combine an ounce of gin with 2 ounces of simple syrup and ice.
Shake, then pour over ice and top with tonic water.
Garnish with thyme and drink up.
http://eatdrinkfrolic.com/2015/11/cranberry-thyme-gin-tonic.html