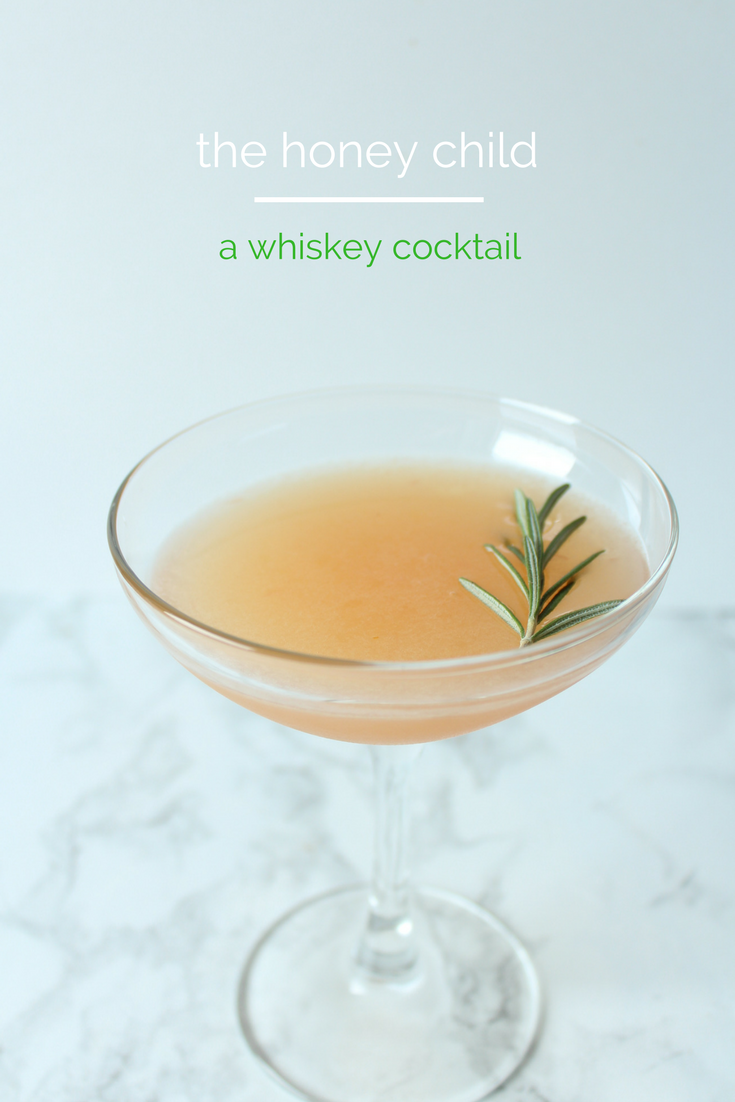 Most of the time, I rarely spend a lot of thought on renaming cocktails that I share here. Oftentimes, when I share a drink on the blog it's either inspired by a classic cocktail or it's a recreation of something I found on the internet. In those two instances, I keep the names as is – as the originator would probably like me to. In this case though, I actually decided to come up with a name for my whiskey cocktail.
I didn't want to think too hard on it – I mean, it's a drink not rocket science. As I was testing and tasting this recipe, for some reason the phrase "honey child" came to mind. Yes, there's honey it but also it's a phrase I remember hearing when I was younger.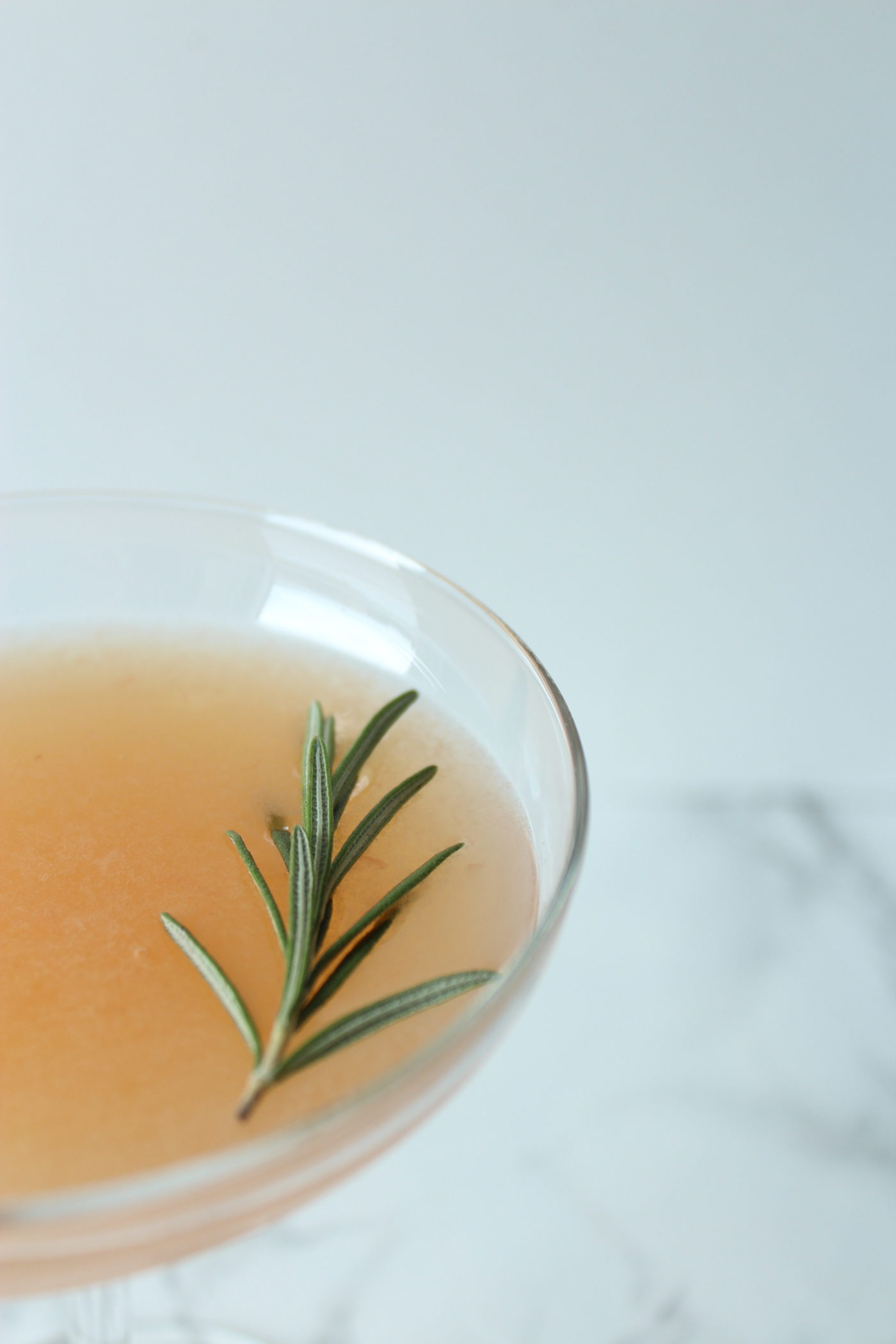 This cocktail is tart and sweet enough to literally make you say "honey child". I thought the name was perfect – I hope you agree.
This delightful whiskey cocktail is joined in flavor with fresh grapefruit juice, Fee Brothers bitters and honey, of course. I just happened to have these bitters on my bar and the minute I smelled them, I knew I needed to add it into my beverage. With bitters, you only need to add a couple of drops; the fragrance is pretty potent.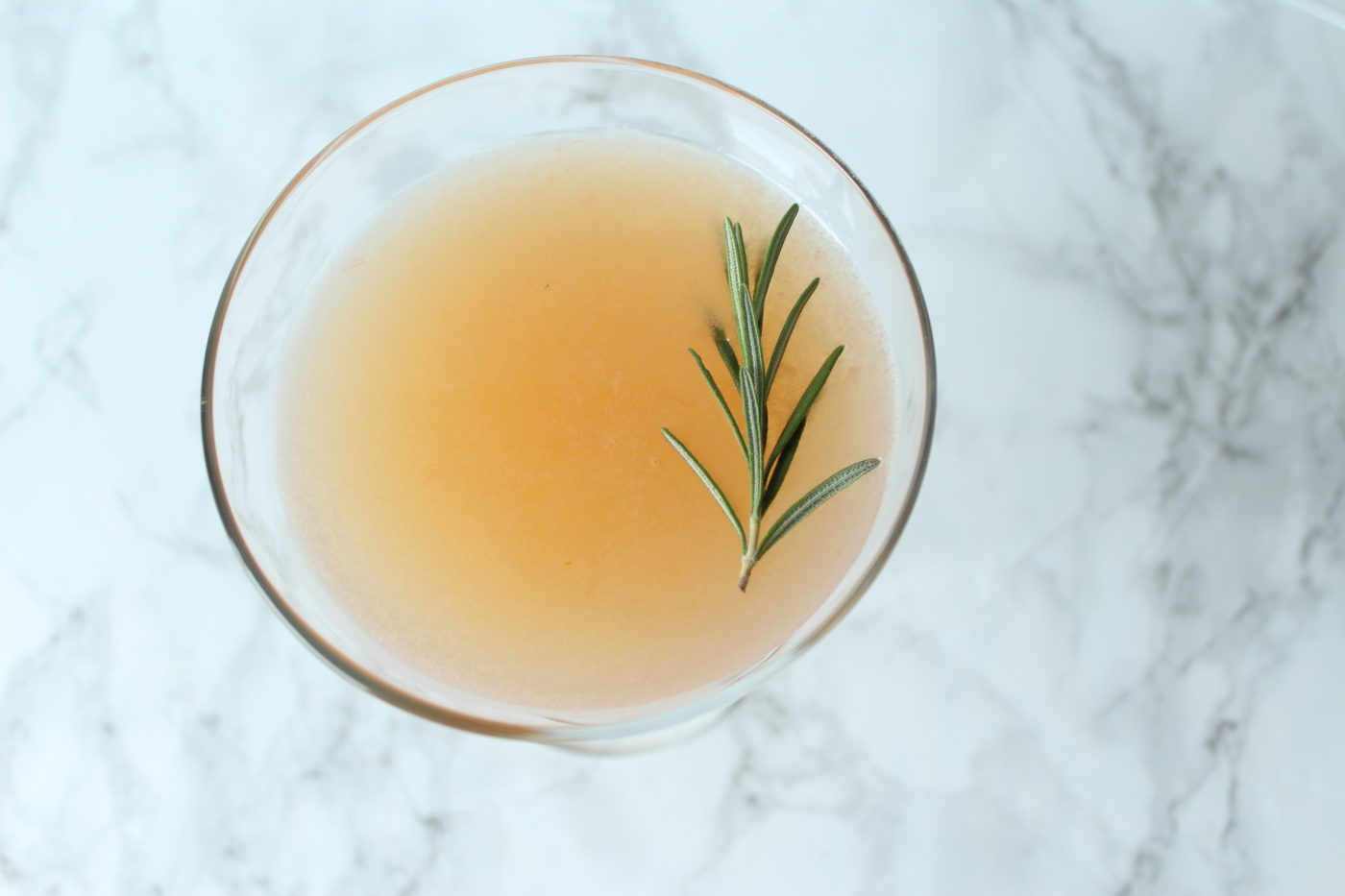 You'll notice in the recipe that it calls for rosemary honey. No that's not anything you need to go out and purchase but it is something you can make at home. All you need is rosemary and honey and you're good to go. I first used rosemary honey when I made this mocktail recently. I had some leftover so naturally the most logical use for it next is in a cocktail. By the time I got around to reusing the rosemary honey, you could really taste the rosemary flavor – it is yummy. Even if you don't use it for cocktails, rosemary honey (or any herb-infused honey) is great for teas and desserts.
Alright let's get this cocktail-making started, honey child.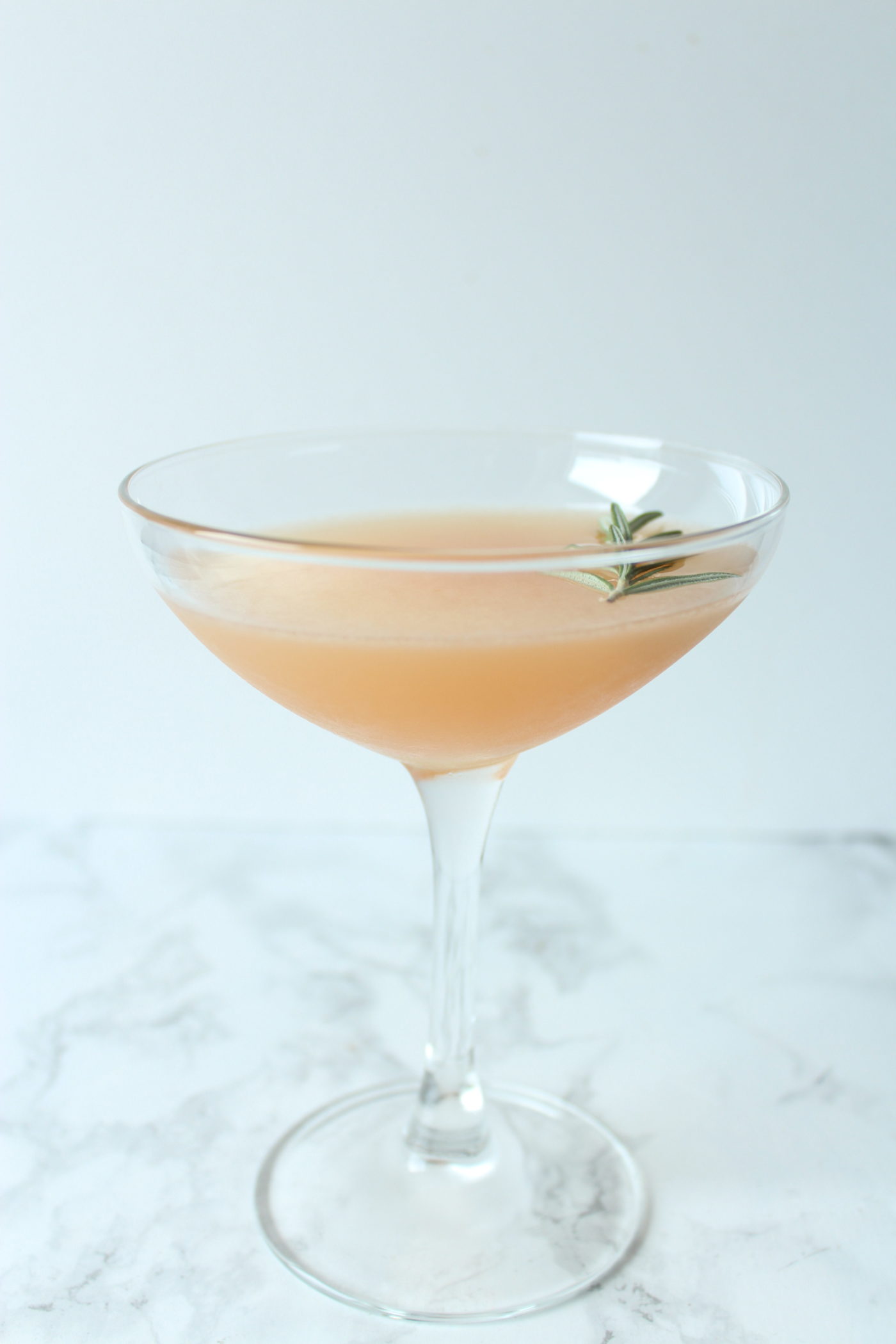 The Honey Child (a whiskey cocktail)
Ingredients
Instructions
In a cocktail shaker, combine all ingredients and shake really well. The outside of the shaker should be frosty and very cold; shake for 15 seconds. Shake vigorously so the honey will dissolve.
Pour into a glass and garnish with a rosemary sprig.
http://eatdrinkfrolic.com/2017/03/honey-child-whiskey-cocktail.html
Whiskey cocktail – shop this post
Save