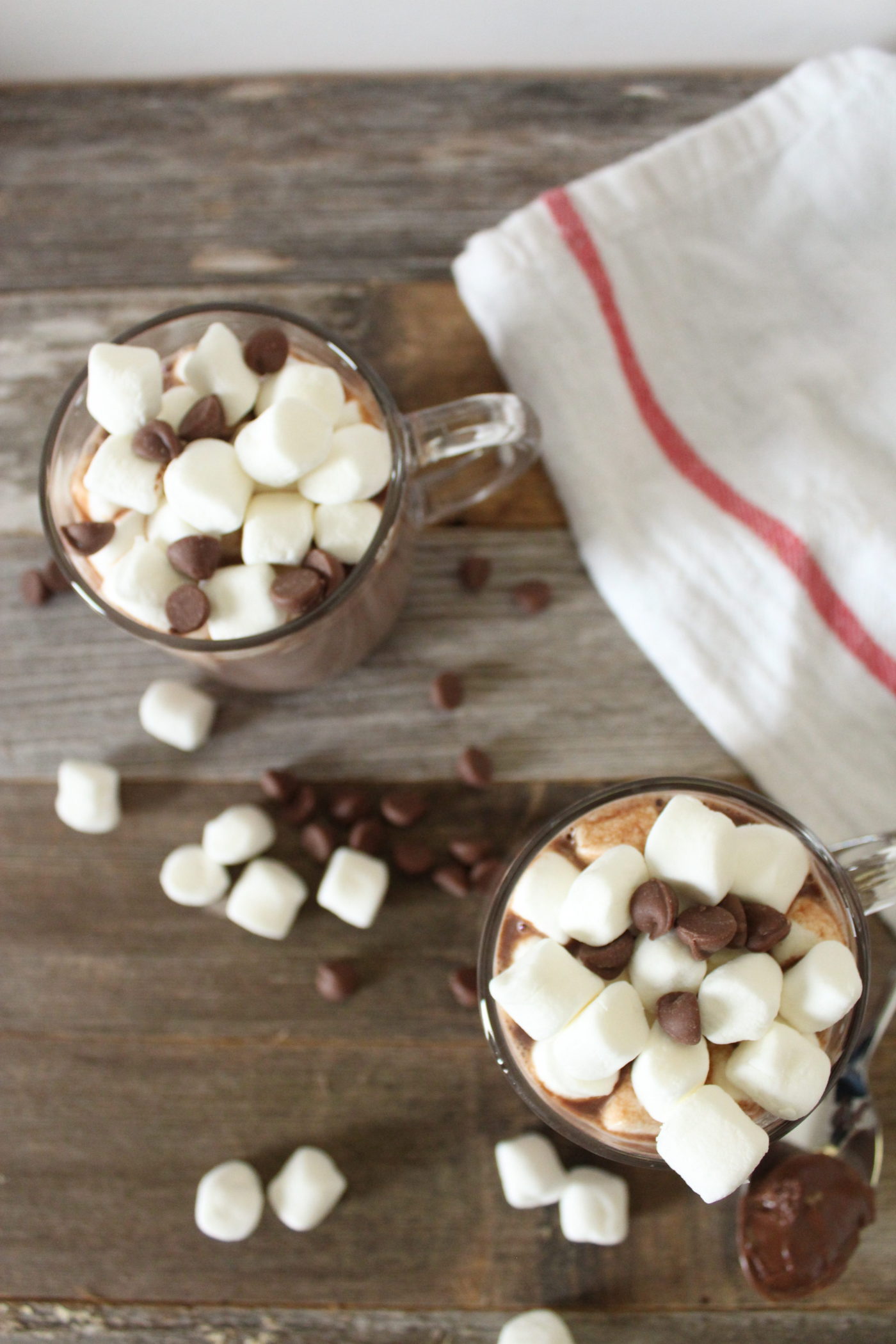 Up until about a year ago, I'd never tried Nutella. Yes, gasp, sigh and judge me if you want. I think until recently, I had a misconception on what exactly Nutella was. I thought it was something disgusting like Spam and I didn't understand that it was a delicious hazelnut treat. Even when I finally came to my senses, I was still a bit apprehensive. Hazelnut isn't something I'm really into but eventually, I put away my judgements and tried it. When the opportunity came about to make Nutella hot chocolate, I was all in – it had to be good, right?
So a while ago, our friends Natasha and Trent had us over to their home for crepes. Sounds like a fancy night, doesn't it? They make crepes and provide all of the fillings and toppings you could ever wish for. Well, I was looking forward to watching Natasha make the crepes (I've never made crepes before) and I was even more intrigued when I saw [insert dramatic music], Nutella. Have you tried this hazelnut spread on a warm crepe? It's really something special. I kept my crepe pretty simple: Nutella and fresh strawberries. You guys, it was yummy.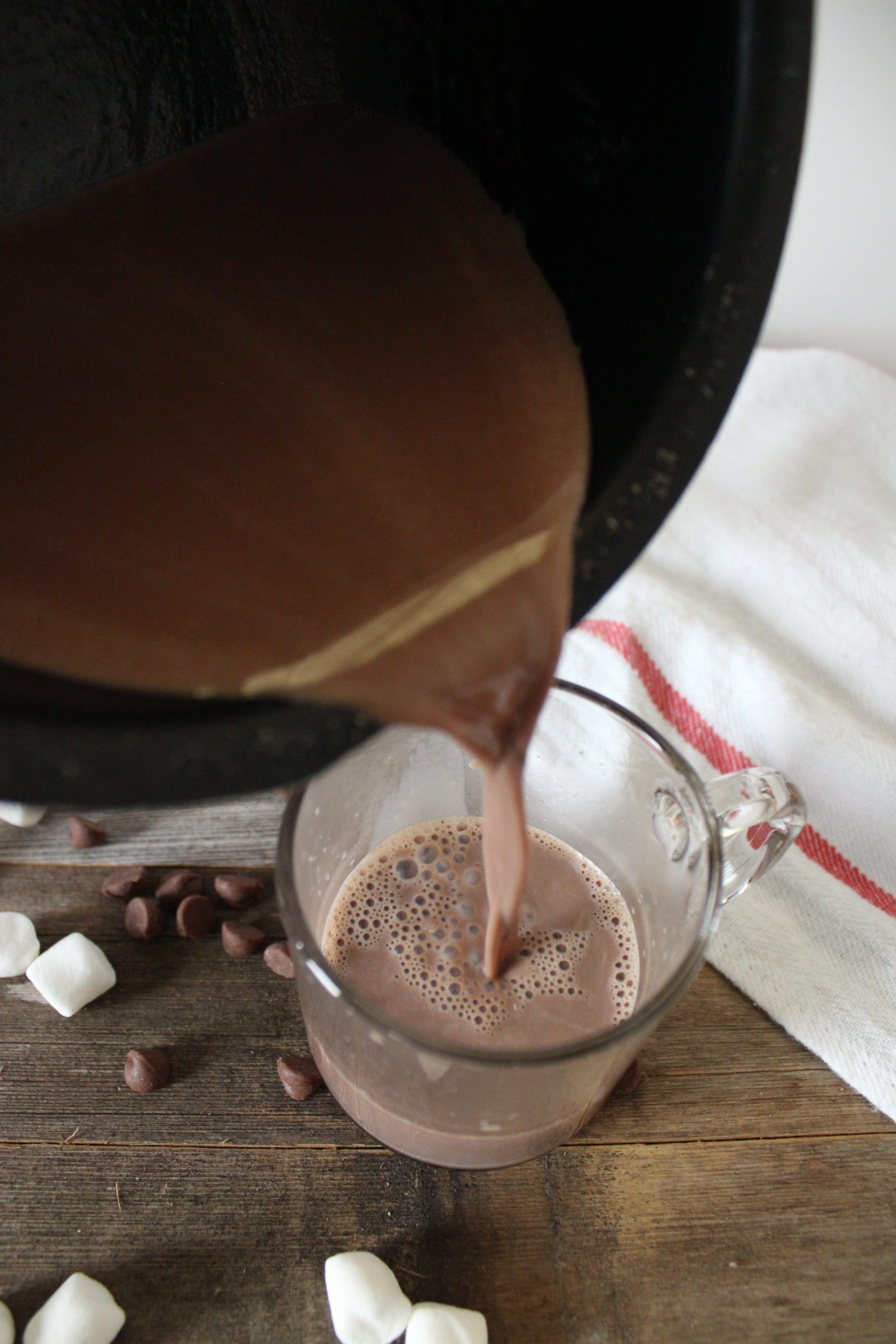 Hot chocolate is a comforting beverage that's best enjoyed when you're relaxing. For some reason, I don't drink it all the time but when I do, I really savor it and enjoy it. Mmmmm. There's a place, The Hot Chocolatier, that has some really delicious hot chocolate when I'm craving it. What I really love is that they have a variety of flavors that you can choose from. It's rich and made from lots of love. Summers in the South can be unbearable but The Hot Chocolatier even has a FROZEN HOT CHOCOLATE that is really addictive. I had to stop myself from going over there almost everyday – it's that good.
Last winter I made an "adult" hot chocolate (there's whiskey in it) and it's great for sitting by a fire. So this year I thought I'd make something everyone could enjoy – Nutella hot chocolate. It's easy and the flavors are rich and velvety; you won't regret it.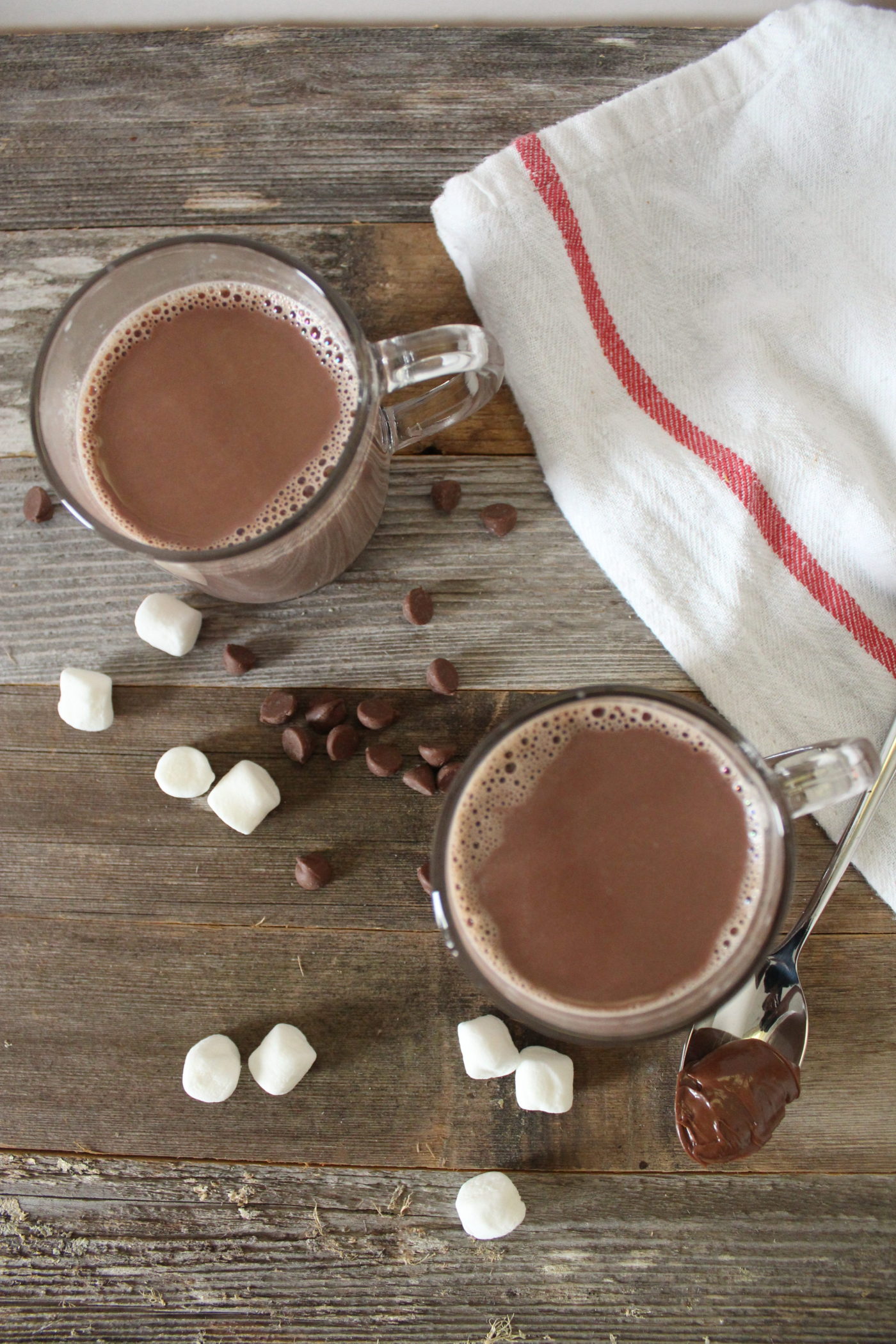 Warm up with Nutella hot chocolate
I used a recipe from Cafe Delites as a guide to creating this yummy beverage. Feel free to double the recipe and make as much as you need. The recipe below is just enough for two servings.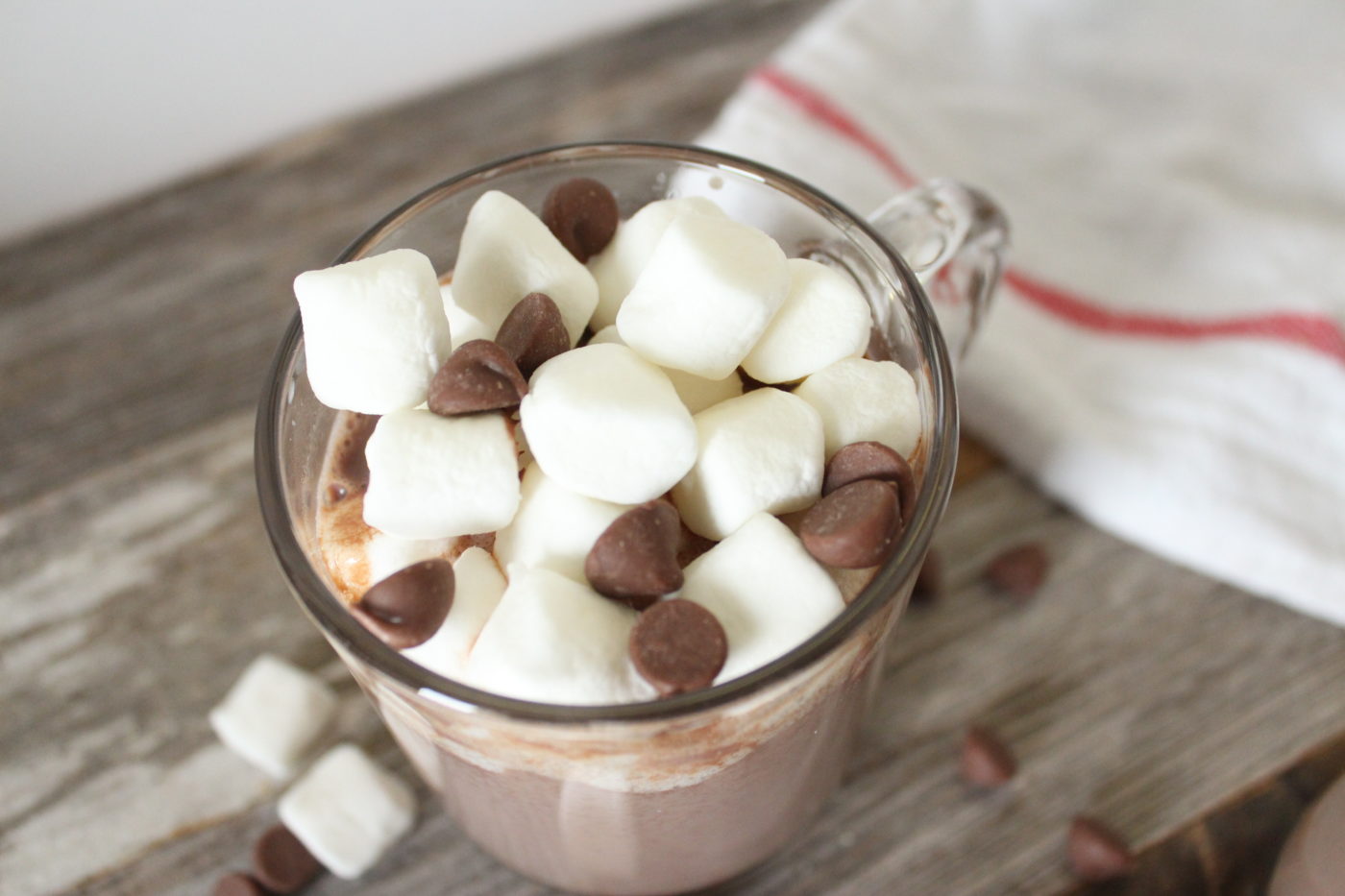 For a richer flavor, you can use whole milk instead. I also like to add a dash of cinnamon; it pairs well with the Nutella.
Ingredients
2 cups low fat milk
1 tbsp Nutella
1 tbsp unsweetened cocoa powder
1 tbsp raw sugar
Instructions
Heat milk in a medium sized saucepan on medium heat until its warmed through.
Add the Nutella, cocoa powder and sugar and whisk until dissolved and combined.
Bring to a simmer while stirring then remove from the heat.
Serve with your favorite toppings like: marshmallows, peppermint, chocolate chips, etc.
http://eatdrinkfrolic.com/2016/12/nutella-hot-chocolate.html
Shop this post
Save
Save
Save