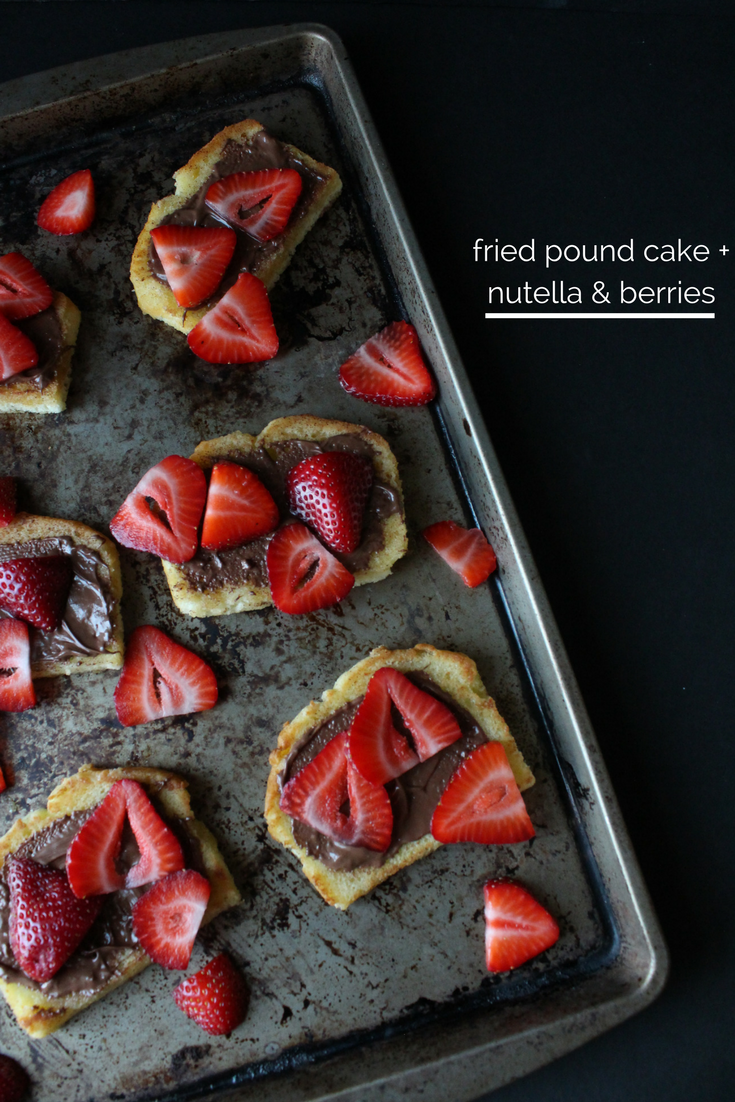 So when John and I went to Austin, we ate tons of food, obviously. You've probably heard already but in case you didn't know, Austin is a HUGE town for food. Food trucks on every corner, tons of restaurants and a great bar scene. Needless to say, we definitely outdid ourselves while we were there. Today's post is inspired by something I tried in Austin and is the true definition of summer desserts.
When I think of summer desserts, I think of a few things. I definitely think of foods that don't require lots of heat or tons of time in the kitchen. No matter where you live, the summer is prime time for going to the beach, laying by the pool or chillin' on a patio enjoying drinks. It is not the time for hanging over an oven for hours upon hours. The other things I think of when talking about summer desserts are berries. I always think that easy, no-fuss summer desserts always call for fresh berries, don't you think?
There's nothing more beautiful than a bowl of ice cream or sorbet topped with a variety of blueberries, raspberries or strawberries.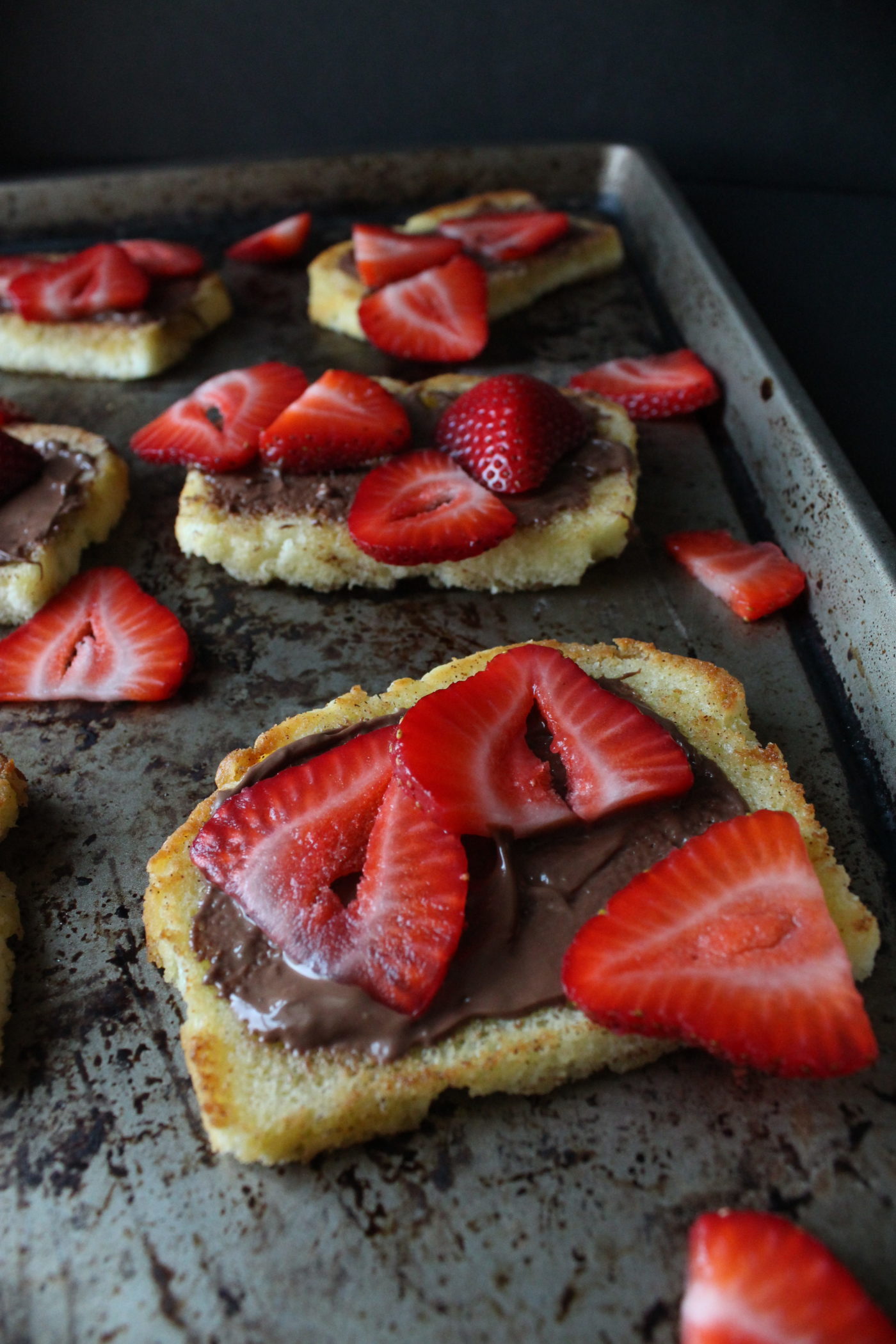 While in Austin, we visited a place called Gourdough's. I read about it prior to getting to Austin and wanted to try it out. We went to the airstream location which features a ton of savory and sweet donuts. I read the menu and immediately found a donut I HAD to try. I'm forgetting the name but it was a warm donut drizzled with Nutella and topped with fresh strawberries.
I shared in a previous post that I felt like I was the only person in the word who had never even tried Nutella. My first hand at trying and cooking with Nutella was with this hot chocolate recipe. It's so yummy and very rich. Anyway, when I bit into the donut and Nutella, it was the epitome of what summer desserts should be. Yes, they should be easy and simple to construct but I think it should be decadent too. This donut was definitely decadent. I vividly remember closing my eyes as I took the first bite – it was that good.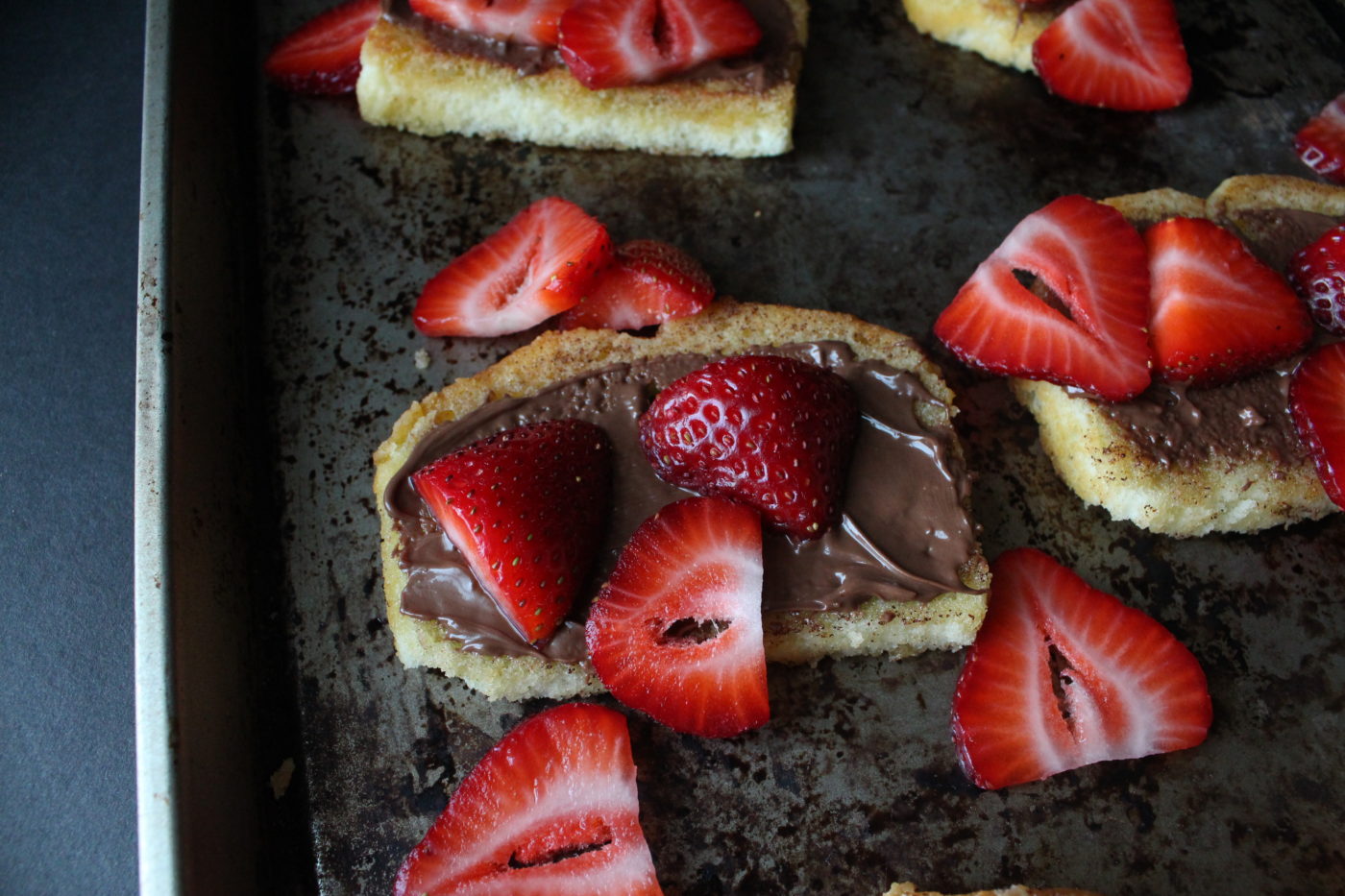 Now, the idea of making donuts at home sound great in theory but in reality, I'm probably not going to be making donuts at home. I know, I know, I see a lot of simple recipes online telling me how simple it is but I'm not interested. At least right now I'm not. So I began to think…
How could I make my own version of this dessert?
Naturally, I thought of pound cake. That's normal, right?
I thought a warm slice of sort of 'fried' pound cake topped with Nutella and fresh strawberries would fulfill my Gourdough's fix (and it did). To make things even easier, I used store-bought pound cake. This is really the perfect dessert to serve after a delicious summer meal.

Summer desserts: Pound cake with Nutella & strawberries
Fried Pound Cake with Nutella
Ingredients
Olive oil
1/4 tsp cinnamon
Pound cake, sliced
Nutella
Strawberries, sliced or any other type of fruit
Instructions
Heat olive oil in a skillet. Drizzle enough oil in the pan to cover the bottom of the skillet.
Add in the cinnamon and swirl around until it has dissolved into the oil.
Add pound cake slices and cook on each side until golden brown.
Place fried cake on a serving dish and spread Nutella on top (the Nutella does not need to be perfect).
Add fruit on top and serve.
http://eatdrinkfrolic.com/2017/07/summer-desserts-fried-pound-cake-nutella.html