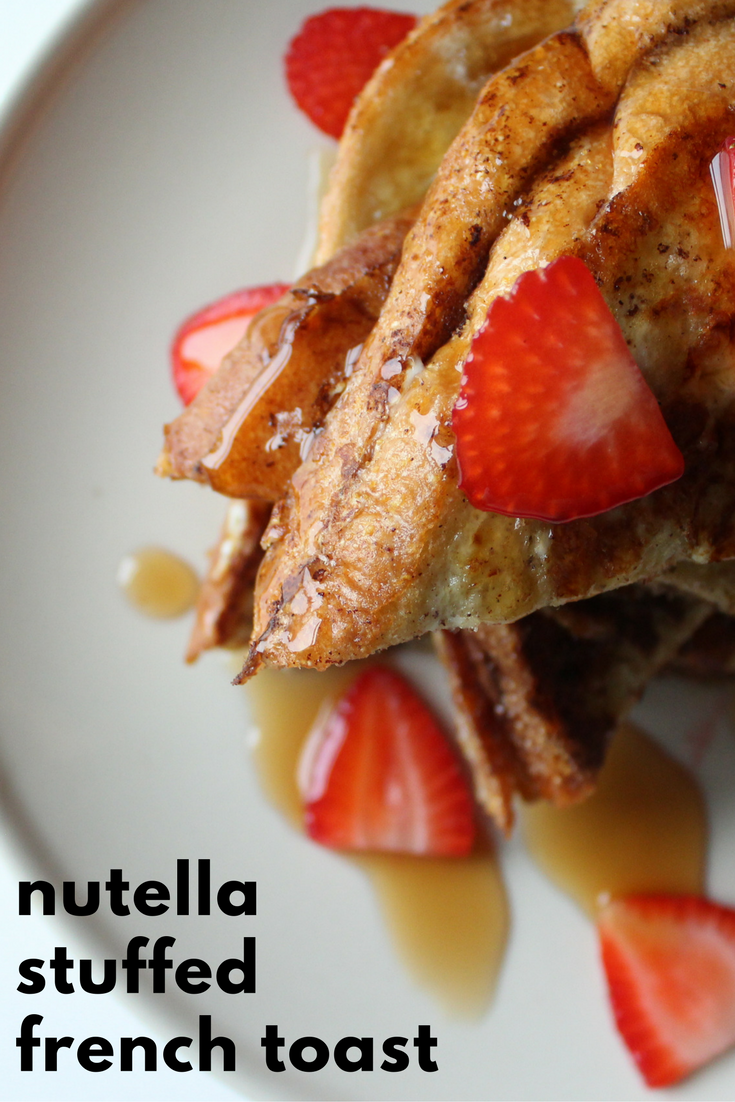 I love French toast. One of my favorite food guilty pleasures is French toast from IHOP. Have I ever told you that? I loved IHOP in college but as I moved further south, it became apparent to me that IHOP was no longer going to be in my vocabulary. That's right. I was in Waffle House territory now. Yes, I indulge in Waffle House every now and then (mmmm hash browns) but sometimes I just want French toast. And I'm sorry Waffle House, you can't give me what I need all of the time. When I can't get my IHOP fix, I do enjoy making  my own breakfast at home. Recently, I tried my hand at Nutella stuffed French toast – whoa.
John's initial reaction when I told him about the French toast was shock. He knows that even though I sometimes have a sweet tooth, I typically don't do a lot of sweetness for breakfast. This, my loves, was delicious! I mentioned not too long ago that I'm new to the whole Nutella game. I guess you could say I'm a little behind in my food trends – whatever. I started my Nutella experimenting with some Nutella hot chocolate and that did not disappoint.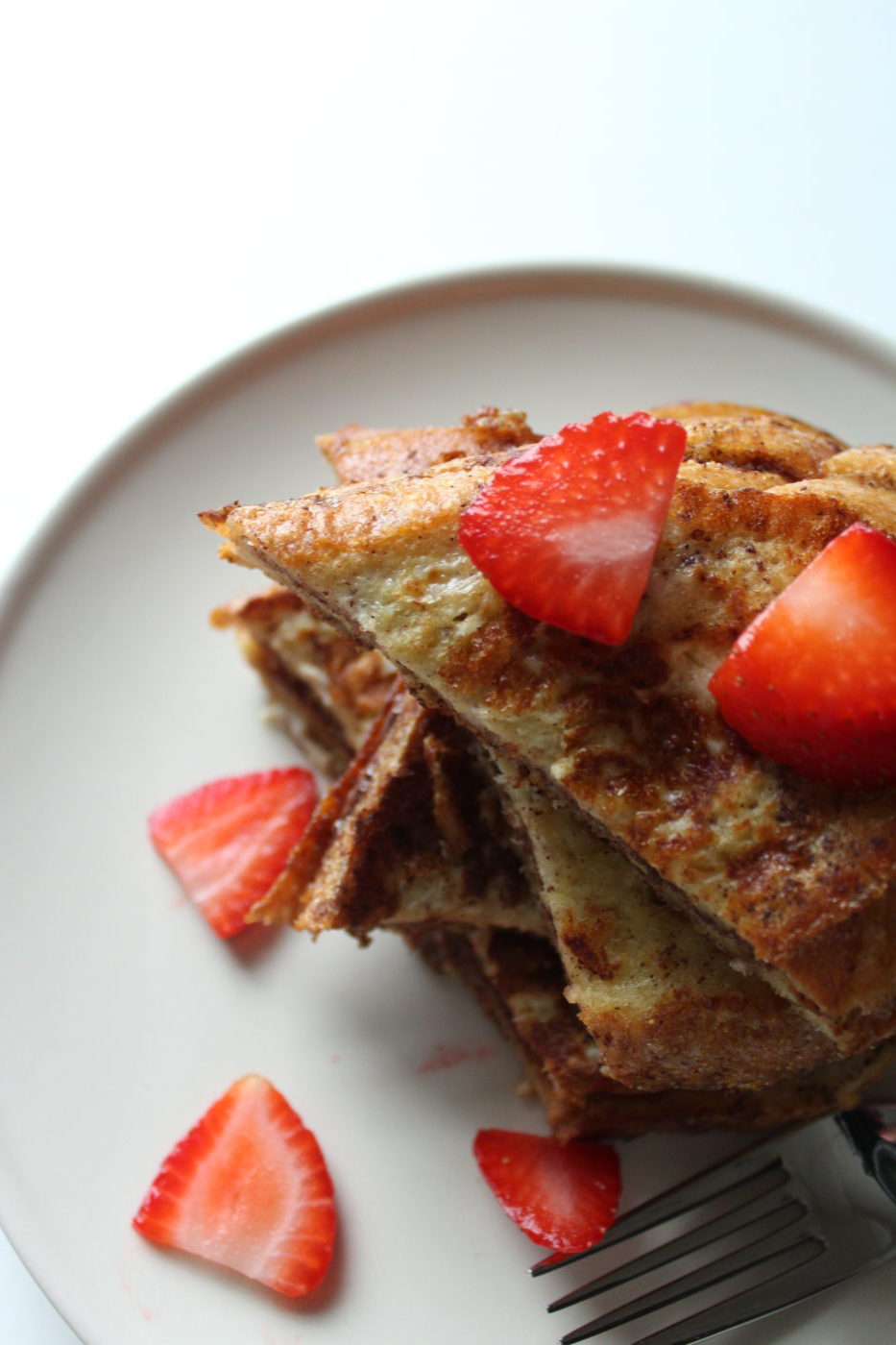 Since I have a very large container of Nutella in the cabinet, I wanted to start thinking of ways I could use it. I mean, you're not supposed to let it go to waste, right? So I started thinking and I eventually came up with stuffed French toast. Sure it's not a brand new recipe but it's new to me and I was excited to see what I came up with. Topping the toast with your favorite fruits takes it to a whole other level.

Nutella stuffed French toast – it's what's for breakfast
Ready to turn your breakfast up a notch?
Nutella Stuffed French Toast
Ingredients
Nutella
4 slices of thick bread (like Challah or sourdough)
2 eggs
1/4 cup milk
Cinnamon
1/2 tsp. vanilla extract
Butter
Fresh fruit
Instructions
Spread a bit of Nutella on two slices of bread then place the plain slice of bread on top.
In a shallow dish, whisk the eggs, milk, cinnamon and vanilla together.
Melt a bit of butter in a large skillet over medium heat.
One by one, take the Nutella "sandwiches" and dip them in the egg mixture (on both sides) then place them in the heated skillet.
Cook on both sides until golden brown.
Slice in half and top with your favorite fruits.
http://eatdrinkfrolic.com/2017/01/nutella-stuffed-french-toast.html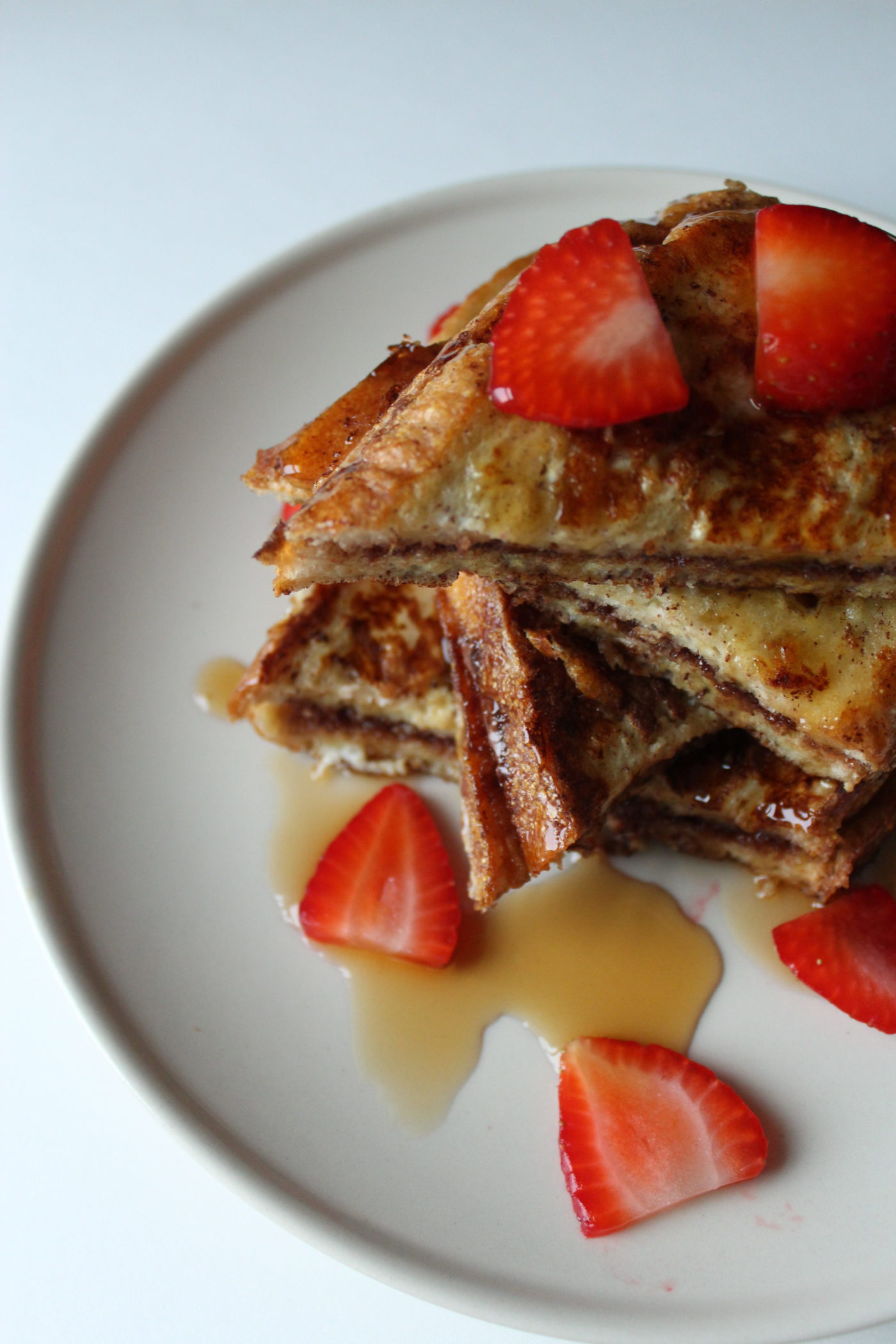 Save