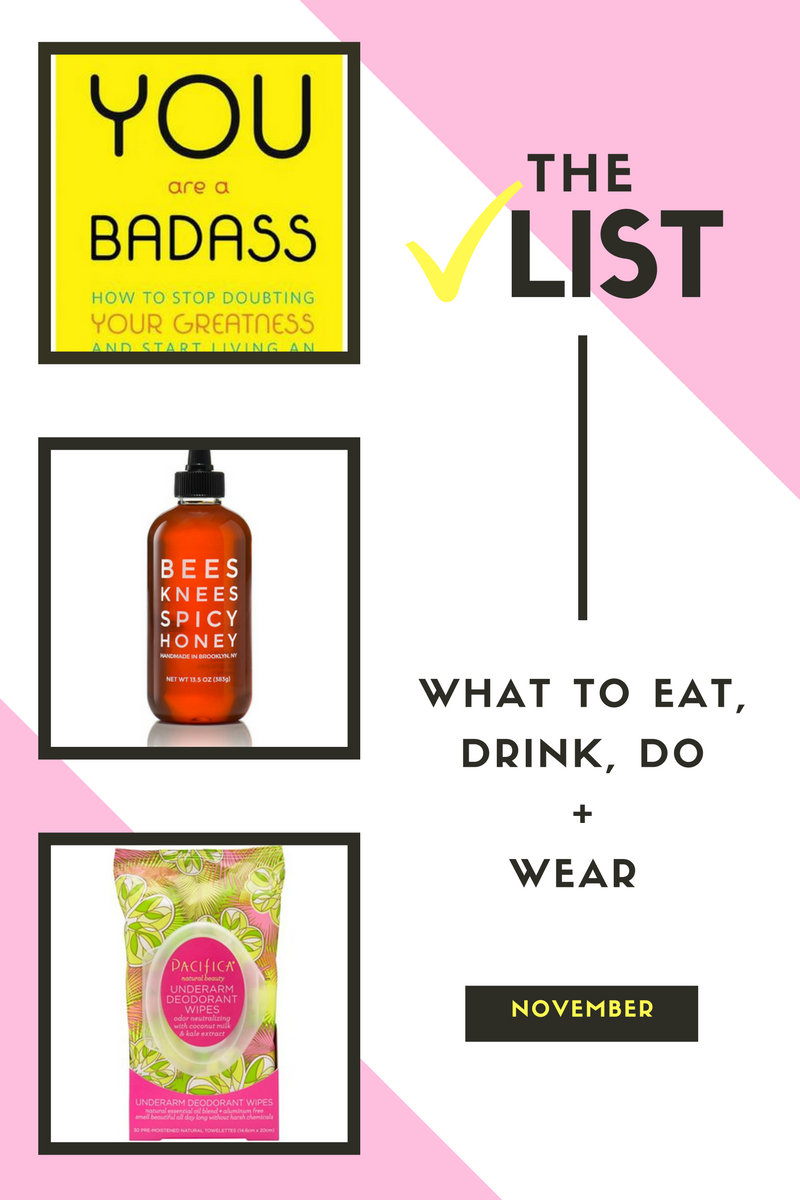 I remember in last month's Around the Web, I wrote about the weather and how it still felt unseasonably warm. Well, guess what, nothing has changed even though it's November. Now, please don't read this as a complaint, I love warm weather. However, it's a little weird that we've been breaking record 80 degree temperatures in November, don't you think? Even though I'm not a complete fan of cold weather, I can't say that I would mind if the temperatures got down to lower the 70's or even 60's. What I'm really saying is that I just want to wear cute blazers and my Zara blanket scarf. At any rate, in this month's things to try, I've got a delicious iced coffee to aid in the crazy warm temperatures (oh yeah it's good).
It's hard to believe that Thanksgiving is right around the corner. To prep for the holiday, I'm sharing a delicious mashed potato recipe in today's post too. It'll definitely impress your dinner guests. I hope you'll find this post helpful if you're trying to find something new to eat, buy or try.
Don't forget, if you have something you think I should try, email me: eatdrinkfrolic@gmail.com.
Things to try in November
Buy Bee's Knees Spicy Honey from Bushwick Kitchen. I've talked about this stuff before and I've used in a cocktail. It's so good! Not only is it great in cocktails but it's really tasty on toast, with cheese and in tea. It's my favorite.
With Thanksgiving right around the corner, you must eat these savory and flavorful caramelized onions mashed potatoes. They're easy and will impress your dinner guests!
Read a new book! A friend recommended Jen Sincero's You Are a Badass to me a while ago. If you're trying to create your best life and struggle with a bit of self-doubt, this is a great book to purchase.
Do you like goat cheese? It's a bit overpowering but I've found one that's delicious. Try this fig and balsamic goat cheese from Chevrai. This cheese isn't overpowering at all. It's sweet, a little tart and perfect with crackers, toast and fruit. I found mine at Publix.
Buy Pacifica Underarm Deodorant Wipes.  I tried these this summer and really loved them. They're great to just throw in your purse and use on the go. They're natural and perfect if you're leaving the gym and you don't have time to shower. They smell good too!
Drink a yellow tie from Greyfriar's Coffee. If you live in the Chattanooga area, be sure to stop by Greyfriar's Coffee and try their yellow tie coffee beverage (its to die for). It's cold brew, banana syrup, a little half-and-half and a whole lot of flavor. My words won't do it justice – go try it!