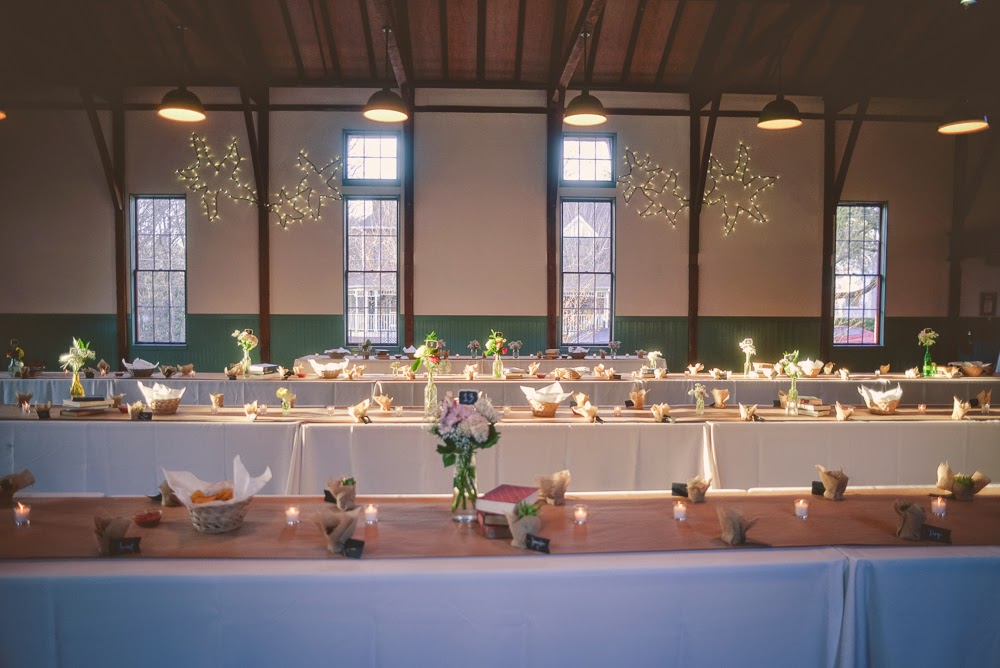 Our reception was pretty chill in the decor category. Sometimes I've seen weddings with over the top centerpieces and things hanging from the ceiling and even though that stuff is great if it's in your budget, it wasn't in ours so we got creative for our wedding reception. Etsy was our friend as were antique shops and thrift stores. I knew that I loved the the rustic look and I figured that out quickly; it saved me a lot of headaches and time during the planning process. Since I enlisted friends to help me (and I wanted them to remain my friends after the wedding), I tried to be pretty organized going into this process. Our ceremony and reception were held at the same venue but I think that's the norm now days, right?
Here 's what I knew as it related to our reception.
I knew I wanted a big window to display the seating arrangement, a variety of bottles for flowers and vintage books as part of our table design.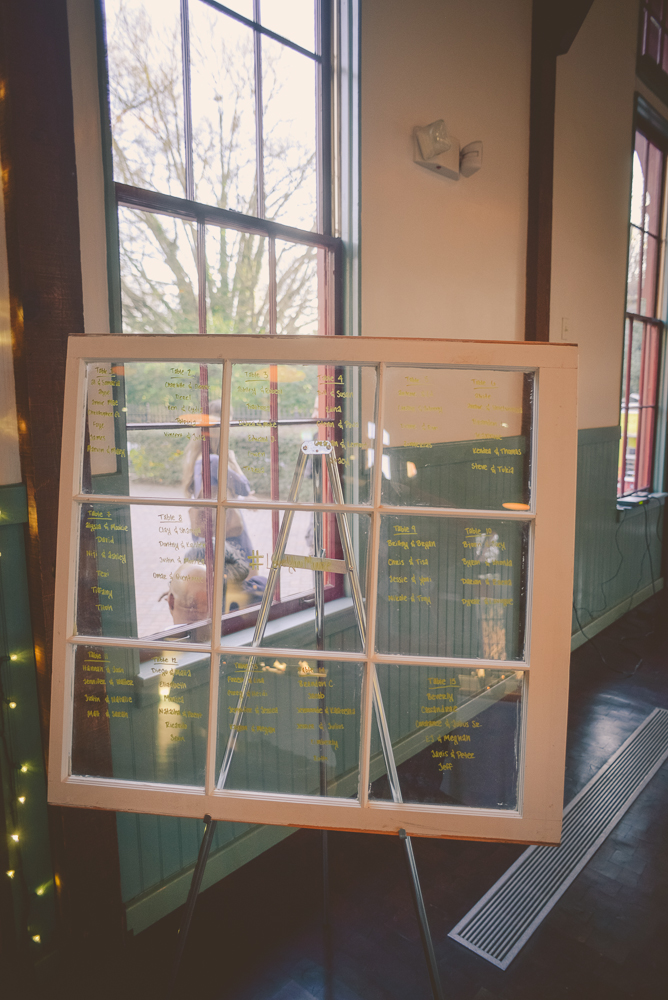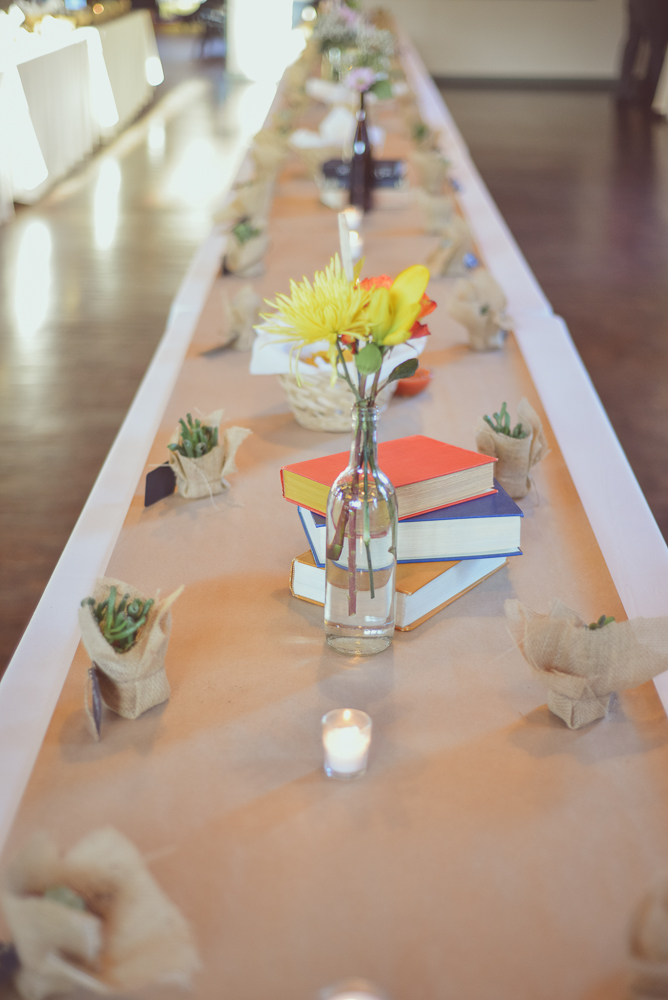 The original idea was to have a burlap runner going down each table but my friends who are super-smart encouraged me to do a butcher paper runner instead since it's less expensive and it still looks nice. Smart decision even though I still have a massive amount of butcher paper left over. Maybe I can use it for a crawfish boil?
The books. John works for a book store company so I thought it was cute to incorporate books AND he can get them for free or super cheap. So we paid NOTHING for our book centerpieces! I knew that I wanted some flowers but I didn't want them to be overwhelming. Just simple, mismatch flowers were fine with me. It's rustic, right? We also added a few pieces of dried lavender and yellow billy balls to our centerpieces because it's fun!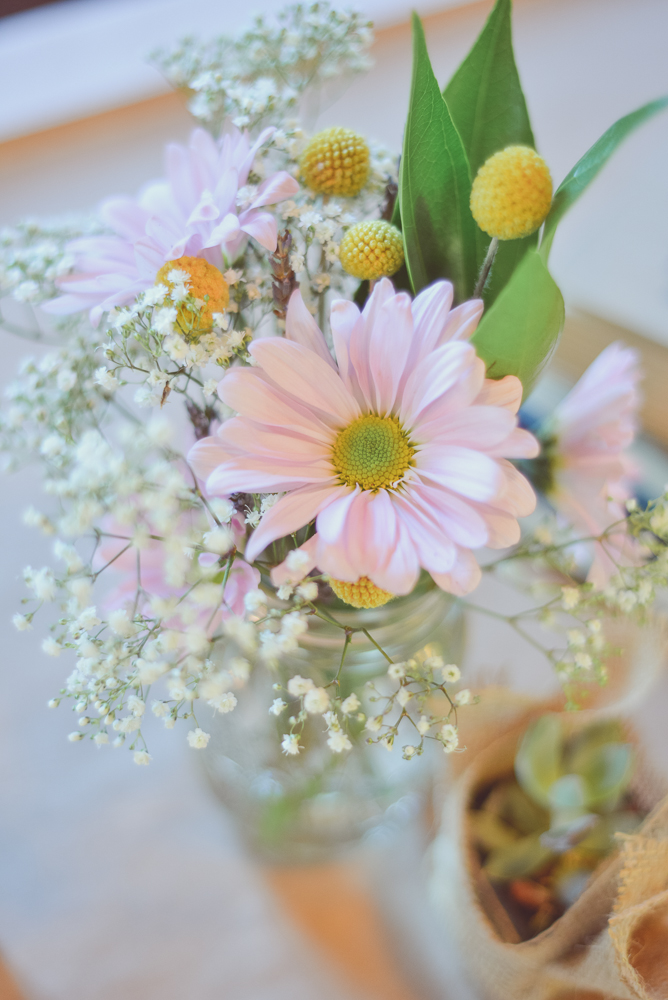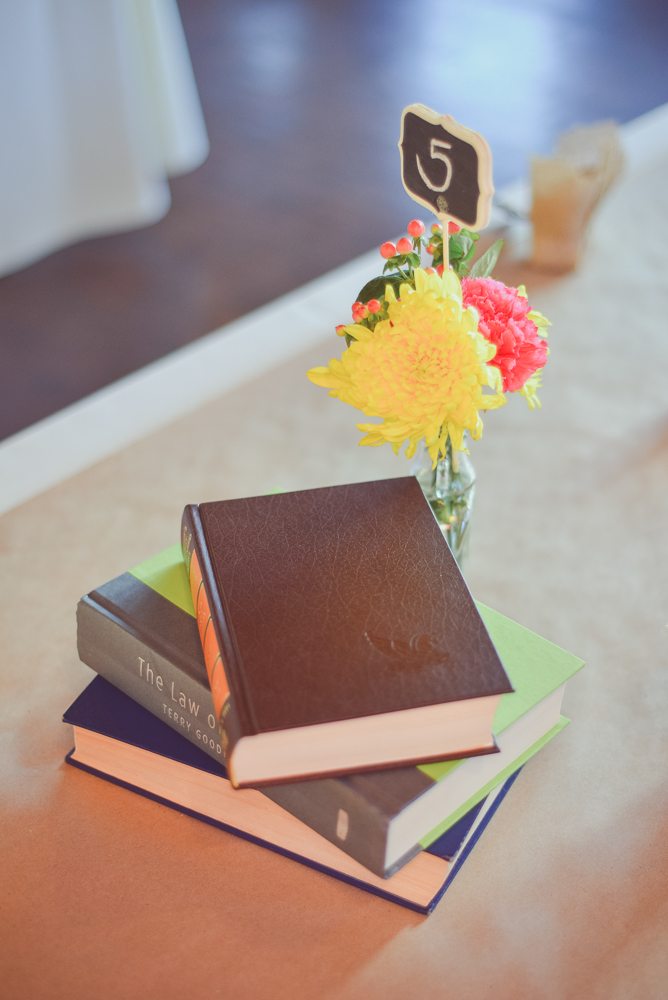 The drama of trying to figure out an appropriate and inexpensive wedding favor for your guests can definitely be difficult. We decided to pick something that fit in with our decor, easy to put together and something that our friends and family could hold on to for a bit of time after the wedding. So we went with succulents! Succulents are so cute and went perfect with our rustic themed wedding. I had a few friends over (Jennifer, Hannah & Monica…I LOVE you) the week of the wedding to help me assemble the favors, which also doubled as our name cards. We ordered the succulents from California and they arrived shortly before the wedding to ensure they remained fresh.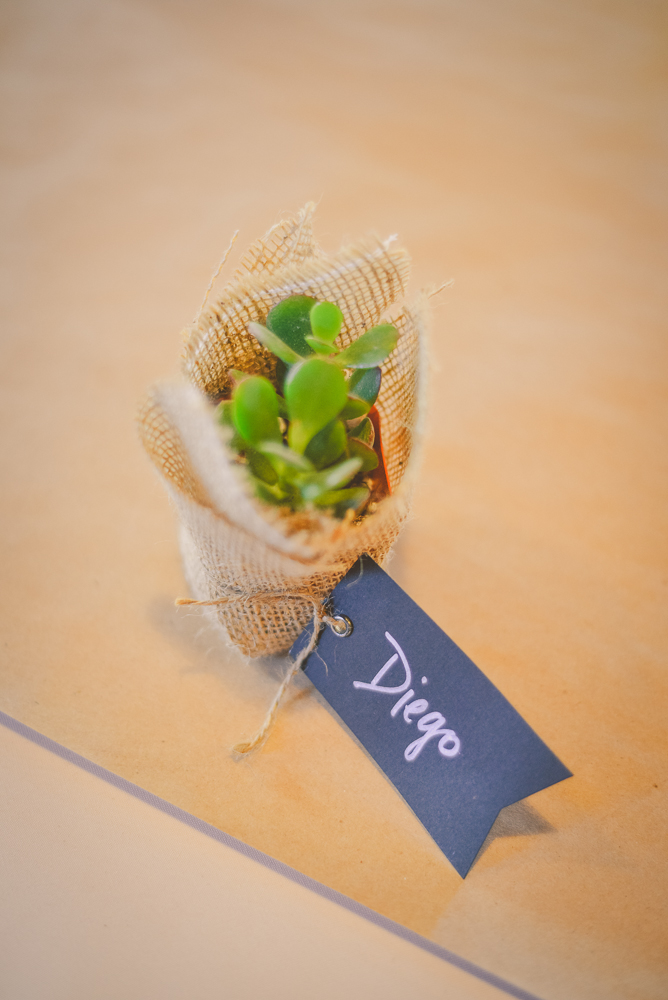 Food + Drink
From the moment John and I got engaged we knew we didn't want the 'normal' wedding food. We both thought a food truck would be the perfect option for us and it was. We went with a taco truck (Tex's Tacos) and it was amazing! There is nothing wrong with a traditional sit down dinner or buffet at a wedding. I went to tons of weddings last year and all of them had the most delicious foods. We just wanted to go with something that we loved and an option we knew our guests would love. If you hire a food truck for your event, be sure to hire additional staff to help clean up afterwards. We did and it was the best decision. Since we didn't have a 'real' cocktail hour, we had chips and salsa on the tables for folks to snack on as they waited for their tacos.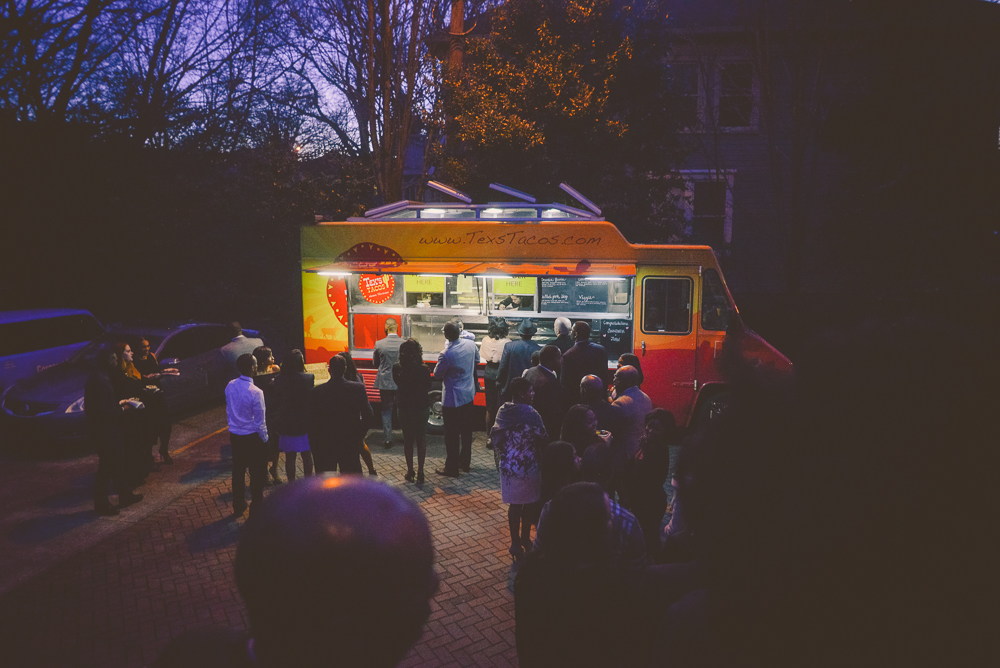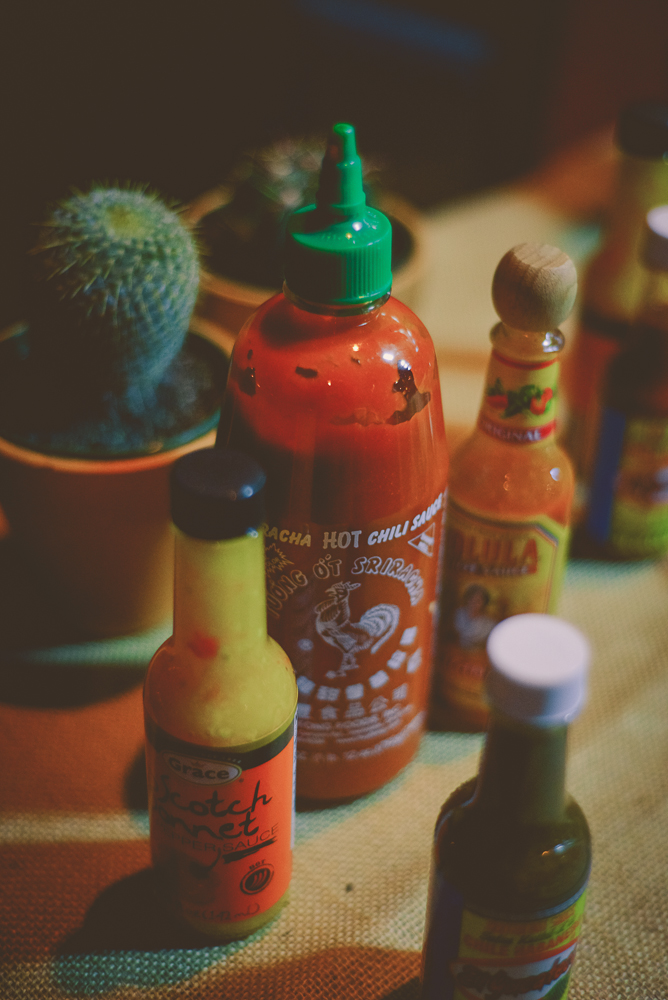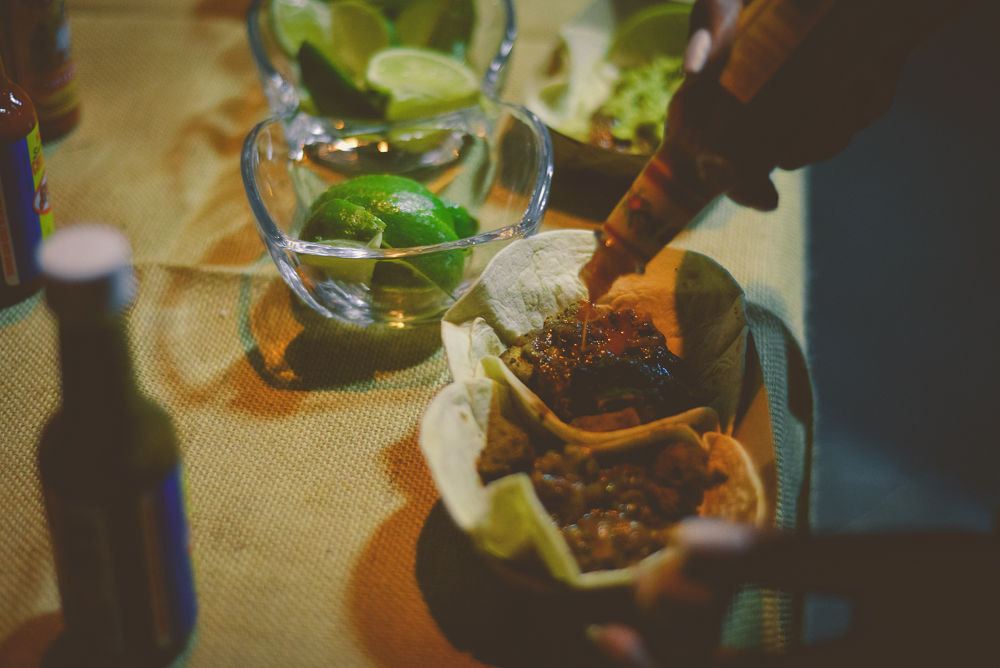 Lucky for us, we were able to bring in our own liquor to our venue. That gave us lots of flexibility to buy liquor from a local store (where we were also able to get a discount) and hire a couple of bartenders. Since we weren't charging for drinks, this process was very easy. If you're buying liquor on your own, check with the liquor store to see if they will buy back any unopened bottles. Some stores will do that but most will not – you never know until you ask.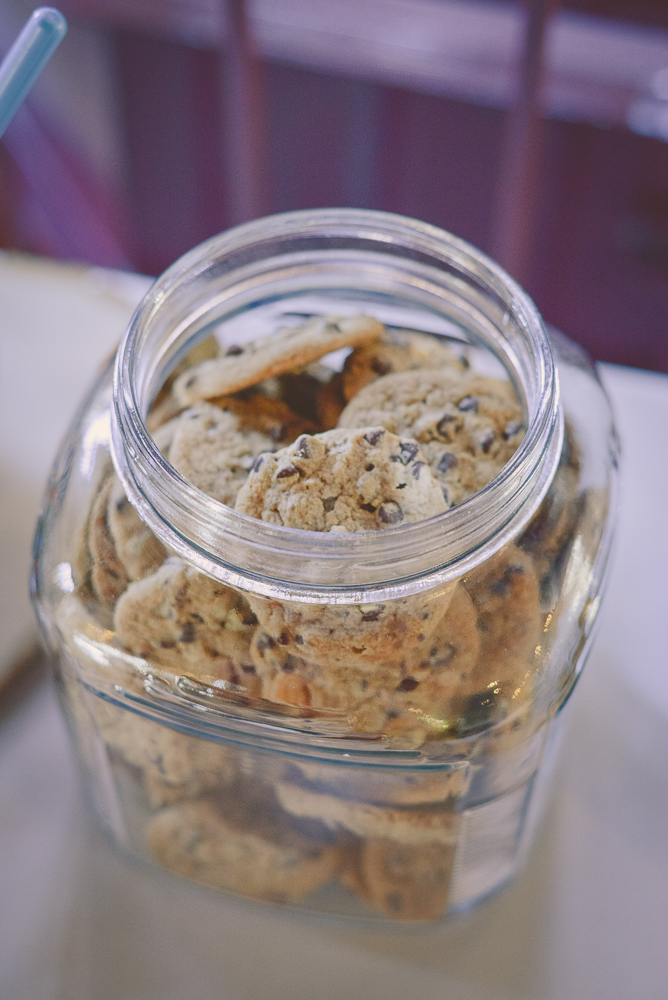 A wedding with no cake? Blasphemy.
We decided not to have a cake. Don't get me wrong, I love cake. Cake is delicious but we didn't need or want to do the whole cake cutting thing nor did we want to pay hundreds (maybe even thousands) of dollars for a cake. So, we opted for a cookie bar! It's easy and we provided small, kraft treat bags that guests could fill with cookies to take home.  We also (last minute decision) had M&M's. Most folks probably didn't get the reference but we had M&M's because our last names both start with an M. It was that simple.
And the cookies? They were from Publix.
Party!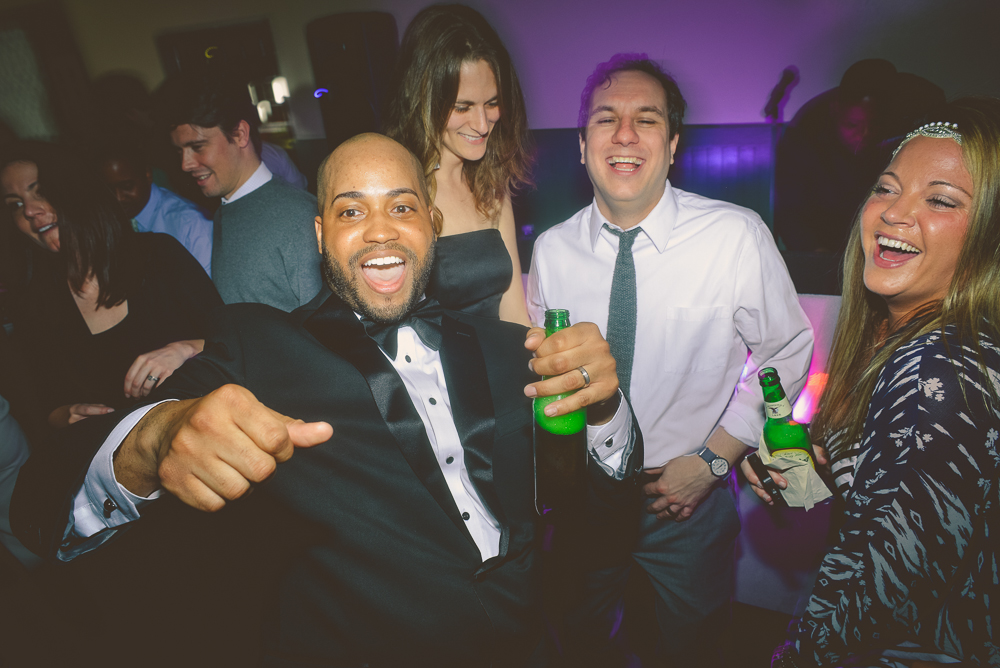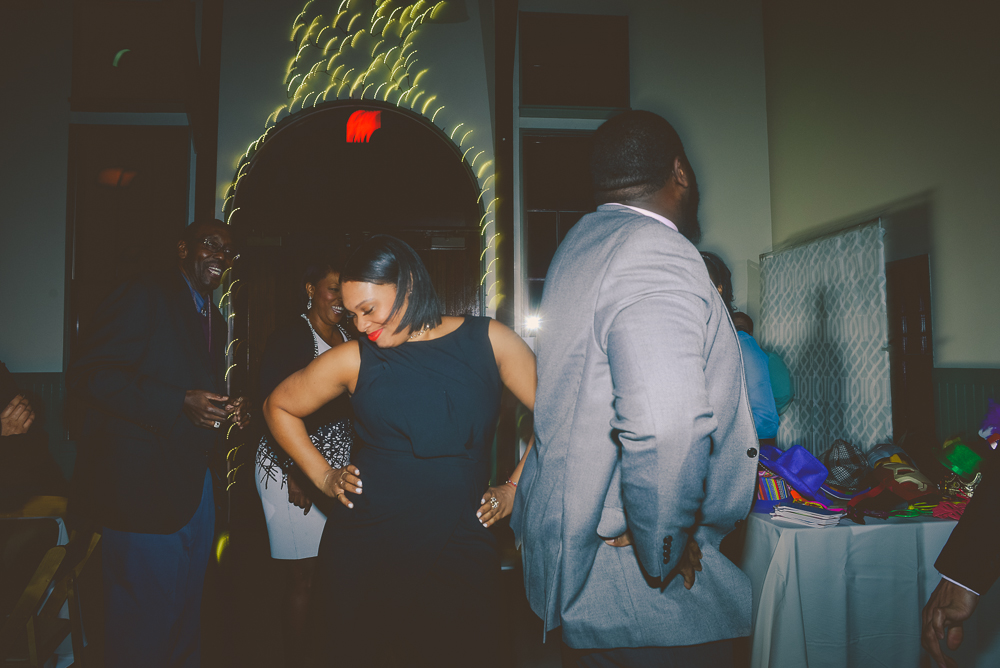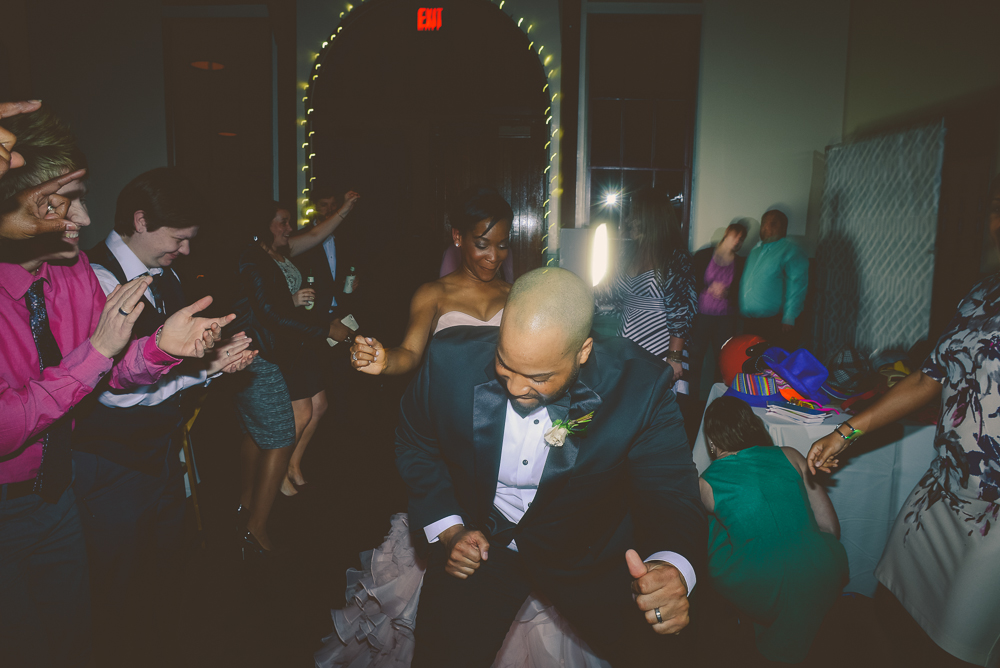 Like I mentioned yesterday, music was very important to us. Our DJ was great to work with and we were able to work with him to get just the right songs for our guests. We pretty much tailored our reception music to our liking as well as our guests. We knew everyone in that room (for the most part) and what they would want to hear. Sure, there were a few songs that the DJ played that weren't on our list but he's the DJ and knew what he was doing and we trusted his judgement. We wanted people to dance. I kept having nightmares before the wedding that no one would dance but lucky for us, our crew likes to party.
At the last minute of planning (literally the week of the wedding) an opportunity came about to have a photo booth at the ceremony. We couldn't say no! I'm so glad we decided to have a photo booth, it was a ton of fun! Here's our photo booth video:
Save
Save