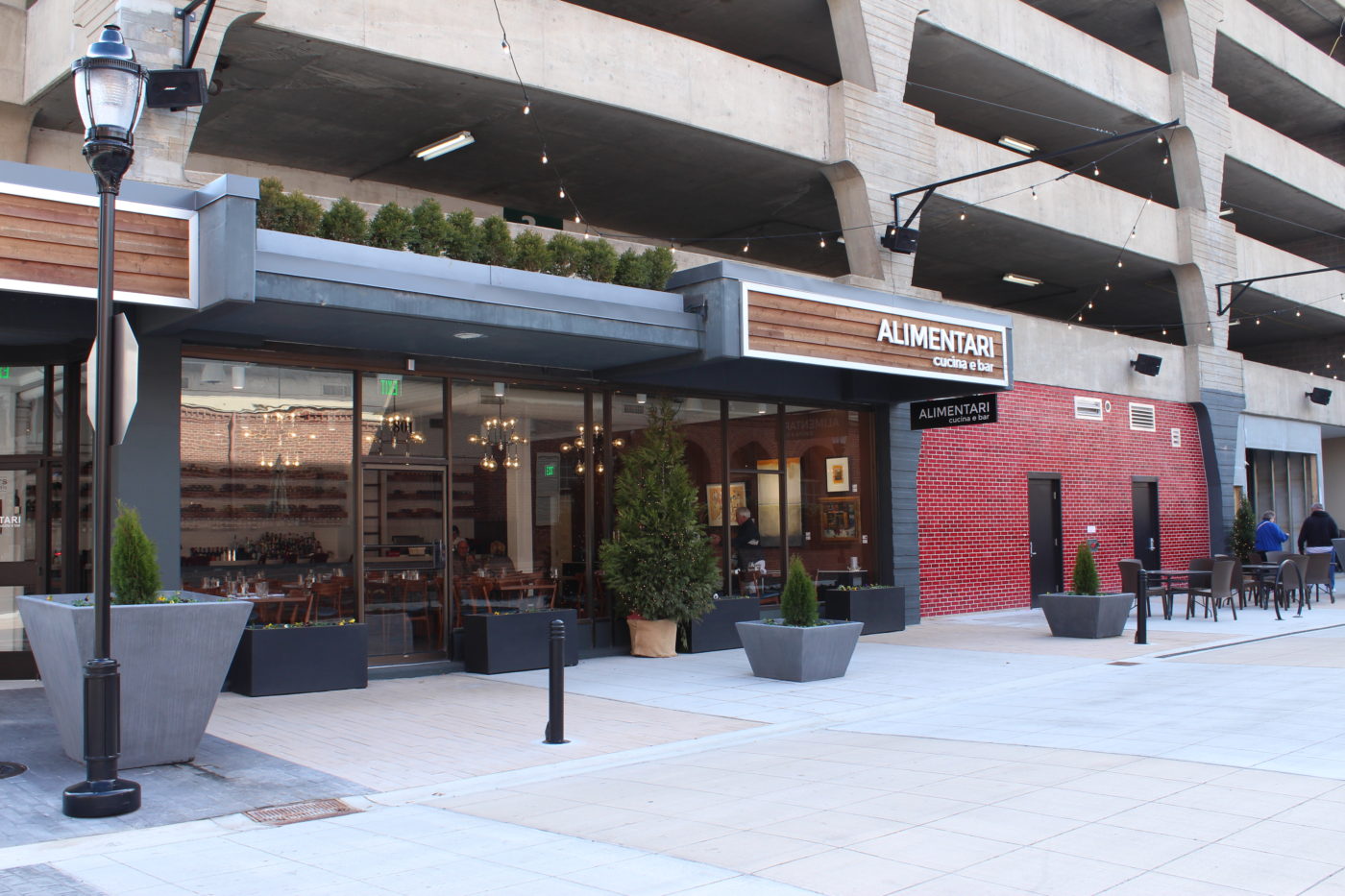 Over the holidays, I was longing to have a nice, sophisticated lunch. You know the type of lunch where you show up wearing lipstick and it's not frowned upon to have a cocktail? I wanted one of those. Oftentimes, when I have lunches during the week, they're not very upscale. It's either me grabbing something quick while I type away at my laptop or it's me eating a burrito on my couch. Not that impressive. Lucky for me, I had a chance to have a semi-fancy lunch at Alimentari over the holidays and it fulfilled my 'ladies who lunch' needs.
Alimentari is a newly opened restaurant in the West Village neighborhood. That area of Chattanooga is gorgeous; I can't wait to explore it more when it's warm outside (I'm a hermit when it's cold). The neighborhood boasts twinkle lights that hang beautifully from the buildings, while a new Westin hotel stands proudly in the forefront.
The West Village also has a Pinkberry and a Peet's Coffee, which stands with other local businesses that have been part of the neighborhood for quite some time. I think more businesses are planned for the area and I can't wait to see how it all unfolds.
Lunch at Alimentari
Alimentari is simple Italian inspired food. With menu items like panna cotta, risotto and house made pappardelle, the options are endless.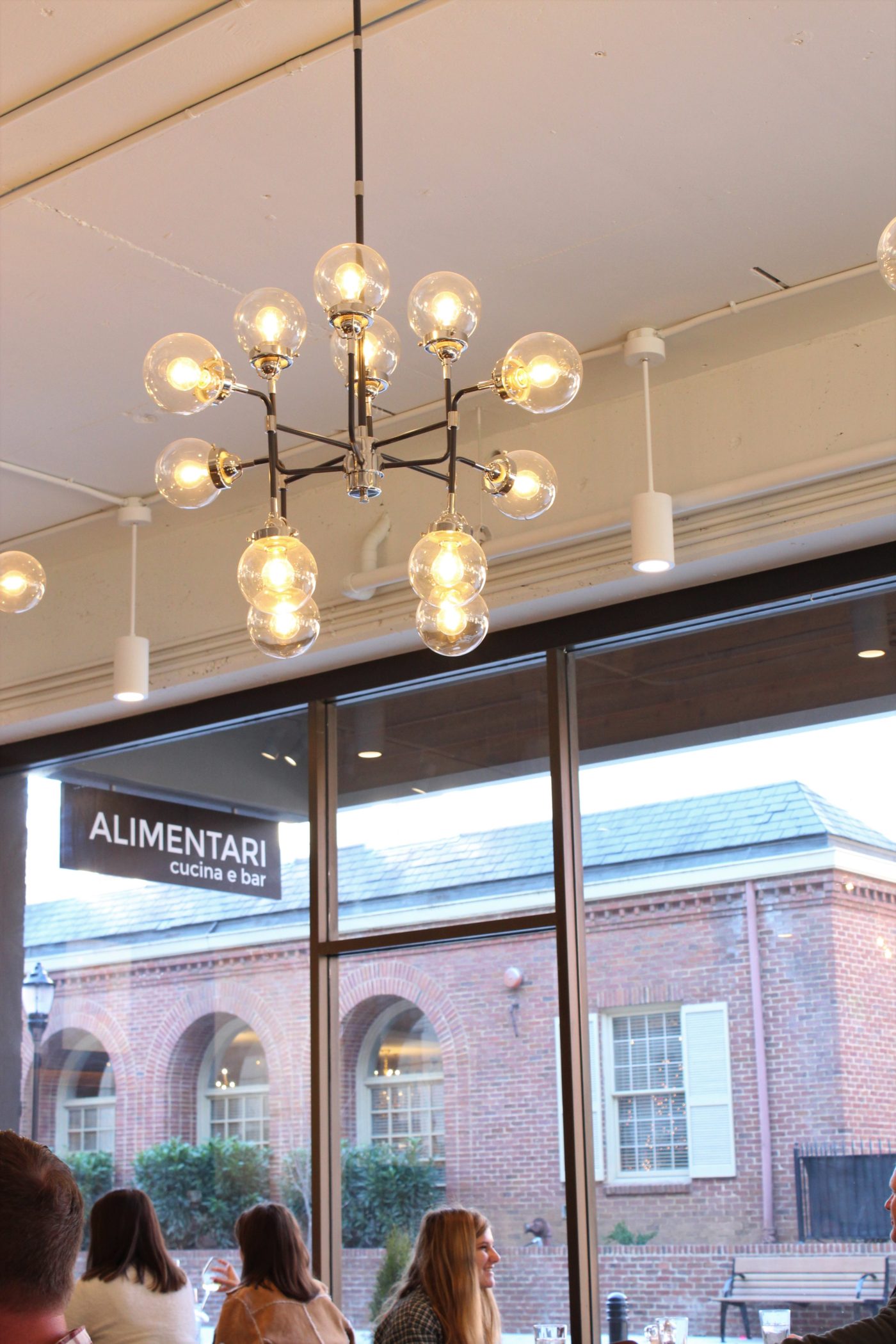 On my lunch date, as I sipped on a midday gin and tonic, we also noshed on bread and an additional appetizer of burrata. Because one serving of bread isn't enough. I feel like a true semi-fancy lunch should always include a cocktail and an appetizer.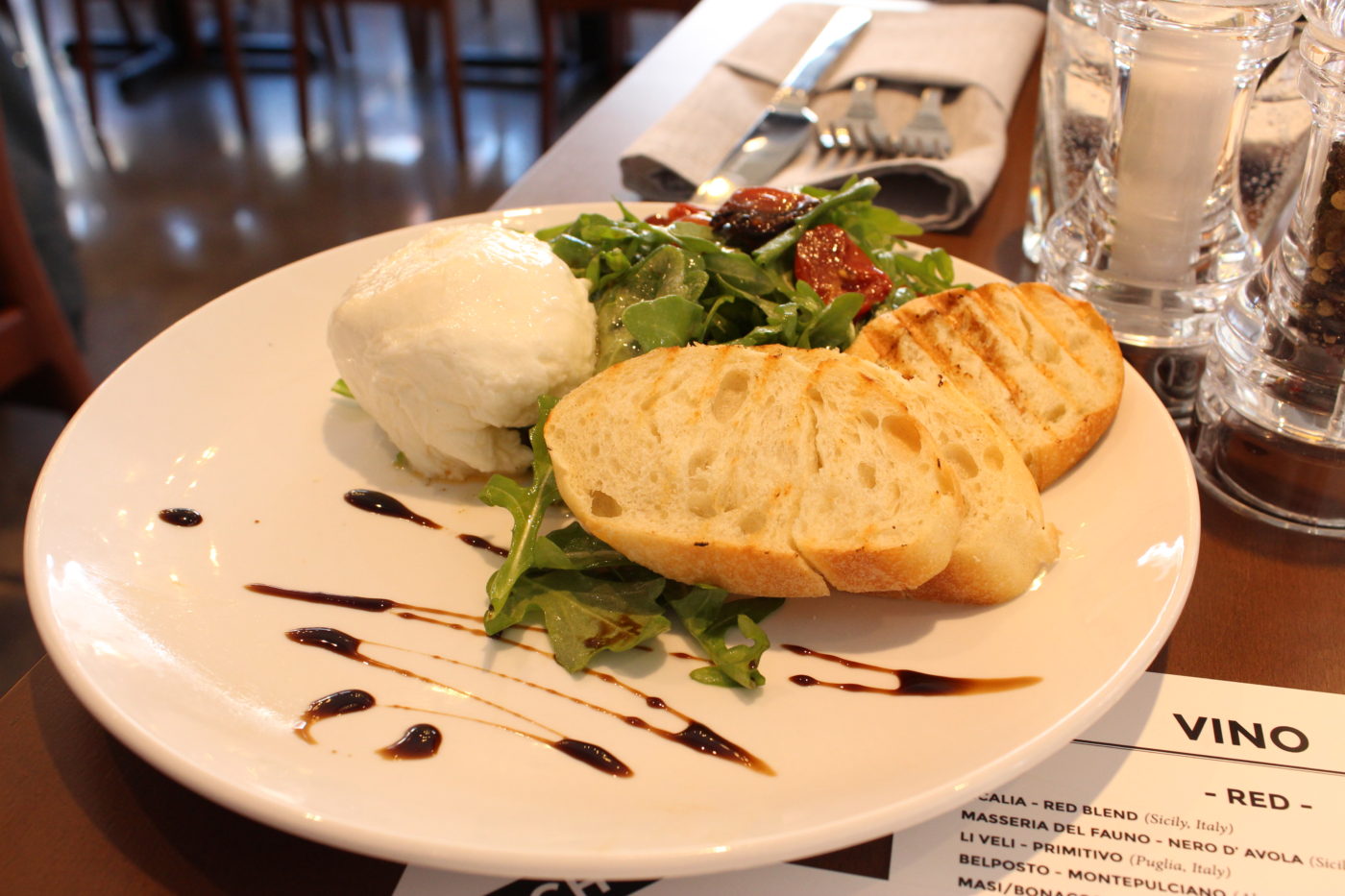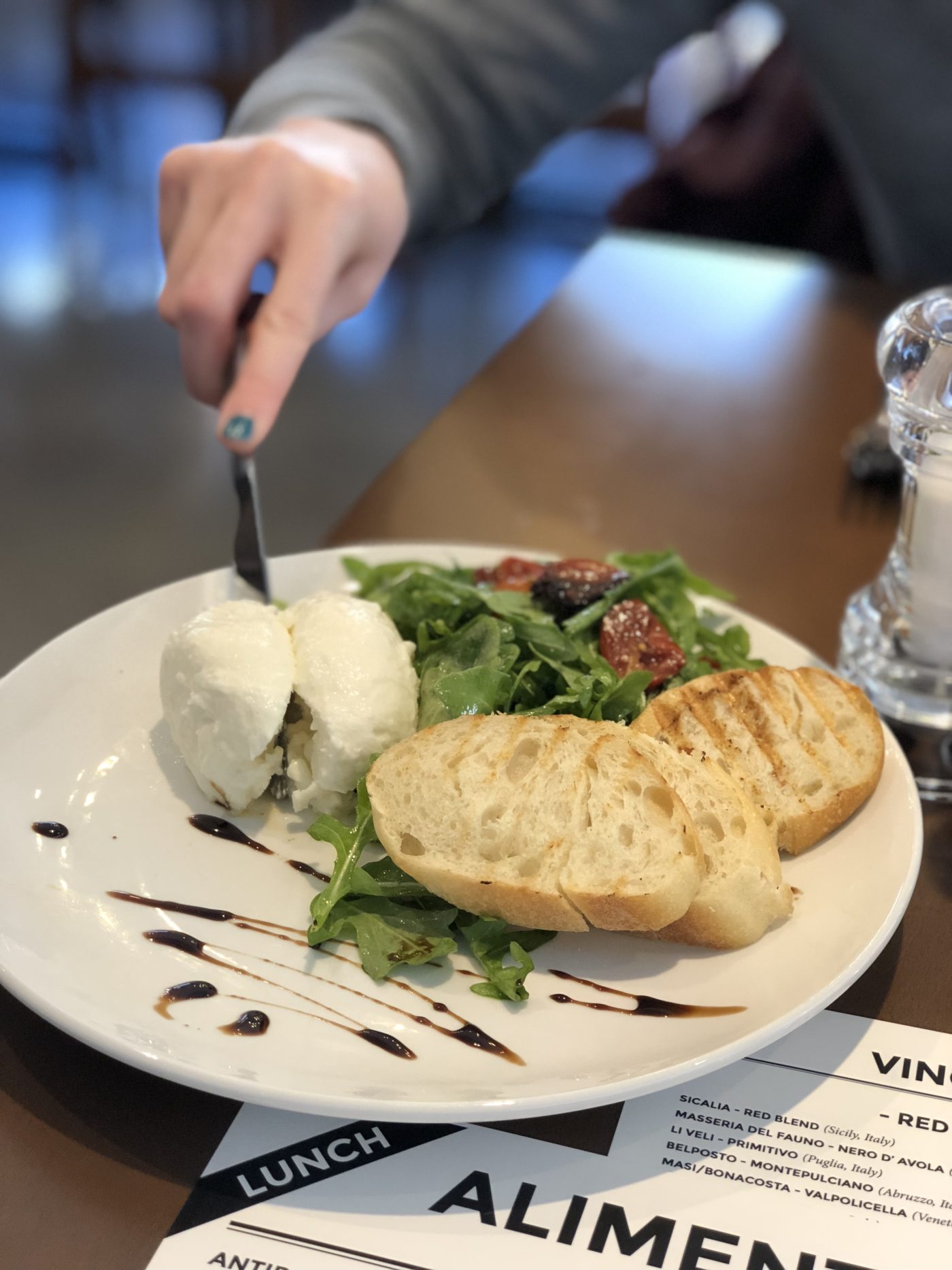 Usually if I'm dining on Italian food, you wouldn't have to twist my arm to order a big bowl of pasta. This time around, though, we decided to split a panini and a pizza – sounds reasonable. We went with the prosciutto panini, which was filled with arugula and a delicious fig jam. For the pizza we decided to go with the quattro formaggi, which was cheesy and topped with pears and honey.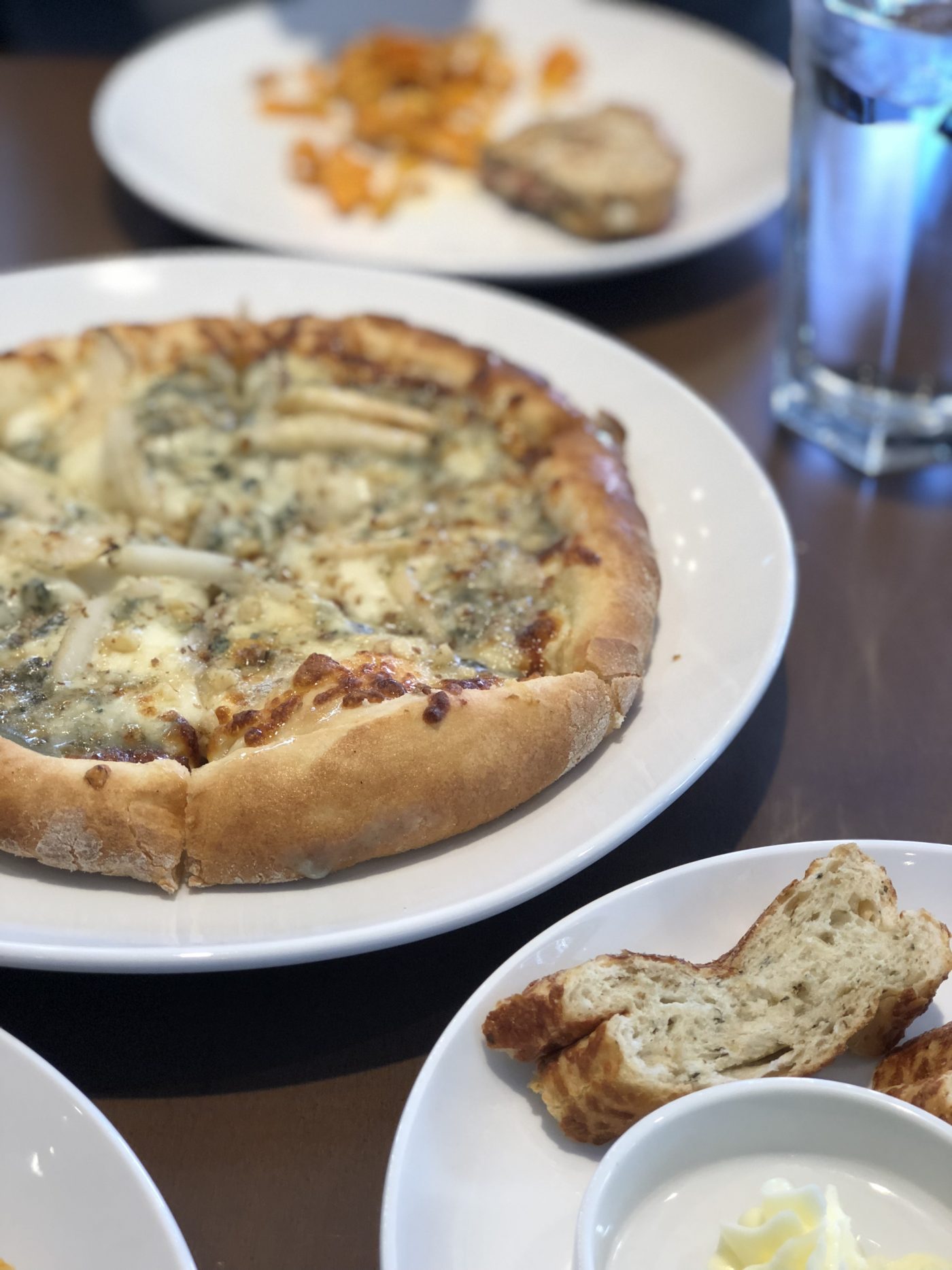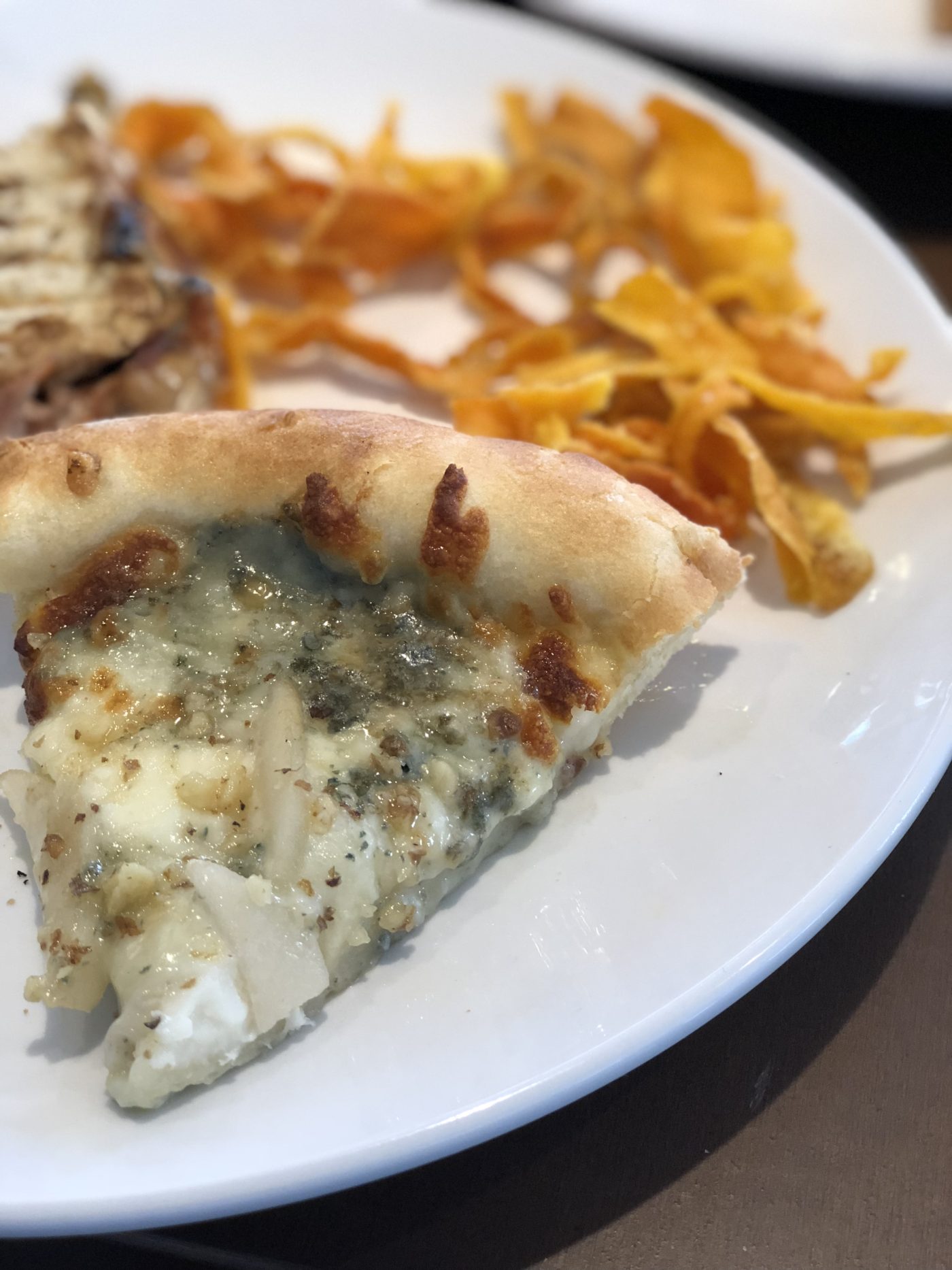 Aside from the food, the restaurant itself is gorgeous. There are windows located all around the restaurant – letting in optimal sunlight. And don't forget about the bar – it's beautiful! Pull up a chair and enjoy a cocktail or a glass of wine.
If you go:
Alimentari Cucina e Bar
801 Chestnut Street, Chattanooga, TN 37402
Monday-Saturday: 11-9:30pm
Sunday: 11-9pm