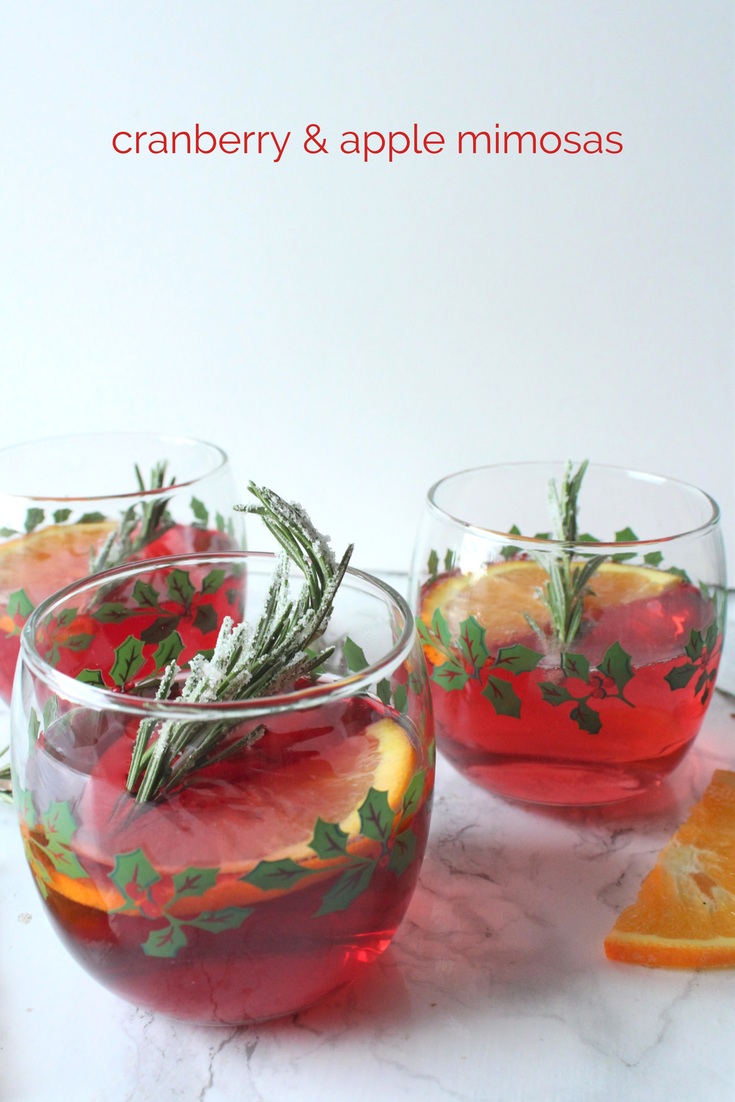 I can't stress enough how much I hate being cold. I mean, admittedly, I live in the South so winters aren't as bad as they are for my friends who live up north.  Sometimes it gets pretty bad but other times, it's technically tolerable but I'm just a grouch when it's cold. I grew up in Virginia and went to college in the Washington D.C. area so I've seen my share of snowy winters and nope, not my thing. The one thing I like about the fall and winter seasons is having access to different types of herbs and spices. It feels like winter outside but since technically it's fall, I thought I'd share an easy fall mimosa idea.
Let's be honest, this mimosa can be enjoyed at anytime of the year, it doesn't have to be fall. But for some reason at the start of fall, I start to think of different flavors I'd like to incorporate in my food and drink. Cranberries and apples are definitely two of those flavors. They also usually carry over into the winter though. I mean, apple cider is seriously one of my favorite beverages to sip on in the cooler seasons. Whether it's served warm or cold, I'm always down to enjoy some apple cider.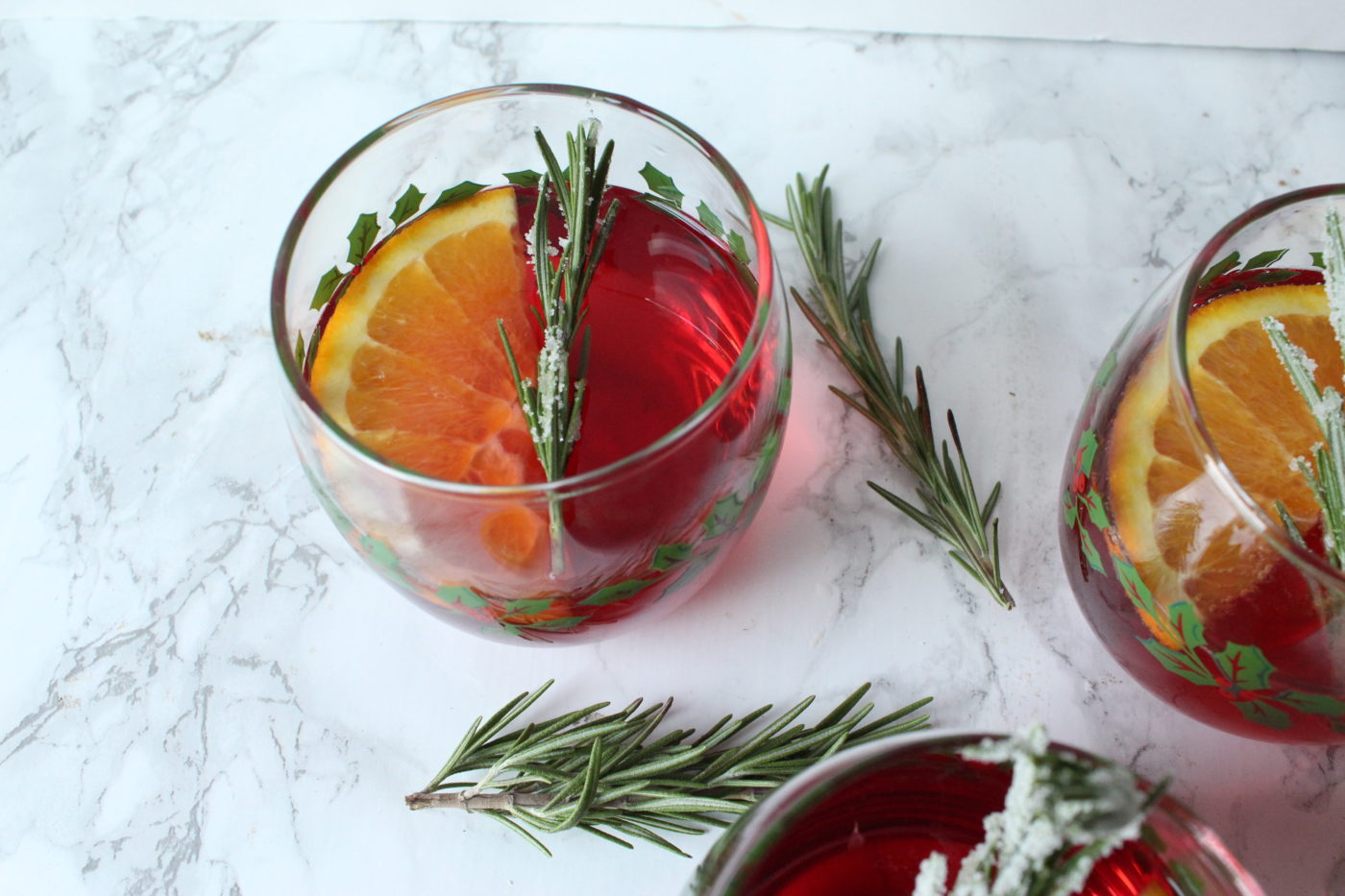 I think the idea of cranberry flavor comes from Thanksgiving. Cranberry sauce isn't generally something on my dinner table but I still associate fall flavors with cranberries. This fall mimosa is the perfect for a Sunday brunch at home. I mean, you could actually drink this anytime – you don't really need a special occasion. I drank a couple of these as I cooked and cleaned the kitchen. It made for a productive day.
Fall mimosa: cranberry apple mimosas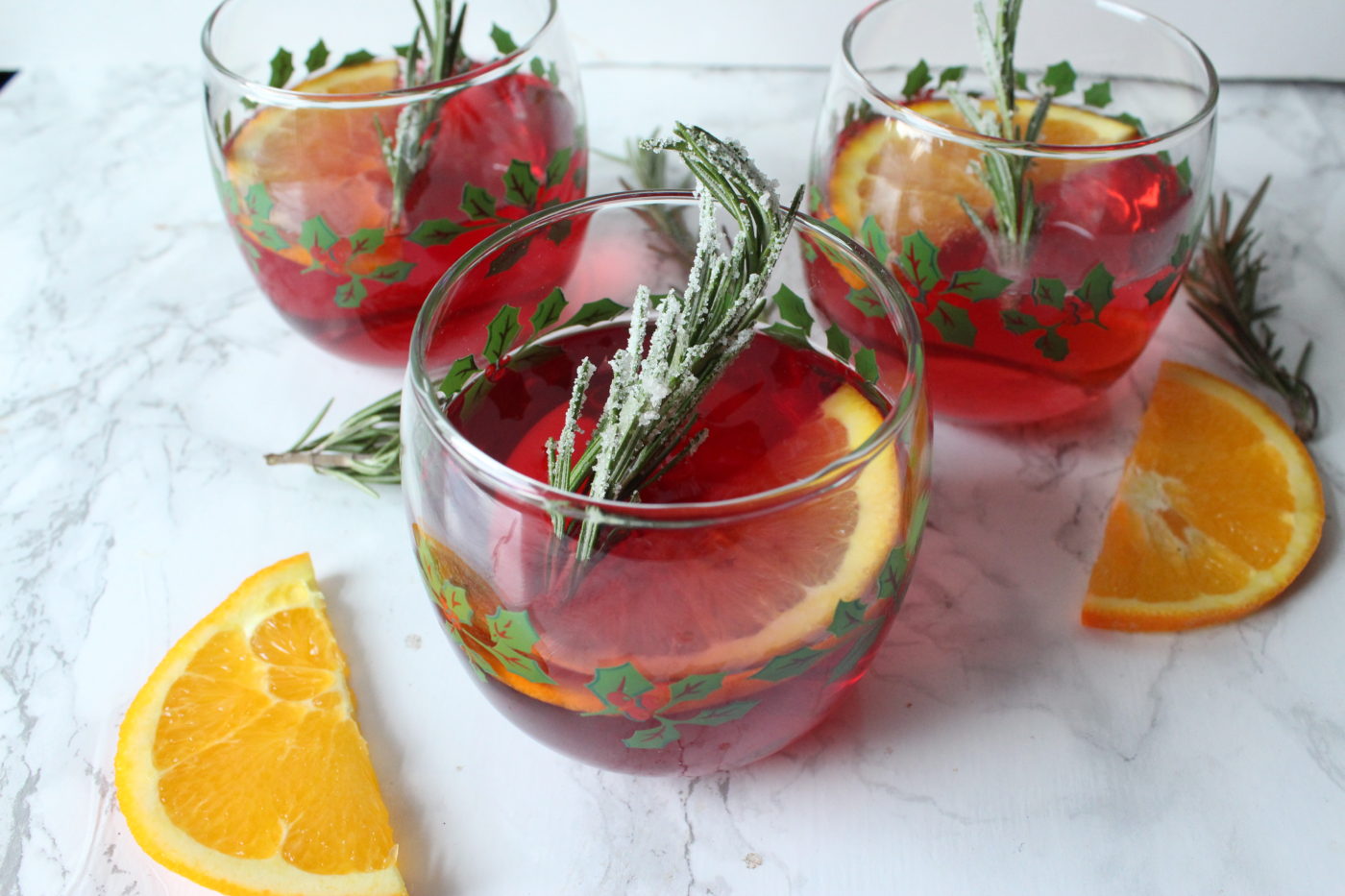 We all know that mimosas are typically orange juice and champagne. That's what this is too but there's a little of a secret ingredient that you can add in if you're feeling like it's a bit too tart. Sometimes cranberries are too much for me. Anyway, my 'secret ingredient' is an apple simple syrup. I made it for this drink and it's seriously so good. It's great for cocktails, obviously, but it's great for tea too.
Anyway, this simple syrup is the perfect solution if your fall mimosa is too tart. All you need is a couple of drops though; you don't want it to be too sweet.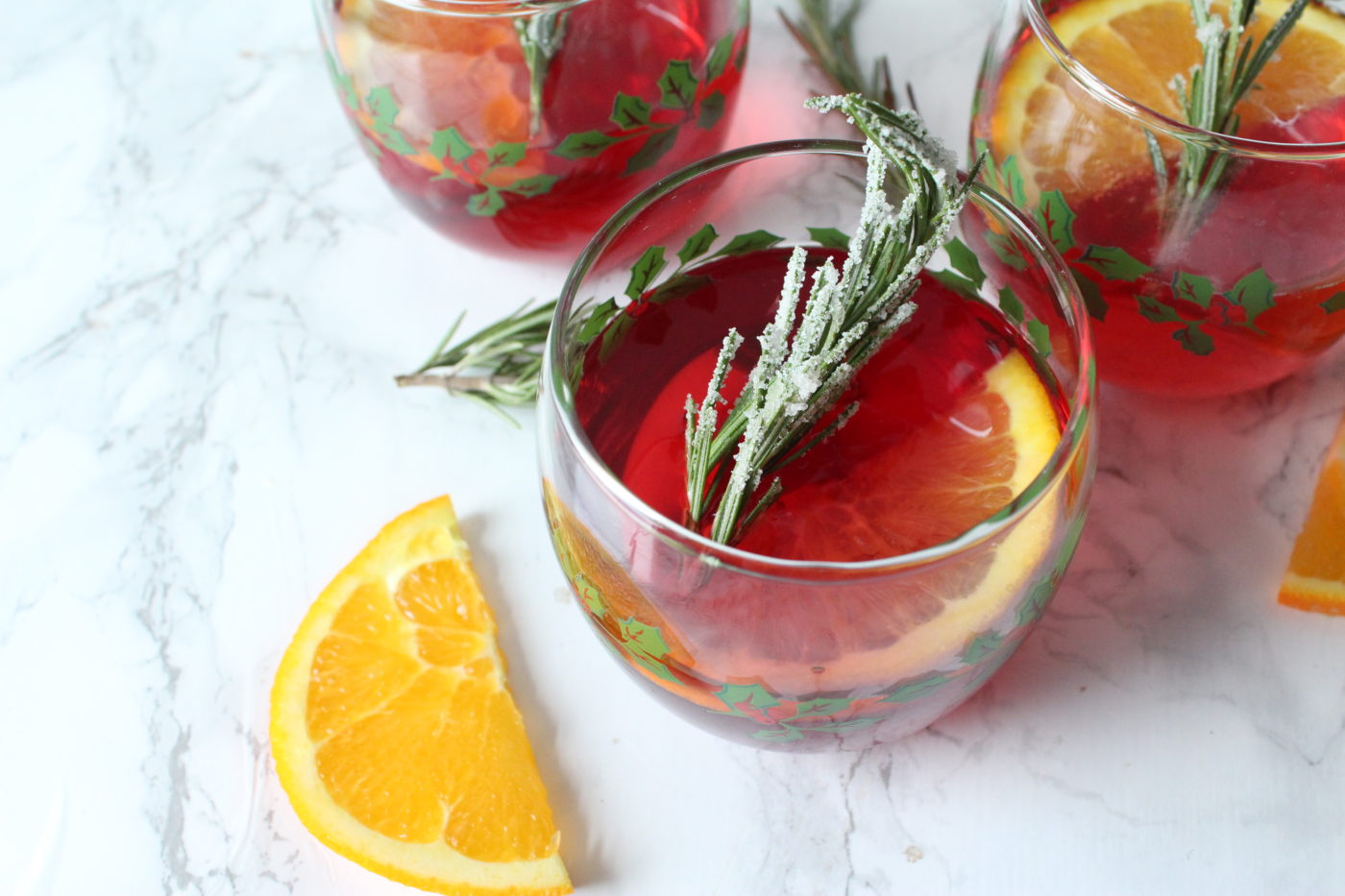 Ingredients
Cranberry apple juice
Champagne
Apple simple syrup, optional
Sugar
Rosemary sprigs
Orange slices
Instructions
Pour champagne in your glasses then top with juice. If using, add in a couple of drops of the apple simple syrup.
Pour a bit of sugar in a shallow bowl or plate.
Using lime juice or water, wet your rosemary and roll it around in the sugar.
Garnish your mimosas with the sugared rosemary and orange slices.
http://eatdrinkfrolic.com/2017/12/fall-mimosa-flavor-cranberry-apple.html