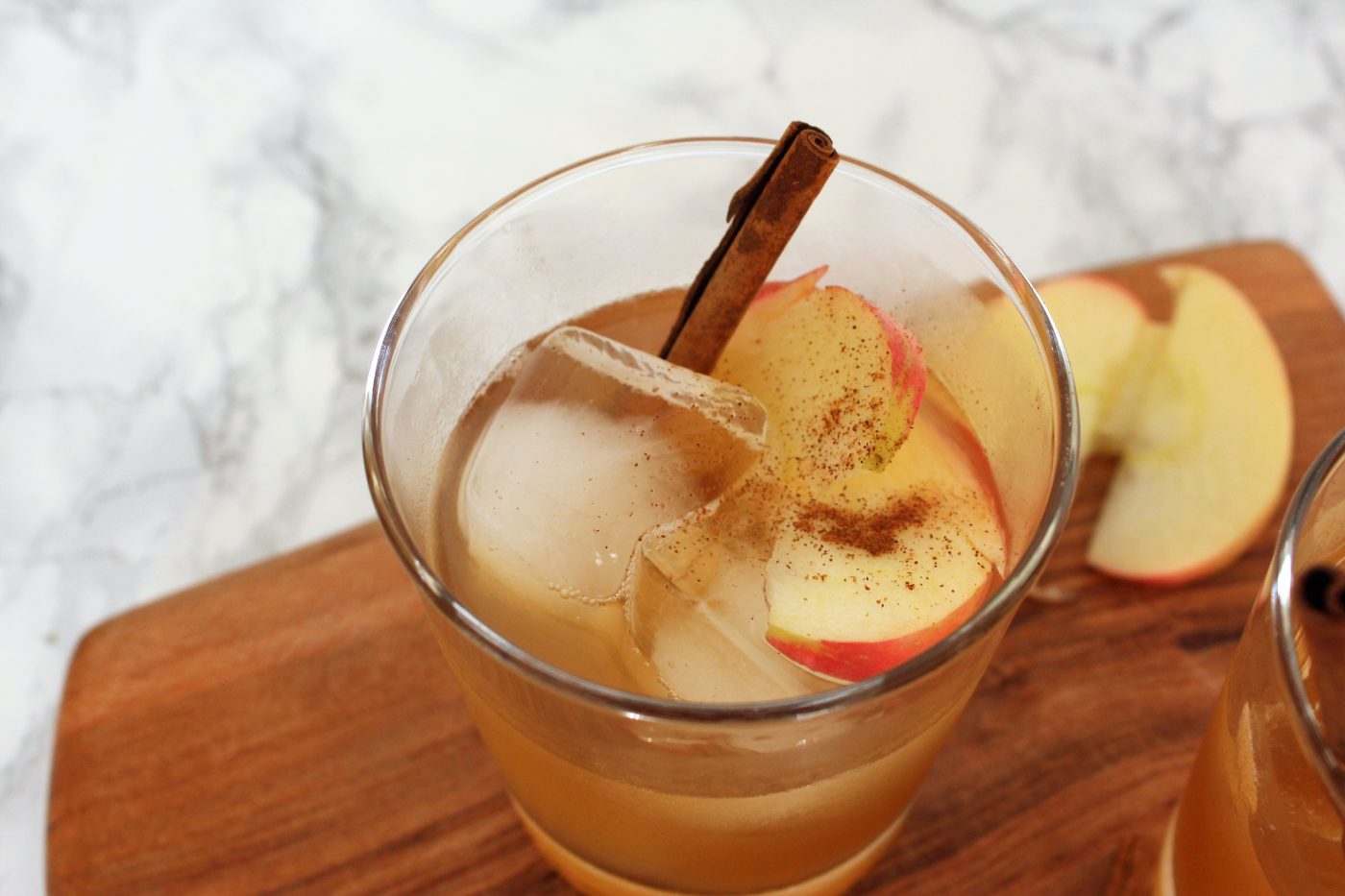 You know how I feel about spring and summer – it's my favorite. However, what I love to embrace about fall is the cocktails. Sure, I'll drink some of the same beverages year round but really, I like to adapt with the seasons. Fall means there are lots of dark, warm liquors like bourbon and whiskey. I usually like to pair those drinks with apple ciders, ginger beer and cinnamon. Those are fall flavors, right? Well, today's drink is the epitome of fall. It combines all of those fall flavors (with the exception of ginger beer) and it's truly a fall favorite. Today I present a Honeycrisp apple old fashioned. Have you ever heard of such a thing? It's so good!
I must admit, the idea didn't start with me. I'm not sure where it originated but I found this yummy fall recipe over on How Sweet Eats (a blog that I love). I almost jumped for joy when I found it. Not only do I love an old fashioned but Honeycrisp apples are seriously one of my favorite apple varieties. No lie.
So, I feel like I go through different phases when it comes to apples but the Honeycrisp apple has been my tried and true for a few years. It's totally normal to have specific apples varieties that you prefer, right?
Classic apples like Granny Smith, Gala, Red Delicious and Fuji are my go to apple purchases when I want/need an apple in a hurry. Granny Smith apples are very tart and great for baking pies but the other ones are fantastic for snacking. Then, I discovered Pink Lady apples. Pink Lady apples (also known as Cripps Pink) are pretty delicious as well. Until I found Honeycrisp apples, which have been my favorite so far. What's even better than a plain Honeycrisp apple is a Honeycrisp apple old fashioned.
Let's get a little nerdy for a second. I did a little research on Honecrisp apples and discovered they were developed by the University of Minnesota specifically for growers in cold climates. According to the site, Orange Pippen, it is sometimes marketed as a Honeycrunch apple. Most of the planting for Honeycrisp apples take place in New England, Minnesota and Washington State. They're pretty sweet with very little acidity. Maybe that's why I like them so much.
Fall inspired cocktail: Honeycrisp old fashioned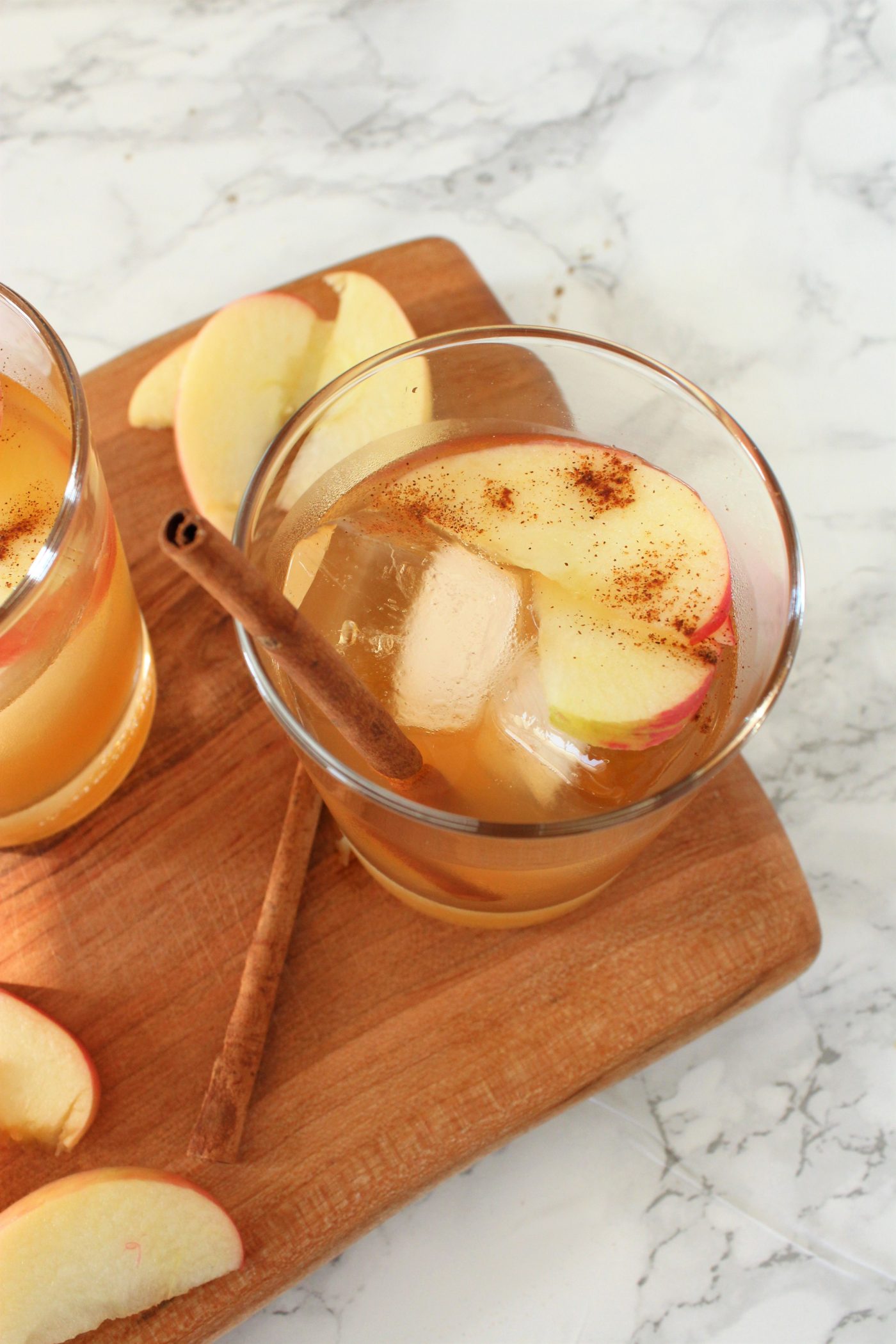 Another thing to keep in mind is that this cocktail could probably be made with any type of apple. The process would be the same so if you can't find Honeycrisp apples or if they're not your apple of choice, feel free to substitute. I think Honeycrisps are a great choice because they're so naturally sweet. You can head over to How Sweet Eats for the full recipe – I didn't really change a thing.
The only addition I made was by adding a few dashes of cinnamon to the apples + water mixture. There's something about cinnamon that adds a little extra flavor to it. I promise you're going to absolutely love this drink. The apple simple syrup is so good, I wanted to drink it but don't worry, I didn't. If you're looking for a beverage to serve during Thanksgiving dinner, this would be a great choice too.
Cheers!