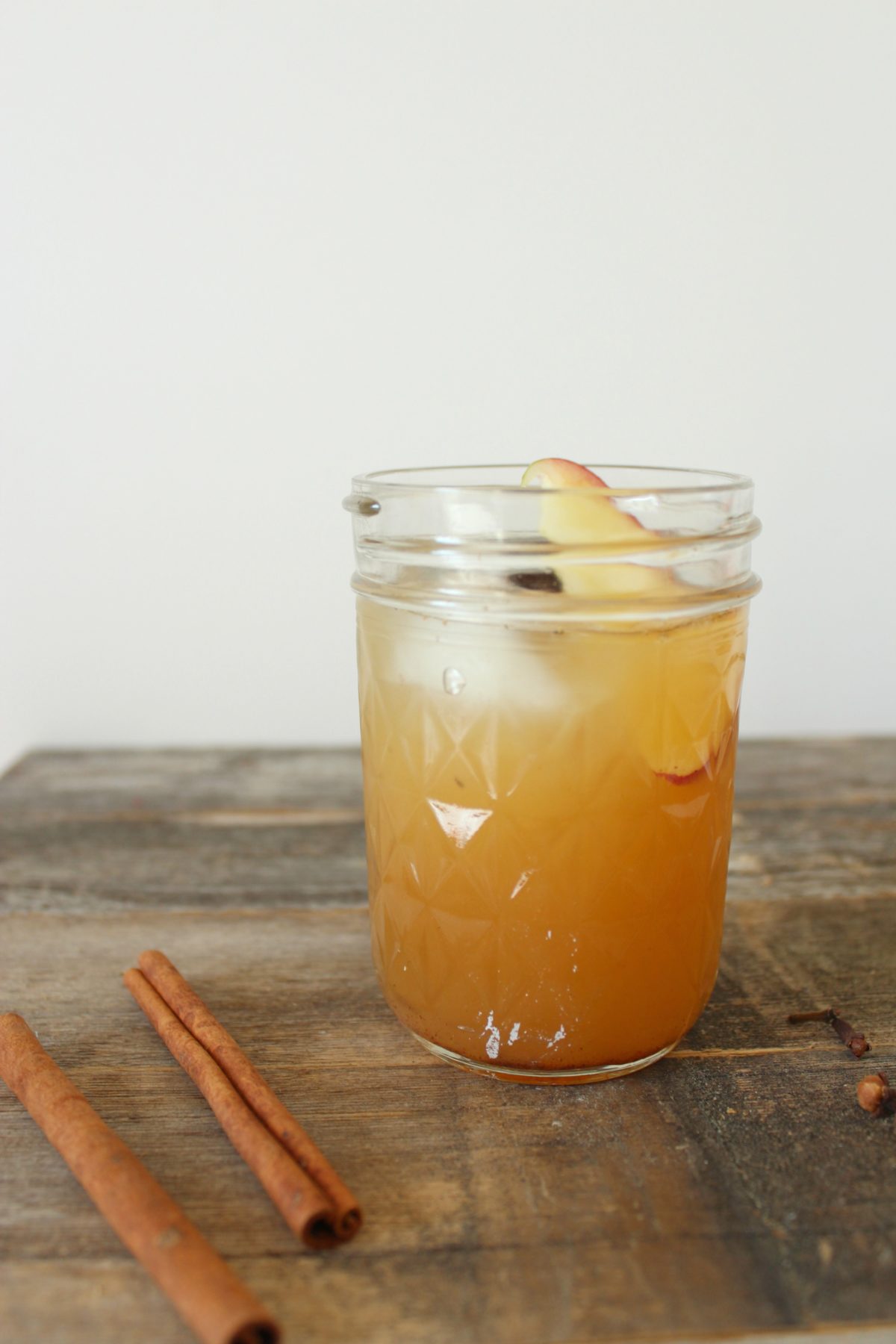 I drink whiskey and bourbon all year-round but it's even better in the fall and winter, don't you think? When there's a little chill in the air, there's nothing better than warming up with a delicious whiskey cocktail. I'm also a sucker for apple cider. It's almost like the minute fall appears, I'm immediately at the store buying apple cider. It's one of those drinks that I can enjoy alone or warmed up with a little whiskey in it.
So not too long ago, I was trolling through Instagram and came across a young lady who I started to follow. She goes by "ByKaraElise" on Instagram and I love her account. She crafts really delicious cocktails and you know me, I can be lured to anyone's blog or Instagram with pretty drinks.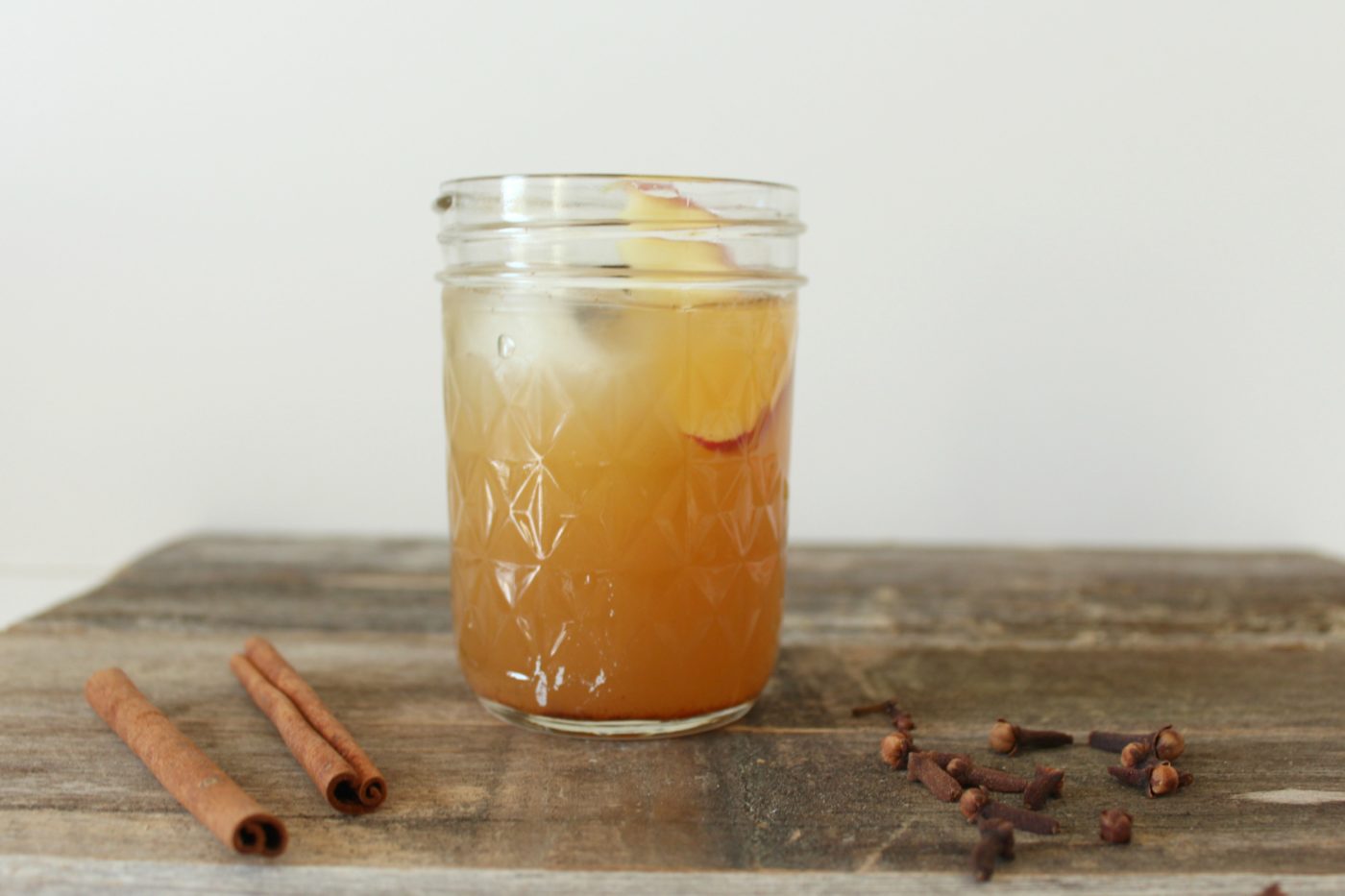 I pinned this recipe from Kara's site a few months back and almost forgot all about it. It wasn't until I was actively searching for a fall-inspired cocktail that I was reminded of this deliciousness. And the icing on the cake? I had some extra apple cider in our fridge and I needed to put it to use.
The flavors of this whiskey cocktail just scream fall. Even if you're not a big whiskey lover (those folks don't exist though), you'll love this drink. It isn't overpowering but it's not too sweet either. It's perfect to whip up for a cocktail hour at home or you could even make a large batch of it and serve at your upcoming holiday party. Speaking of holiday parties, don't forget my holiday cocktail workshop is happening soon. I had to throw in that shameless plug.

A whiskey cocktail perfect for fall
Have I convinced you yet to try this cocktail? Hopefully I have but just in case here's my last plea. If you decide to make this for a party, set out some cloves, cinnamon and apple slices then let your guests garnish their drinks. It's interactive and it will make your drinks pretty.
Spiced Apple Whiskey Cocktail
Ingredients
1.5 oz whiskey
1/2 oz simple syrup
Juice of half a lemon
1 oz apple cider
1 tsp cloves
1/2 tsp cinnamon
2 thin slices apple, for garnish
Extra whole cloves for garnish
Instructions
Add all ingredients and shake.
Strain into a cocktail glass and garnish with apple slices and cloves.
http://eatdrinkfrolic.com/2016/11/spiced-apple-whiskey-cocktail.html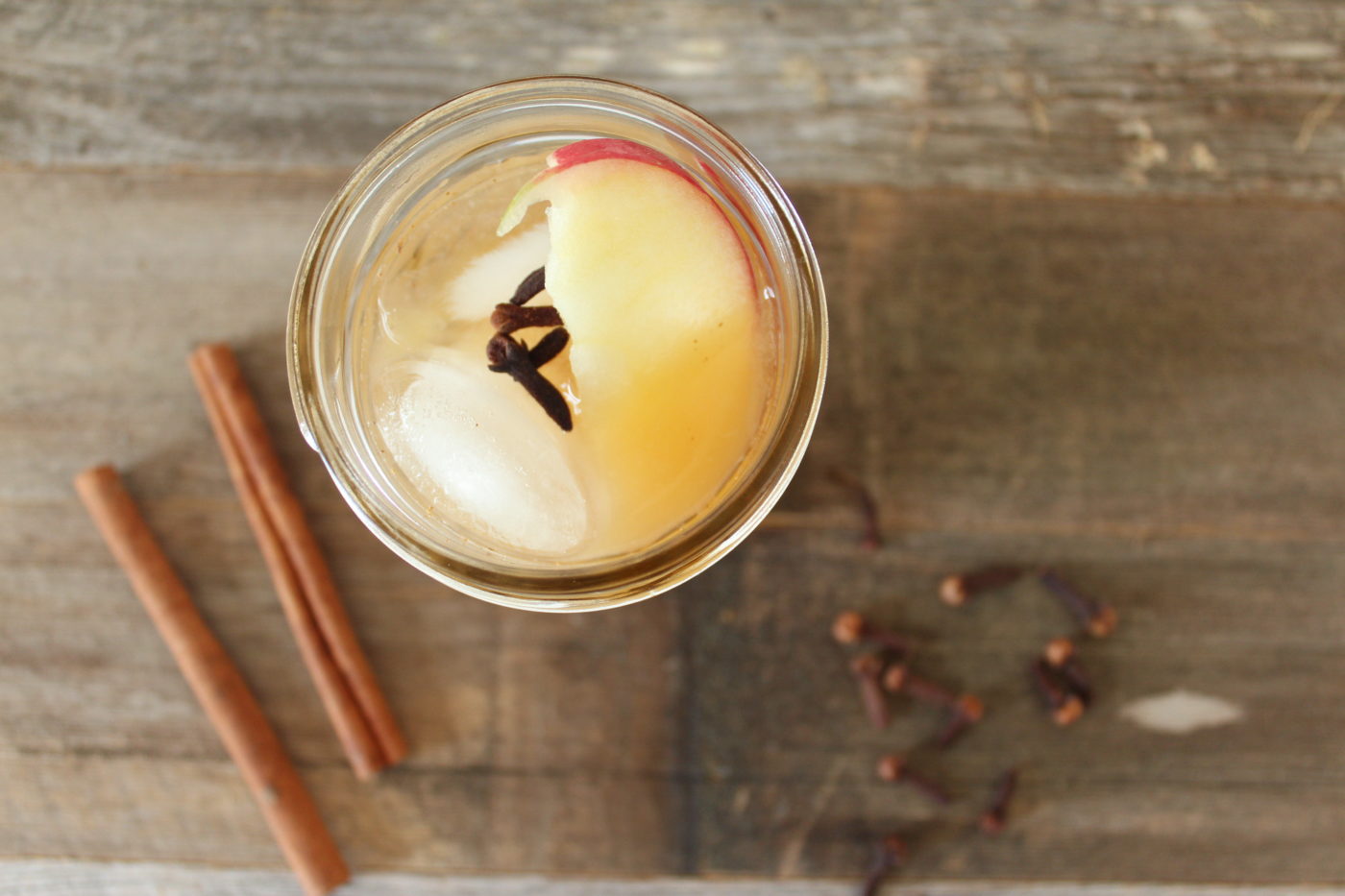 Save