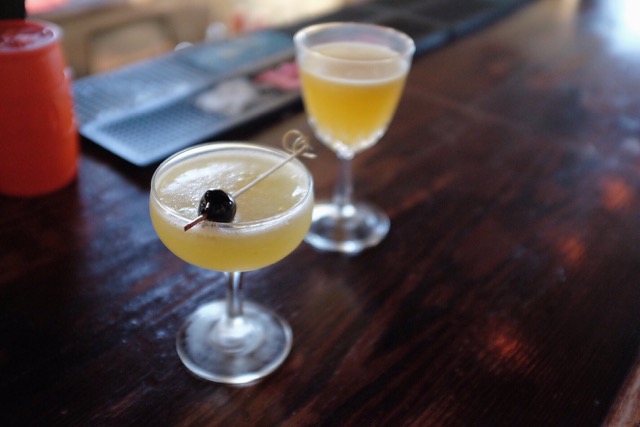 The holidays are near and that can only mean one thing: cocktails! What's better than holiday inspired cocktails? Not much…except maybe all of the food to eat around the holidays. Anyway, I'm so excited to announce my next cocktail workshop. This time around, we're all about the holiday cocktail which, of course, will come in handy when it's time for those awkward family holiday dinners.
I've been reading more and more about adult coloring books specifically for relaxation. Who knew this was even a thing? I didn't. When thinking of what to do for my next workshop, I thought why not combine both cocktails and coloring and make it one fun evening.
I hope you'll join me on Thursday, December 1st at Greyfriar's Coffee & Tea for a fun evening of sipping, learning and coloring. We'll enjoy two cocktails and provide all of the supplies for you to creatively color your masterpiece. We'll even have supplies on hand if you'd like to frame your coloring page. Keep scrolling to purchase your ticket or visit Eventbrite. See you there!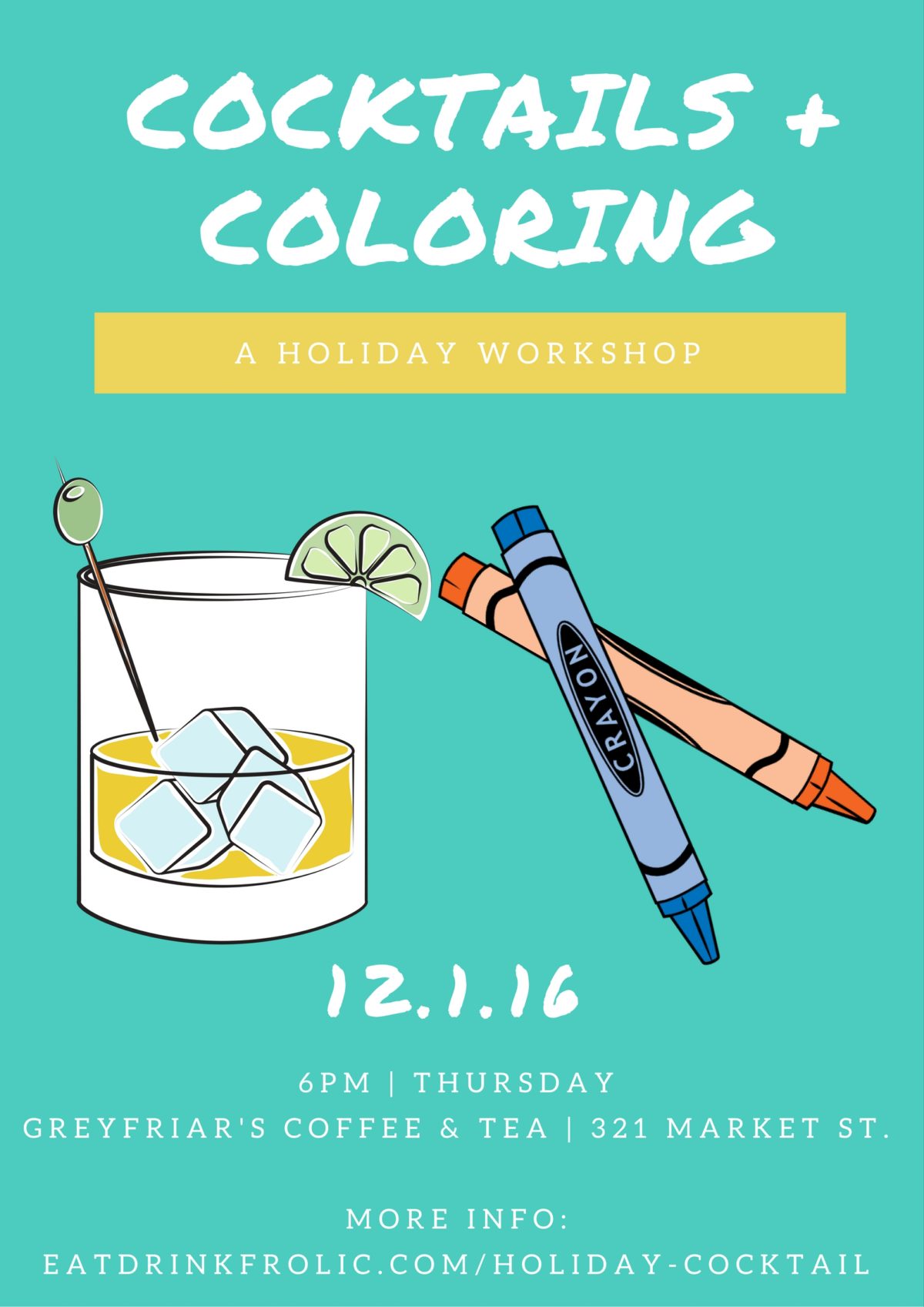 Save