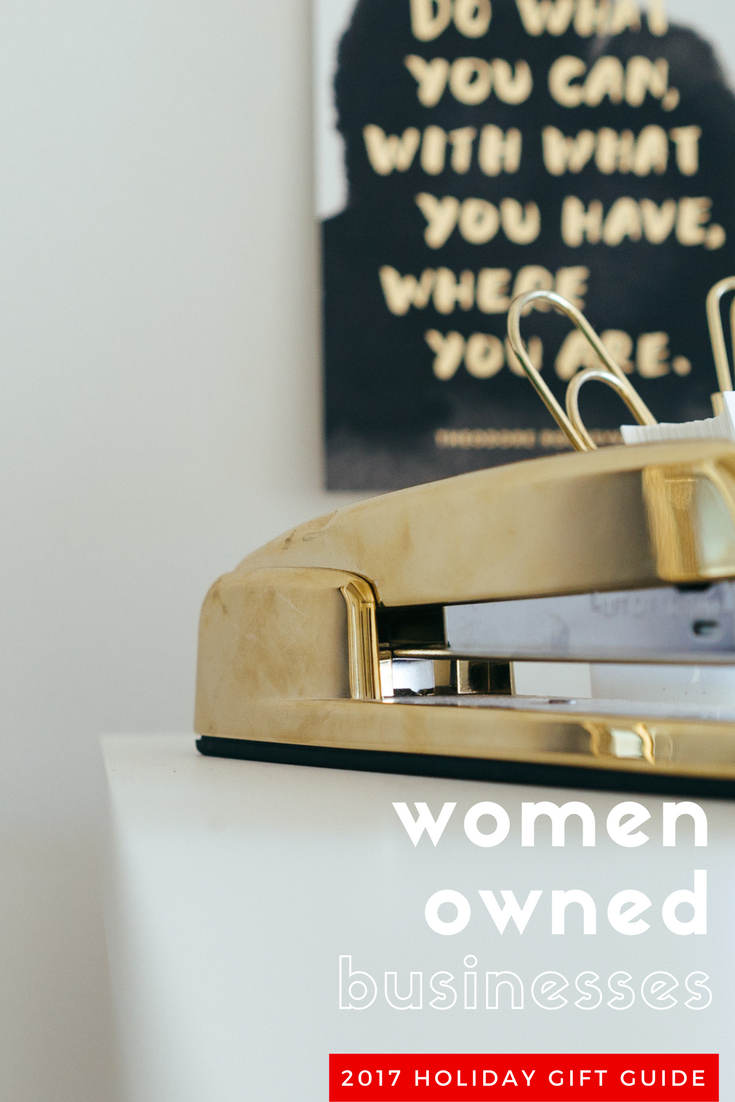 Can you believe it's that time of the year again when everyone is shopping and sharing gift guides? I can't. I swear I feel like I just shared last year's holiday gift guide. Off and on with this blog, I've shared gift guides. Some more useful and exciting than others. Just last year, I decided to rethink how I'd like to share gift guides with readers and I think I found a rhythm that I like, so far. In case you're new to the blog, here's what I started doing last year: I decided to share three gift guides all focusing on things I love (1) women owned businesses (2) black owned businesses and (3) favorite cookbooks.
Focusing on these three things helps me organize and not overthink gift guides. It also lets me still enjoy putting them together. This year, I may throw in one more gift guide for all of you last minute shoppers out there. Anyway, let's get to the point: a gift guide featuring women owned businesses. I think you'll really like this list and as usual, if you have any suggestions for folks who I should add to the list for next year, let me know.
Gift Guide: women owned businesses 2017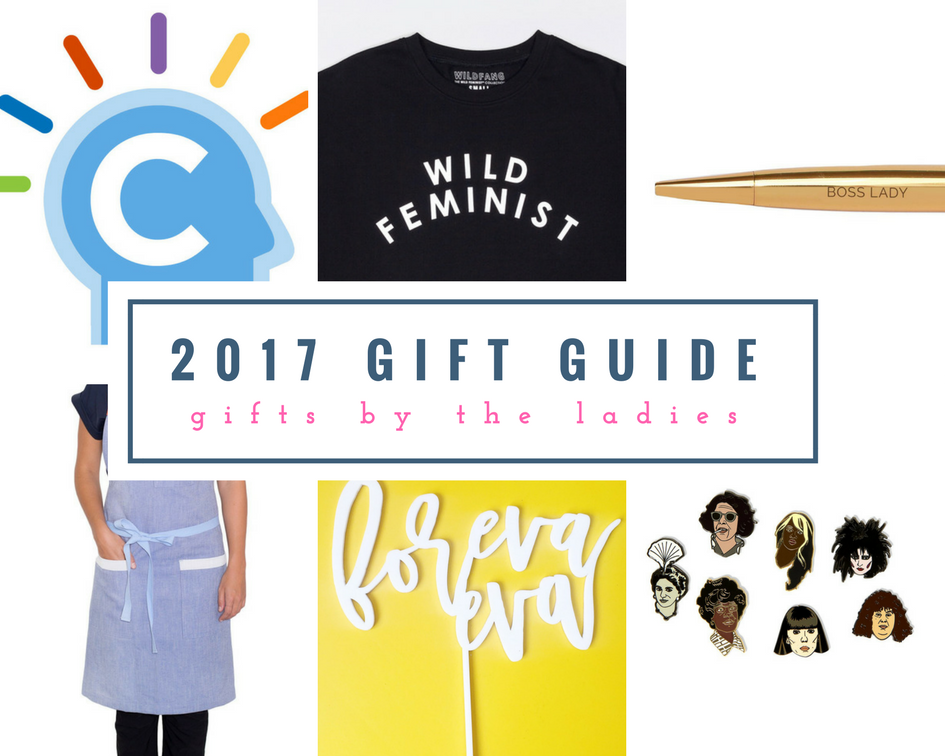 Gift Card from The Chattery – Yes, this is a nonprofit that I co-founded. I really struggled with adding my own business to this list but there's just so many reasons to celebrate this year (like hosting our 200th class). Anyway, give the gift of learning by purchasing a Chattery gift card.
Sweatshirt from Wild Fang – I love a good statement tee or sweatshirt and this 'wild feminist' sweatshirt is perfect for keeping warm and stylish this season.
Boss Lady Pen from Sweetwater Decor – Every lady in your life needs a boss lady pen, right? This one is gold and makes a perfect stocking stuffer.
Queen Pins from The Wing – I've talked about The Wing before – last year, I included them on my favorite Instagram accounts to follow. In a nutshell, The Wing is a social club for women based in New York with outposts opening soon in Washington D.C. The online shop has lots of fun items but the pins are my favorite.
Party supplies from the Roc Shop – Whether you need cocktail stirrers or laser cut out signs for your party, the Roc Shop has what you need (and it's all so cute).
An apron from Headley & Bennett – A good quality apron is hard to find sometimes. Headley & Bennett makes the cutest aprons (they even have some the kiddos).
Shop this post