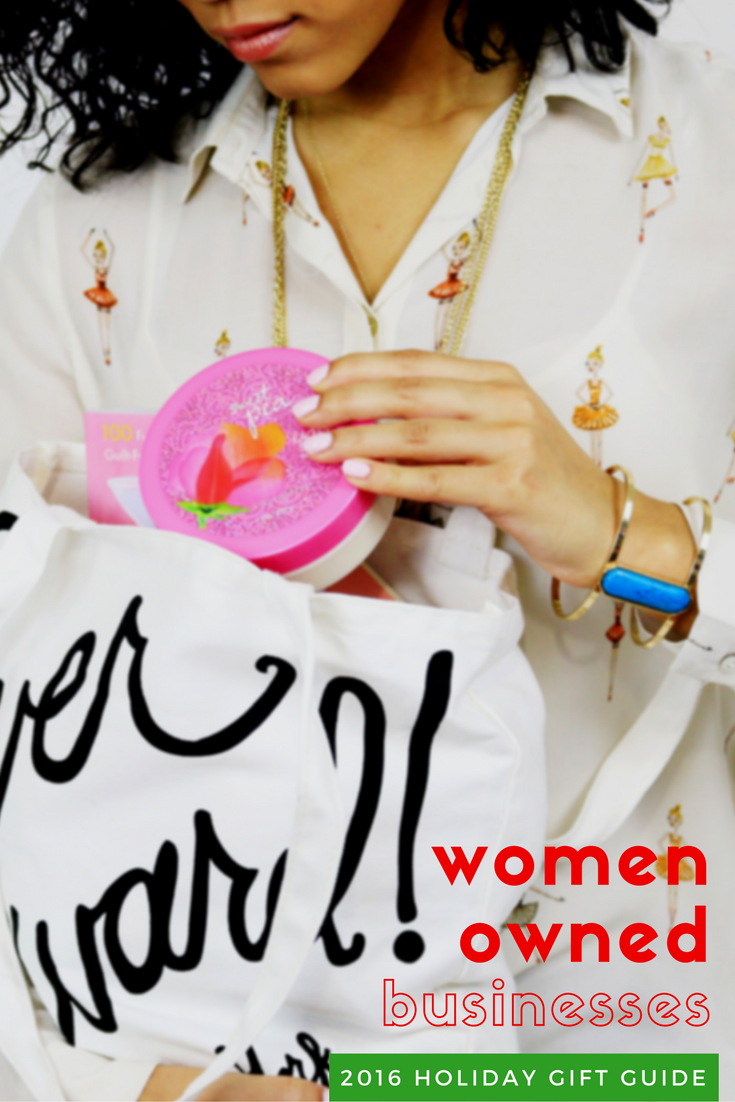 Every holiday season, I go back and forth on whether or not I'll do any holiday gifts guides. If so, what items will I choose, how many gift guides will I do – the list goes on. I have a love/hate relationship with gift guides though. Sometimes, I read gift guides on blogs and you can almost feel how inauthentic the post is. I honestly didn't want to write another boring post about what to buy your friends or family for Christmas. Snore. This year, I'm writing three different guides. The first features women owned businesses, the next will be a roundup of cookbooks (my favorite) and the last will be black owned businesses. I may sneak in another one if I'm feeling frisky.
These three gift guides consists of products that I love, some of which are people who I know personally. I want to be sure I'm as authentic as possible when suggesting how folks should spend their money. I hope that in these three guides I'll share over the next couple of weeks, you'll find something that you like for a loved one (or for yourself).
Gifts from women owned businesses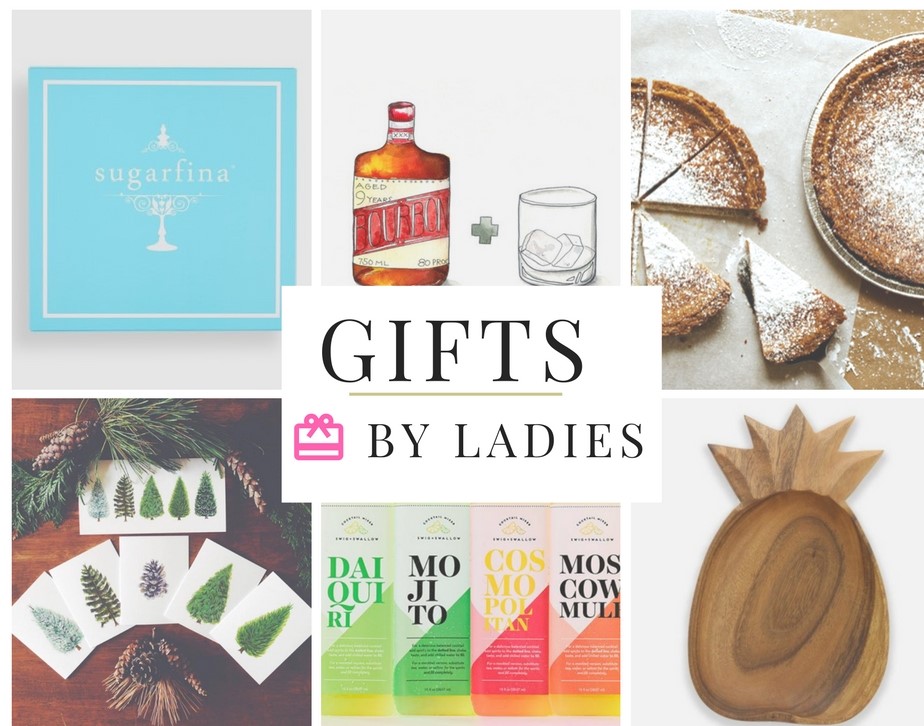 Candy from Sugarfina –  I love all Sugarfina products but my favorites are the peach bellini gummies. Also, Sugarfina was founded by a husband and wife team but I love them so much I had to include them.
Bourbon print from Cocktail Emporium – Cocktail Emporium is a one-stop shop for everything bar and cocktail related located in Toronto. A lot of their products can be purchased online and I'm a huge fan of this bourbon print.
Crack pie from Milk Bar – Christina Tossi, founder of Milk Bar, is also the genius behind their famous "crack pie". You can order Milk Bar's delicious treats online.
Serveware from Open Door Shop – Open Door boasts lots of unique items for your kitchen, bar and home. I love this wooden, pineapple serving dish. It's perfect for barbecues.
Cocktail mixers from Swig & Swallow – This is such a cool business. Swig & Swallow provides fresh mixers for well-known cocktails. It's great for the cocktail lover in your life. The bottles are filled halfway and all you have to do is add a spirit.
Note cards from Vignette Co. – The Vignette Co. designs handmade notepads, note cards and original paintings. Started by my friend, Nicole Song, Vignette Co. offers a variety of options to gift (I love these cherry note cards). If you'd like a custom piece, she can do that too.
Shop this post