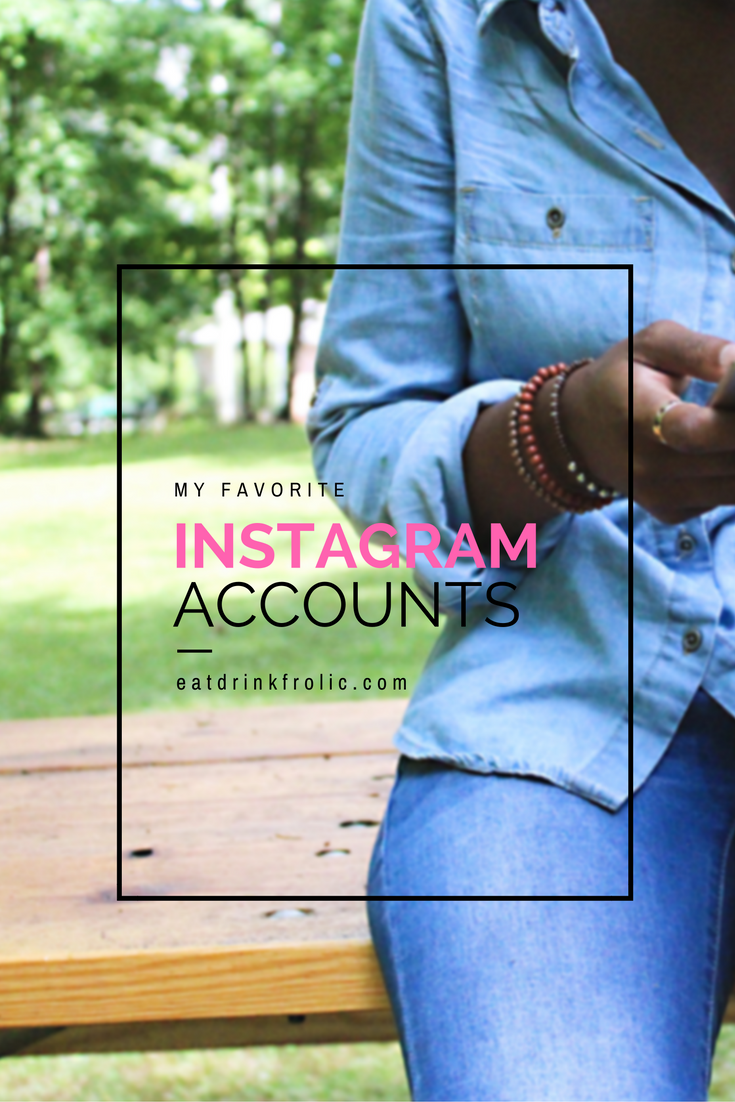 Often times, I feel like I'm on my phone way too much. However, part of this brand I've created and most of my career depends on me remaining connected with other folks. Some of that connection is in person through workshops and events while the other part is connecting using social media. Though I think it's good to sometimes take a step back and take a break from being on our phones too much, I do find a lot of inspiration on Instagram. Instagram is hands-down my favorite social media platform. If you're looking for inspiration, today I'm sharing six of my favorite Instagram accounts to follow.
I know a lot of folks find Instagram labor intensive or cumbersome with the algorithm it recently rolled out. Truth is, if you're active on Instagram, the algorithm won't even make a difference. I love Instagram for visually connecting with folks. Some of the Instagram accounts that I absolutely adore are folks that I know, while others are accounts that I've always admired from afar.
I love to use Instagram as a way to get inspired for events, recipes and traveling. I think of Instagram as a visual portfolio and I hope that others can see mine as an inspiration too. OK, here we go. Six of my favorite Instagram accounts to follow.
Do it for the 'Gram
The Wing is a home base and social club for women on their way. I love their account. They feature lots of badass women and feature gorgeous photos of their awesome space. Follow them on Instagram.
This is Revelry is a creative event company and collective work space. I'M OBSESSED. As someone who's constantly thinking of ideas for workshops and events, I'm so inspired by This is Revelry and hope to one day get to Austin to meet the founder soon. Follow them on Instagram.
Wildflower Tea Shop is a Chattanooga-based shop where almost every corner is Instagram worthy. The space is dreamy, the staff is nice and the tea is delicious. Not only do I love the space for events and working, their Instagram is beautiful whether you live nearby or not. Follow them on Instagram.

Women and Whiskies is a great company that throws fantastic events and workshops to empower and encourage women to drink more whiskey. Their Instagram account is always inspiring me to try or make new drinks. Follow them on Instagram.

Joy the Baker is a blog I've followed for quite some time but for some reason, I never followed her on Instagram. Finally, earlier this year, I pressed the "follow" button and I haven't looked back. I love seeing her explore her new hometown of New Orleans, and all of the delicious foods she cooks. Follow her on Instagram.
Brown Kids

I have to be honest, I have no idea how I found Brown Kids. No blog, no website just a beautiful Instagram account that I've grown to love. It's a young brown couple, living in California, documenting their life. They give great tips for minimalist living and a budget-friendly lifestyle. One of them is vegan; the other is not. I just love them and the stories they tell with each Instagram post. Follow them on Instagram.
Who do you follow on Instagram that inspires you?
Save