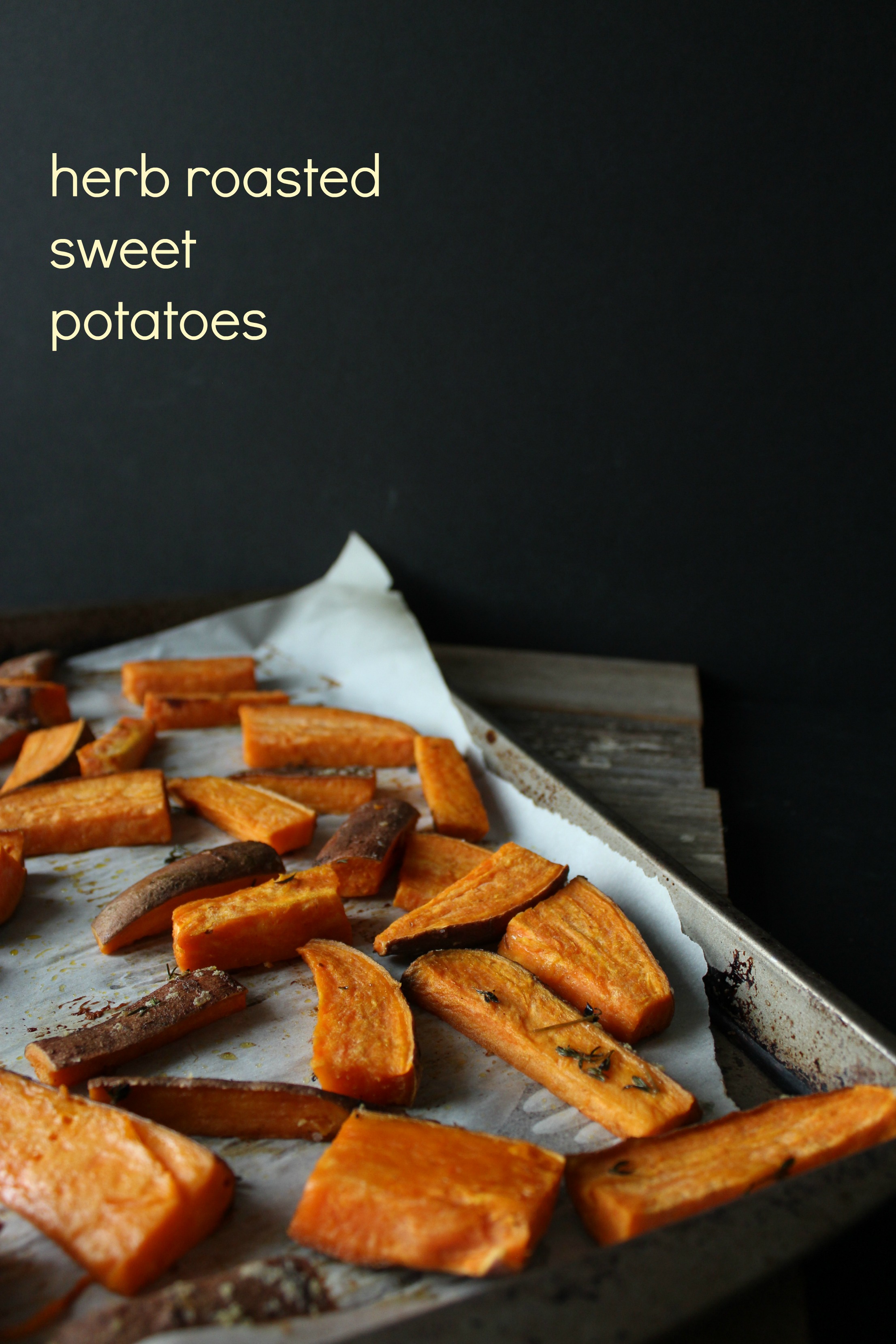 I feel like it's been so long since I've shared a food recipe here. It's been all about cocktails and spending time working on my e-book. I promise things will go back to normal soon. Life has been so unbelievably hectic. Don't worry though, I did find time to bring you some herb roasted sweet potatoes though. Spoiler alert: they're so good.
I love sweet potatoes. I love them in pie form and as a savory side dish too. The husband claims he doesn't like sweet potatoes but around the holidays, he chows down on sweet potato pie – so explain that to me. I ranted about his sweet potato preferences on my cooking column recently. That same column is what prompted me to share a quick an easy side dish of herb roasted sweet potatoes.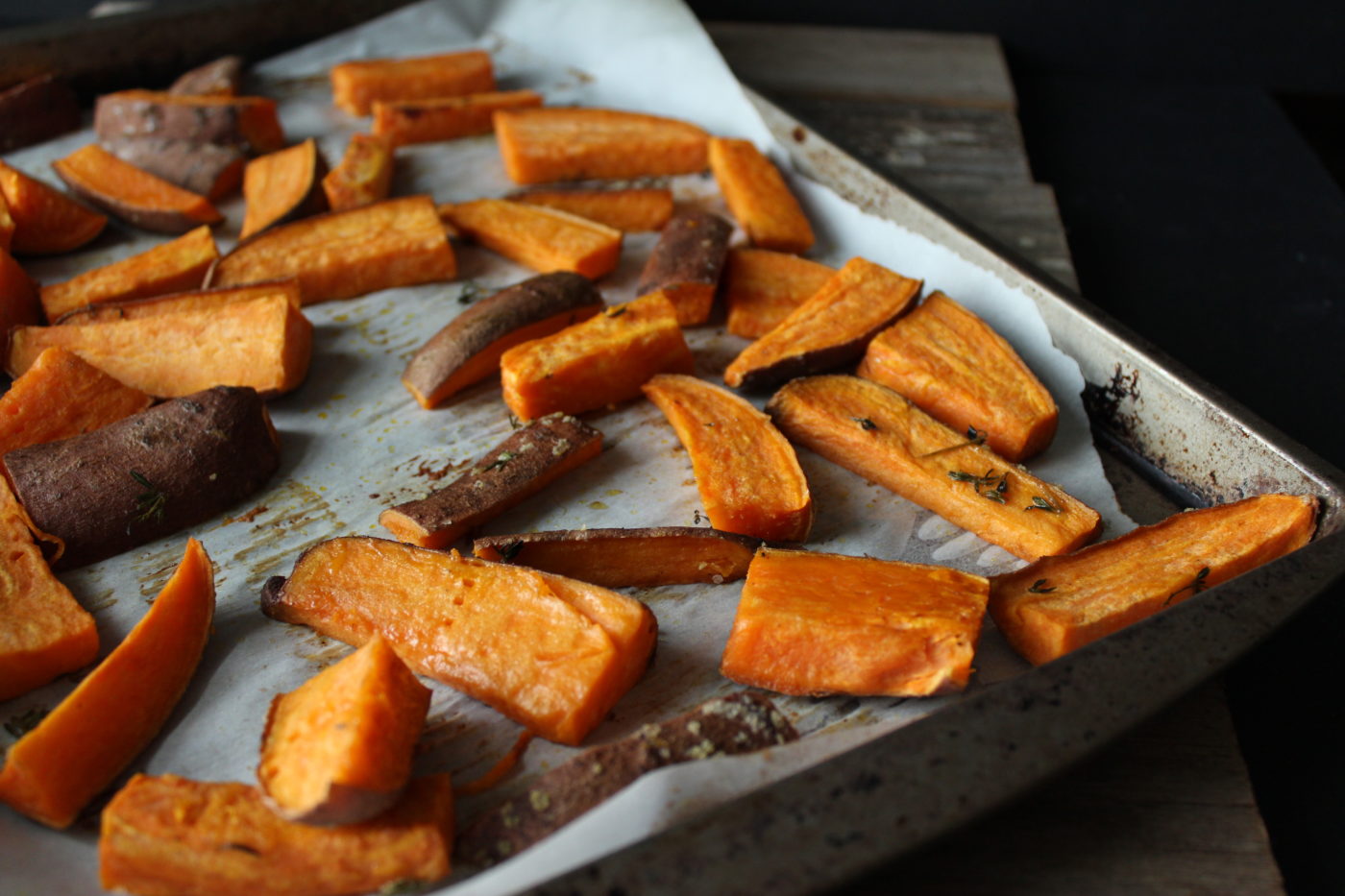 I feel like since the weather is nice, most of us want to spend less time in the kitchen, right? This is the perfect side dish that allows you spend less time in the kitchen and more time outside or doing something else. In my opinion, there's nothing easier than throwing something in the oven and going about your day.
Well – not completely going about your day. You'll have to check on the potatoes, of course. Otherwise, you may set your kitchen on fire and we obviously don't want that to happen.
Moving on…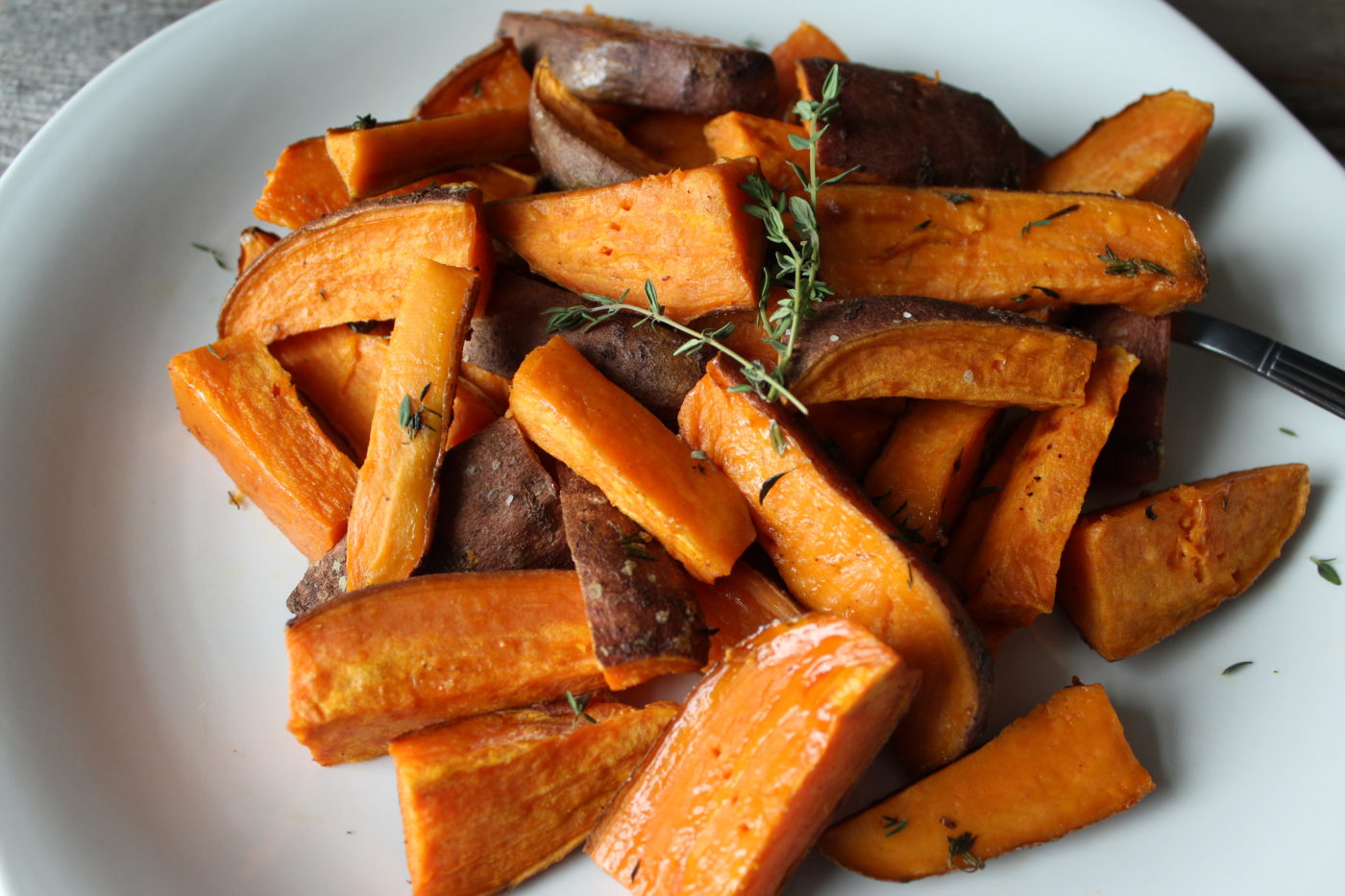 These sweet potatoes are so simple and versatile. You can easily switch out the herbs for something you already have on-hand. I roasted these with thyme but they would be great with rosemary or even sage.
How do you feel about sage? I think it's beautiful and it smells great. I love using sage in cocktails and it makes a beautiful garnish. Also, have you ever tried frying sage in butter? It's pretty yummy. I tried it here, in yet another sweet potato recipe.
How to: herb roasted sweet potatoes
Even if you have a mate who says they don't love sweet potatoes, I guarantee they'll like this side dish. It's such a simple side dish and it can accompany any protein. Also, did I mention, you'll hardly spend any time in the kitchen.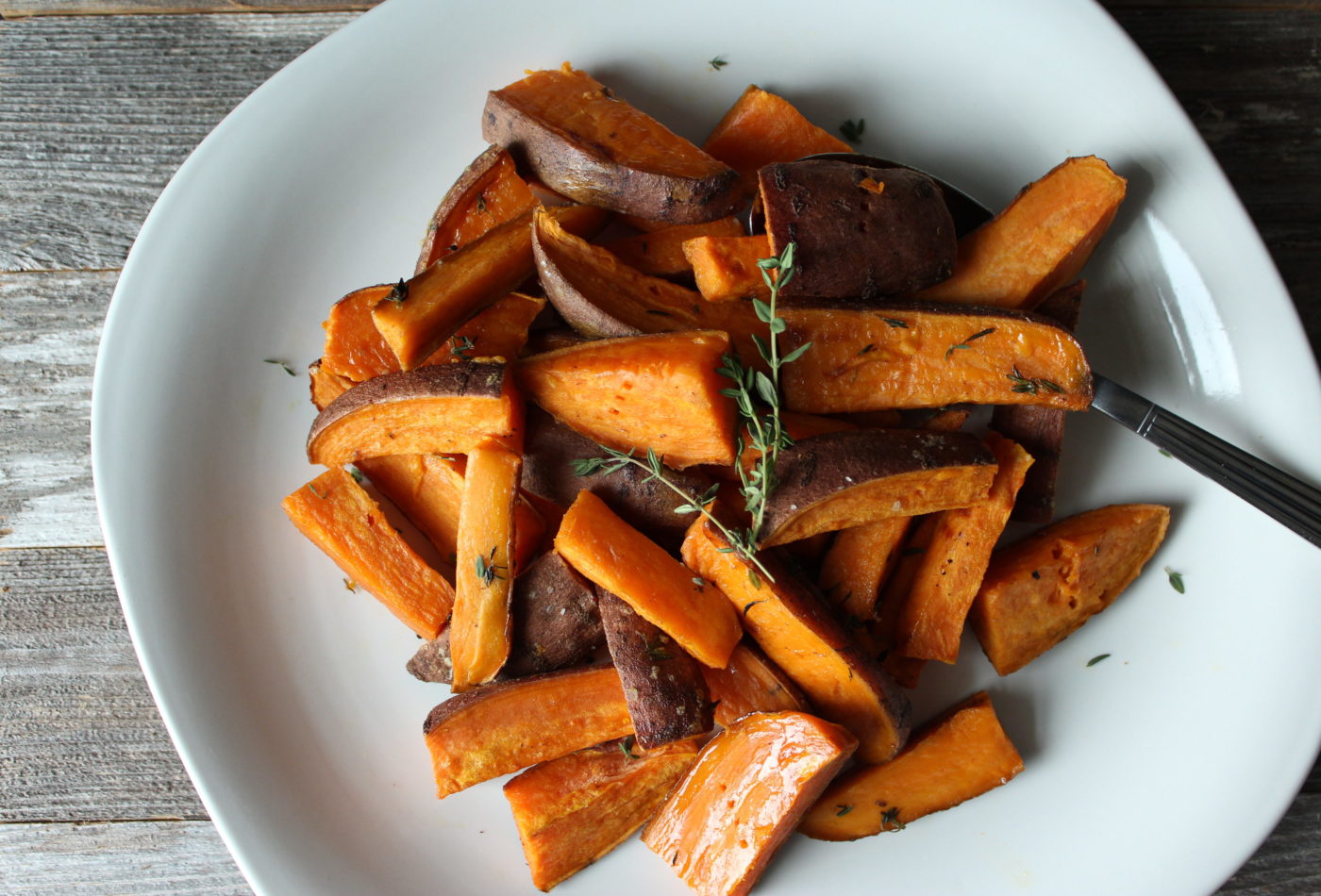 Herb Roasted Sweet Potatoes
Thyme sprigs can be baked whole. Usually during the cooking process the leaves will fall off. Don't believe me? Totally fine. Just remove the leaves by holding the top of the sprig with one hand, then use the other hand to pinch the top of the sprig and pull down. The leaves will easily detach. Viola!
Ingredients
2 large sweet potatoes, cut into wedges
1 tbsp olive oil
1 tsp kosher salt
5 thyme sprigs, left in tact
Instructions
Heat oven to 400 degrees.
In a bowl, toss the potatoes with olive oil and salt.
Pour potatoes on a baking sheet, lined with aluminum foil or parchment paper.
Drop thyme sprigs on top.
Bake for 20 minutes; remove from oven and give them a shake.
Reduce heat to 375 degrees and bake for 15 more minutes.
http://eatdrinkfrolic.com/2017/06/herb-roasted-sweet-potatoes.html