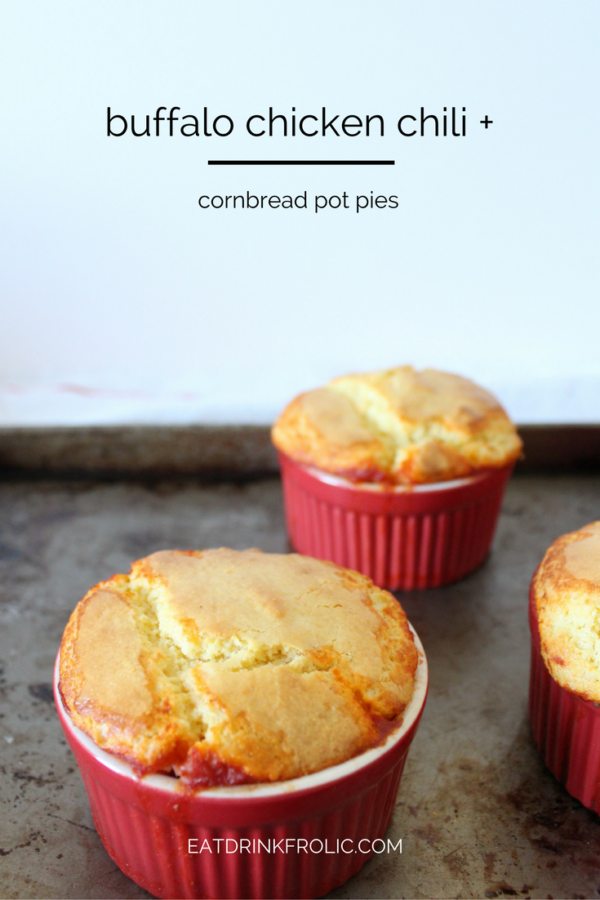 I used to think chili was weird. Truth be told, I still think it's weird unless I make it. Actually, if it's from a restaurant that I trust, like Main Street Meats, I'll probably eat it. They had a delicious chili on their menu last year and I secretly hope they'll bring it back this winter. I think I'm weird about chili because I can never trust what's in it, you know? It's like the hotdog of "soups". Does anyone really know what's in a hotdog? The answer is no. Anyway, today isn't about hotdogs it's about a delicious buffalo chicken chili that has become a favorite in our home.
I first learned about this chili years ago during an episode of Rachael Ray's show. It looked appetizing and easy enough and I knew I had to try it. I've created many variations of this chili and it's still a crowd favorite. I have to admit though, even though its buffalo chicken chili, I don't always use chicken for it. Sometimes I jazz it up a bit and use ground turkey instead. OK, well, once it was by accident. I thought I purchased ground chicken when, in fact, I'd purchased ground turkey but it was a delicious mistake. I've made that "mistake" a few times now so I'll say that ground chicken is preferred (because, duh) but ground turkey will be just as delicious.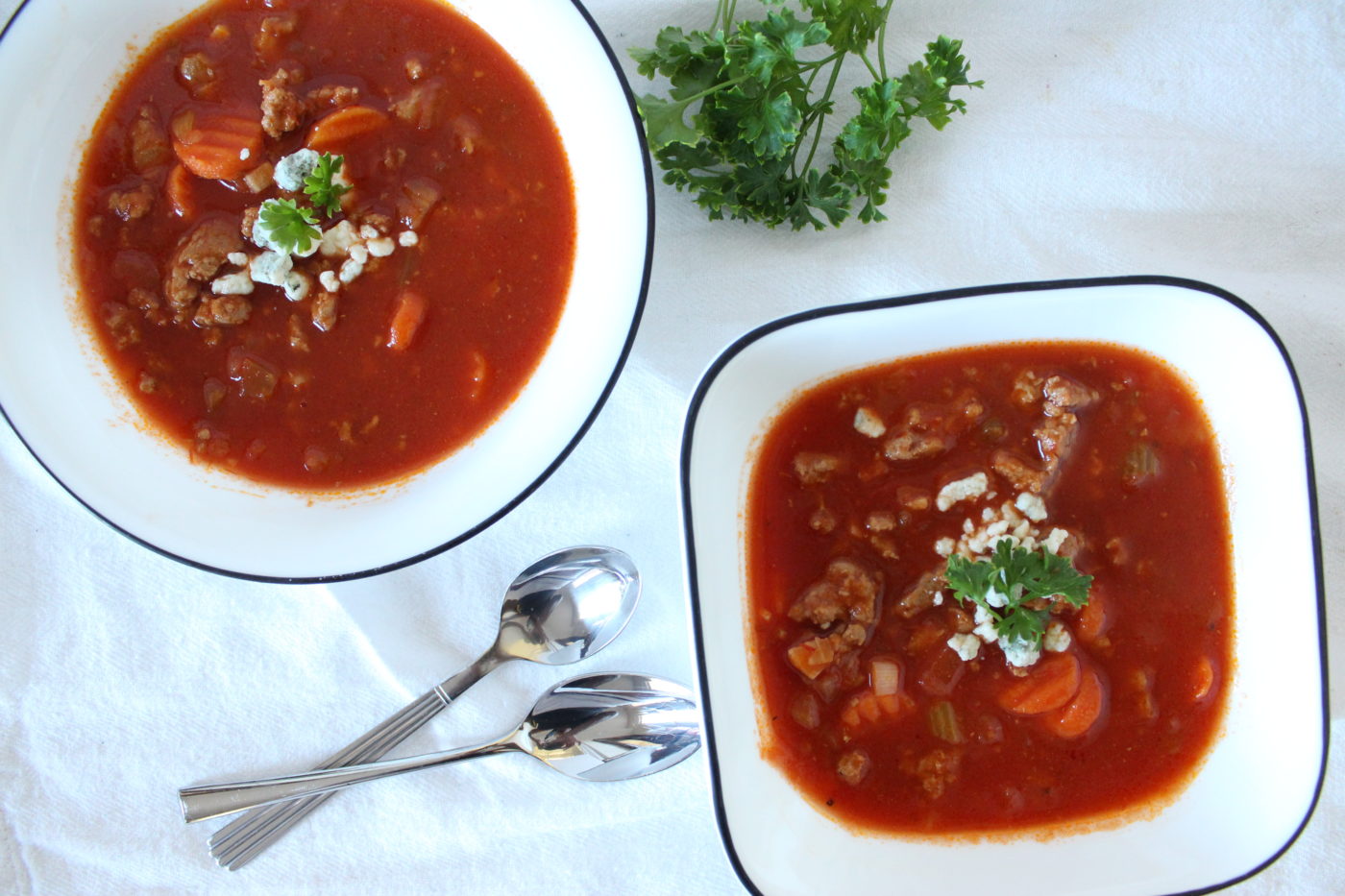 I actually like the texture of ground turkey more than I like ground chicken. Don't get me wrong, I love ground chicken but it has a weird texture. I'm going off on a weird tangent, I know. I have a tendency of doing that sometimes.
OK, back to the buffalo chicken chili. What I love most about this chili is the 1/2 cup of hot sauce you pour into it. I use Frank's Red Hot for this chili because I think it gives it a more authentic, buffalo chicken flavor. Even the smell of it is just reminiscent of hot and spicy buffalo wings, which I don't eat in public, by the way.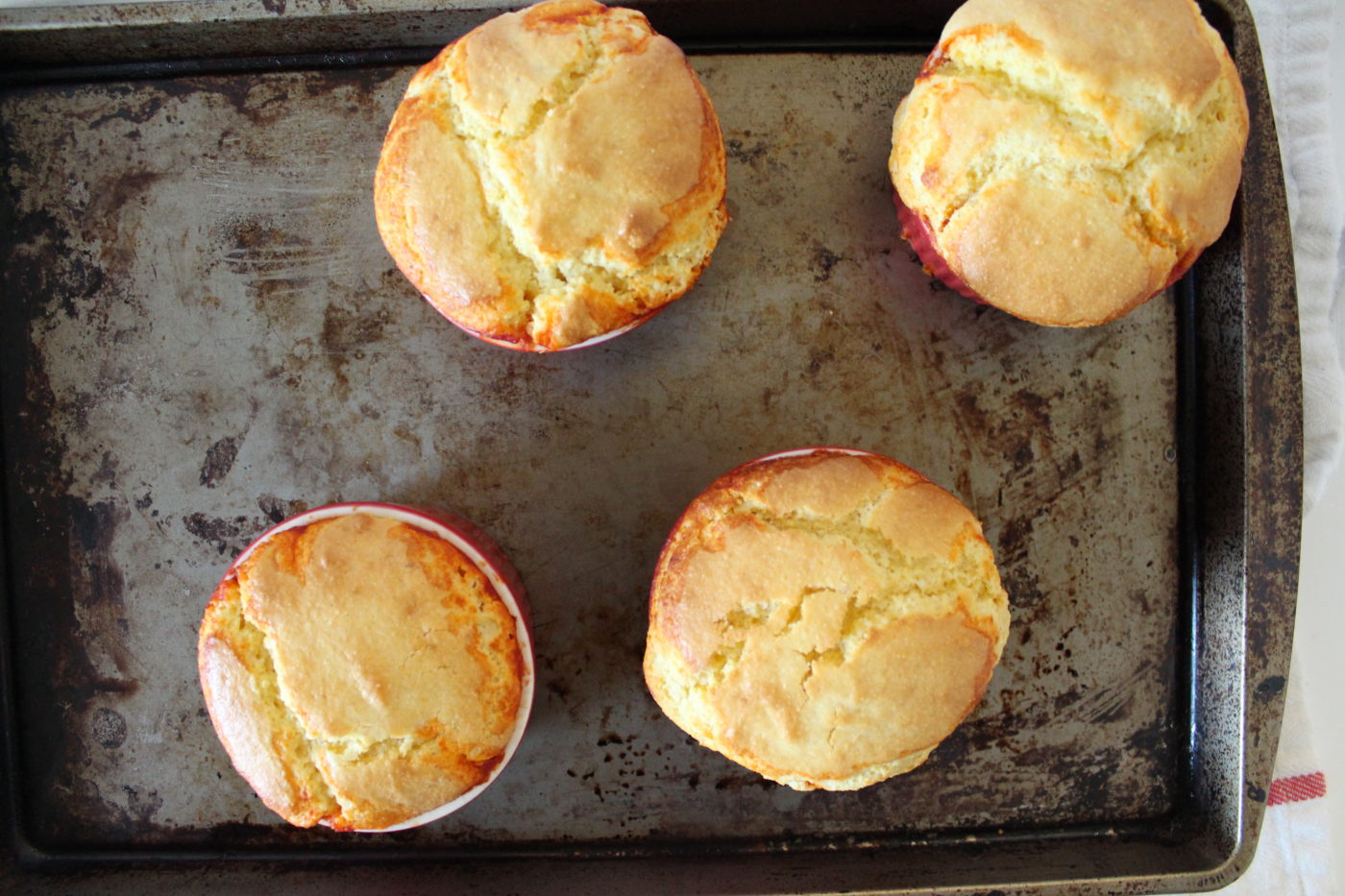 Regarding the cornbread for this dish, you can do two things here: you can make your own homemade cornbread or you can use your favorite store bought brand like Jiffy. I like both options if you ask me. If you have time, I'd suggest making your own cornbread – especially if you have a really good cast iron skillet. However, if you're pressed for time, Jiffy is one of my favorites. Those little boxes of cornbread powder are just so cheap. I like to liven mine up a bit by adding honey and jalapenos to give the appearance that I've made it from scratch. I'm a trickster.
I've previously shared this chili recipe on my Nooga column a couple of years ago but to make life easy, I've provided the recipe below too. The cornbread pot pies are perfect if you have leftover chili.

My favorite buffalo chicken chili
Buffalo Chicken Chili & Cornbread Pot Pies
Ingredients
2 tbsp olive oil
2 lb ground chicken
2 large carrots, chopped
1 large onion, chopped
4 ribs celery, finely chopped
4 cloves garlic, chopped
1 tbsp smoked sweet paprika
1 bay leaf, fresh or dried
Salt
Black pepper
2 cups chicken stock
1/2 cup Frank's Red Hot sauce
15 oz can tomato sauce
15 oz can stewed, fire-roasted or crushed tomatoes

For the cornbread

Your favorite cornbread recipe
Instructions
In a pot, heat 2 tablespoons of olive oil and slightly brown the chicken (about 5 minutes).
Add the carrots, onions, celery, garlic, paprika and bay leaf; season with salt and pepper.
Stir and cook until the veggies have softened a bit.
Pour in the chicken stock and use it to deglaze the pan (scraping up any of the brown bits at the bottom)
Add in the hot sauce, tomato sauce and the tomatoes; bring it to a slow simmer then lower the heat and simmer for 10 minutes.

For the cornbread pot pies

Heat oven to 350 or 375 (whatever the cornbread recipe calls for).
In a small ramekin, pour in a few spoonfuls of chili.
Top with cornbread batter and bake in the oven for 15-20 minutes or until the cornbread is browned on top.
An alternate ending to this chili is to spread a few tortilla chips on a baking sheet and sprinkle with blue cheese. Pop them in your broiler for 2 minutes (be careful not to burn them). Add the chips into your chili. So yummy!
http://eatdrinkfrolic.com/2016/11/buffalo-chicken-chili-cornbread-pot-pies.html
Shop this post
Save
Save