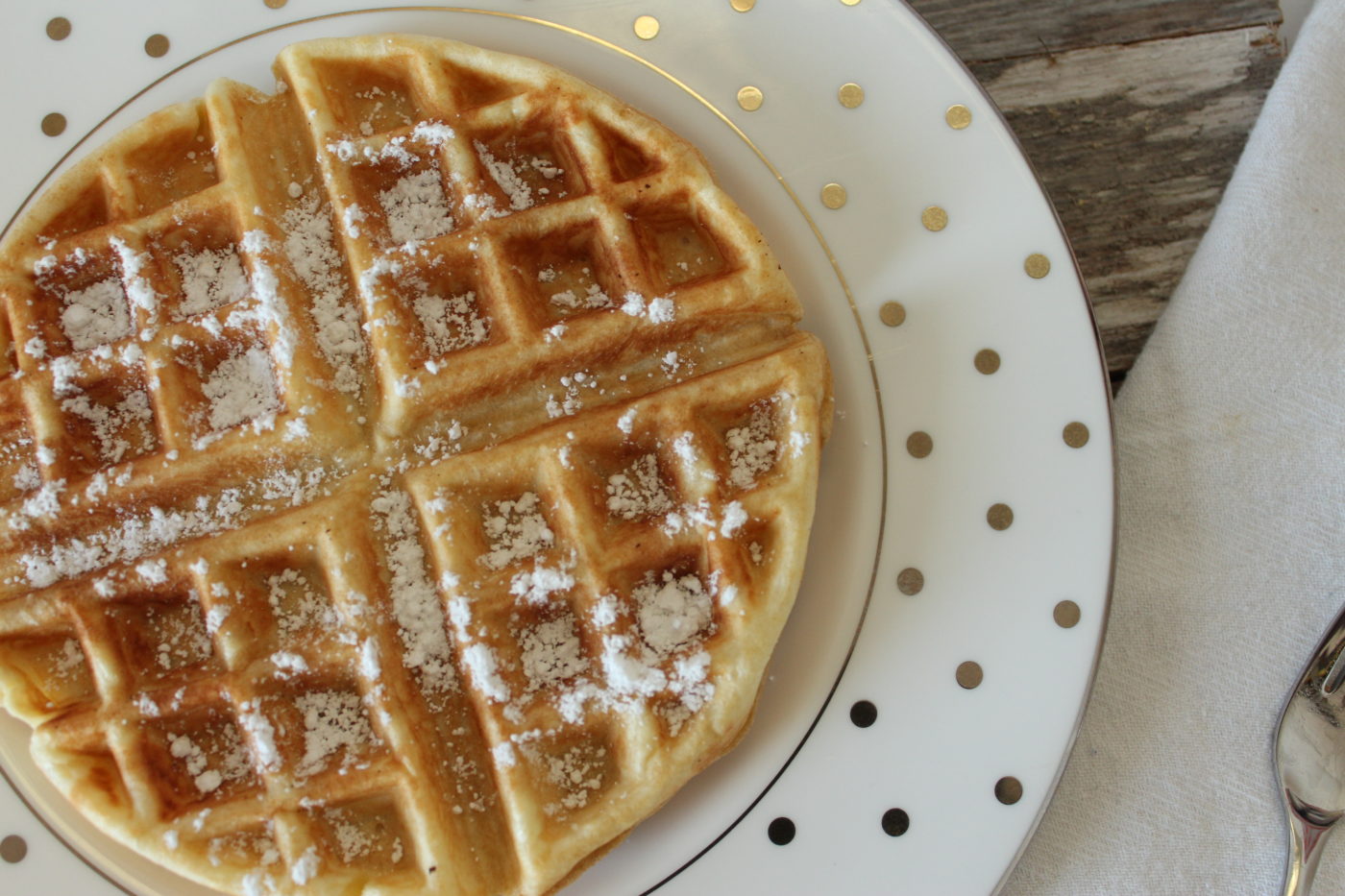 Did I ever tell you that my nickname in college was "Sha-Waffle"? It's because I loved waffles so much. I remember late night trips to the club library and after working up an appetite, I would love going to IHOP or Denny's and indulging on a delicious and buttery waffle. I'll admit that if I do make waffles at home, they're not always homemade. Usually, when I make them, I'm making them quickly and it's boxed waffle mix to the rescue. Today, however, I'm sharing an easy 4-ingredient waffle recipe that's pretty delicious.
I have no idea what it is about waffles and why they've have grabbed my heart. I mean, if we're being honest with ourselves, waffles are just pancakes with indentions, right?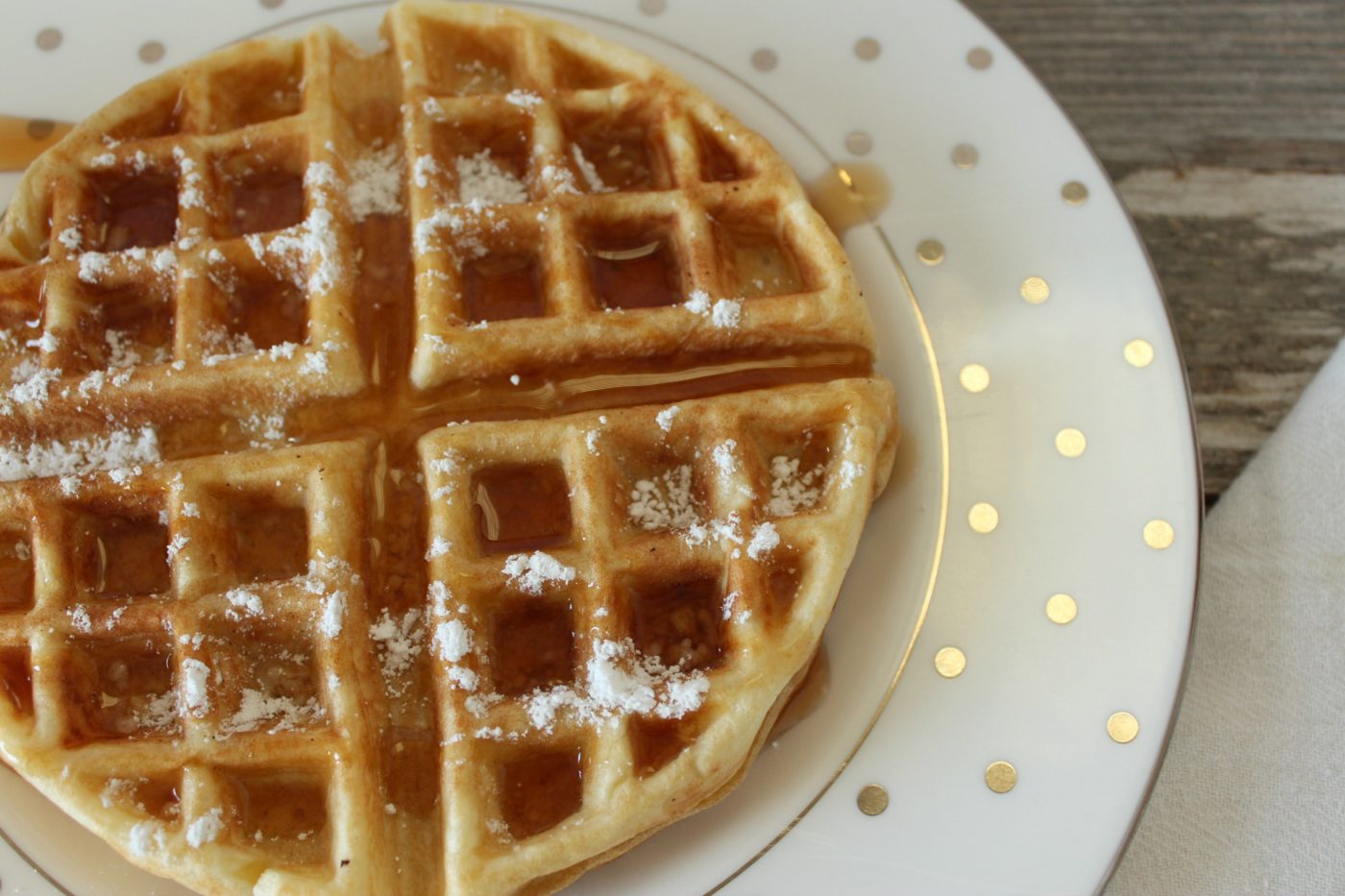 So the path I took to finding a 4-ingredient waffle recipe was simply out of hunger. John and I were sitting around the house and we were both really hungry. I'm not sure why we didn't just get dressed and go out to grab food but we didn't. As I was rummaging through the kitchen trying to figure out what we could eat, I started Googling things. I somehow came across a few recipes for something called a Dutch cream waffle. There were quite a few sites that featured this waffle recipe but I decided to land on Le Creme de la Crumb's recipe.
This Dutch waffle isn't anything I'd heard of before but it's a great option if you're out of milk. I was a little apprehensive at first because the batter didn't look like anything I was used to. While I was attempting to make this 4-ingredient waffle, John came in the kitchen and saw a look of despair on my face. I sadly said to him that I didn't know if we were going to be eating waffles. In a split second, so much went through my mind. The most prevalent thought was that we were never going to eat. Do you see how irrational I get when I'm hungry?
Needless to say, I was surprised at the fluffiness of the waffle and the way it plumped up in the waffle maker. I did feel like the waffle needed a pinch of sugar or something. Maybe when you make it you'll have a different experience. Whether you think it needs a sweetener or not, this is definitely an easy waffle that you can whip up in no time (literally).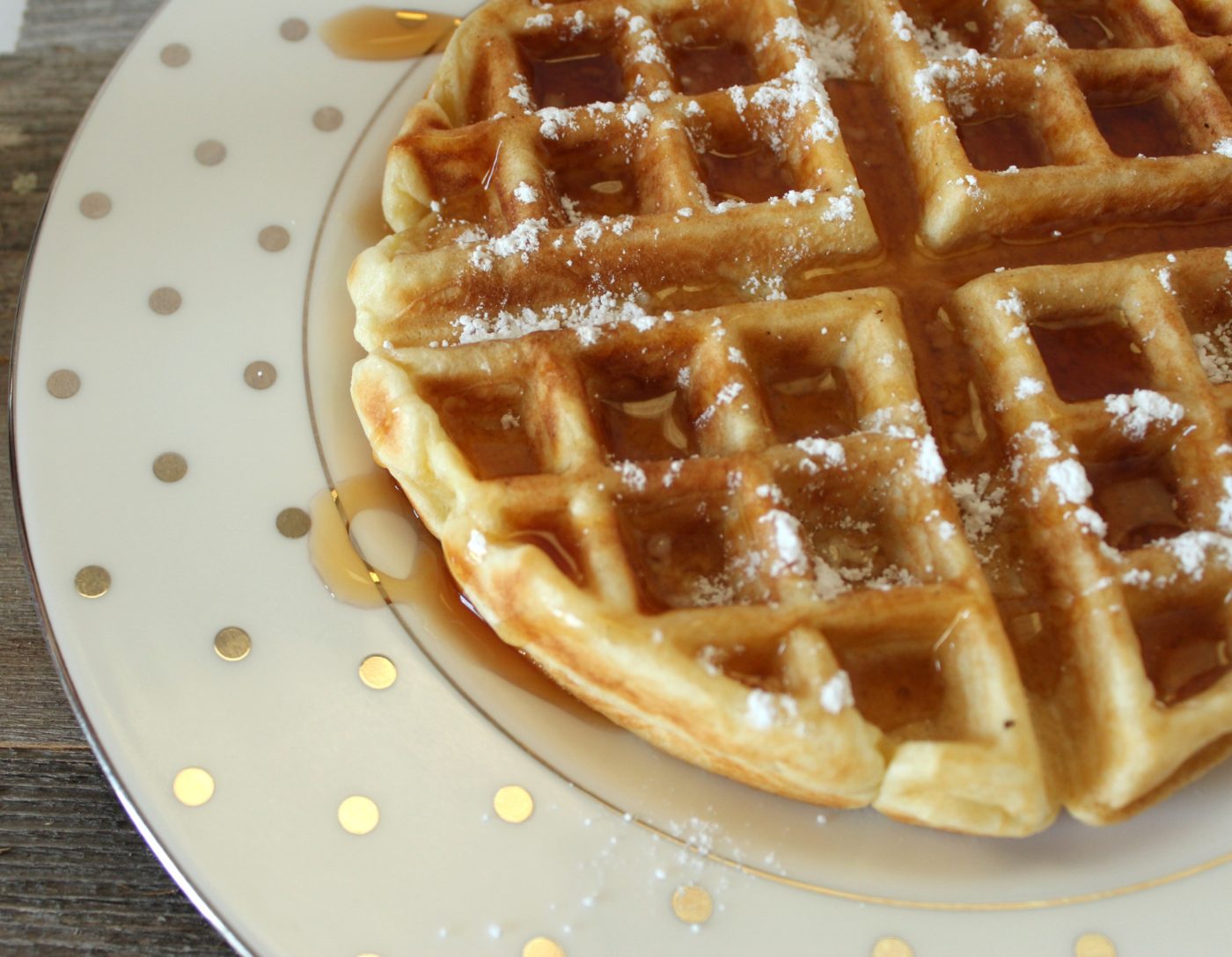 4-Ingredient Dutch Cream Waffle
Ingredients
1 cup flour
¼ teaspoon salt
3 eggs, separated
1 cup heavy whipping cream
Instructions
In a large bowl, combine flour and salt.
In a small bowl, beat egg yolks on low speed. Gradually pour in cream and beat for a minute.
Add wet ingredients to flour mixture and mix until smooth.
In another bowl and using clean beaters, beat egg whites on high until stiff peaks form. Gently fold the egg whites into batter.
Bake in a heated waffle iron. Serve warm with syrup or fruit.
http://eatdrinkfrolic.com/2016/10/dutch-cream-waffle-recipe.html
Shop this Post